Thank you so much for coming along with me and my Grits and Pinecones food blogging adventures in 2017. It has been a wonderful set of experiences, and I have enjoyed every minute of it. Of course, I couldn't have been successful without you, and I hope you have enjoyed the recipes and tried a few.
Even though this is my second full year blogging, every day I find I learn something new. I was fortunate this year to be able to attend my first food bloggers' conference, the Everything Food Conference, which was held in Salt Lake City in May. What a blast that was! Yes, it was intimidating, but it was an awesome learning experience, and it was so much fun to meet other food bloggers from around the world!
Also, this year I purchased my first DSLR camera, a Canon, EOS 6D Mark II. What a learning (and sometimes frustrating) experience that has been and continues to be. Up until I bought this camera, I had been taking all of my food photos with my iPhone, so it has been a very steep learning curve for me. For those of you that haven't seen these new DSLR cameras, they have more buttons and settings that you can imagine.
The manual is written in rocket scientist jargon, in tiny 6 pt type, and it's about 2 inches thick. For the first several months, I only managed to use the "auto" settings on the camera and didn't think I would ever learn how to use it properly. Then in November, my sister Chula from the Pudge Factor blog and I attended a Food Photography Workshop in Minneapolis hosted and taught by Lindsay Ostrom of the Pinch of Yum blog. What a great workshop it was and I finally learned how to adjust the aperture, ISO and shutter speed on my camera and so much more.
This year I had over 830,000 visitors to Grits and Pinecones, with over 195,000 in November alone. This was almost a 580% increase from my total visitors of 122,274 in 2016, and I appreciate every one of you that stopped by and supported me along the way.
I thought you might be interested to know which of my recipes were the most popular this year! Not surprisingly, it turns out the most popular recipes were also some of the easiest to prepare, and there were some repeats from 2016! Also, more than half of these recipes are classic southern style recipes.
More Most Popular Grits and Pinecones Recipes by Year:
There are probably as many recipes for potato salad as there are picnics or holidays, but this recipe for classic Southern Potato Salad is my favorite! And, I predict it will quickly become yours too!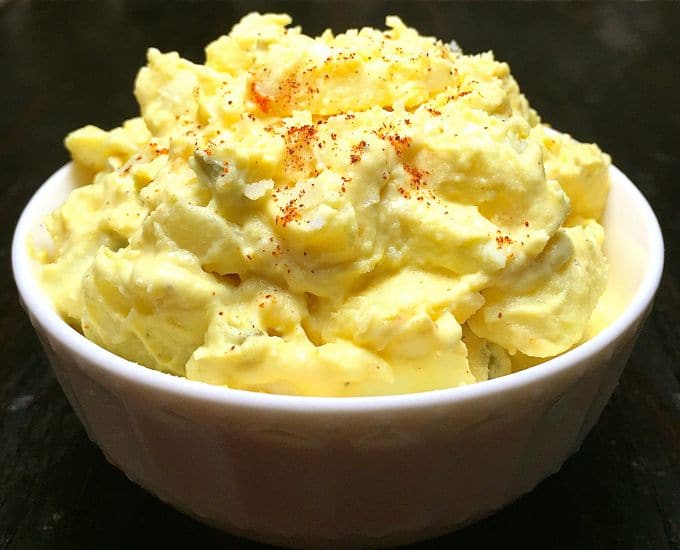 When you see a recipe with the name Ultimate Broccoli Cheese Casserole you expect it to be, well, something pretty spectacular, and this delicious casserole loaded with cheesy goodness lives up to its name!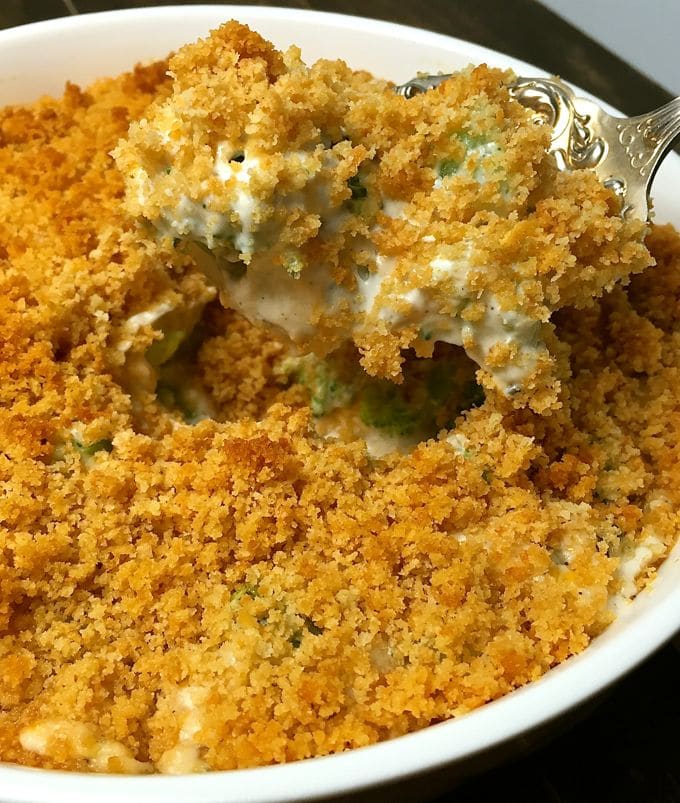 Easy Halloween Jalapeño Mummies are a cute, spooktacular treat that is easy to prepare and will have your family and friends marveling at how creative you are.
Are you looking for a recipe for delicious traditional Southern cornbread? Old-Fashioned Southern Cornbread made in a cast iron skillet with buttermilk is a true Southern staple and a quick and easy gluten-free recipe!
Easy Baked Parmesan Grouper Fillets is a delicious, low-calorie fish recipe which is perfect for a hurried weeknight dinner with the family, and it's a great entrée to serve company.
Southern Pecan Praline Cake is about as southern as you can get and if you like pecans and pralines you will love this easy to make, decadent and delicious cake.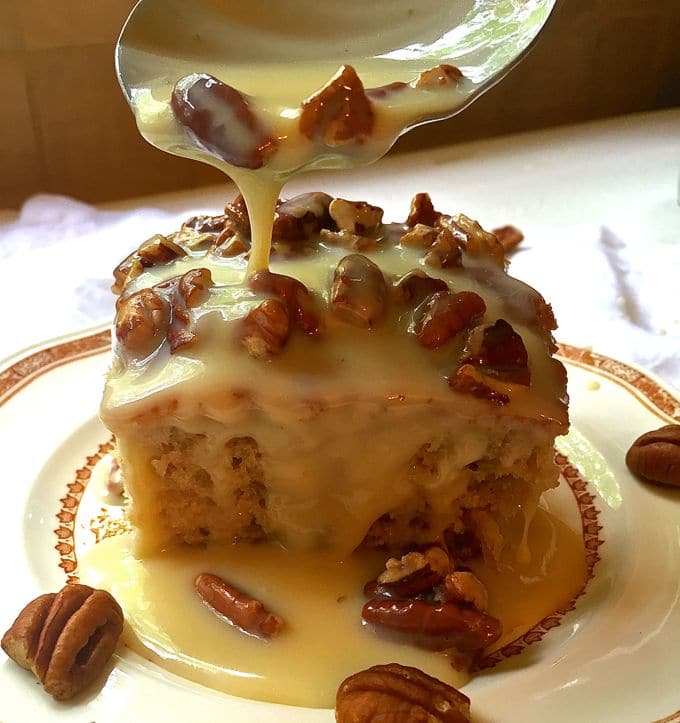 Are you in the mood for a simple yet delicious dinner tonight or looking for a great entrée to serve company? If so, check out this recipe for succulent and fragrant Herb Crusted Roasted Pork Tenderloin.
Cheese Grits are about as Southern as it gets, and this delicious Southern Cheese Grits Casserole is a perfect side dish for everything from an elegant holiday breakfast or brunch to a quick weekday meal.
My oh my, Sweet Potato Pie! Easy Southern Sweet Potato Pie tastes like a cool crisp Fall day, warm pungent spices, and Thanksgiving all wrapped up in one delicious and decadent bite. Made with sweetened condensed milk, it's quick and easy!
Brown Sugar Glazed Bacon Wrapped Shrimp are the ultimate appetizer or can also be served as an amazing entree! Perfect as an appetizer for a crowd for a game-day or holiday party or as an entree for a cozy evening for two!
Did your favorite recipe make the top ten? If not, leave me a comment and let me know which one(s) you enjoyed! Also, if you have suggestions for new recipes to feature in 2018 be sure to share that as well.
Thank you again and Happy New Year from my family to yours!