Happy New Year! From my family to yours, we wish you beautiful moments, treasured memories and all the blessings a heart can know in 2017!
Thank you so much for coming along on my food blogging journey in 2016. It's been a wonderful experience and I have enjoyed every minute of it. I'm still learning about the technology part, and still working on my cooking and photography skills.
I've had some folks mistakenly think that I must be a gourmet cook to embark on such an ambitious project, but that couldn't be further from the truth. I just have more time now that I am retired to try new dishes and experiment. I hope you have enjoyed my recipes and actually tried some of them. If so, please leave a comment and let me know how you liked them. Also, if there is a recipe you would like to see, please let me know that as well!
This was my first full year of blogging, and I had over 124,000 visitors, with over 51,000 in November alone. And, I appreciate each and every one of you that stopped by and supported me along the way.
I thought you might be interested to know which of the 169 recipes I posted in 2016 were the most popular! Not surprisingly, it turns out the most popular recipes were also some of the easiest to prepare!
More Most Popular Grits and Pinecones Recipes by Year:
The most popular recipes in 2016 in order of popularity are:
1 Herb Crusted Pork Tenderloin
2. Beef Tenderloin with Gorgonzola Sauce
5. Fresh Herb and Garlic Smoked Turkey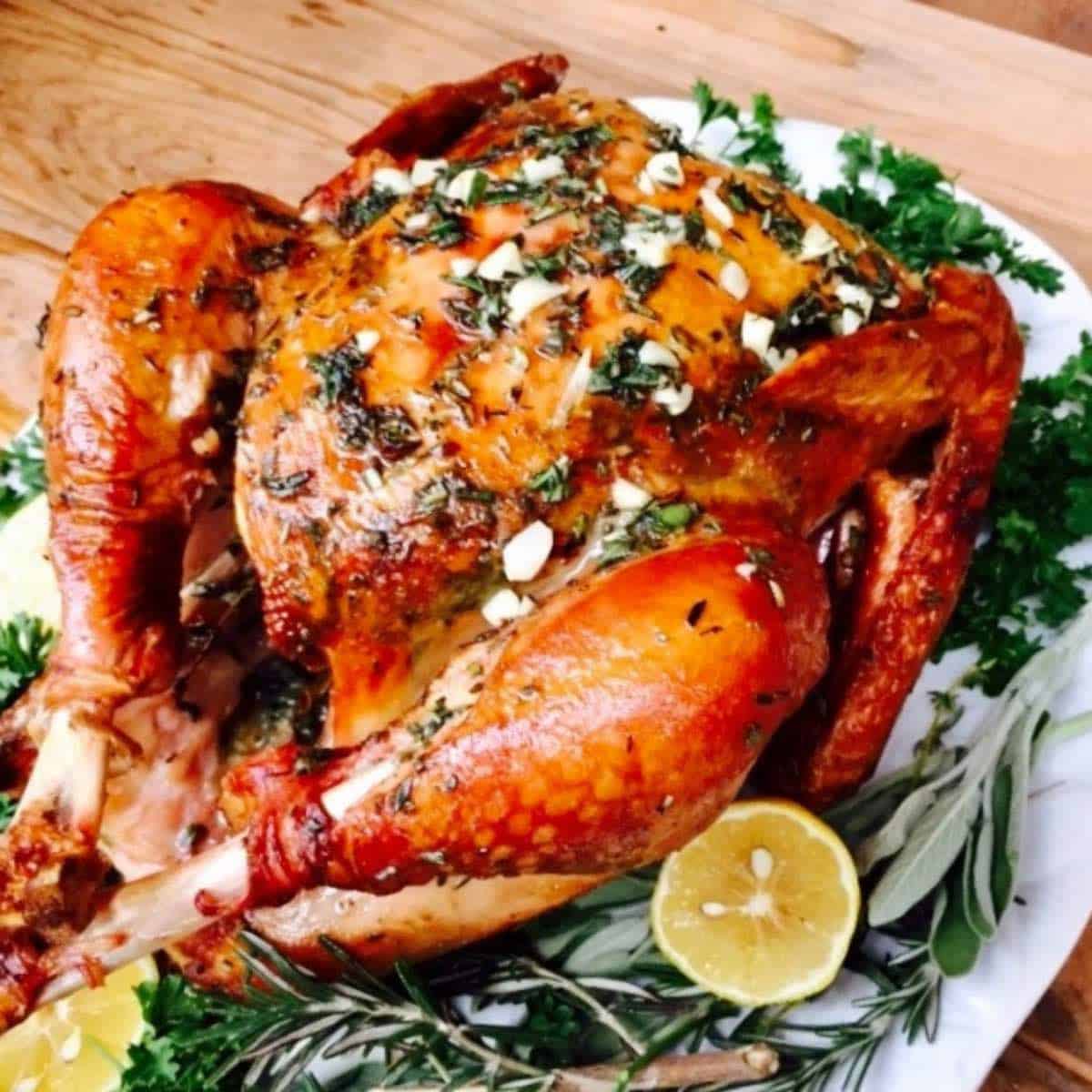 6. Brown Sugar Glazed Bacon Wrapped Shrimp
7. Chili Rubbed Chicken Thighs
9. Apple Dapple Cake with Caramel Glaze
To see more "Most Popular Recipes