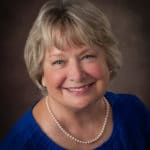 Hello, I'm Sharon the blogger behind Grits and Pinecones, a southern cooking and hospitality blog. I'm all about creating delicious recipes with a Southern flair that are quick and easy and PERFECT to share with family and friends. Nothing fussy or complicated, just "go-to" dishes for the everyday home cook.
I had enjoyed my sister's and several friends' cooking and entertaining blogs for some time and thought that it would be fun to publish my own blog and share some of my "go-to" recipes. I retired a little over four years ago and began this blog to keep up with rapid changes in technology and social media and improve my writing skills. I also wanted to share my favorite recipes made with love from my kitchen to yours! Thank you for visiting and thank you too for coming along on my culinary adventures!
I want to thank my sister Chula at The Pudge Factor, and a high school classmate of mine Carolyn at A Southerner's Notebook who are both excellent cooks for sharing their recipes, knowledge of blogging and being the inspiration for me to start this blogging journey with you.
Please feel free to contact me by filling out this contact form to let me know what kind of recipes you might like to see and tell me a little about yourself!