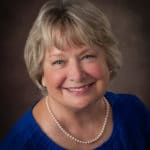 Hello, I'm Sharon Rigsby, the cook, blogger, recipe developer, photographer, and videographer in training for Grits and Pinecones™, a southern cooking and hospitality blog.
I live in Tallahassee, Florida with my husband Terry, and I'm all about creating delicious recipes with a Southern flair, which are quick, easy and PERFECT to share with family and friends. Nothing fussy or complicated, just easy "go-to" dishes with everyday ingredients, for the home cook.
Experience:
As the oldest of six children, I started cooking at a very young age and have well over 50 years of experience in the kitchen. There is nothing I like better than cooking, developing and reimagining recipes for my family and friends and love to share my culinary creations with others.
Several years ago I started this blog to share some of my favorite recipes. Now, with over 400 posted recipes, I'm also sharing expert tips and tricks, which I have learned along the way with you.
In addition, I also been a guest columnist and had my recipes featured in the weekly TLC Taste section of the Tallahassee Democrat-USA Today Network-Florida newspaper for over four years.
I am so happy that you are here! Please don't be shy, when you try a recipe, feel free to ask a question. Or, leave a comment to let me know what you think or how you liked it. I love to hear from you and I always try to respond promptly.
Also, I would love it if you introduced yourself and let me know what types of recipes you like.
Here's a small sample of what my readers are saying after preparing my recipes:
Marie says: "This is an excellent recipe. I love the rub, glaze and peach salsa. Very clear steps and it has turned out great twice. Just ate it for supper tonight. Thank you for teaching me how to grill pork tenderloin." Grilled Pork Tenderloin with Peach Salsa
Susan says: "This recipe is AWESOME! I've never cooked fresh-picked white acre peas before and was a little nervous. I've followed several of your recipes before and have had great success so I figured I'd give this one a try. SUCCESS! You make this recipe so easy and so good. Thanks for the tips too. I'm now blanching the rest of the white acre peas so I can freeze them and have this awesome dish again and again. Much appreciation to you!" Easy Peasy Southern Field Peas
Cindy says: "I made this cake last night. Brought it to work today, OMG, this cake is awesome! I have gotten so many compliments from my co-workers on this one!!! Sharon, Thanks so much for the yummy, yummy cake recipe. I will be making this one again real soon." Southern Pecan Praline Cake
Martha says: "I recently made the quick and easy creamy shrimp creole. Loved it! So did my guests. Can't wait to make it again when family visits in July." The Ultimate Quick and Easy Shrimp Creole Recipe
Jim says: "This pork tenderloin w mustard sauce was AMAZING! We modified the cooking instructions to do it on the grill and both the marinade and mustard sauce were incredible. Thanks for your blog- we are never disappointed when we try one of your recipes…." Oven Roasted Pork Tenderloin with Spicy Mustard Sauce
Besides scrumptious well-tested recipes on my blog, you will also find:
Expert cooking tips and tricks,
Step-by-step tutorials and videos, and
Step-by-step process photos for each recipe.
Just a few places you can find my recipes:
And, my recipes have been showcased in the following print magazines:
Tailgater, and Cowgirl
Plus, I have been a guest presenter on the ABC affiliate, WTXL-TV Sunrise Morning Show cooking segment.
A copy of one of my recipes as featured in the Tallahassee Democrat, USA Today Network, Florida.
Thank you for visiting and thank you too for coming along on my culinary adventures!
Please contact me by filling out the contact form below.