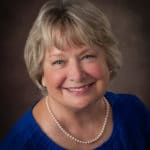 Hello, I'm Sharon Rigsby, the blogger, recipe developer, and photographer for Grits and Pinecones, a southern cooking and hospitality blog.
I'm all about creating delicious recipes with a Southern flair, which are quick, easy and PERFECT to share with family and friends. Nothing fussy or complicated, just "go-to" dishes with everyday ingredients, for the home cook.
I have been cooking, developing and reimagining recipes for my family and friends for over 40 years. I have also been a guest columnist and had my recipes featured in the weekly TLC Life section of the Tallahassee Democrat-USA Today Network-Florida for almost four years.
Besides scrumptious well-tested recipes on my blog, you will also find:
Expert cooking tips and tricks,
Step-by-step tutorials, and
Step-by-step process photos for each recipe.
My recipes have been featured on the following websites:
Country Cooking

Des Moines Register

Shari's Berries

MSN
And, my recipes have been showcased in the following print magazines:
Plus, I have been a guest presenter on the ABC affiliate, WTXL-TV Sunrise Morning Show cooking segment.
A copy of one of my recipes as featured in the Tallahassee Democrat, USA Today Network, Florida.
TallahasseeDemocrat_20181101_D01
I want to thank my sister Chula at The Pudge Factor, and a high school classmate of mine Carolyn at A Southerner's Notebook (both excellent cooks), for sharing their knowledge of blogging and being the inspiration for me to start this blogging journey with you.
Thank you for visiting and thank you too for coming along on my culinary adventures!
Please contact me by filling out the contact form below.
Also, if you have a particular recipe you would like to see or if you have a question about one of my recipes, please let me know that as well.