In honor of National Peach Pie Day on August 24, I offer up an awesome Southern Peaches and Cream Pie recipe!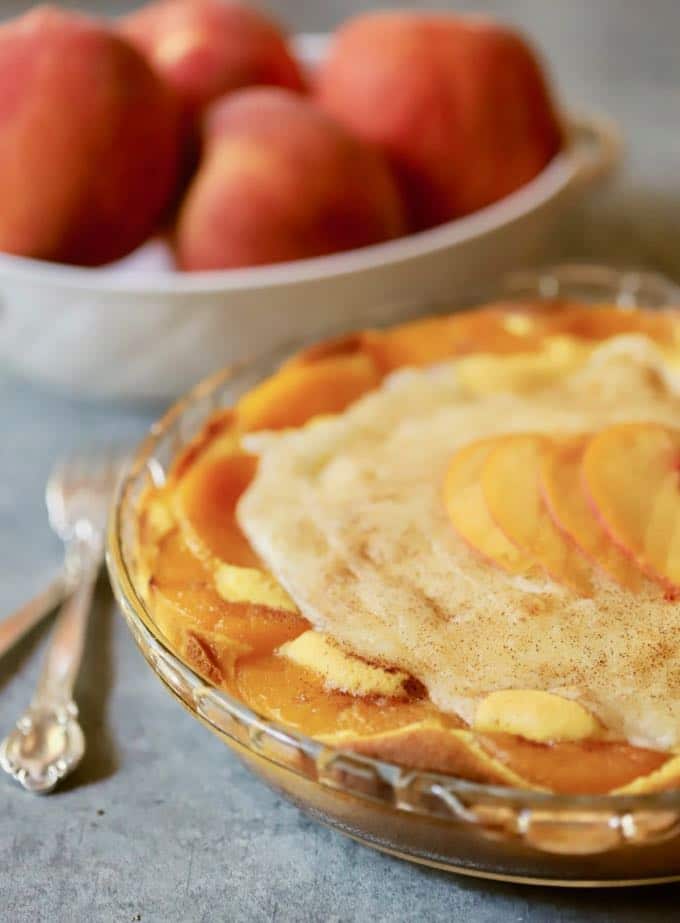 What you say, you've never heard of Peach Pie Day? Well, from what I can find, the origins of Peach Pie Day are a little murky.  My guess is a peach growers association of some sort started this day many years ago to promote their crops and celebrate the peach harvest.
Georgia is known far and wide as the peach state, but South Carolina is giving it a run for its money, and there is debate among my friends now as to which peaches are better. Peaches, which originally came from China, were brought to the Americas by Spanish explorers in the 16th century, and the first peach orchard in North America was established in 1565 in what is now Florida.
Regardless of where they are grown, juicy ripe peaches are one of my favorite summer fruits, and I love to incorporate them into all sorts of savory and sweet dishes.  I can't think of a better way to celebrate National Peach Pie Day than with this decadent and delicious Southern Peaches and Cream Pie. This easy pie, which is a little different from most fruit pies, incorporates the most delicious aspects of peach cake, peach cobbler, peach cheesecake, and peach pie into one luscious dessert!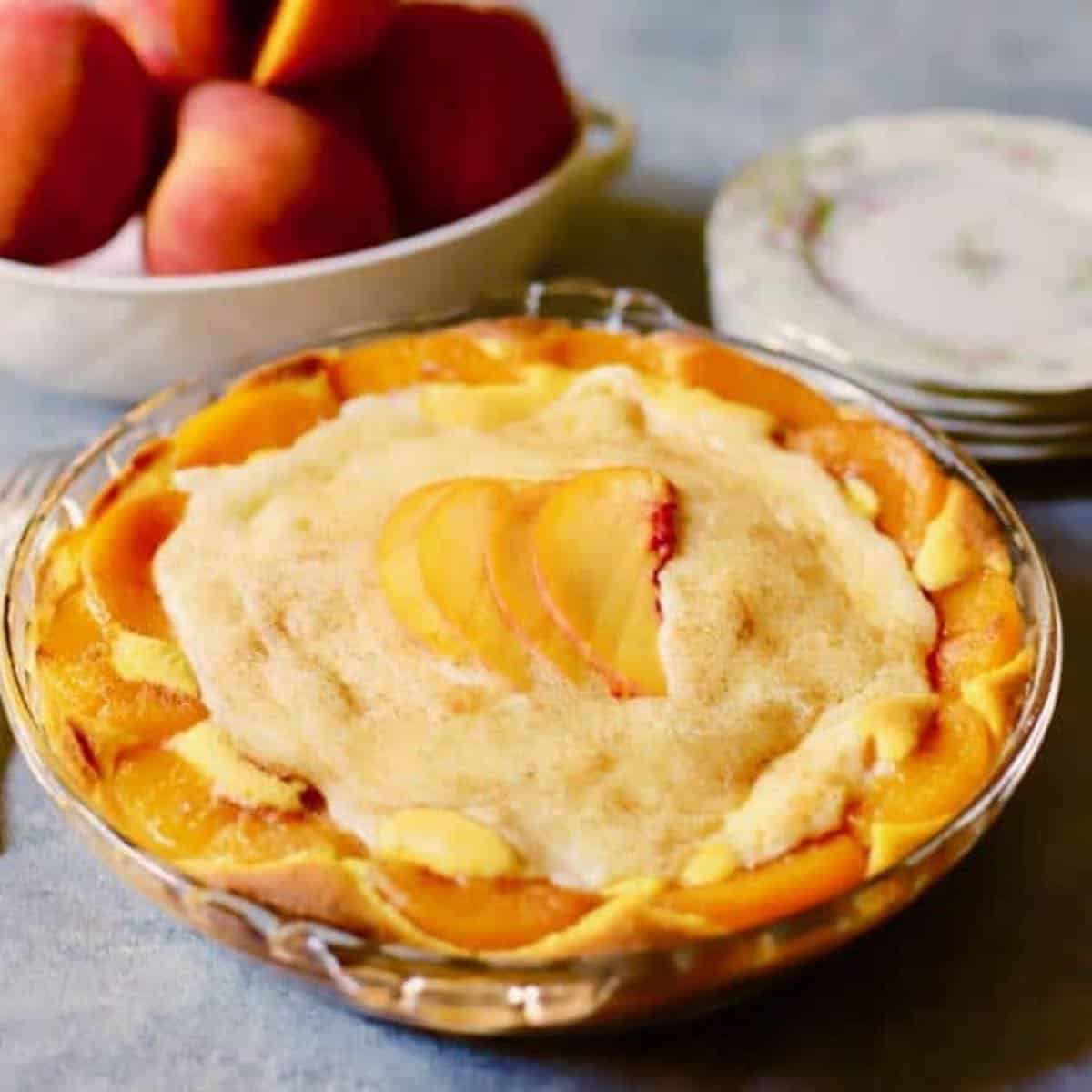 …