Welcome to the ultimate guide for making beautiful, family-friendly, and flavorful relish trays that everyone will rave about. And, discover creative and modern ideas for quickly putting together these unique platters for parties and special occasions.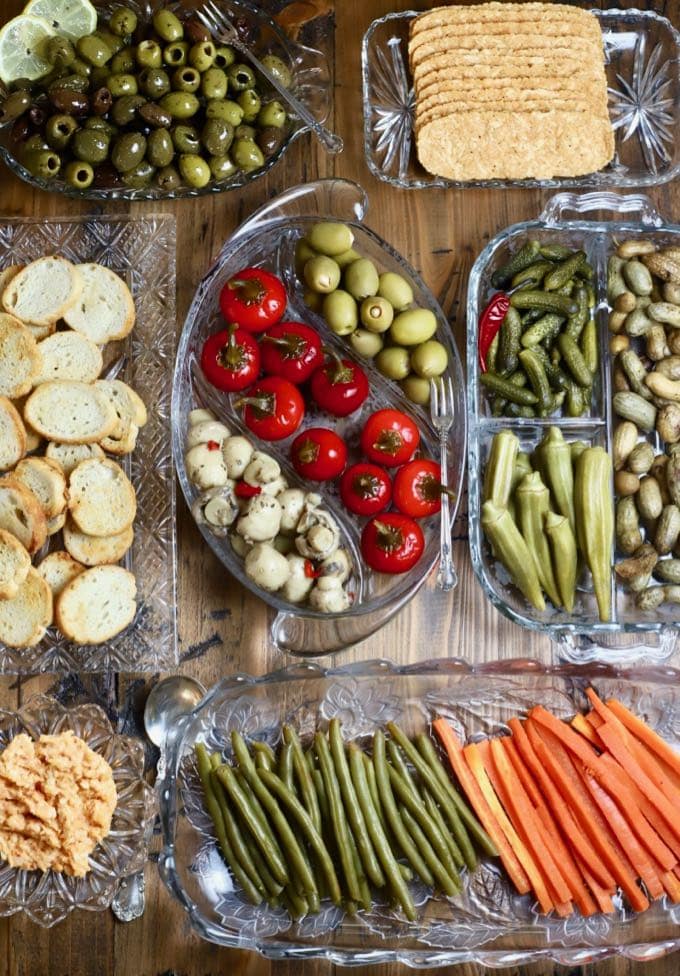 There was a time when relish trays were front and center on every holiday and special occasion table. These versatile appetizers also did double duty as side dishes. They were served on beautiful cut glass dishes with partitions. In the early days, most everything served on them was either marinated or pickled, with olives and pickles usually taking center stage.
What's the difference between a crudité or vegetable tray, a relish tray, and a charcuterie board?
Vegetable or crudité trays usually contain fresh cut-up or bite-size vegetables such as carrots, cauliflower, and celery. Often they also contain a dip for the veggies. A charcuterie board (pronounced shaar·koo·tr·ee) on the other hand, is full of a variety of meats, cheeses and many times, fruits and nuts. The main difference between a relish tray and a veggie tray or charcuterie board is that they usually only contain marinated or pickled produce….