Southern Cucumber and Tomato Salad is a classic southern salad full of fresh, healthy summer cucumbers and tomatoes which have been marinated in a simple, luscious salad dressing!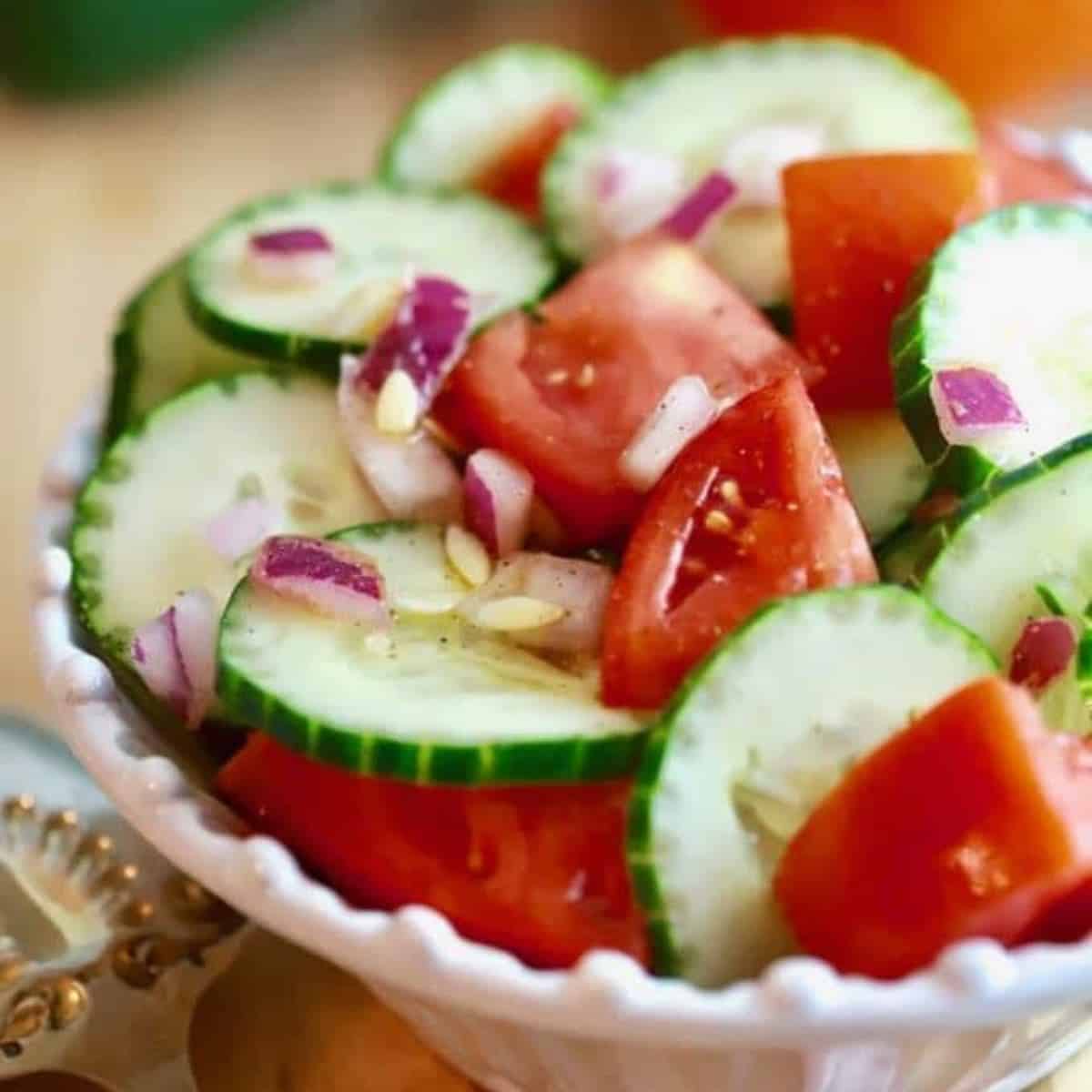 My Mom served Southern Cucumber Salad often during the summer when I was growing up, and I always think of her when I make this salad. She only used crisp, crunchy cucumbers marinated in a vinegar and oil dressing for her salad, and it was pure summer in a bowl.
Over the years I've tweaked her recipe just a bit, and my recipe for Southern Cucumber and Tomato Salad adds in fresh summer tomatoes and just a bit of onion. I have also substituted apple cider vinegar for the white vinegar and added just a touch of sugar to balance the tartness of the dressing.
This recipe for Southern Cucumber and Tomato Salad is versatile! Depending on what you have on hand, you can make it with just cucumbers, just tomatoes, with or without the onion and, if you want to get fancy, top it with fresh dill or basil, and a sprinkling of feta or goat cheese.
Southern Cucumber and Tomato Salad is excellent served when prepared, but it's just as good if not better if allowed to marinate for a day before serving. It also has less than 80 calories per serving so you can eat as much as you like without any guilt! …