Are you looking for a quick and easy yet delicious side dish that pairs beautifully with just about any entree? Easy Orzo Pilaf with Lemon and Chives, which is made with orzo pasta is a flavorful side dish I prepare often. We love it, and I think you will too!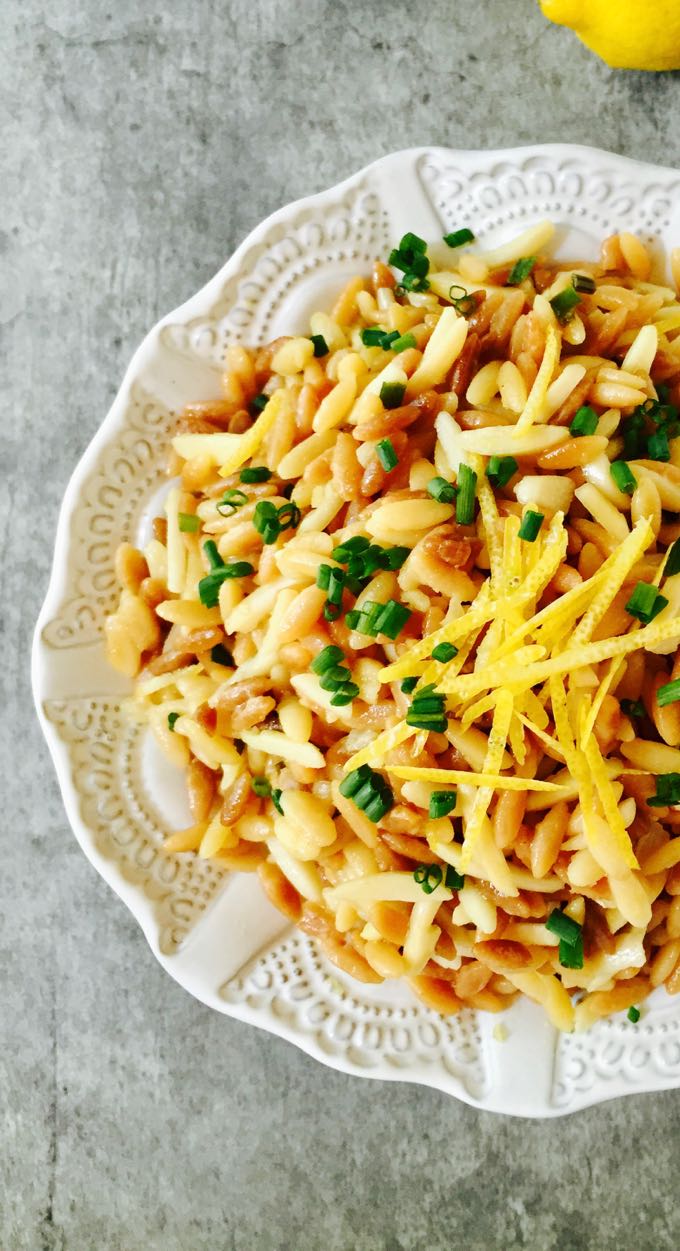 I know some of you might be skeptical or may not be as familiar with orzo pasta. I'm sure you are familiar with rice pilaf, and in fact, rice pilaf with orzo is very popular, but have you tried orzo pilaf?
Orzo pilaf is very similar to rice pilaf, in that most of the time they are both cooked in a seasoned chicken broth with onions and garlic, but there the similarity ends. While rice is classified as a grain, orzo is a small rice-shaped pasta. In my opinion, cooking orzo pasta is much easier than rice, it isn't as temperamental and it cooks much faster. And, you can use it instead of rice in most recipes, which I often do because my husband loves orzo!
If you like this recipe for homemade orzo pilaf, you may also like other orzo pasta recipes which appear on my blog, including Spinach and Orzo Stuffed Tomatoes and Roasted Shrimp and Orzo Pasta.f
…