What if I told you that you could make and serve homemade orange cinnamon rolls with a decadent orange cream cheese glaze in about 40 minutes from start to finish? Would you be interested?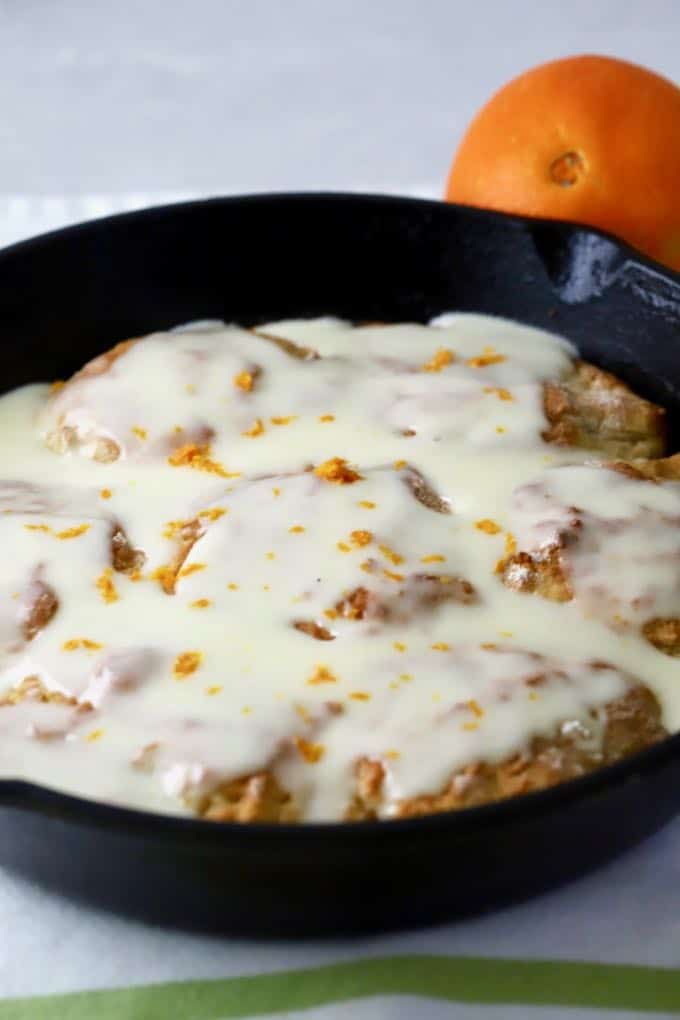 Is there anything better or sweeter than a billowy, puffy, homemade yeast cinnamon roll right out of the oven? But, if you are like me, the problem is you don't have the time it takes to make them and let them rise, not once but twice. As you know, it can take hours! Yes, they are divine; yes, they are over-the-top delicious, but unless it's a special occasion, and you are really committed, they just aren't practical.
Enter my easy orange cinnamon rolls without yeast and, oh yes, don't forget the sweet, utterly delectable, orange cream cheese icing! Okay, in reality, my rolls are just sweetened biscuits, so the texture is more like a soft biscuit than a yeast roll, and no, they don't have that sweet yeasty smell.  But for me, the trade-off in time is worth it.  These orange cinnamon rolls are every bit as delicious, and the perfect weekend treat.
Oh, and just in case you have forgotten, the holidays are just around the corner. Wouldn't these yummy orange sweet rolls be the perfect breakfast or brunch on Christmas morning?
…