This recipe for Southern Homemade Creamed Corn is easy to make and packed with fresh sweet summer corn. It doesn't bear any resemblance to the canned variety and, if that is all you have ever had, you are in for a treat.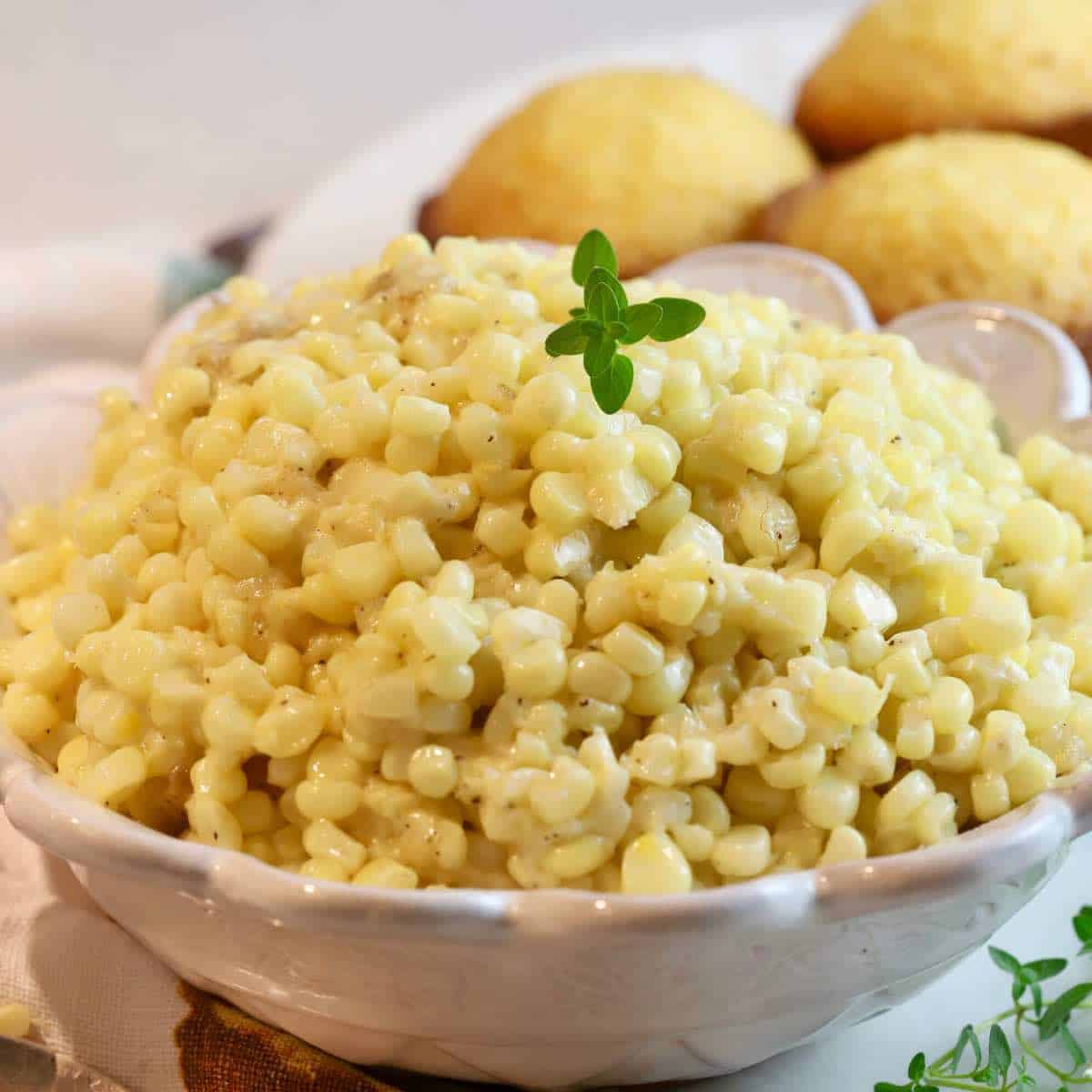 If you grew up in the South, you have undoubtedly had delicious fresh homemade creamed corn at some point in your life. The first silver queen corn of the season always makes me think of making creamed corn. And, if it's fresh, this tasty variety is usually so tender it only takes minutes to cook.
Now that fresh sweet corn is showing up at the farmers' markets, this is the perfect time to try your hand at making this delicious side dish….