Southern Fried Chicken is a true Southern classic with its delightfully golden and perfectly crispy crust and tender, juicy meat. Marinated in buttermilk and cooked to perfection, the first bite is nothing less than a flavor explosion in your mouth.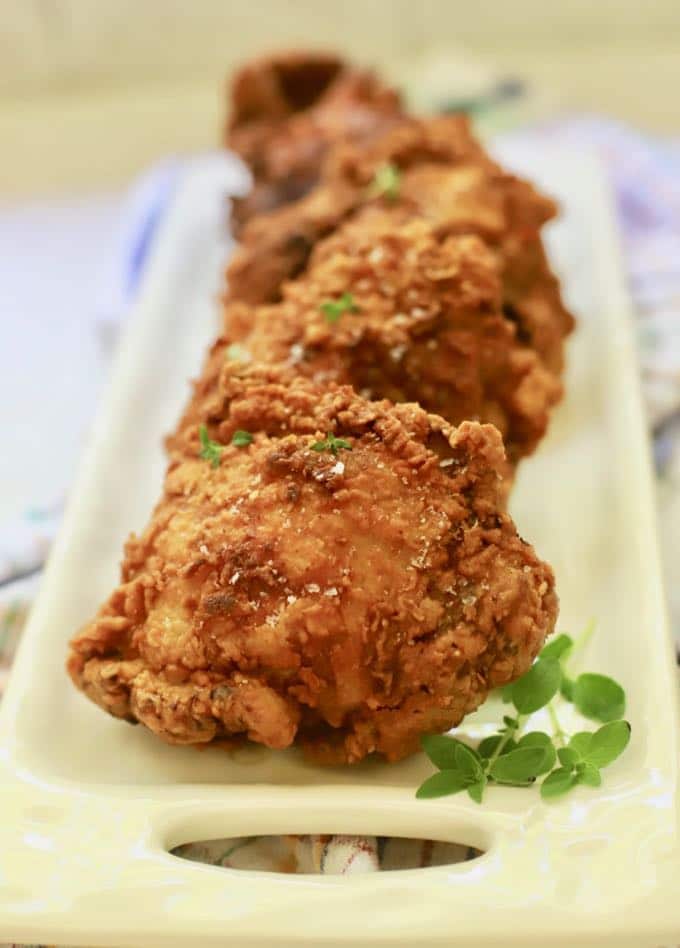 I grew up eating fried chicken at least once a week. And, I have to say to this day, it remains my favorite food! That is not to say I make it all the time. The truth is, as delicious as it is, it takes time, it's messy, and it's full of calories. But, every once in a while; I'll pull out my trusty cast iron pan and fry up a batch. It never disappoints, and it is so worth it!
Like many other Southern dishes, there are probably as many recipes for fried chicken as there are cooks. My Mom just dumped some flour and seasoning in a brown bag, dropped the chicken in for a quick shake, and then fried it. A simple recipe but I can assure you it was delicious. Many cooks now, in addition to brining their chicken, also soak it in buttermilk. And then the chicken is double dipped in flour, which makes a thick almost impenetrable crust….