Skillet Lasagna is ridiculously easy to make and only uses one pan for cooking and serving. This simple lasagna recipe with Italian sausage has fewer calories than classic lasagna and cooks on the stove in minutes. Great taste in half the time!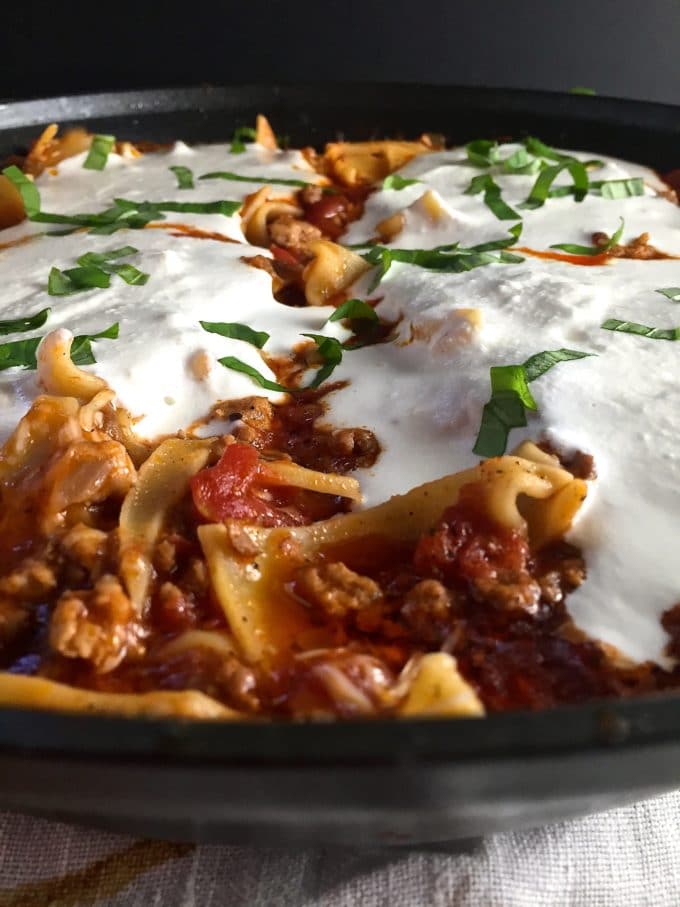 What is lasagna?
Classic lasagna is traditionally made with wide, flat pasta noodles with ruffled edges. It is most often made in a baking dish with layers of pasta, and marinara or tomato sauce. It also includes several types of cheeses including mozzarella, ricotta, and parmesan, and usually includes ground beef and a combination of vegetables.
How many calories in lasagna?
Low-calorie lasagna is an oxymoron. But, I will say this skillet lasagna comes in at just under 400 calories instead of over 500 calories for a serving of classic or traditional lasagna. That's a savings of over 100 calories. Did you know you would have to walk almost a mile to burn off those 100 calories?…