This blue-ribbon recipe for Buffalo Shrimp is quick and easy to prepare, and the perfect marriage of sweet, briny shrimp and spices. After the first bite, your taste buds will be doing the happy dance!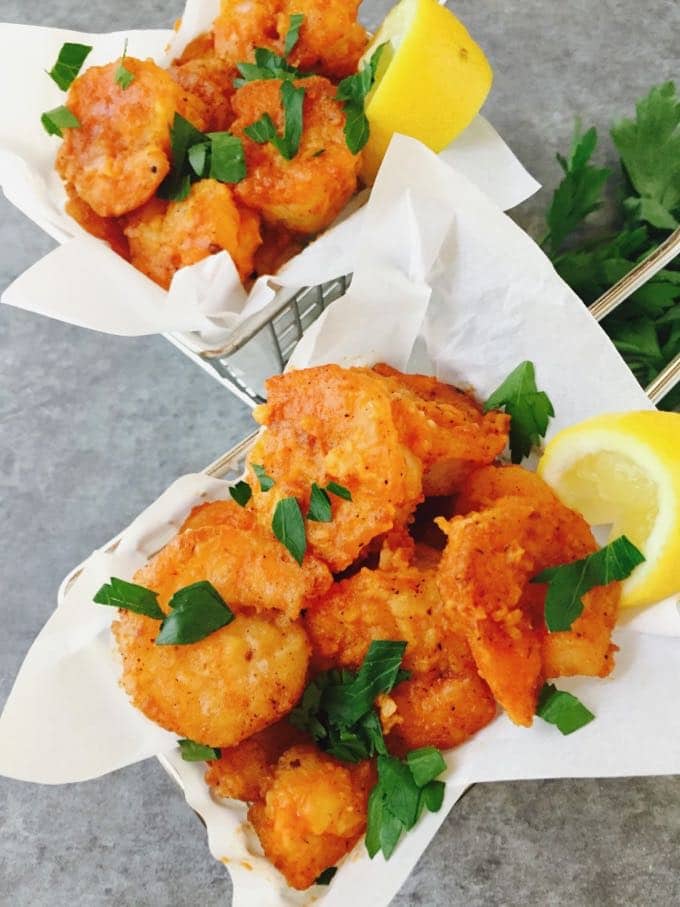 What is Buffalo Shrimp?
Oh my goodness, if you have never had Buffalo Shrimp, you are in for a treat! Similar to buffalo wings, this version is made with shrimp coated with seasoned flour, then quickly pan-fried and topped with spicy buffalo sauce.
You can't go wrong serving Buffalo Shrimp as a game-day or party appetizer. And, they are a winner for a quick weeknight dinner. It only takes 15 minutes from start to finish to get this delicious seafood dish on the table, and it's ridiculously easy to prepare. Because they are so quick and easy to make, this versatile recipe is one of my favorite "go-to" dinner entrées. …