Easy Stuffed Shells with Marinara Sauce is a delicious make-ahead pasta entrée with not one, but three kinds of cheeses: ricotta, mozzarella, and parmesan, and the most wonderful homemade marinara sauce ever!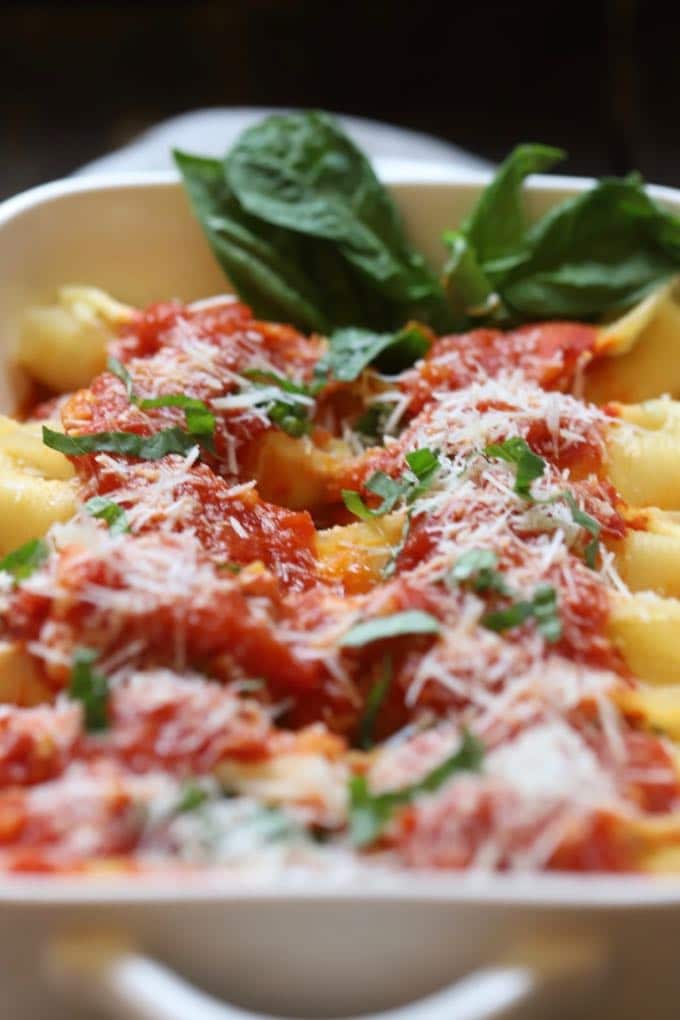 This recipe for Easy Stuffed Shells with Marinara Sauce is great for "Meatless Monday," is kid-friendly, and because you can make it ahead, it's perfect to serve at a dinner party. These ricotta stuffed shells are also the very definition of comfort food and like most pasta dishes, are even better, if that is possible, as leftovers the next day.
I recently visited my daughter Ashley and favorite son-in-law Randy in Pensacola, and while Ashley and Randy are both excellent cooks, Randy made this scrumptious stuffed pasta shell dish for our dinner. It was love at first bite!  I begged him for his recipe, but like so many great cooks, he said he really didn't have a written recipe, he just added some of this and a dash of that. He did, however, give me the basics and I think I have come pretty close to recreating his delicious entrée!
Randy also makes his own marinara sauce, and while it sounds intimidating, don't worry, you won't believe just how easy it actually is. You might even never buy the jarred stuff again. The tomato goodness shines through, and you feel like you are eating juicy fresh summery tomatoes. Of course, if you are short on time, you can substitute a jar of prepared marinara sauce, but I hope you will at least try this easy homemade sauce. It will make a believer out of you!…