With 43 of the Best Cinco de Mayo Menu Ideas for 2023, this curated collection of flavorful dishes and recipes has something for everyone! I have included easy-to-make and unique recipes for appetizers, cocktails, entrées, casseroles, salads, dips, side dishes, and desserts.
All of the recipes are perfect for office parties, potlucks, or even a simple dinner at home!
From tacos to margaritas, you are in the right place if you need menu ideas or simple recipes for a Cinco de Mayo menu or are craving Mexican-inspired, Southwestern, or Tex-Mex food. I've even included some healthy options.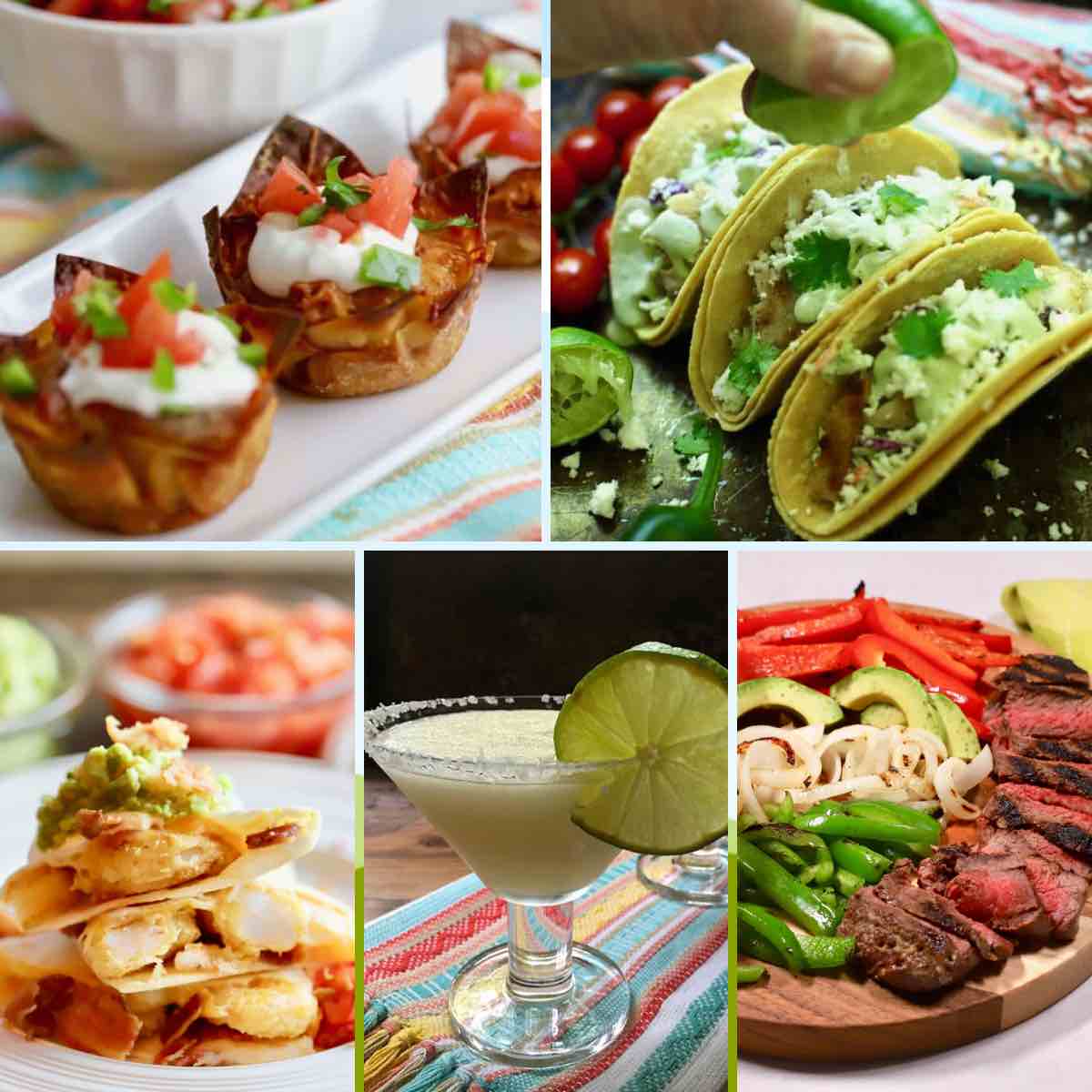 Whether cooking for two or a crowd, there is no need to spend hours scouring the internet looking for the perfect Cinco de Mayo menu.
My sister Chula at the Pudge Factor Blog and I have joined forces to create this comprehensive roundup of quick and easy Cinco de Mayo menu ideas and recipes just for you!
Cast-Iron Layered Macho Nachos
Whether you are looking for the perfect party starter, a game-day snack, or a quick family-friendly weeknight dinner, these Cast-Iron Layered Macho Nachos are sure to draw raves from everyone.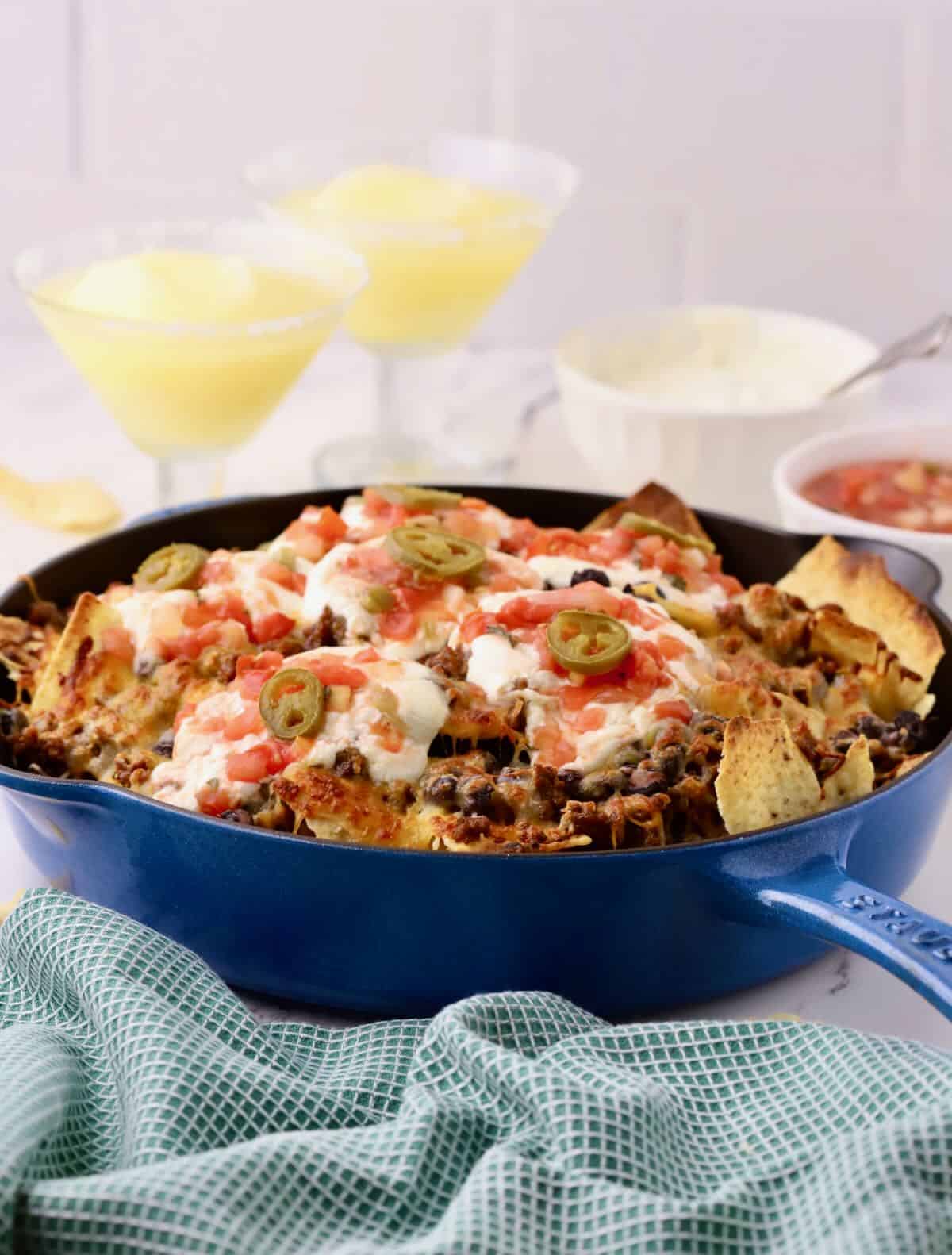 Smoked Queso Dip
Smoked Queso brings everything you love about a great appetizer into a zesty, delicious, smoky, and cheesy dip. Just the thing to serve at a Cinco de Mayo party, Smoked Queso will spice up any get-together.
It is brimming with not one but two kinds of cheese, creamy Velveeta cheese, and pepper-jack cheese, for an extra kick.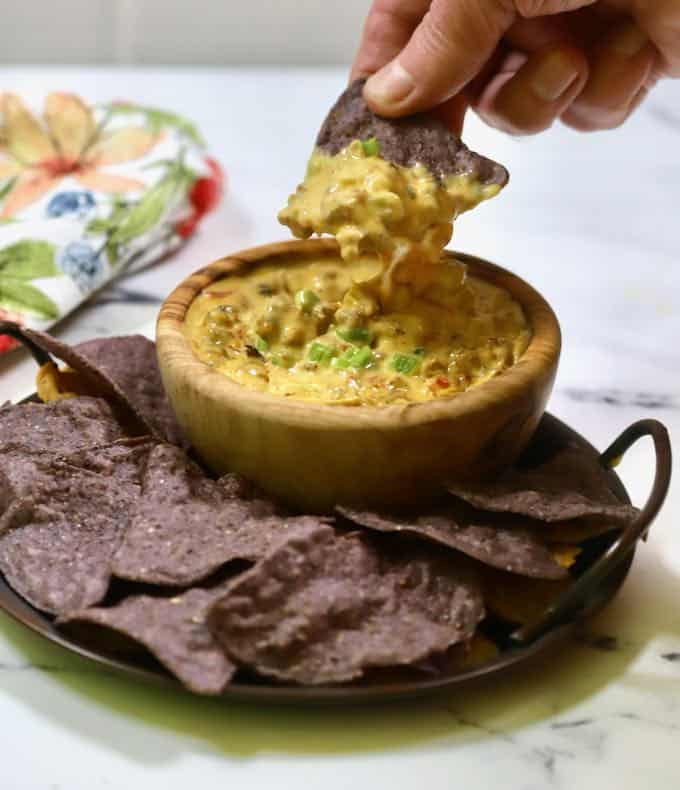 Walking Taco Casserole
Walking Taco Casserole is incredibly easy to make and a long-time family favorite. It features cooked ground beef seasoned with taco seasoning, a bit of cream cheese, and salsa. This flavorful beef mixture is topped with plenty of shredded Mexican blend cheese, and Frito corn chips lend their signature corn-flavored crunch.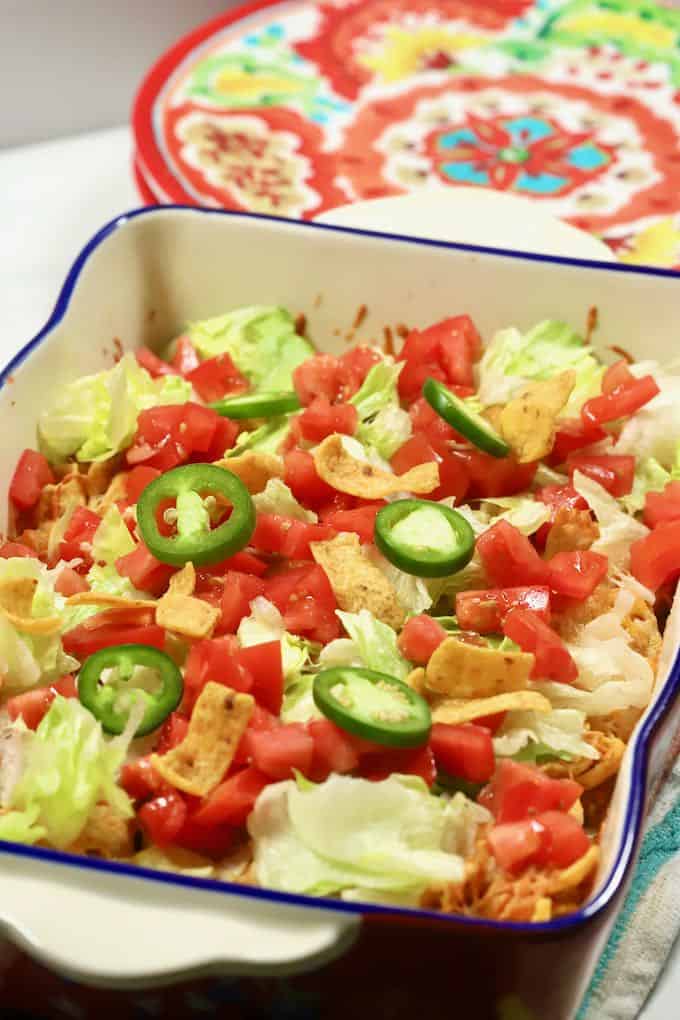 Tequila Lime Chicken Enchiladas
Tequila Lime Chicken Enchiladas – doesn't just the name make you hungry? Well, wait until you taste these delicious enchiladas; you will become a believer. They are the perfect addition to your Cinco de Mayo menu.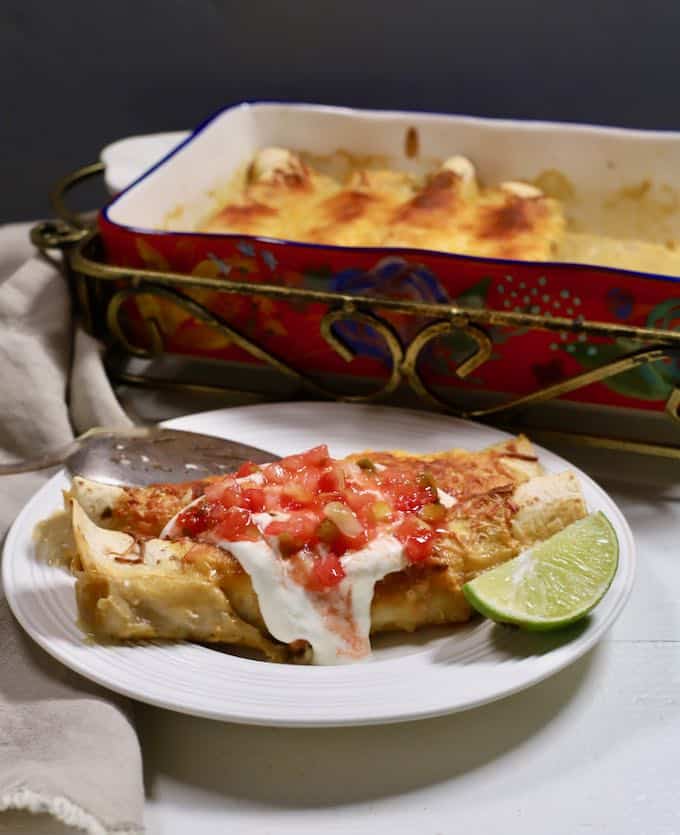 Easy Crunchy Taco Cups
This recipe for Easy Crunchy Taco Cups is the answer to your prayers and Mexican food cravings. Fun, quick, easy to make, and delicious to boot, these versatile, kid-approved, oven-baked taco cups with wontons are made with yummy ground turkey, taco seasonings, and melty cheese.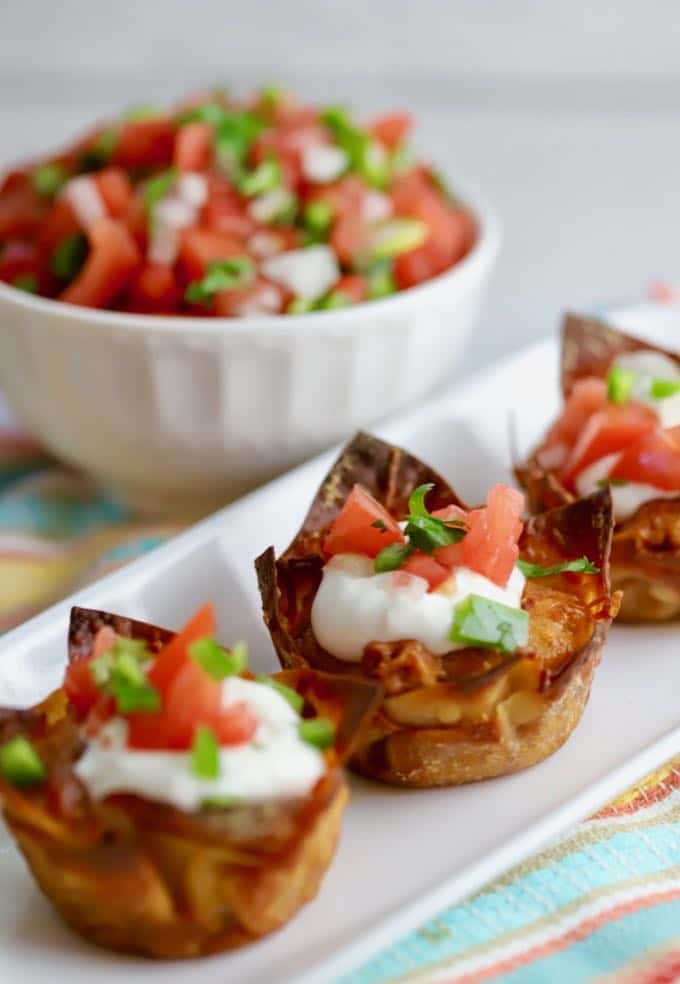 Blackened Shrimp Tacos
A quick, easy, and delicious seafood dish, this recipe for Blackened Shrimp Tacos with Avocado Salsa checks all of the boxes. It's simple to make, flavor-packed with just a hint of spice, and full of fresh vegetables and succulent shrimp.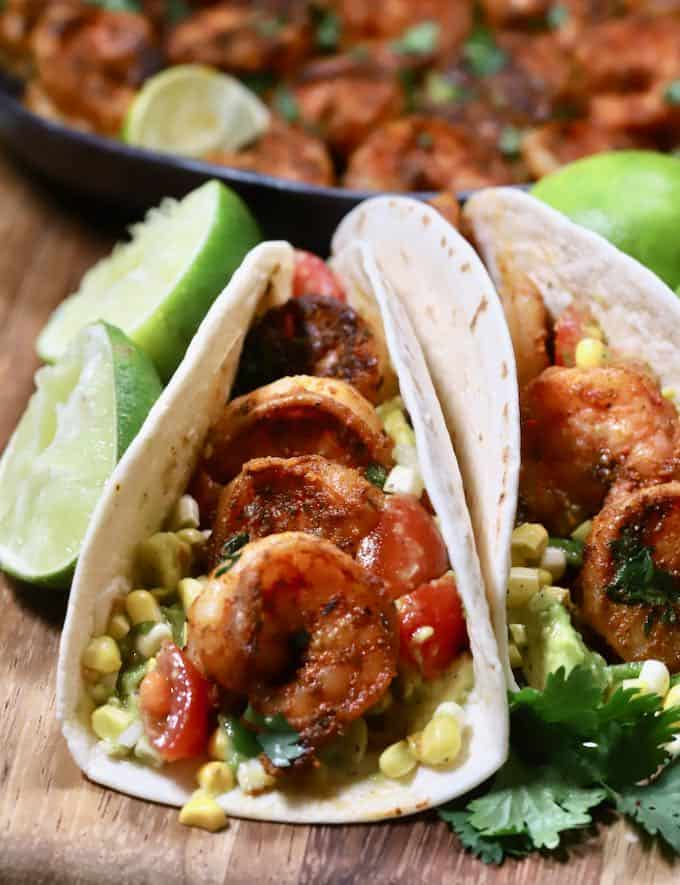 Black Bean and Corn Salsa
Black Bean and Corn Salsa feature a medley of fresh veggies. Serve it at your Cinco de Mayo celebration, and watch your guests keep coming back for more.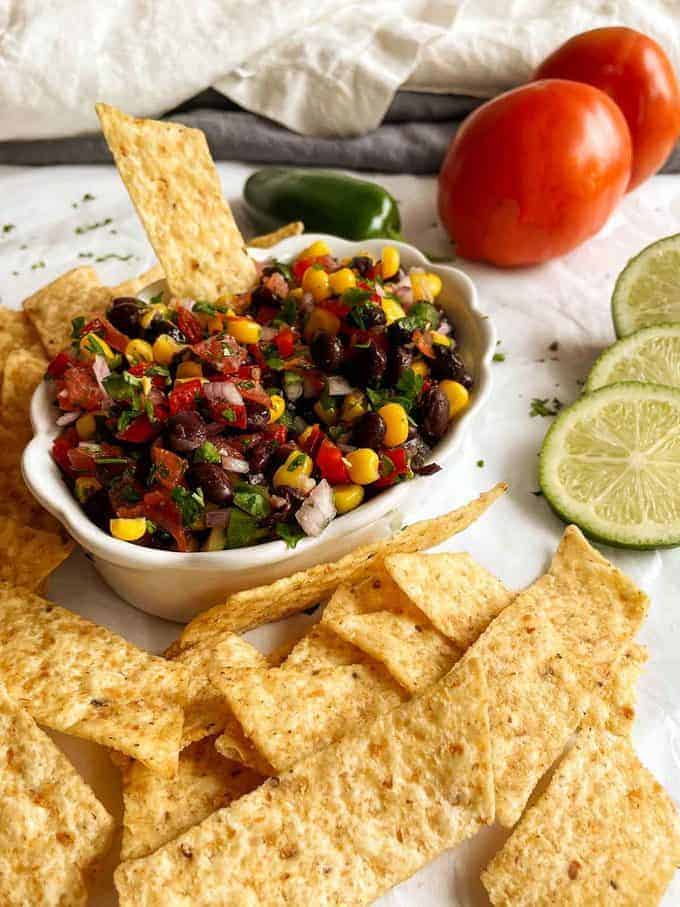 The Ultimate Sizzling Steak Fajitas
My Ultimate Steak Fajitas are so flavorful your taste buds will be singing with the mariachi band. The secret is my incredibly delicious steak fajita seasoning and marinade. Classic Tex-Mex restaurant flavors that you can easily recreate at home.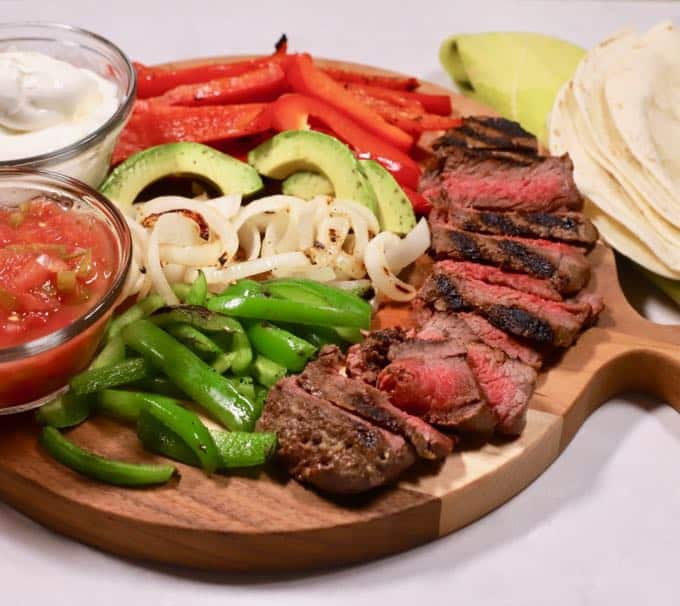 Fish Tacos with Mango Salsa
If you are looking for an easy, quick, light, low-calorie, healthy, and delicious entrée, check out my Fish Tacos with Mango Salsa recipe. This yummy dish is a perfect choice for a quick weeknight meal or a party!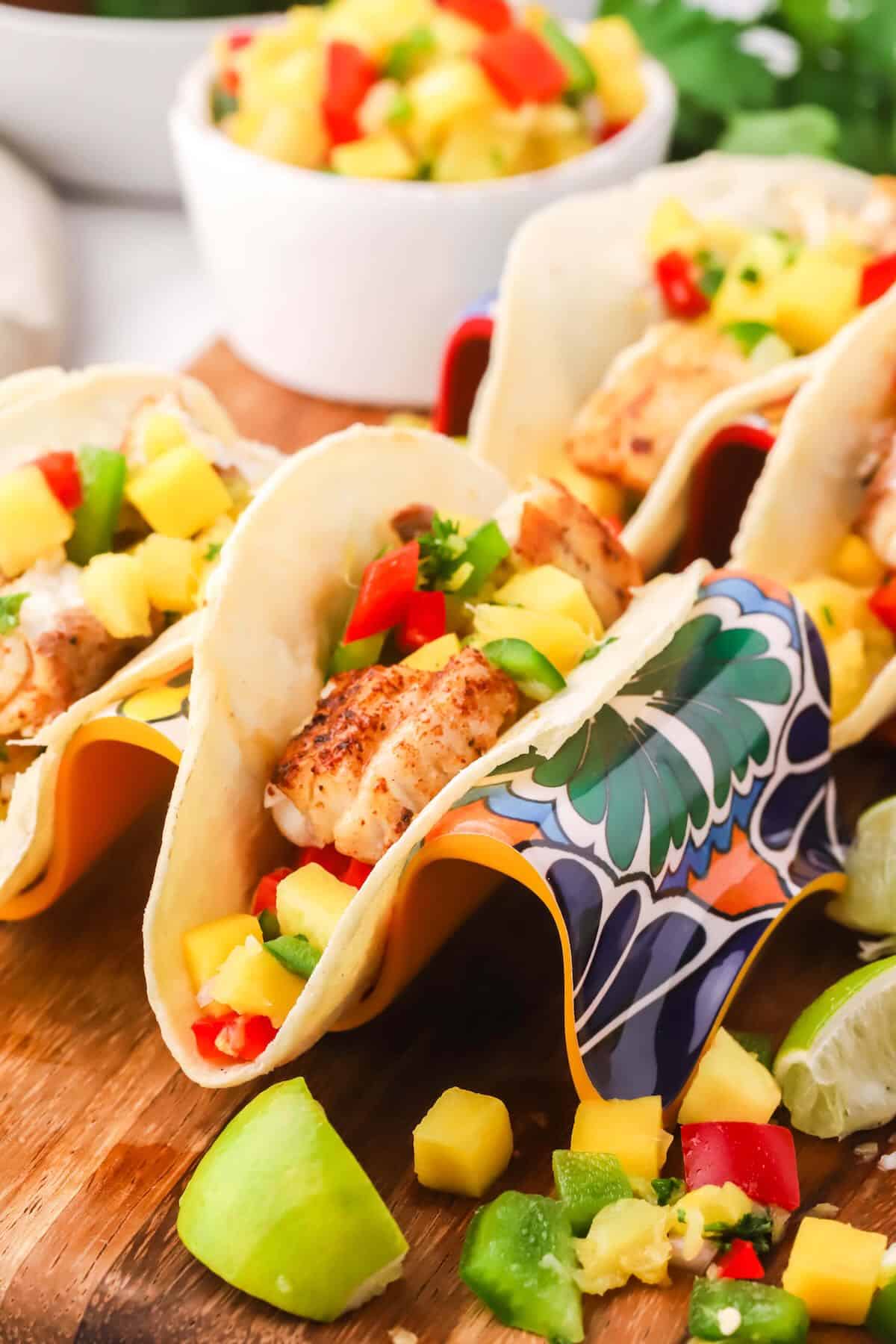 Chicken Fajita Quesadilla
Chicken Fajita Quesadilla is the perfect marriage of two amazing Mexican-inspired dishes. The chicken fajita mixture is incredible all by itself. However, when paired with a flour tortilla and gooey melted cheese, the chicken fajita quesadilla is out of this world.
Leftovers, if any, can be reheated without losing any flavor or texture.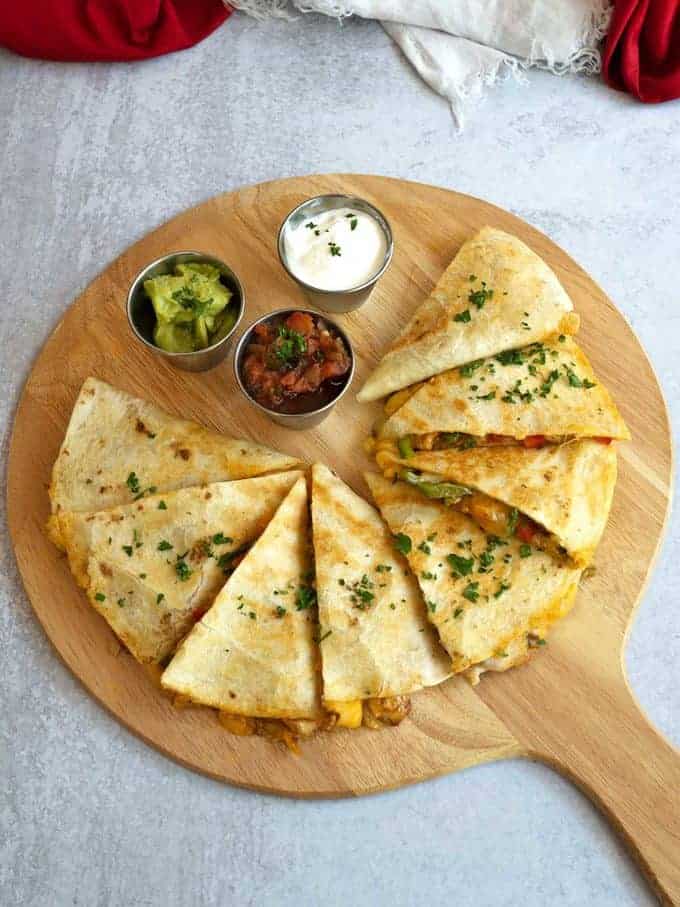 Sour Cream Chicken Enchilada Casserole
Ultimate Sour Cream Chicken Enchiladas are spicy, incredibly yummy, and a great make-ahead dish for a festive dinner party or a casual weeknight meal.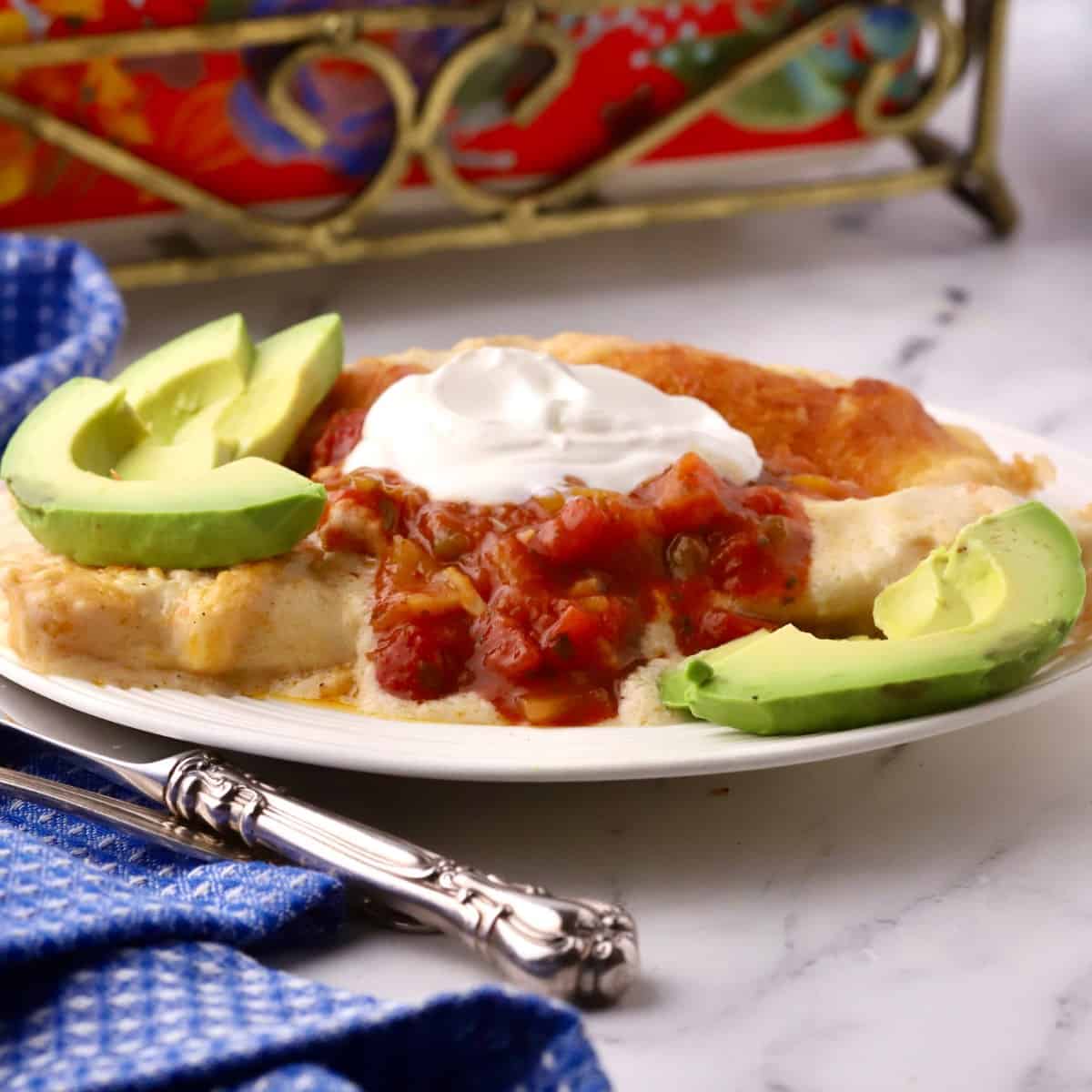 Mexican Chopped Salad with Honey-Lime Dressing
Mexican Chopped Salad with Honey-Lime Dressing is one of our favorite salads, and I serve it often, especially when we have company. This salad is full of all things healthy and good for you, and the honey-lime dressing is sweet, spicy, and simply amazing!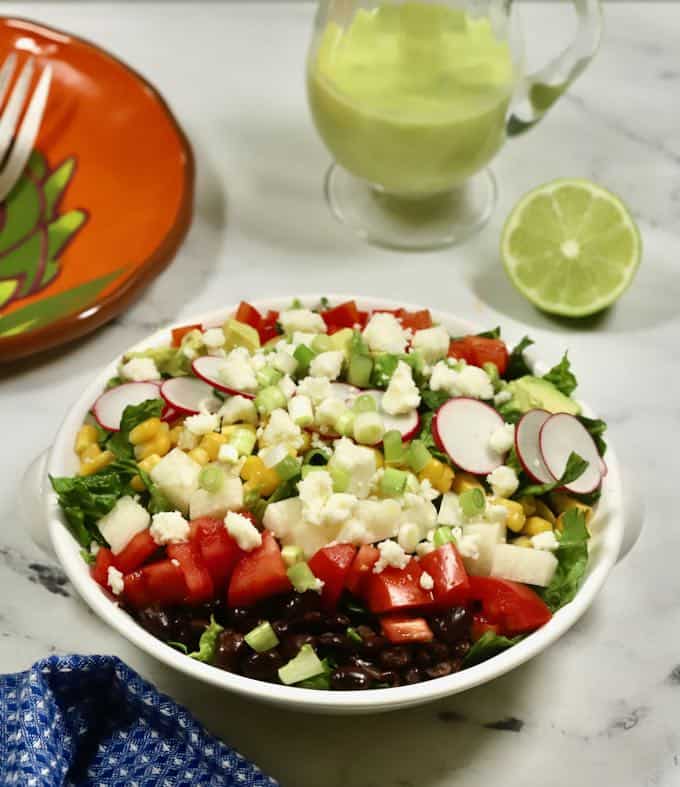 Cheesy Southwestern Chicken Pasta
Cheesy Southwestern Chicken Pasta – the name for this amazing one-dish wonder says it all! Imagine the marriage of succulent chicken in a creamy southwestern sauce with tender pasta topped with ooey gooey cheese. It doesn't get much better than this.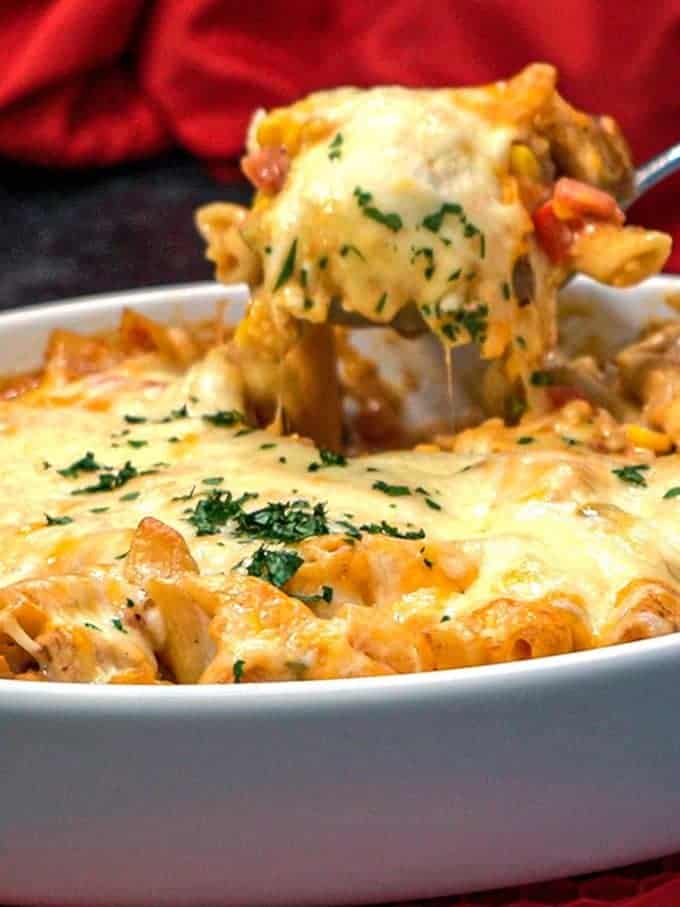 Frozen Margaritas Recipe
Margaritas are synonymous with Mexican food and, of course, Cinco de Mayo! These Frozen Margaritas are a luscious frozen cocktail that is so delicious that you will want to shout olé after your first sip!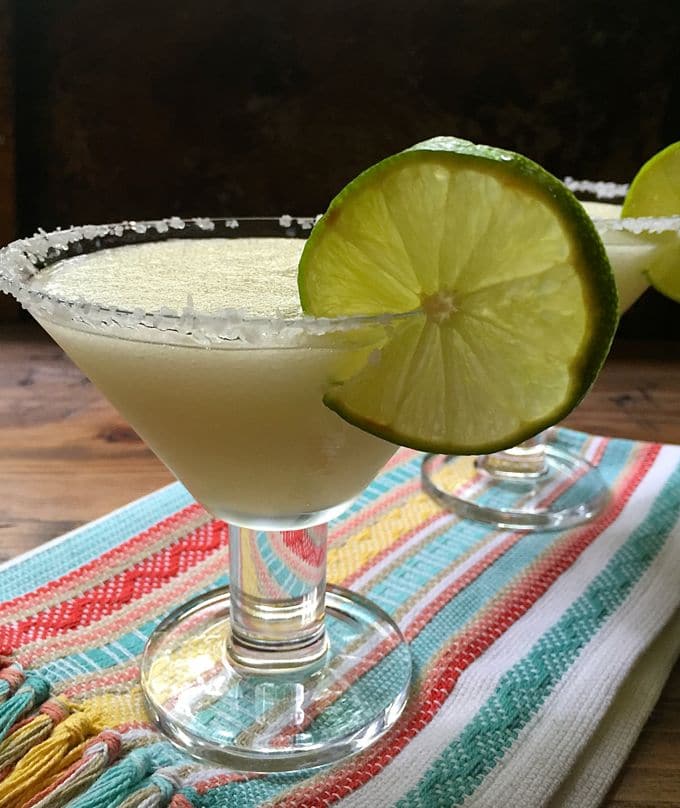 Mexican Wedding Cookies
Mexican Wedding Cookies are served at most weddings and celebrations in Mexico. Known as Polvorones, these buttery confections are packed with toasted pecans and dusted with confectioners' sugar. They melt in your mouth and break into fine crumbs, leaving the extra crunch of the toasted pecans.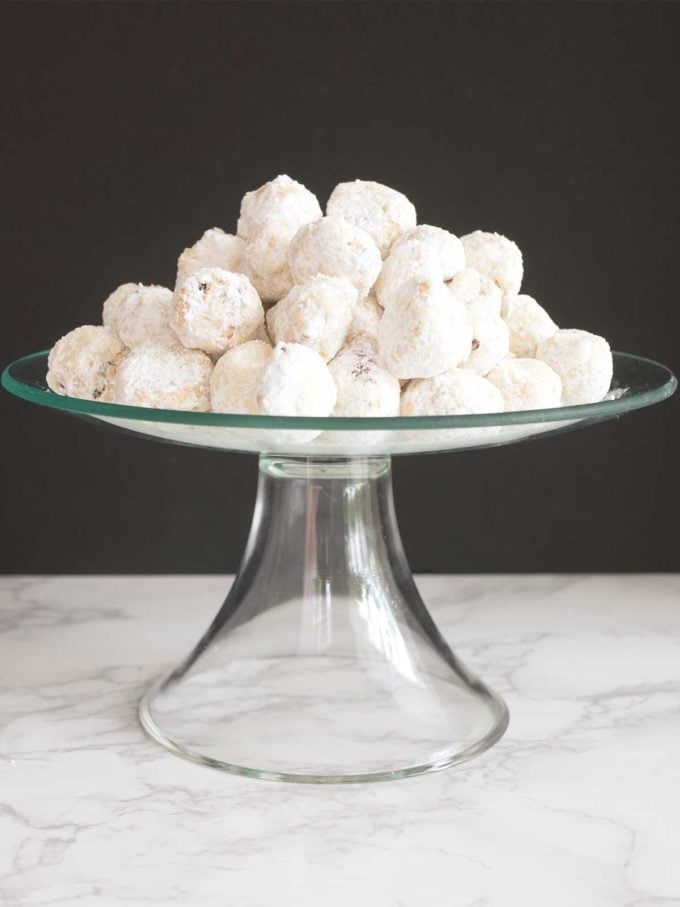 Strawberry Margarita Ice Pops
Strawberry Margarita Ice Pops are a fun and delicious way to savor spring and summer – and celebrate!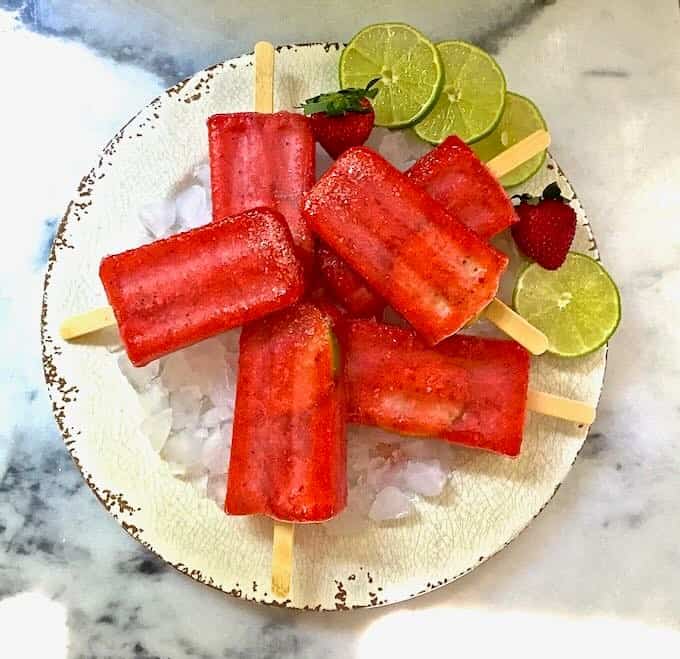 Mexican Key Lime Tartlets with Cream Cheese Pastry
Mexican Key Lime Tartlets with Cream Cheese Pastry is a perfect end to a perfect meal. Their impressive blend of tart and sweet will have you clamoring for more of these delectable bite-sized morsels.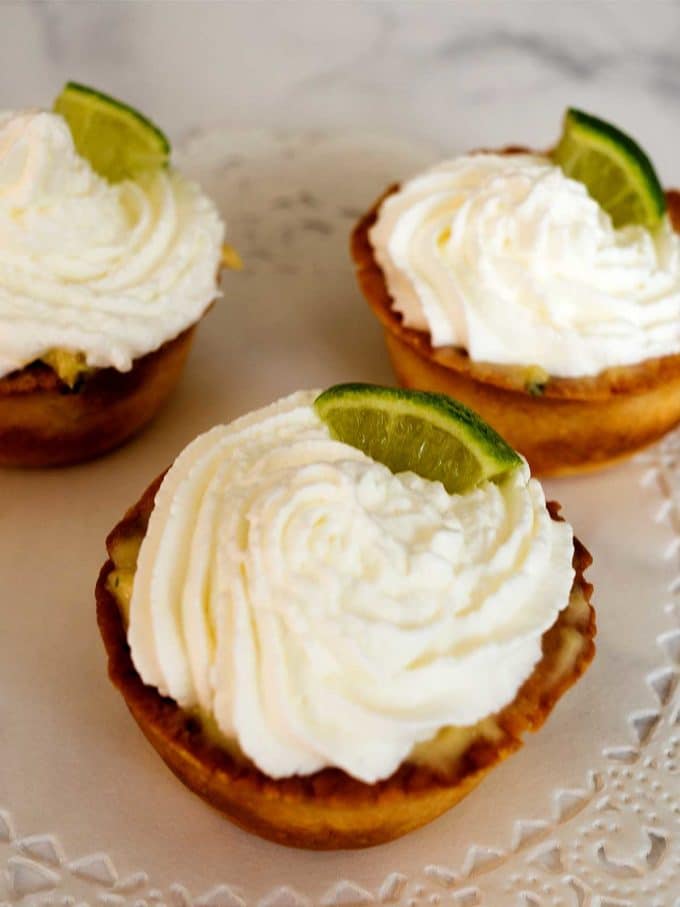 Easy Homemade Pico de Gallo
Easy Homemade Pico de Gallo is delicious, and if you have the five ingredients and five minutes to prepare it, you are in business! My authentic homemade Pico de Gallo recipe is full of all things good for you, including tomatoes, onion, jalapenos, lime juice, and cilantro.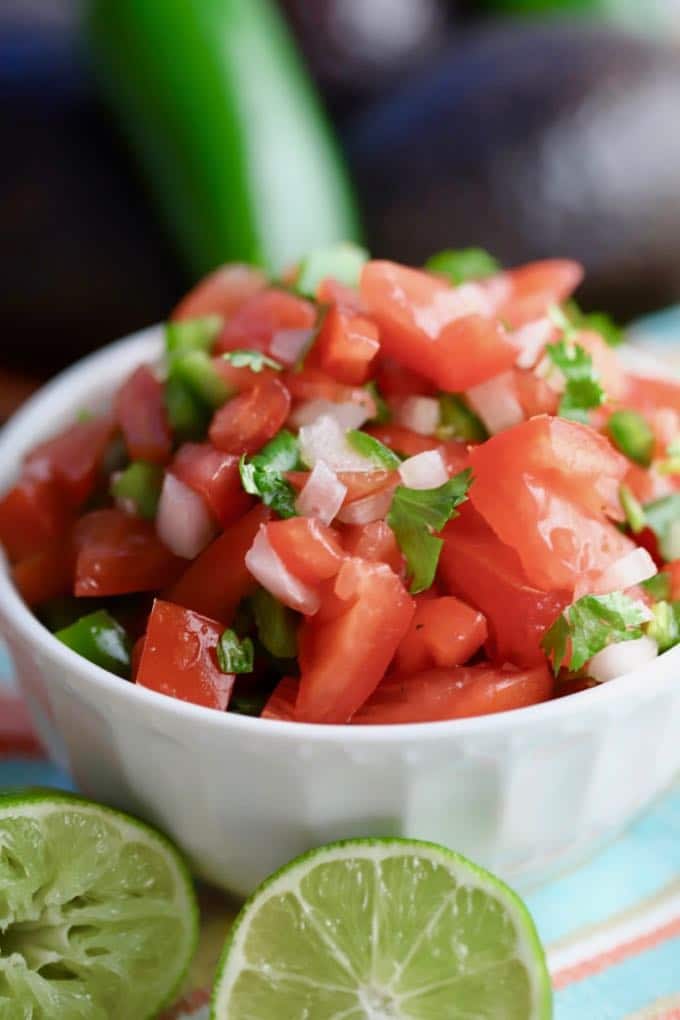 Enchiladas with Awesome Red Sauce
Enchiladas with Awesome Red Sauce – the name says it all! The enchiladas start with a spicy meat mixture wrapped in a tortilla shell. Then, they're topped with an incredible red sauce, onions, and cheese and baked to bubbling perfection.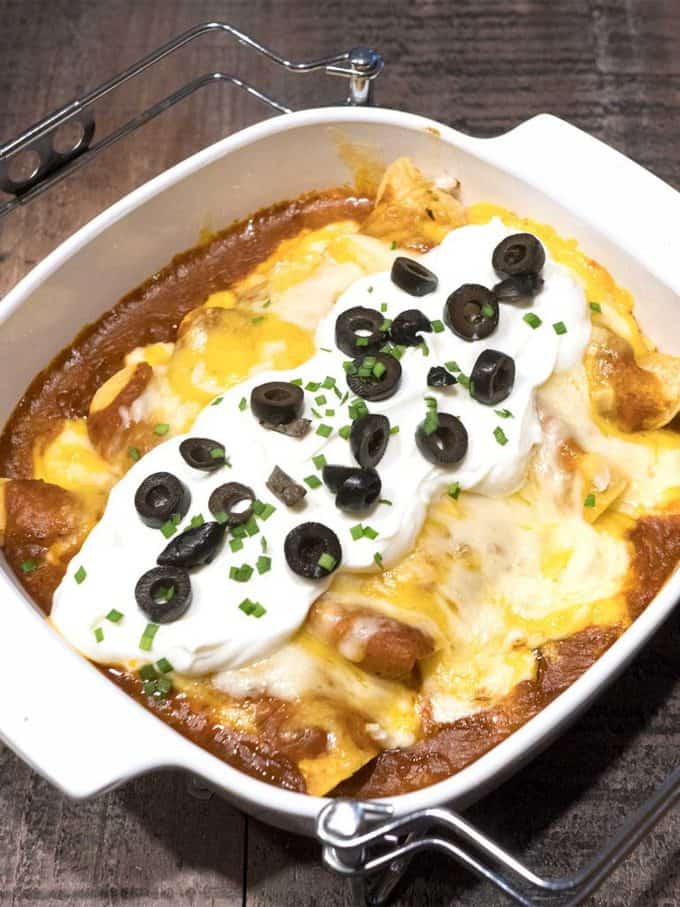 Corn Dip with Cream Cheese
With a name like Corn Dip with Cream Cheese, you would think this delicious dip would be full of yummy corn and cheesy goodness, and you would be right! It's so easy and cheesy; you owe it to yourself to make it today.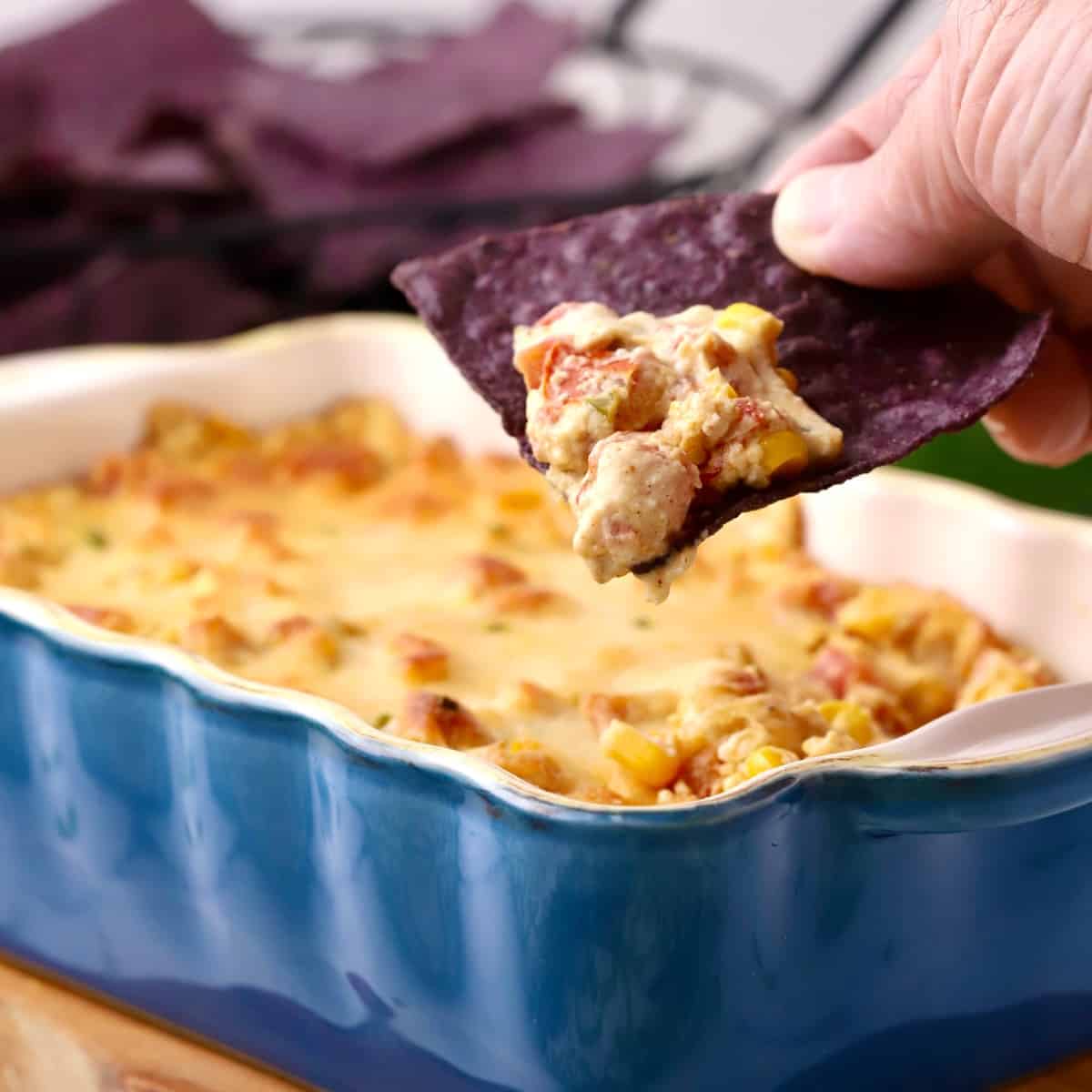 Simple Tequila Sunrise
Tequila Sunrise is a classic cocktail that's as tasty to imbibe as it is pretty to look at. It only contains three essential ingredients and is perfect for any type of celebration.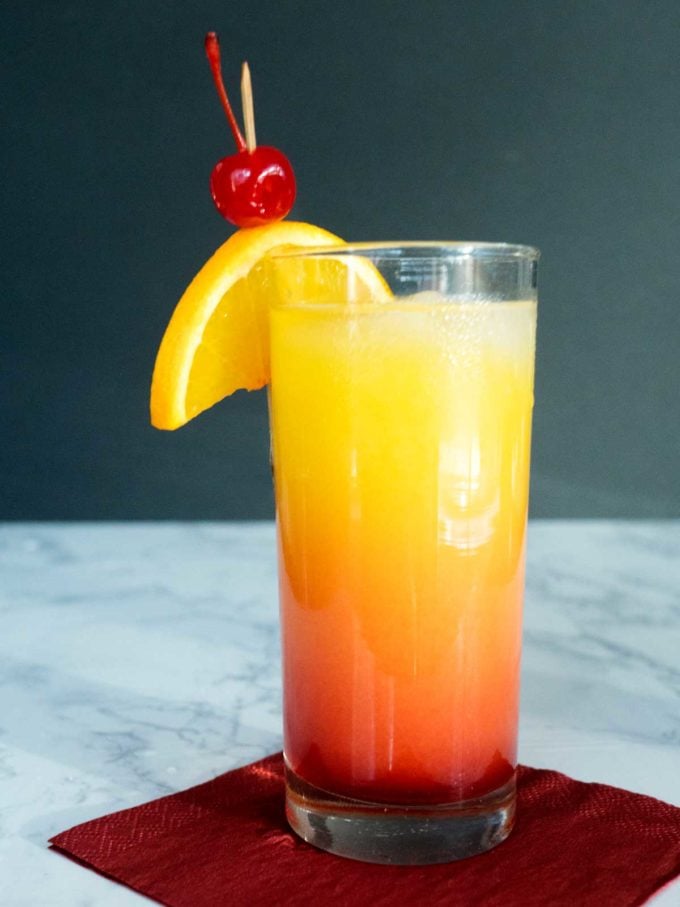 Taco Waffle Cones
Take your Taco Tuesday to new heights with these tasty Taco Waffle Cones. The waffle cones are made with store-bought flour tortillas and are ready to be loaded with your favorite taco fillings. Young and old will delight in these Taco Waffle Cones that are eaten like ice cream cones!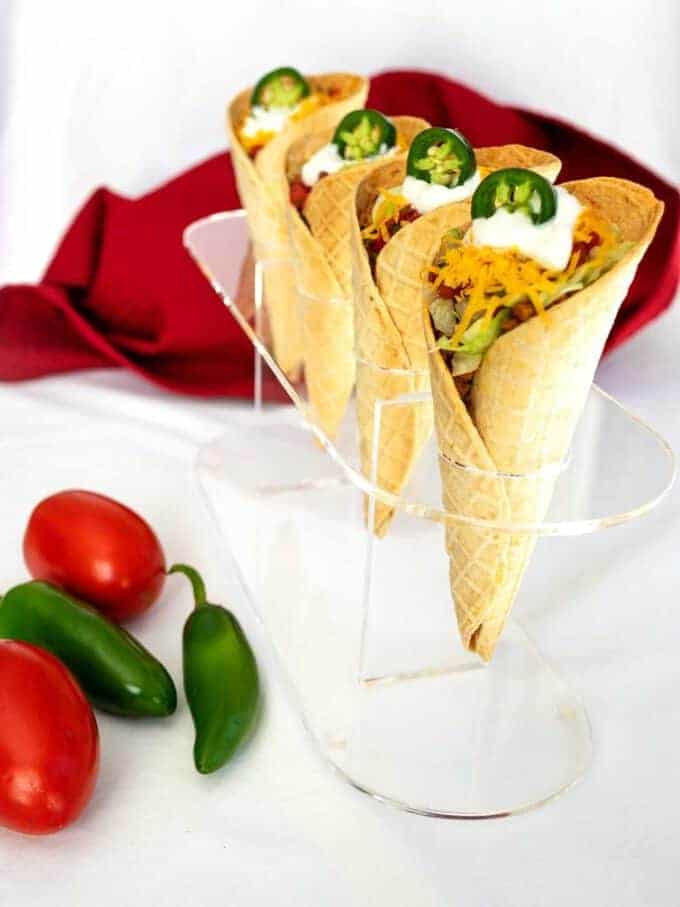 Mexican Jalapeño Cornbread
Hot out of a cast-iron skillet, savory with just a bit of heat from sliced jalapeños and tempered with the sweetness of corn, this recipe for easy, crispy Jalapeño Cornbread makes a tasty snack or spicy side dish. Served with a bowl of chili or Mexican stew, it's the stuff of cornbread lovers' dreams.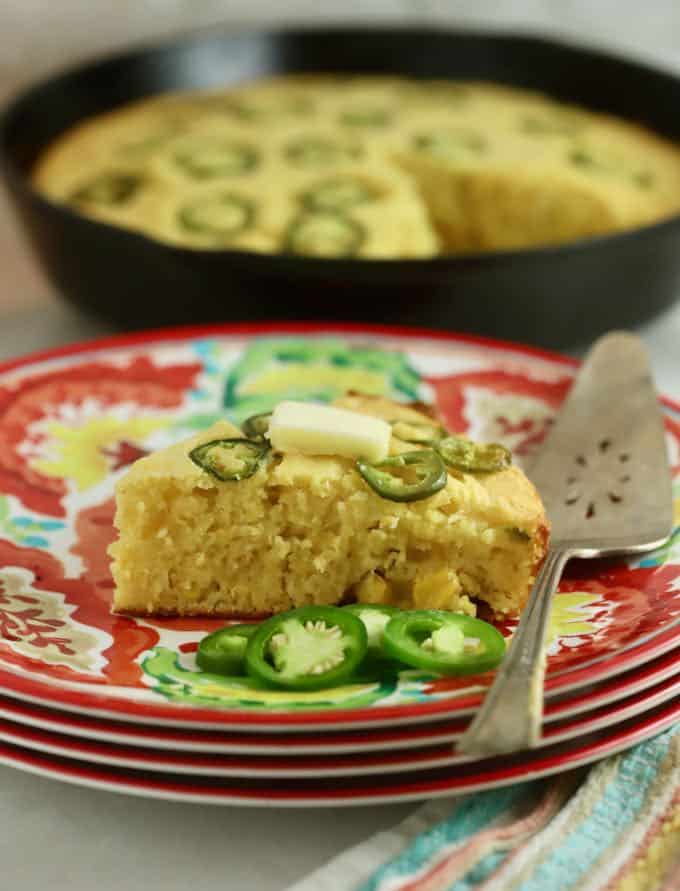 Easy Cheesy Nacho Casserole
If you like nachos, you'll love this Easy Cheesy Nacho Casserole. I made it with a delicious spicy meat mixture with rice, two kinds of cheese, and sour cream. Then, I finished it off with additional cheese, tortilla chips, and an incredible nacho cheese sauce!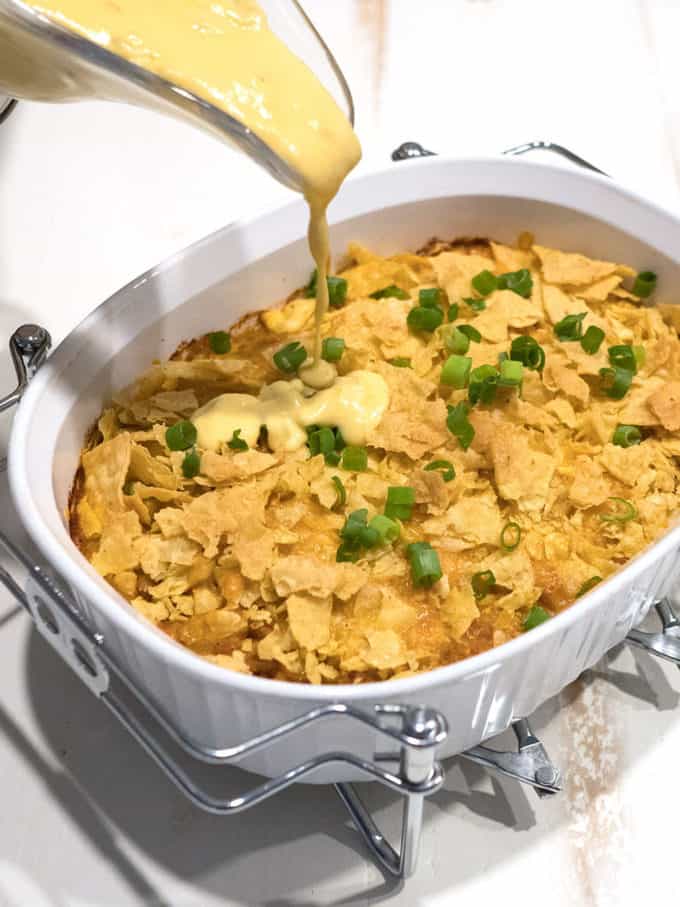 Grilled Fish Tacos, Spicy Slaw, and Avocado Crema
If you like fish tacos as I do, you will love my grilled fish tacos with spicy slaw and avocado crema recipe. With the perfect balance of smoke, heat, and creaminess and full of chargrilled fish, coleslaw, and avocado crema, it just might become your new favorite taco recipe.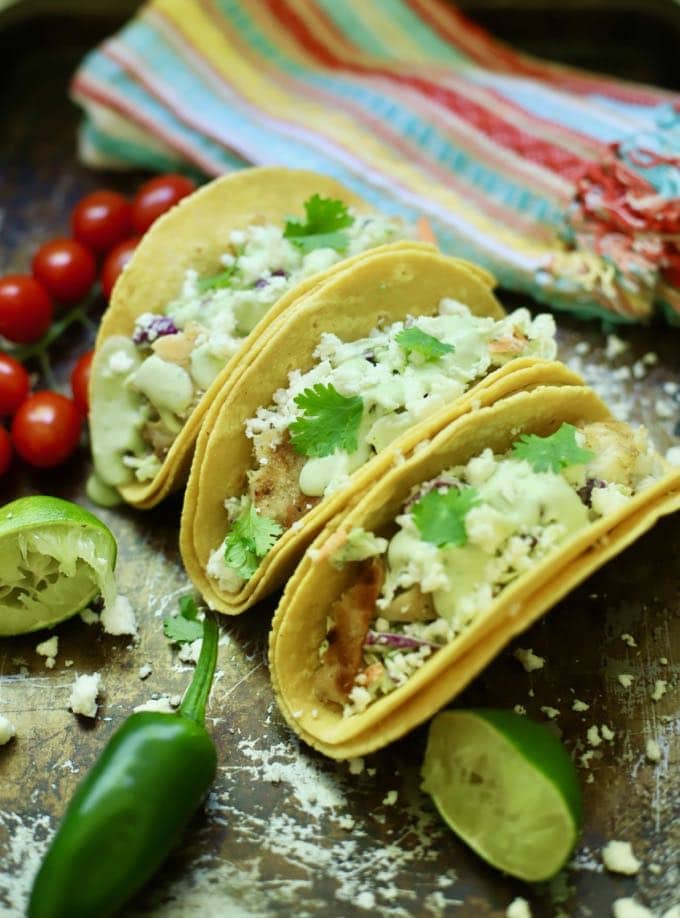 Tasty 7-Layer Quesadilla Wrap
If you like the Crunchwrap Supreme from a local fast-food chain, then you'll love this Tasty 7-Layer Quesadilla Wrap. While it's somewhat of a copycat, it's so much better. Tasty 7-Layer Quesadilla Wrap is not at all doughy, and you can taste the yummy ingredients!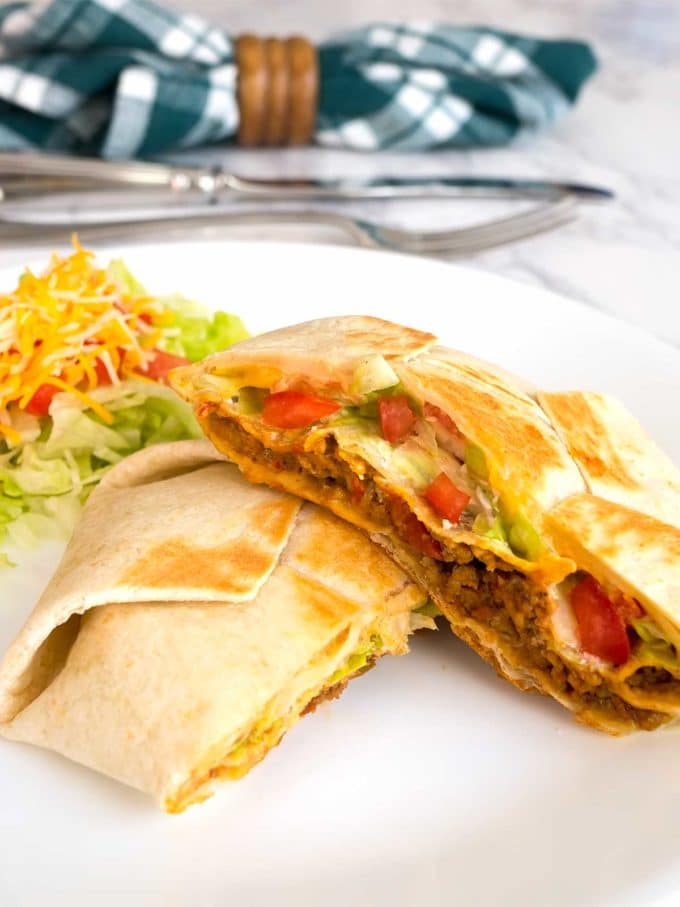 The Best Baked Bacon Ranch Jalapeno Poppers
Baked Bacon Ranch Jalapeño Poppers are jalapeño peppers sliced in half and loaded with a creamy, spicy ranch and cheese filling. These poppers are doubly special because they are also wrapped in bacon and baked until they have reached golden brown perfection!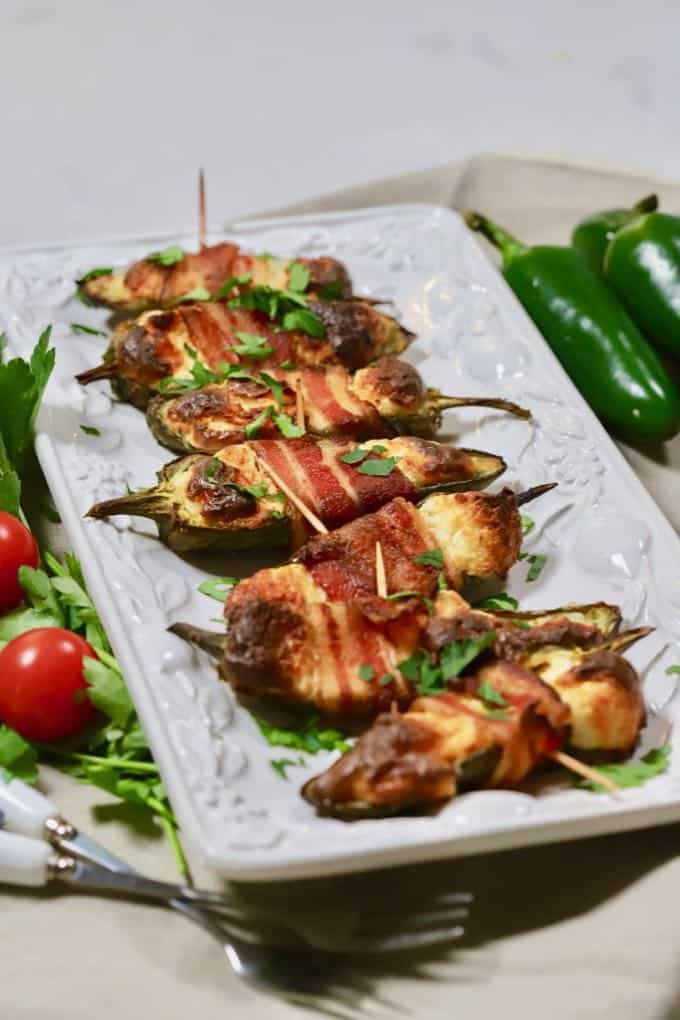 Mexican Rice
Today's treat is the side dish, Mexican Rice. It has the perfect blend of ingredients to make it a memorable addition to your Cinco de Mayo celebration.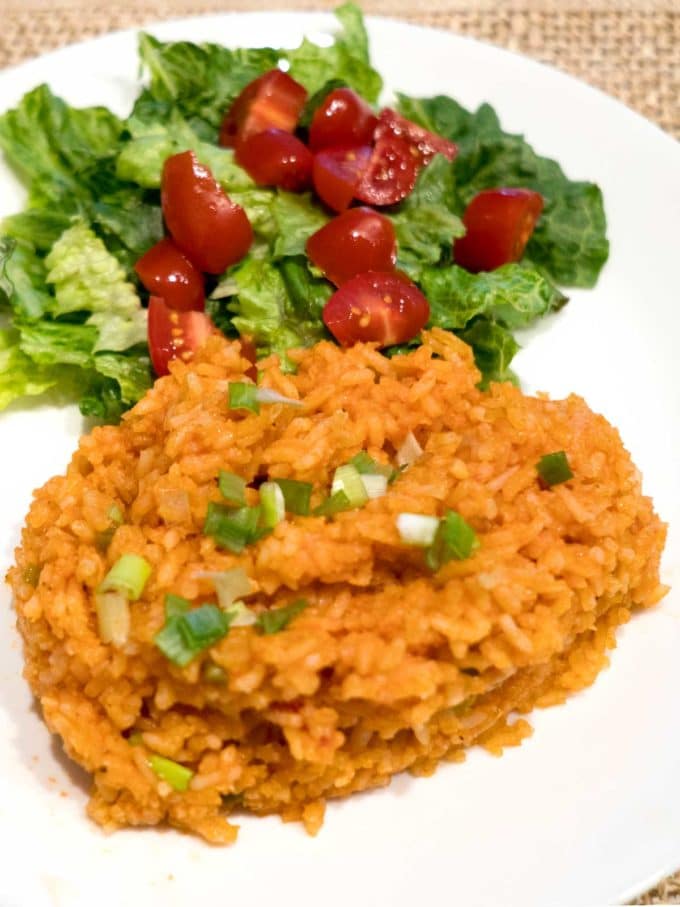 Salsa Verde Chicken Enchiladas
Slightly spicy, delicious make-ahead Salsa Verde Chicken Enchiladas will be the "star of the show" when served to your family and friends!
Mini Antojitos
Antojitos means "little cravings." It is typically sold as Mexican street food to be eaten at other than the main meal. If you serve Mini Antojitos as an appetizer, be prepared for them to literally fly off the plate. What's even better – they can be made ahead of time, frozen, and reheated.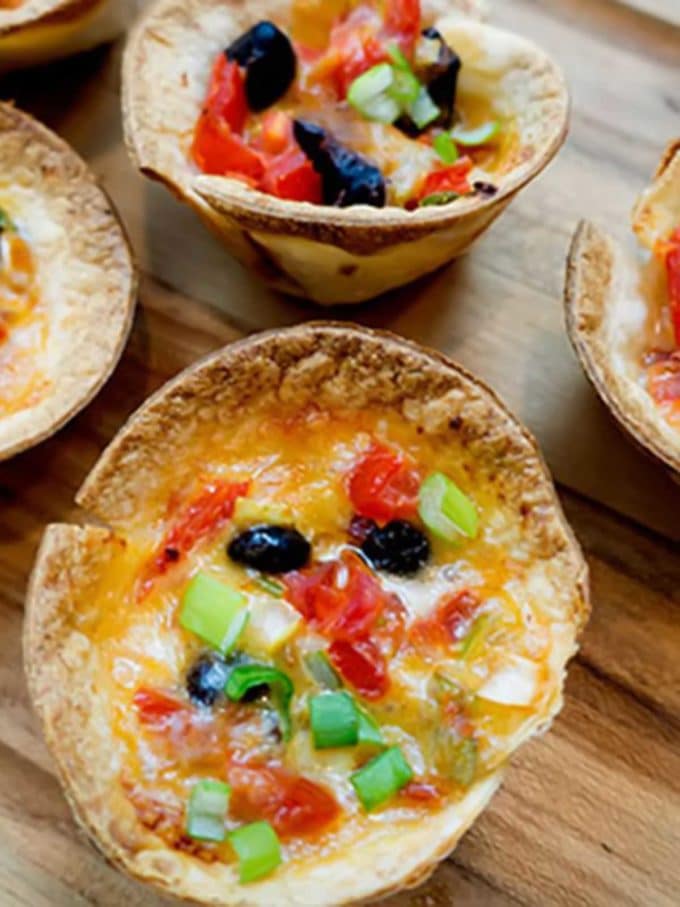 Fish Taco Bowls with Green Apple Guacamole
If you like grilled fish tacos, you will love my healthy, low-calorie, quick, and easy Grilled Fish Taco Bowl with Green Apple and Guacamole for lunch or dinner!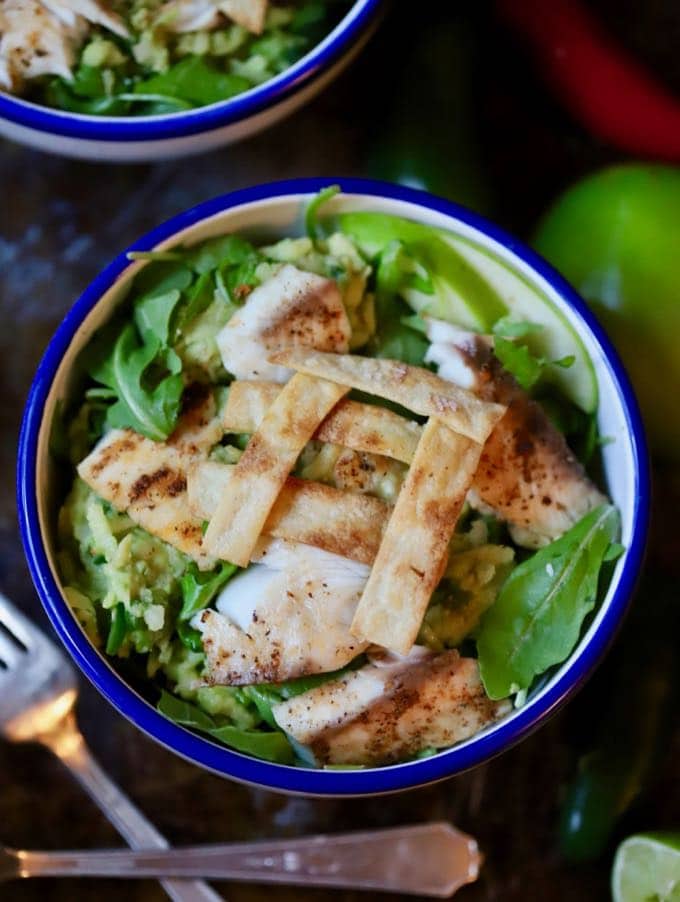 Frijoles Negros Rotos (a.k.a) Smashed Black Beans
Frijoles Negros Rotos are also known as Smashed Black Beans. They are not only delicious on their own but also outstanding in black bean dip and quesadillas. As a bonus, the Smashed Black Beans are super easy to make.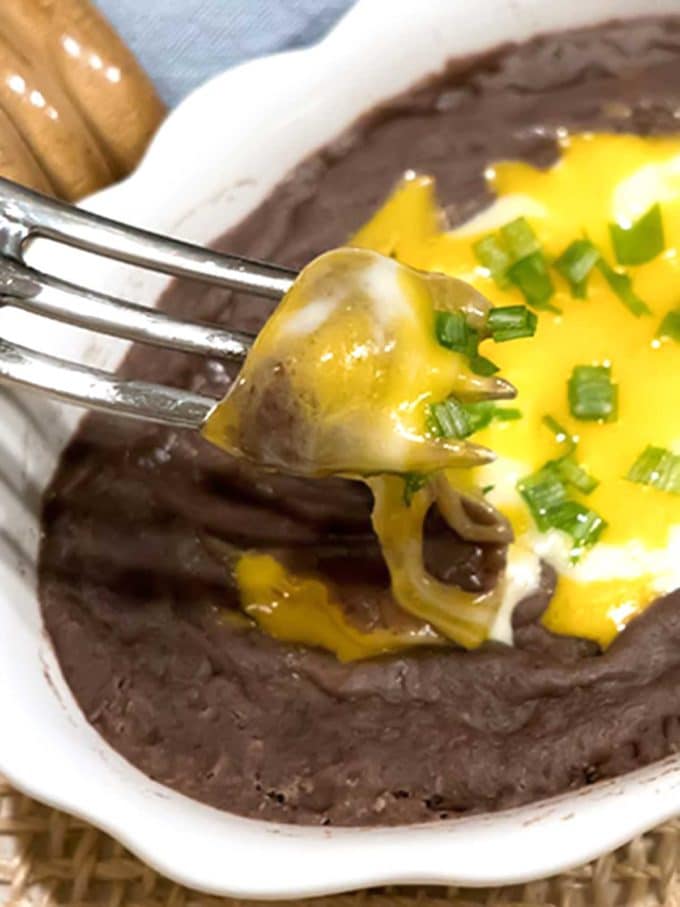 Shrimp and Bacon Quesadillas
Shrimp and Bacon Quesadillas are delicious and mouth-watering quesadillas full of delicious briny shrimp, smokey bacon, and melted cheese all wrapped up in a warm crunchy tortilla.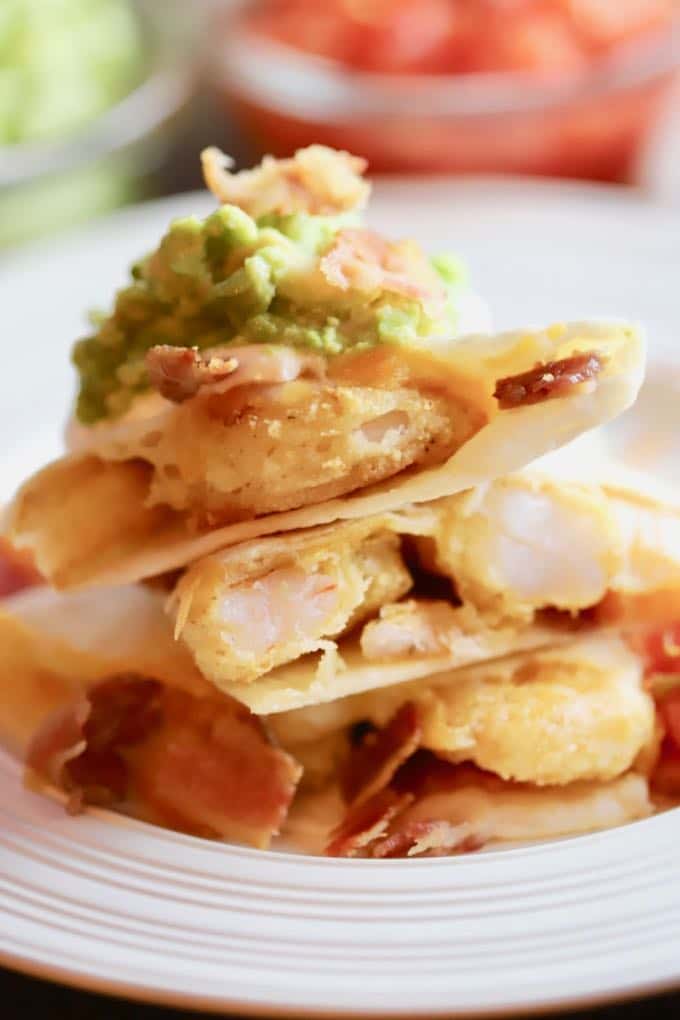 Cinco de Mayo Salsa
What better way to celebrate than with a quick and easy salsa that's certain to please? This salsa is delicious and can be used in numerous ways.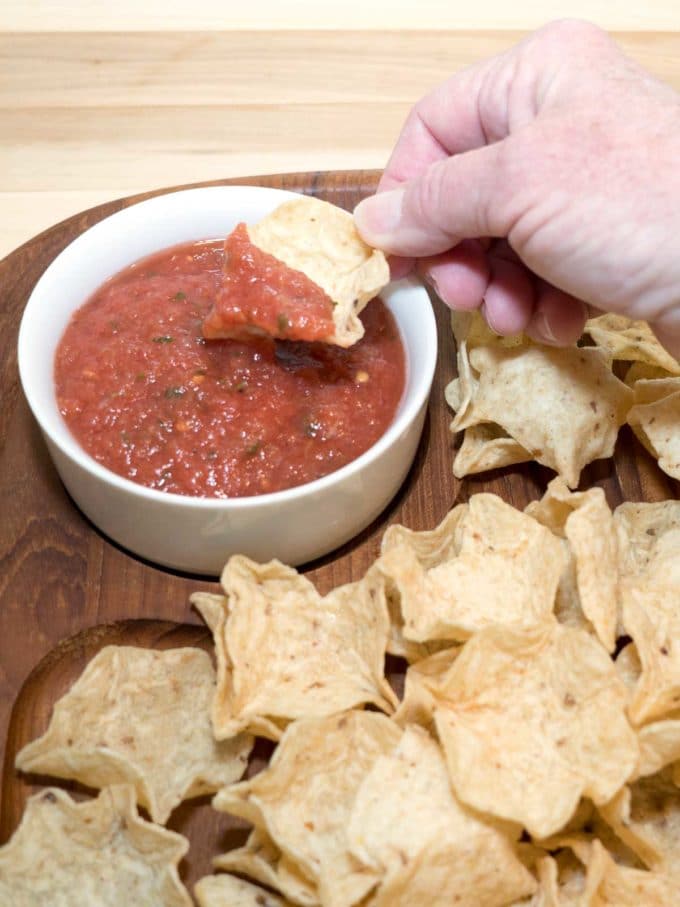 Slow Cooker Pulled Pork Tacos
Are you looking for an easy Pulled Pork Taco recipe? Would you like to know how to use your slow cooker to make delicious, juicy, and flavorful pulled pork that can be used in a multitude of recipes?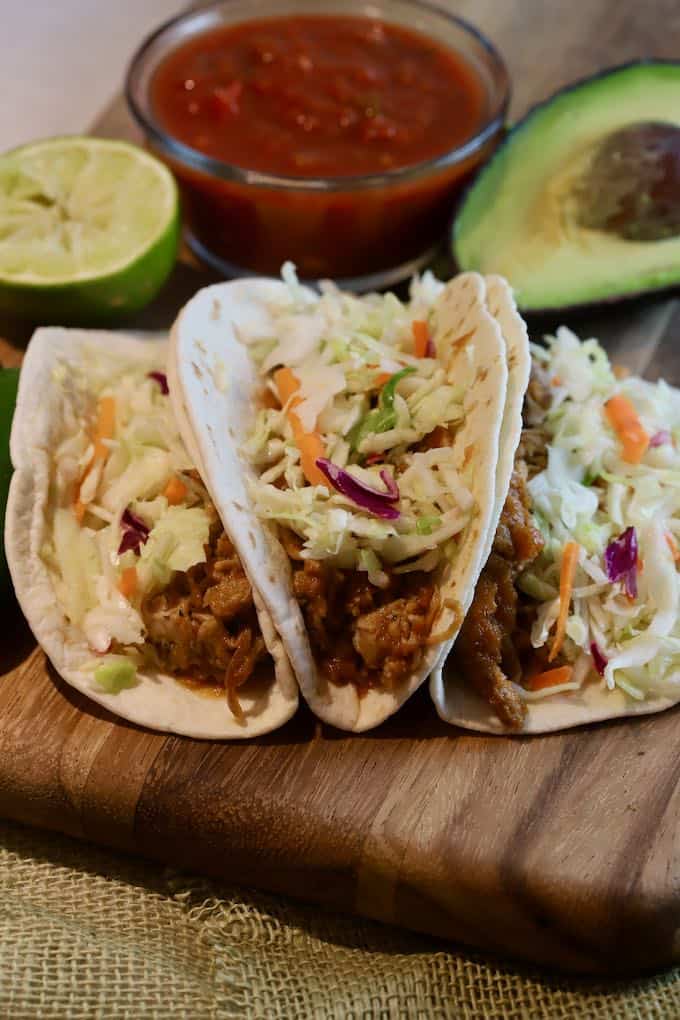 Chicken Enchiladas with Red Chili Sauce
If you're looking for a perfect dish to serve, look no further. Chicken Enchiladas with Red Chili Sauce is easy to make and delicious to eat!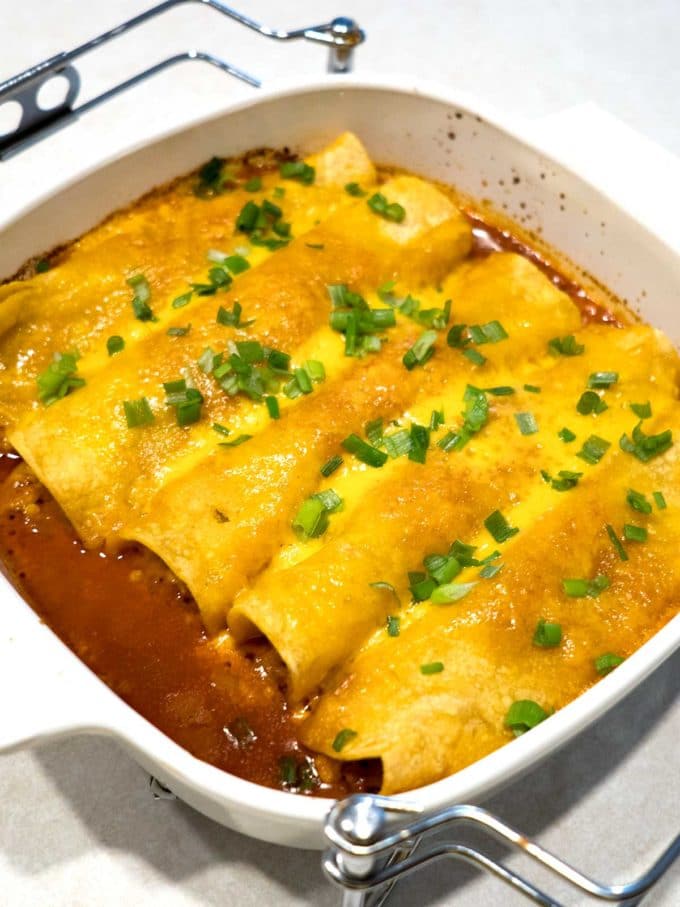 Crockpot Chicken Tortilla Soup Recipe
Comfort food at its finest, and an easy, hands-off dinner, Crockpot Chicken Tortilla Soup is full of vegetables and all things good for you. It's family-friendly, super simple to make, and super delicious.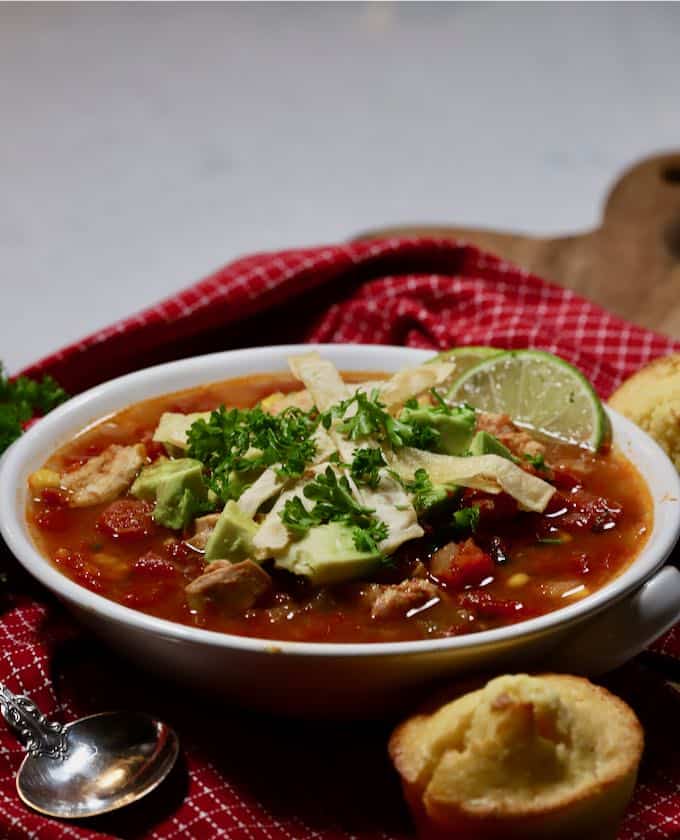 Southern Caviar Dip (Salsa)
AKA Best Ever Easy Southern Caviar Dip, but no matter what you call it or how you serve it, this easy-to-make, bursting-with-flavor, healthy dip/salad/salsa is perfect for your celebration or anytime you want to impress your family or friends!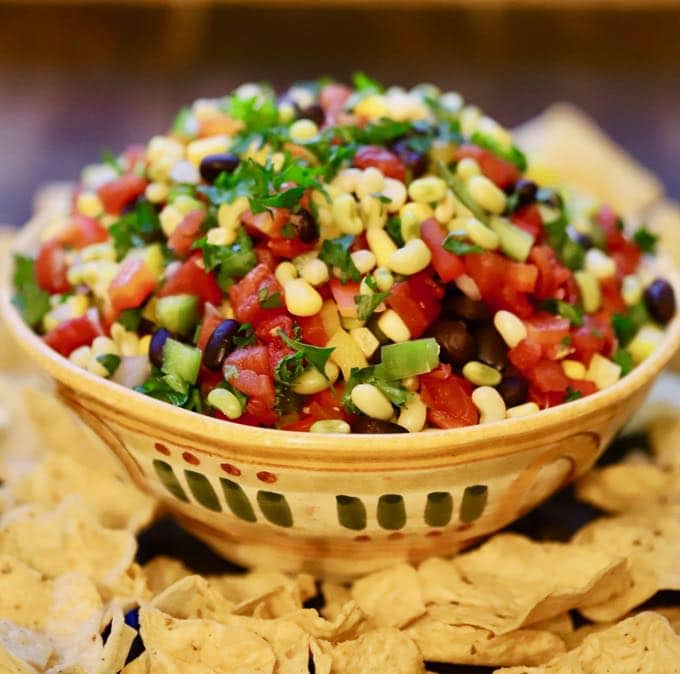 Instant Pot Smashed Black Beans
The combination of the Instant Pot and dried Black Beans are a match made in heaven! With the Instant Pot, you can cook the unsoaked dried beans in 30 minutes. Instant Pot Smashed Black Beans are creamy, spicy, and oh-so-easy to make. On top of that, they're delicious.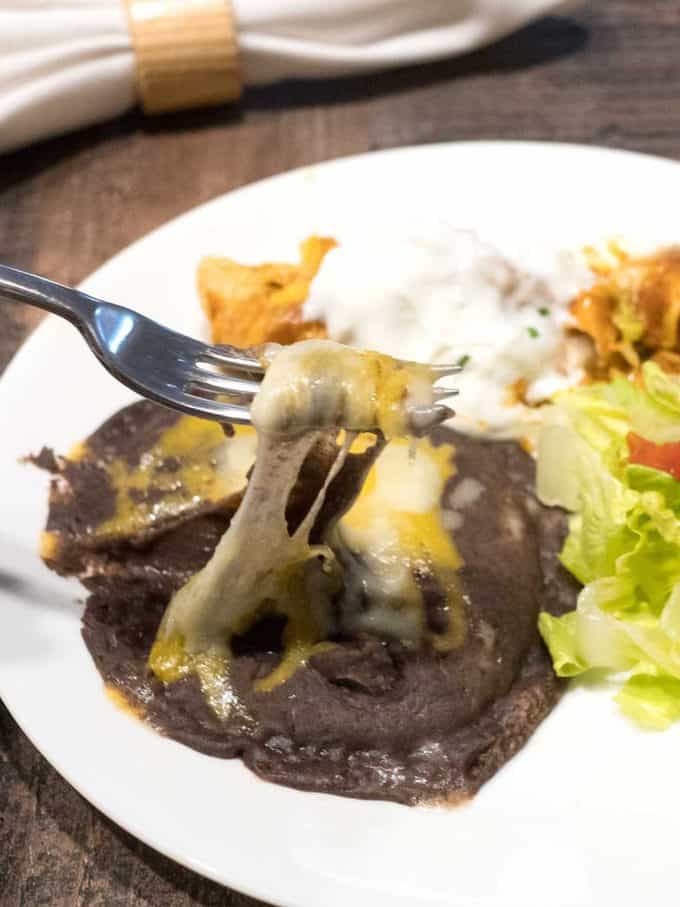 Honey Lime Turkey Enchiladas
This recipe, which is somewhat different from traditional enchiladas, features shredded turkey or chicken marinated in honey and lime juice. All of this deliciousness is then wrapped up in a tortilla along with some cheese.
Then, it's topped with an out-of-this-world salsa verde sauce, crema, which is Mexican-style cream, and yes, even more, cheese. Take my word for it; this dish is really, really good!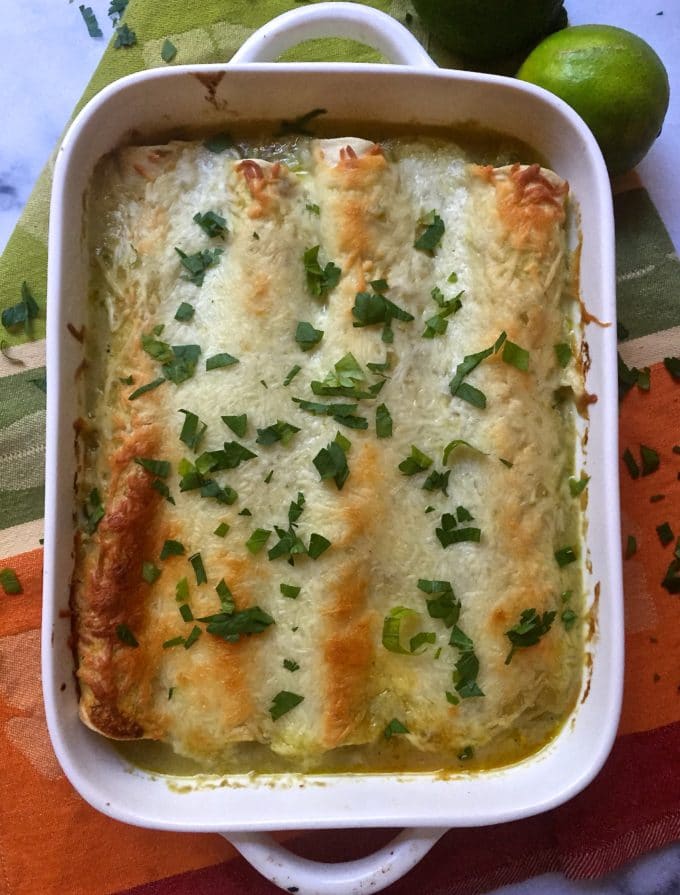 Easy Spicy Sausage Queso Dip
Ready in minutes and made with real cheese, Easy Spicy Sausage Queso Dip is a real crowd-pleaser. This dip thickens as it cools but doesn't become hard like other cheese-based dips. It's amazing with tortilla chips and spread on French bread or crackers.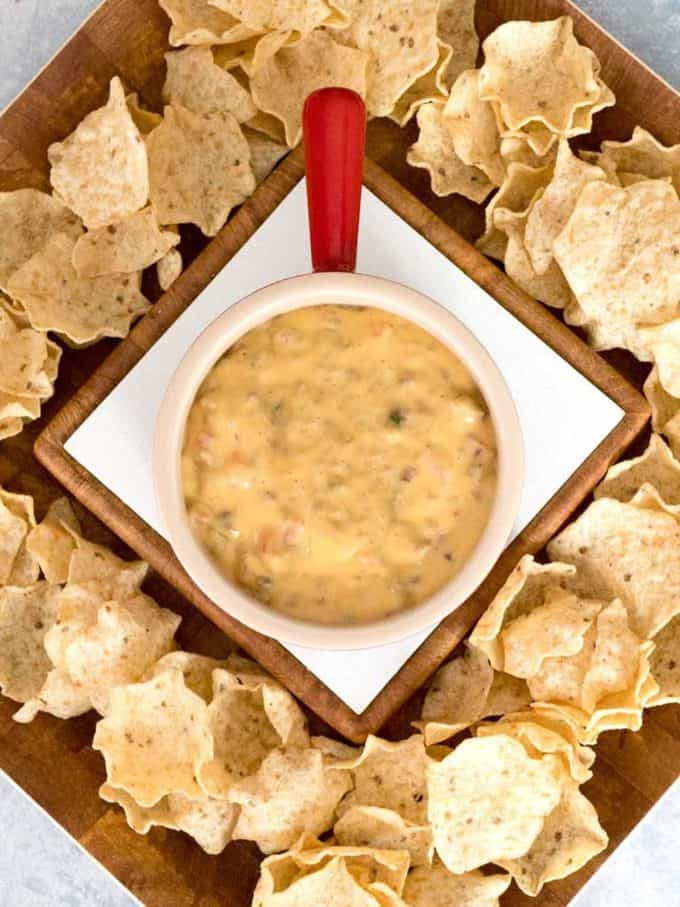 Taco Salad with Avocado-Lime Dressing
Have you ever wondered how to make a taco salad that is delicious and healthy? Are you looking for a quick, easy taco salad with a yummy dressing recipe that your family will love? Yes, on both counts. How about my Taco Salad with Avocado Lime Dressing?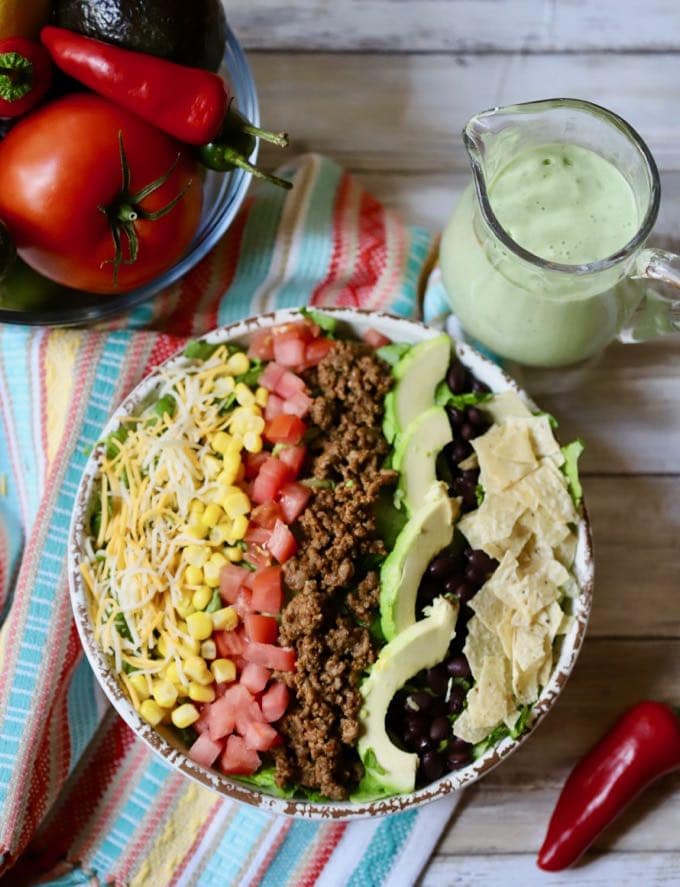 Crispy Fried Shrimp Tacos
Crispy Fried Shrimp Tacos topped with mango slaw are hand-held, flavor-packed bundles of deliciousness! This recipe is super quick and easy to make, and the tacos are full of fried shrimp, juicy mango, tomato, avocado, and shredded cabbage!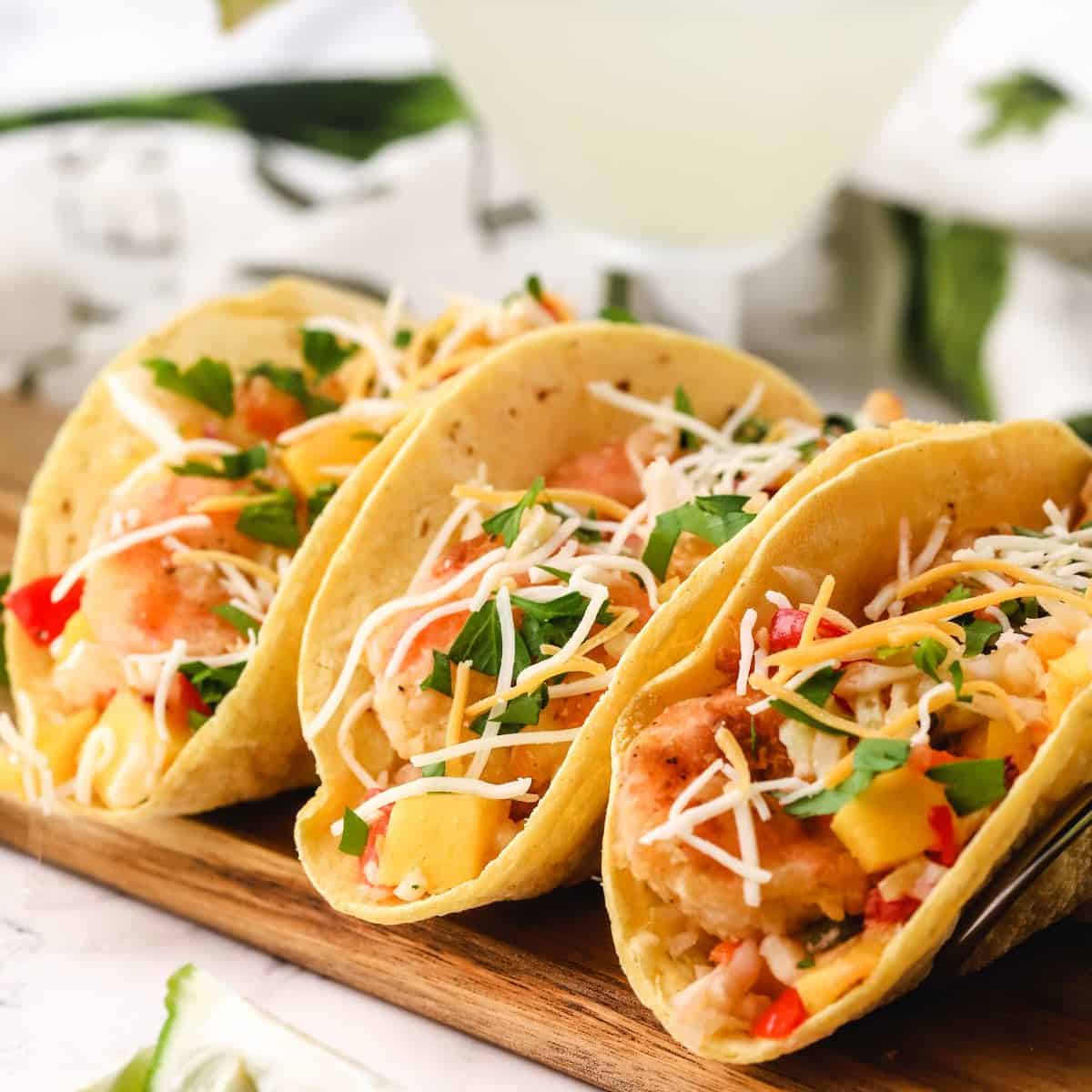 Have I convinced you that you have the makings of a spectacular Cinco de Mayo menu right here? These simple recipes and menu ideas are just the ticket to making your family and friends think you are a rock star in the kitchen and keeping your life stress-free!
Fun activities to celebrate Cinco de Mayo:
Cinco de Mayo is a popular holiday celebrated in America, particularly in areas with a significant Mexican-American population. Here are some fun things you can do to mark the occasion:
Have a Mexican-themed party: Invite your friends and family for a festive party. Decorate your house with traditional Mexican decorations, play Mexican music, and serve traditional Mexican food and drinks.
Attend a Cinco de Mayo festival: Many cities and towns hold Cinco de Mayo festivals with live music, dance performances, food vendors, and other entertainment. Check your local event listings to find one near you.
Learn about Mexican history and culture: Take some time to learn about the history and culture of Mexico. Watch a documentary or read a book about Mexican history, art, or literature.
Cook traditional Mexican dishes: Try your hand at cooking some traditional Mexican dishes, such as tacos, burritos, enchiladas, or guacamole. You can find many recipes online or in cookbooks.
Take a salsa or mariachi dance class: Celebrate Cinco de Mayo by learning traditional Mexican dances. Many dance studios offer salsa or mariachi dance classes.
Visit a Mexican restaurant: If you don't feel like cooking, treat yourself to a meal at a local Mexican restaurant. Many restaurants offer special Cinco de Mayo menus and drinks.
Have a piñata party: A piñata is a traditional Mexican decoration filled with candy and small toys. Hang a piñata from a tree or ceiling and take turns trying to break it open.
Remember to celebrate Cinco de Mayo responsibly and respect the culture and traditions of Mexico.
Frequently asked questions:
Why is Cinco de Mayo celebrated?
Cinco de Mayo is celebrated on the 5th of May each year. It is a Mexican holiday with cultural and historical significance that celebrates a military victory over France in 1862 at the Battle of Puebla.
What food is served in America on the 5th of May?
Common Mexican-inspired, Americanized versions of recipes such as tacos, enchiladas, burritos, and nachos are prevalent. Cocktails that feature tequila, including classic and frozen or margaritas, are also showcased. Many restaurants also feature special Cinco de Mayo menus on this day.
What dishes travel well and are suitable for Cinco de Mayo parties and potlucks?
Any of the make-ahead enchilada recipes will travel well. Also, salsa and pico de gallo are easy to transport and can be served at room temperature. I would stay away from tacos or nachos or anything served in a crispy shell.
More Cinco de Mayo recipes:
In the unlikely event you need even more recipe ideas, here is a link to all of my Cinco de Mayo, Mexican-inspired, Southwestern, and Tex-Mex recipes.
★★★★★ If you make any of these recipes, please leave a comment. I would love to know how you liked it!
Thank you for visiting Grits and Pinecones! I hope you will come back!