Ditch the green beer this year and try these Ten Irish-Inspired Recipes for St Patrick's Day! Whether you are looking for an authentic Irish recipe or just a fun Irish-inspired recipe these ten quick, easy and delicious recipes will make you wish it was St Patrick's Day all year long.
From traditional Irish Soda Bread to authentic Bangers and Mash with Onion Gravy and everything in between, we've got you covered!
1 Traditional Irish Potato Soup is as simple to make as it is delicious and nutritious! This creamy soup is perfect for a St. Patrick's Day meal or any meal for that matter.
2 Irish Boxty with Smoked Salmon, Boxty is a traditional Irish pancake. It is often made with a combination of mashed potatoes and raw grated potatoes mixed with flour, milk, and egg.
Boxty's origin dates back to 18th century Ireland where it was so popular that it inspired the following folk ditty: "Boxty on the griddle, boxty in the pan if you can't make boxty, you'll never get your man!"
3 Celebrate St. Patrick's Day with Traditional Irish Soda Bread. It's so simple to make; you won't need to rely on the luck of the Irish to pull it off!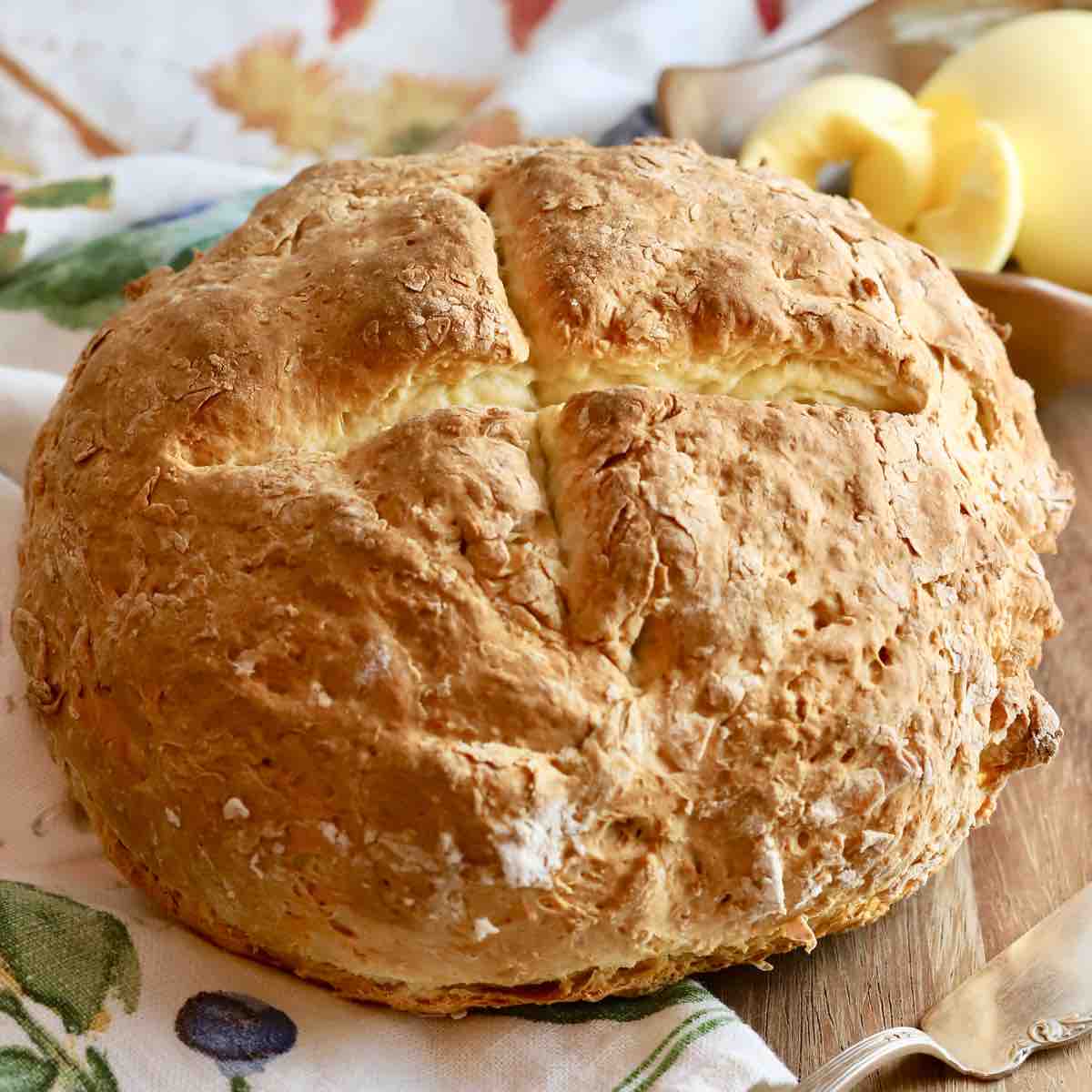 4 Slow Cooker Irish Guinness Beef Stew is comfort food at its best. It boasts tender chunks of beef with potatoes and carrots braised in a rich Guinness-infused gravy. Perfect for St. Patrick's Day!
5 Just in time for St. Patrick's Day, these yummy Corned Beef and Cabbage Egg Rolls with Avocado Lime Dressing are guaranteed to bring you the luck of the Irish!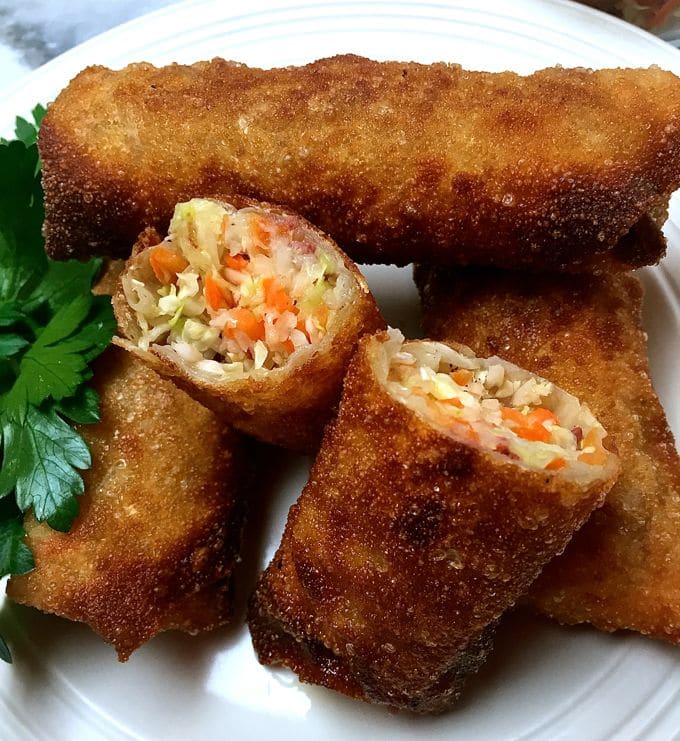 6 Dublin Coddle is a traditional Irish dish dating back to the 17th century. It consists of potatoes, onions, and sausage cooked together and garnished with bacon to create an amazing dish.
7 Shrimp with Green Sauce – Forget green beer this year for St. Patrick's Day and try this healthy and delicious recipe for Shrimp with Green Sauce.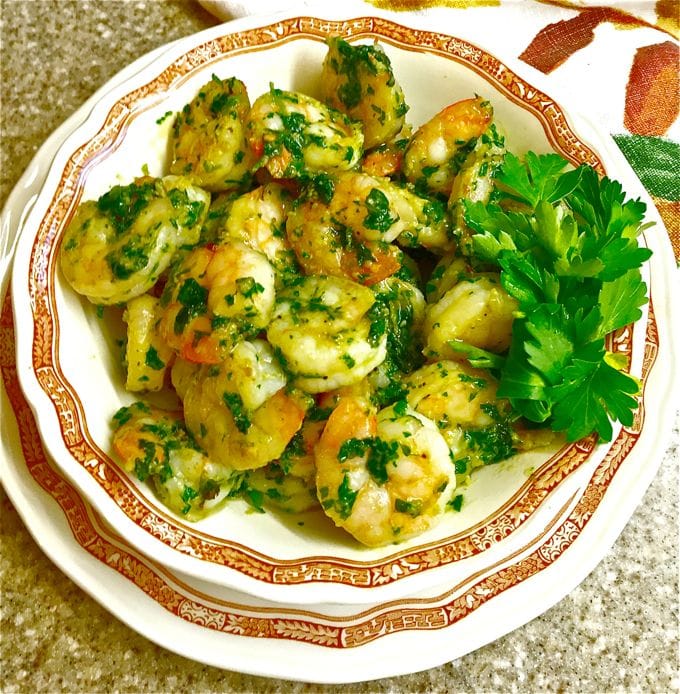 8 Bangers and Mash with Onion Gravy is a traditional Irish pub fare and is perfect for St. Patrick's Day.
Bangers are sausages so named after World War I when sausages tended to have a high water content to compensate for meat shortages. Because of the high water content, the sausages would tend to pop or "bang" when exposed to high heat. Today's sausages typically don't have this characteristic "bang," but are still referred to as bangers. Mash is mashed potatoes!
9 Irish Colcannon, the Irish are famous for their potato dishes, and Colcannon is no exception.
It's traditionally made with mashed potatoes, cabbage (or kale), onions, and butter. As a special treat for St. Patrick's Day, I added some crispy bacon. Colcannon is one of those dishes that is way more delicious than one would expect it to be. The cabbage and onions are subtle but add a great texture and flavor.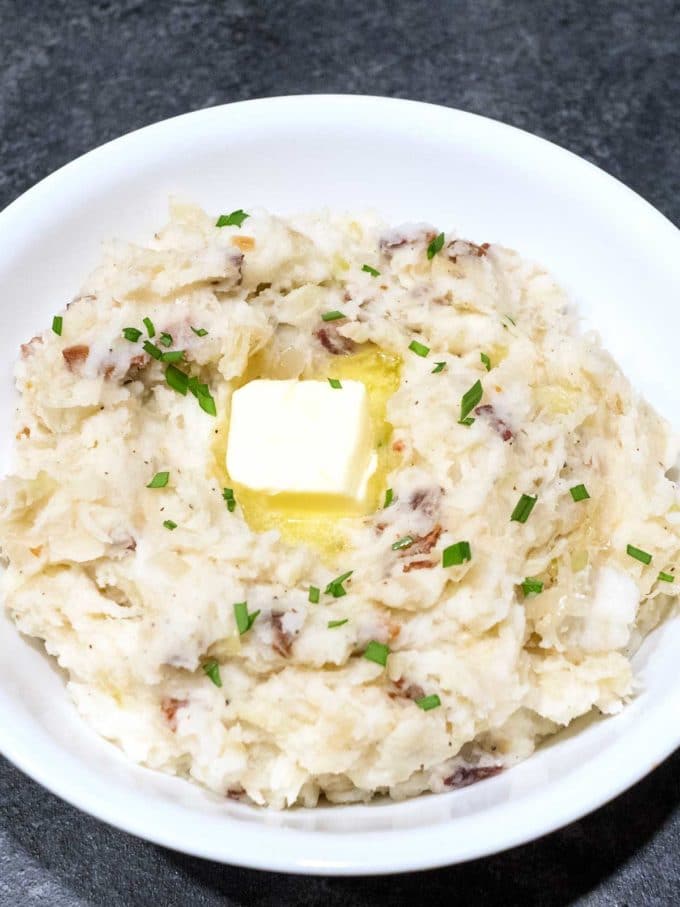 10 Make-Ahead Shepherd's Pie – Shepherd's Pie is a traditional staple of Irish cooking. It's easy to make, and incredibly tasty. Shepherd's Pie can be made ahead and frozen for an anytime meal.
Well, did you find the perfect dish for your St. Patrick's Day celebration? Leave me a comment and let me know which dish is your favorite? Also, please follow me on Pinterest, Facebook, and Instagram. And finally, to be the first to receive notifications of new posts by email, enter your email address in the Subscribe box. Thank you so much for visiting Grits and Pinecones!