Today I'm sharing 20 Super Easy 4th of July Food Ideas for your 4th of July party or cookout! You will find recipes for kids and adults. And everything from cocktails to appetizers, and main dishes to sides. Plus, of course, patriotic red, white, and blue desserts!
Whether you are looking for easy no-bake desserts or healthy recipes for a backyard BBQ. Or if you are feeding kids or a crowd, there is something for everyone! These are some of my favorite summer recipes that I prepare when we have company. I hope you love them as much as we do!
4th of July Food Ideas – Appetizers:
No matter whether you call it Southern Caviar, Texas Caviar, or Hillbilly Caviar. This easy to make, bursting with flavor, healthy dip/salad/salsa is perfect for tailgating, a game-day party, 4th of July picnics, holiday parties. It's what you need to serve anytime you want to impress your family or friends!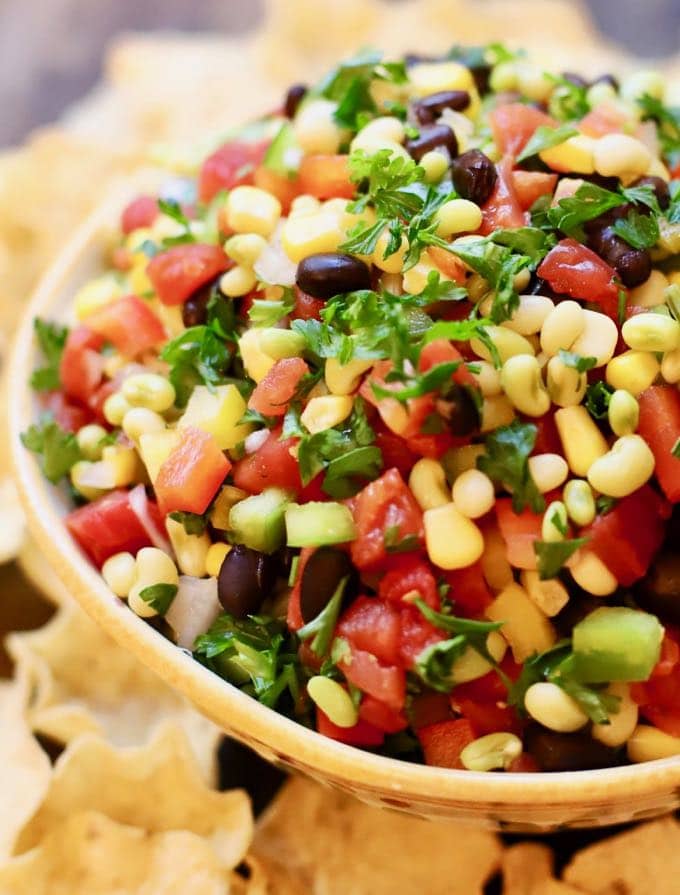 Brown Sugar Glazed Bacon Wrapped Shrimp is the ultimate appetizer. It can also be served as an amazing entree! Perfect for a crowd for a game-day or 4th of July party or just a cozy evening for two!
All it will take is one taste of this sweet and savory Peach Salsa and you will be enamored too! This quick and easy, healthy peach salsa recipe calls for fresh, luscious sweet peaches and crisp and zesty jalapeños. Add some chips and you have the perfect 4th of July appetizer.
4th of July Food Ideas – Cocktails and Beverages:
Summer Rosé Sangria will quickly become a must-have for your 4th of July party. It's also a fantastic choice for enjoying happy hour on the porch on one of our warm summer evenings.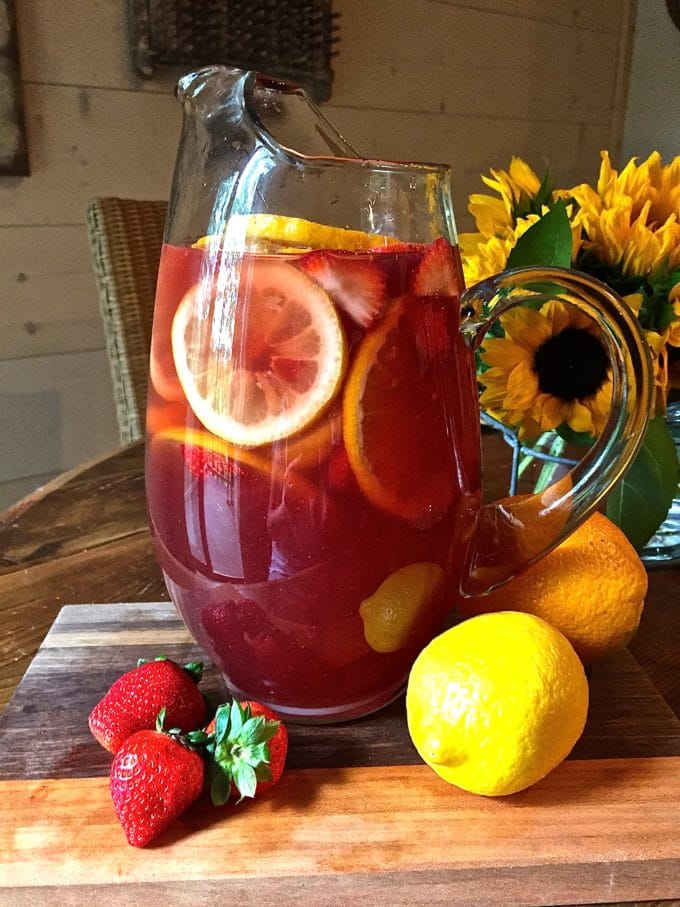 Margaritas are synonymous with Mexican food and, of course, Cinco de Mayo. And, they also make a cold and refreshing drink for the 4th of July! Jack's Ultimate Frozen Margaritas are a luscious frozen cocktail that are so delicious after your first sip, you will want to shout olé!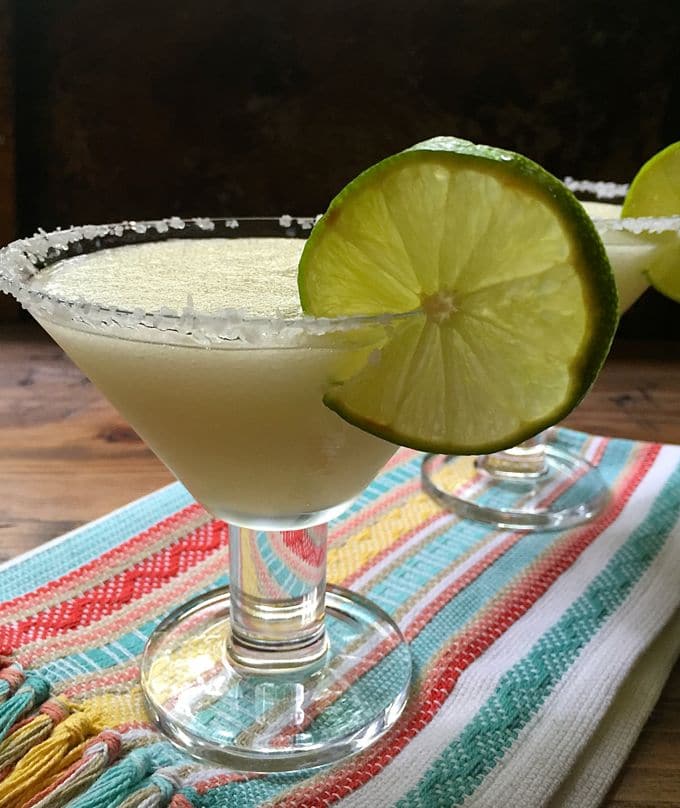 4th of July Food Ideas – Main Dishes:
Nothing brings out the flavor of chicken like grilling. And, this recipe for The Best and Easiest Grilled Chicken is finger-licking good!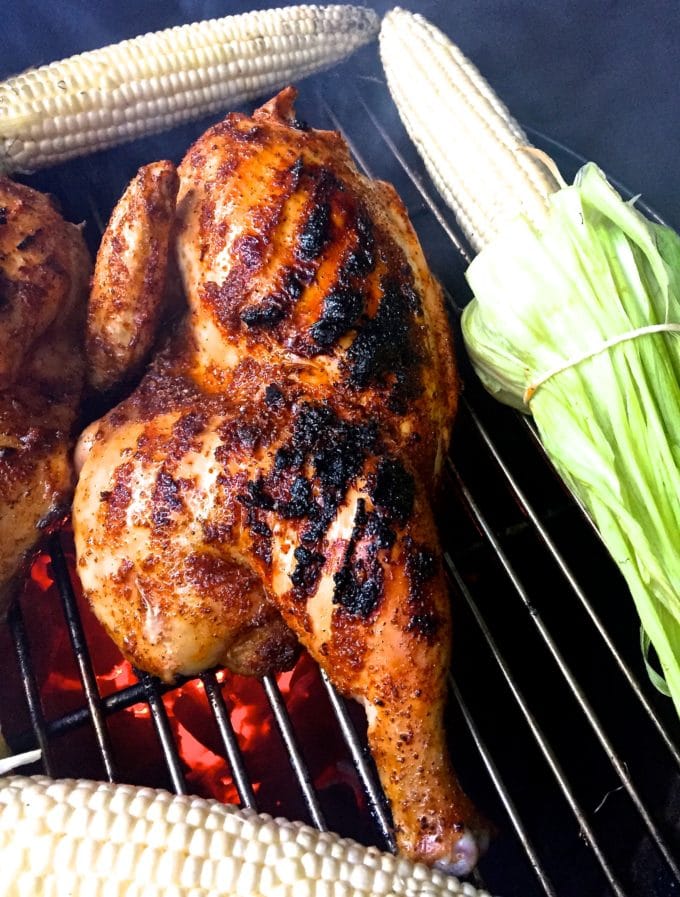 Just in time for grilling season, Easy Grilled Pork Chops and Marinade is perfect for your next barbecue. A flavorful, simple pork chop marinade made with soy sauce, fresh garlic, vegetable oil, and lemon-pepper seasoning makes all the difference. And, it does wonders to keep your grilled pork chops both tender and juicy.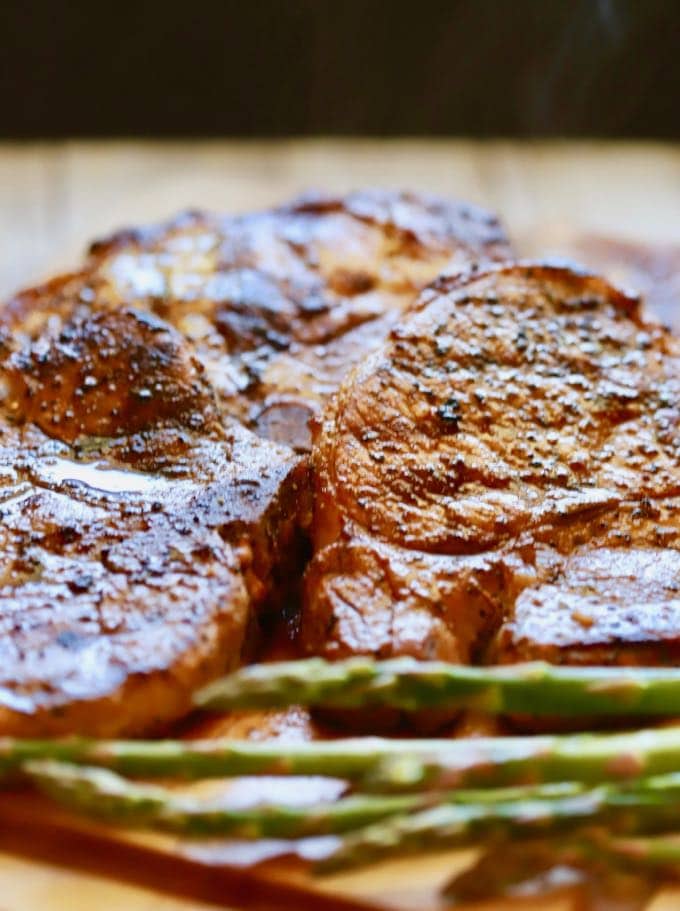 Grilled Beer Can Chicken is a fun and different way to achieve perfect grilled chicken that will have your friends and family thinking you are a prize-winning BBQ Pit Master!
If you love baby back ribs but don't love standing outside in the heat for several hours cooking them or don't have a grill, this easy recipe for the Best Oven-Baked Baby Back Ribs is for you! These baked baby back ribs are mouthwateringly juicy, fall off the bone tender and when slathered with tangy barbecue sauce, just plain finger-lickin' good!
4th of July Food Ideas – Sides
4th of July or summer picnics wouldn't be the same without a tasty helping of potato salad, and this is the best recipe for classic Southern Potato Salad! Just like Grandma used to make, this easy to make, old-fashioned potato salad recipe is creamy, tangy deliciousness, and is loaded with crunchy dill pickles, spicy mustard, and must-have hard-boiled eggs!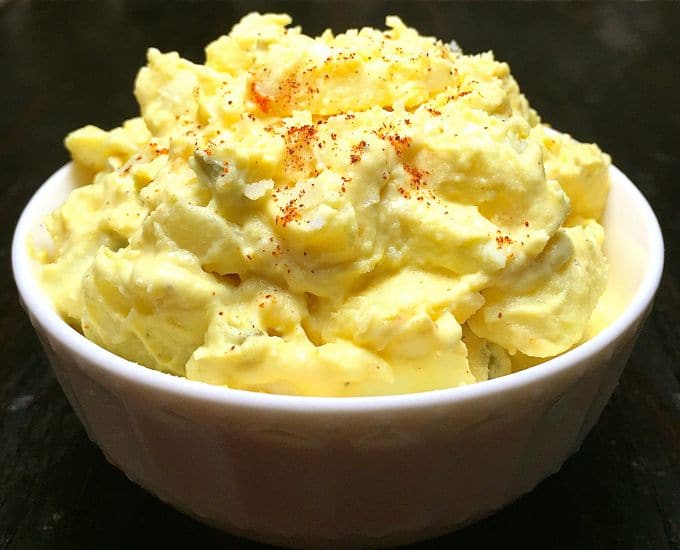 Southern Broccoli Salad is a summer dish that is often served at barbecues and neighborhood picnics and is perfect for your 4th of July celebration. This fresh, colorful, crunchy, make-ahead, veggie-filled filled salad goes perfectly with just about any main course you might be serving.
Potato Broccoli Salad with Vinaigrette is a lighter, delicious, and healthy change from classic or traditional potato salad. The addition of broccoli and cherry tomatoes ramps up the nutrition value, and the use of a tasty vinaigrette instead of mayonnaise and eggs reduces the calorie count.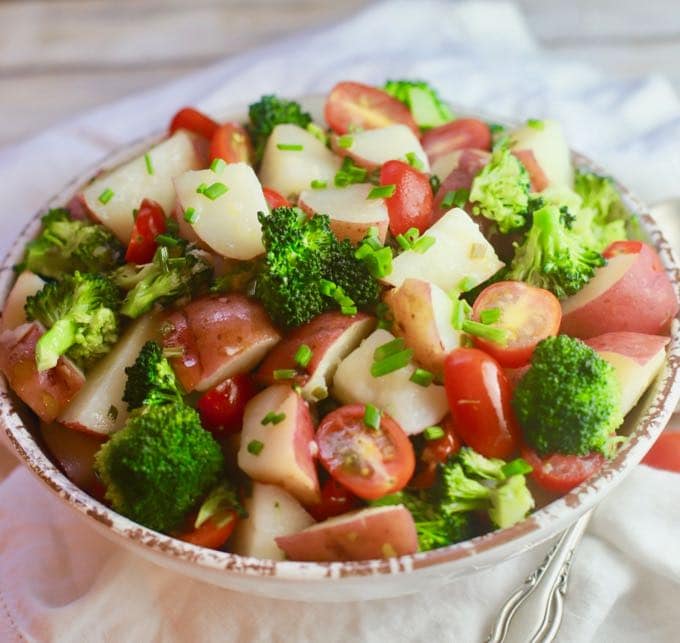 Summer Garden Pasta Salad is a delicious, healthy, veggie-filled salad that is loaded with summer squash, zucchini, carrots, scallions, edamame, broccoli, and cherry tomatoes!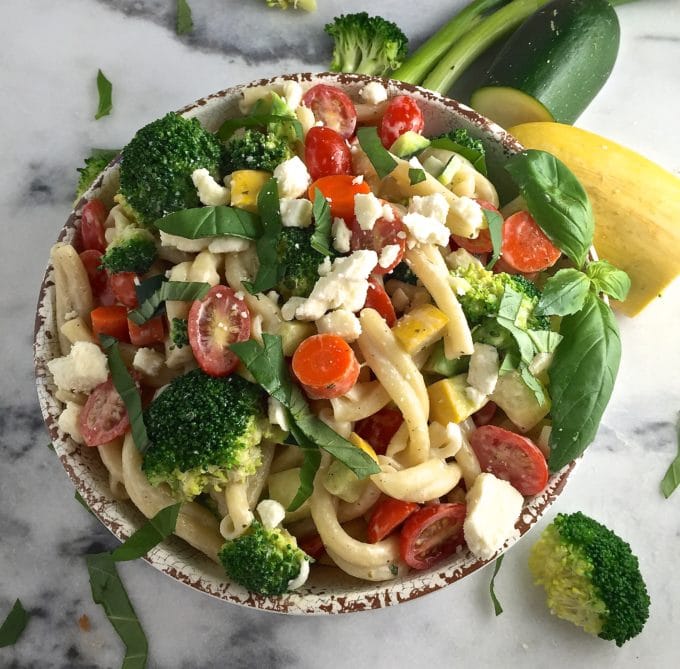 Easy Southern Corn Salad is a delicious staple in the South, especially in the spring and summer when fresh corn is readily available at the farmer's markets. It's perfect for your 4th of July bash!
This delicious and healthy Corn, Tomato, and Avocado Salad is the very essence of summer eating! You know those days when the temperature is soaring, and all you want is something light, cool, and refreshing to eat.
4th of July Desserts:
Happy Birthday, America! The 4th of July is right around the corner and how better to celebrate than serving this easy and delicious, make-ahead, Red, White, and Blue No-Bake Icebox Cake filled with delightfully juicy blueberries and fresh sweet strawberries!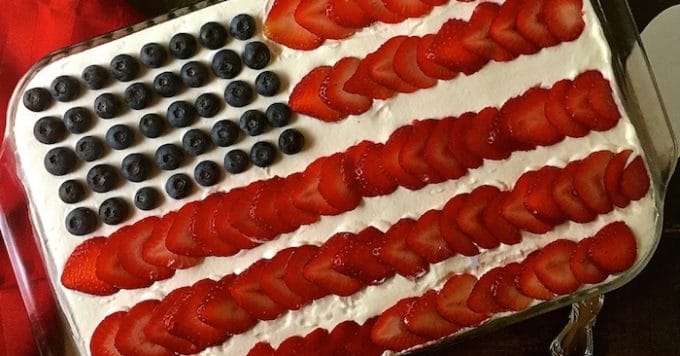 End your 4th of July bash on a sweet note with my cool, refreshing and patriotic Red, White, and Blue Ice Cream Pie with a Biscoff cookie crust dessert.
Bring on the sparklers and fireworks and celebrate the 4th of July with this cold, refreshing, and healthy Red, White, and Blue Summer Fruit Salad! Bonus: you can serve it as a salad or healthy dessert!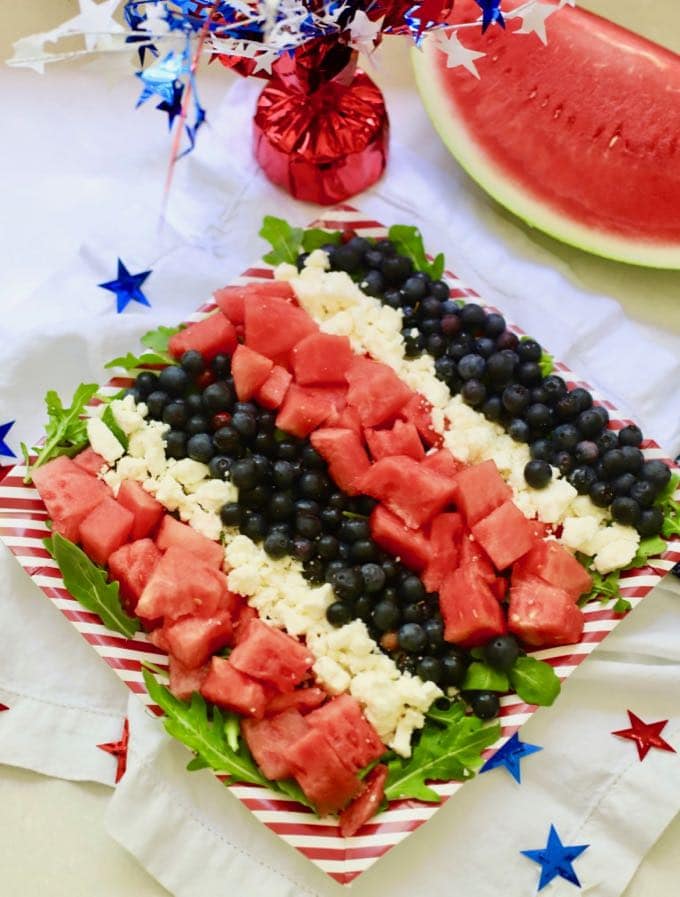 Hopefully, I have given you lots of good ideas and recipes for a fun-filled 4th of July cookout or BBQ. My hope for you is that you enjoy the day with your family or friends and have a safe and relaxing holiday!
If you try any of these recipes, please rate them and leave me a comment to let me know which you like the best! I love hearing from you!