Christmas is all about spending time with those you love, and what better way to spend time together than sharing a fabulous meal on Christmas morning! This collection of 25 Best Christmas Breakfast & Brunch Recipes is the best of the best and includes hearty make-ahead casseroles, luscious sweet rolls, some healthy options, and everything in between.
There is something for everyone, even adorable Christmas tree waffles for the kids. So kick back and spend a few minutes browsing to pick your favorites!
Easy Eggs Benedict Breakfast Casserole with Blender Hollandaise Sauce is the answer to your make-ahead Christmas breakfast or brunch dreams! A family favorite, this creamy and decadent breakfast casserole recipe only takes minutes to prepare and boasts a short list of ingredients.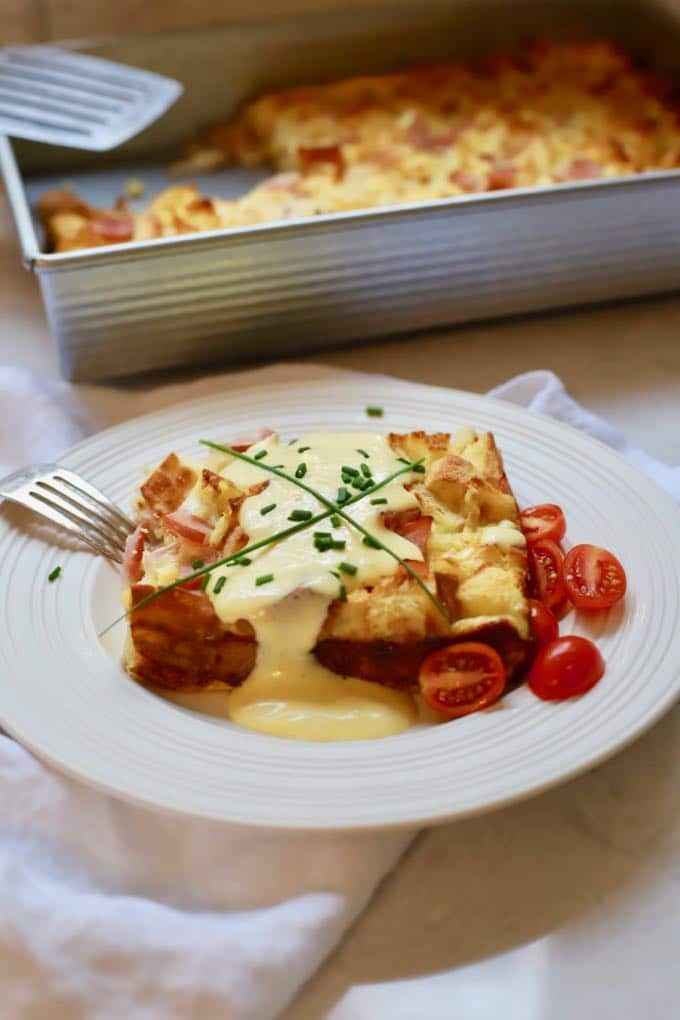 If you're not familiar with stratas, they're a layered dish of bread, cheese, and meat or vegetables over which a mixture of eggs and milk is poured. It's then refrigerated for several hours or overnight so that the bread can soak up the egg and milk mixture. After sitting a spell, it's baked. This makes it the perfect make-ahead dish for your Christmas breakfast or brunch!
It isn't necessary to be a cowboy to make this breakfast entrée. In fact, it doesn't even have to be Christmas. The fact is, anyone can enjoy this Cowboy Christmas Breakfast Casserole Recipe on any day.
The holidays are here! I love to cook and bake things that are representative of the season, and these Peppermint White Chocolate Sweet Rolls are a perfect treat for your holiday breakfast or brunch!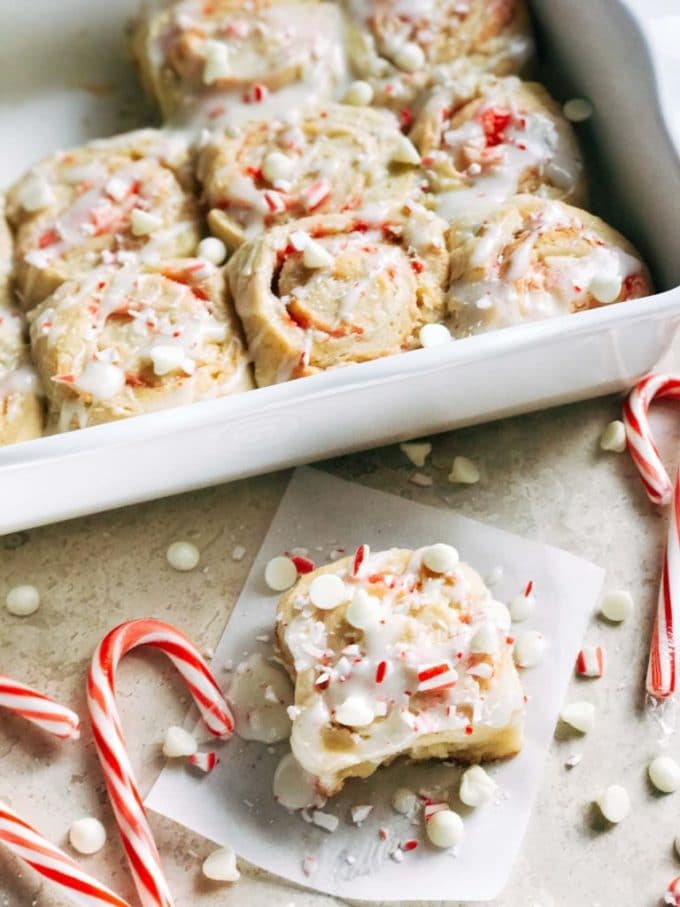 The name Caramel French Toast says it all. Perfect for a Christmas breakfast or brunch, this delicious, make-ahead wonder, easy Oven-Baked Caramel French Toast Casserole, is filled with crusty french bread soaked in sweet, creamy caramel and then baked in a decadent and creamy custard sauce.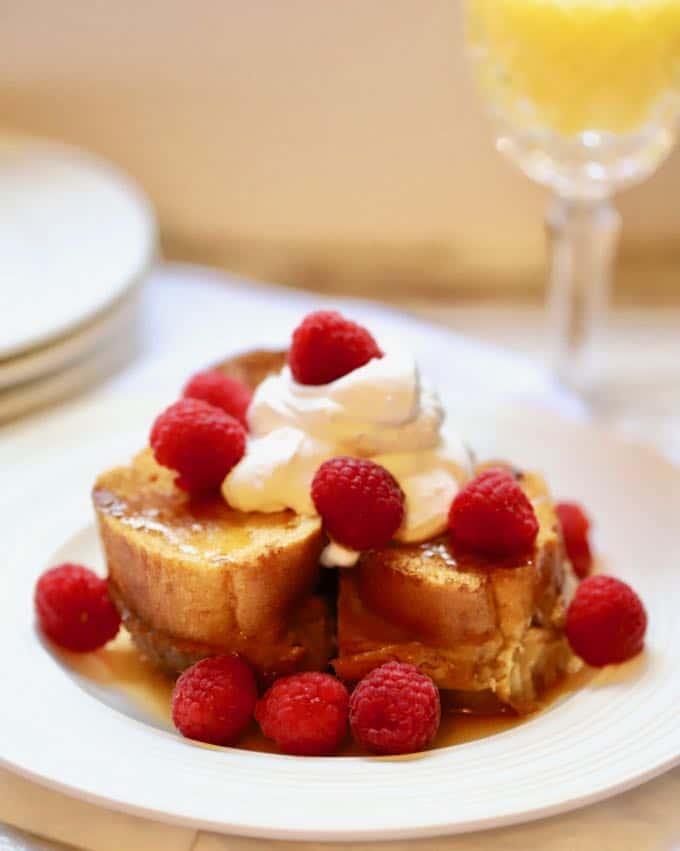 Unlike many biscuit-variety pull-apart bread, this recipe is made with frozen rolls. The best part is that it can be made ahead the night before in five minutes and left to rise in a cold oven. (no joke – five minutes.) Waking up Christmas morning and seeing those little dough balls popping up out of the pan with all the cinnamon sugary goodness = happiness.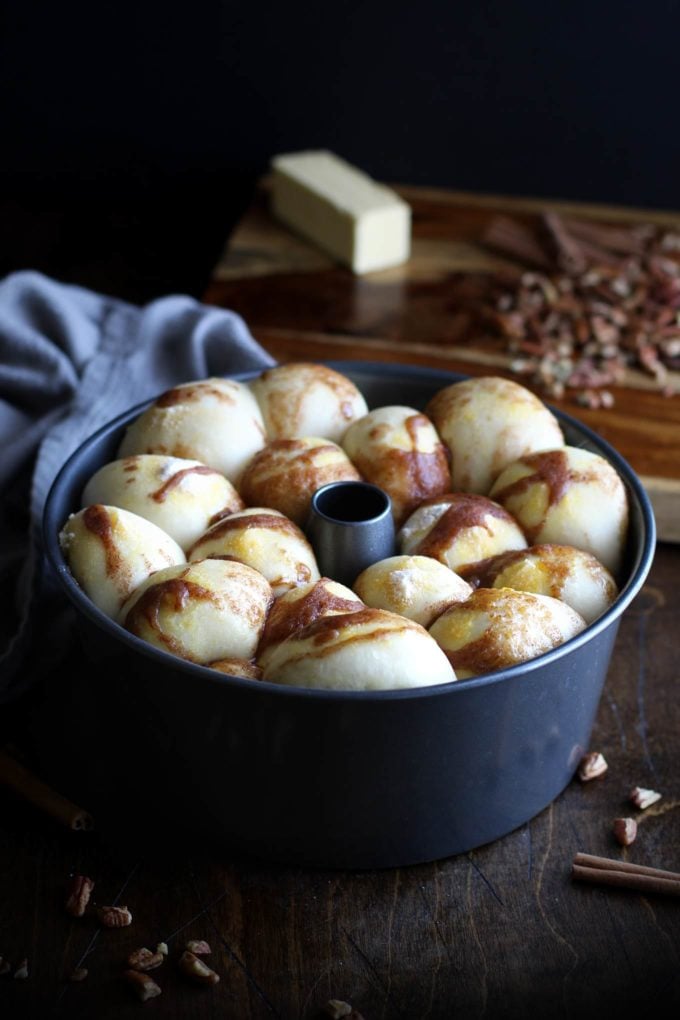 There is simply nothing better than waking up to the smell of eggs and bacon cooking. I love waking up a few minutes early on Christmas to prep this dish, so when the rest of the family makes it downstairs, this pie is cooked with melted cheese and still soft eggs. This Slab Breakfast Pie is easy to throw together thanks to store-bought puff pastry!
Sausage egg breakfast casserole, a hearty and satisfying dish that can be prepared the night before and refrigerated. Just pop in the oven Christmas morning, and a heavenly golden casserole will be cooking while you enjoy your cup of tea or coffee.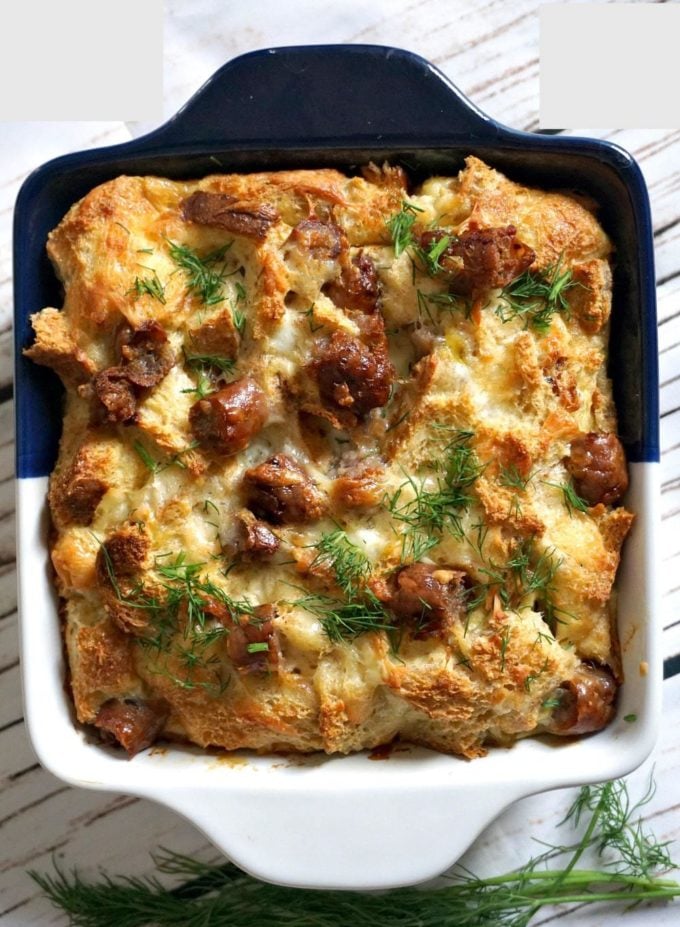 Sausage cheese bread is an excellent choice for a fabulous make-ahead Christmas morning breakfast or brunch. Also, this versatile, tasty, and easy-to-make bread is delicious served as an appetizer with marinara sauce or even as a light entrée with a salad.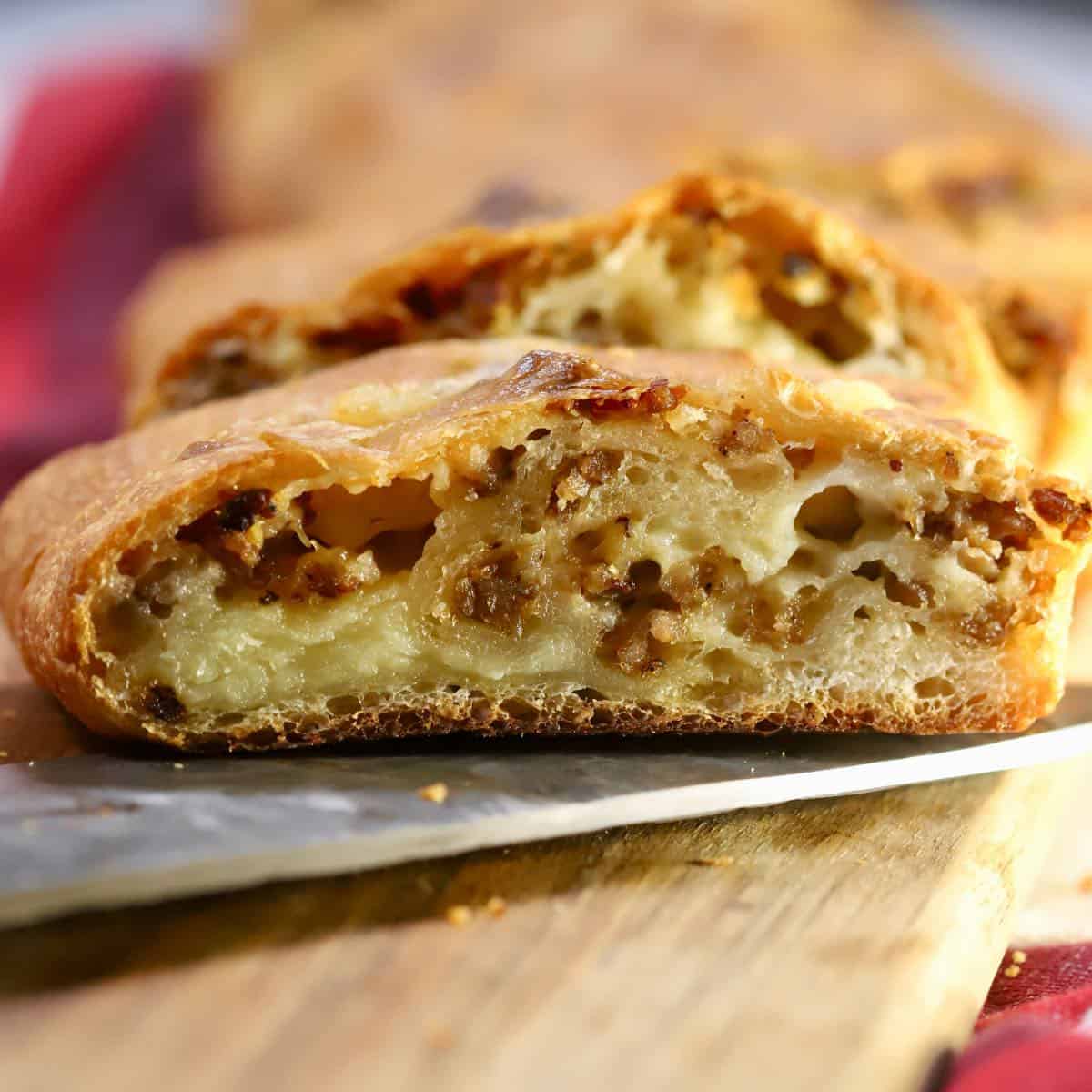 This Hash Brown Egg Casserole is full of ham, veggies, and cheese. All baked to perfection. The best breakfast option for a fabulous Christmas morning breakfast!

This delicious Overnight French Toast Casserole is stuffed with maple peanut butter and berries. Perfect for Christmas brunch, breakfast, or even dessert. Yum!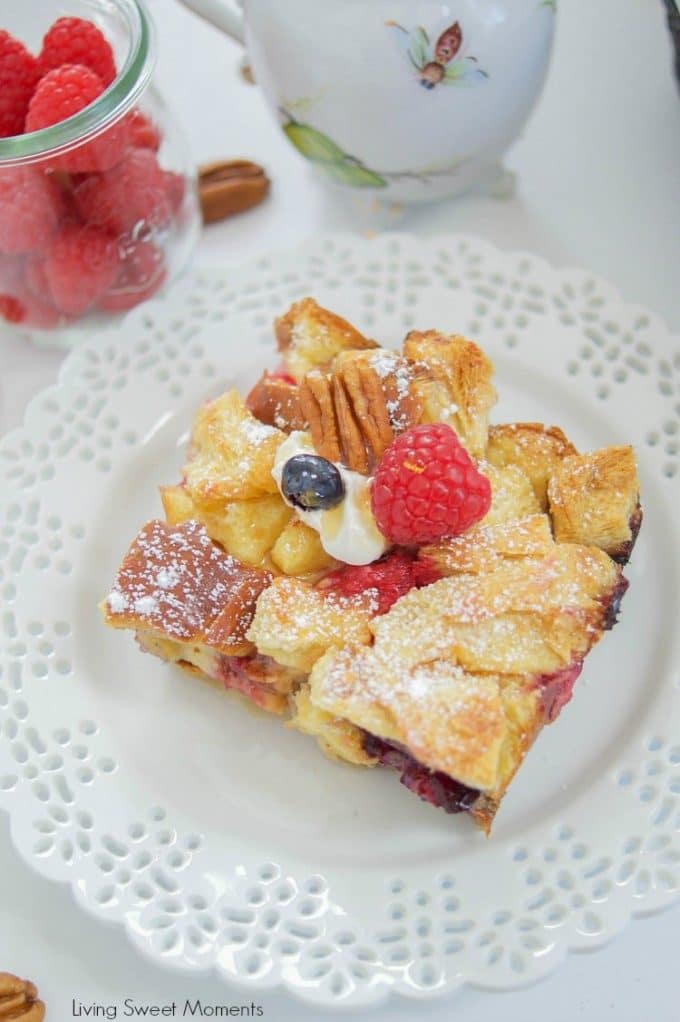 Sunrise Mimosa is a refreshing and simple twist on a classic cocktail, making it the perfect drink for a Christmas breakfast or brunch!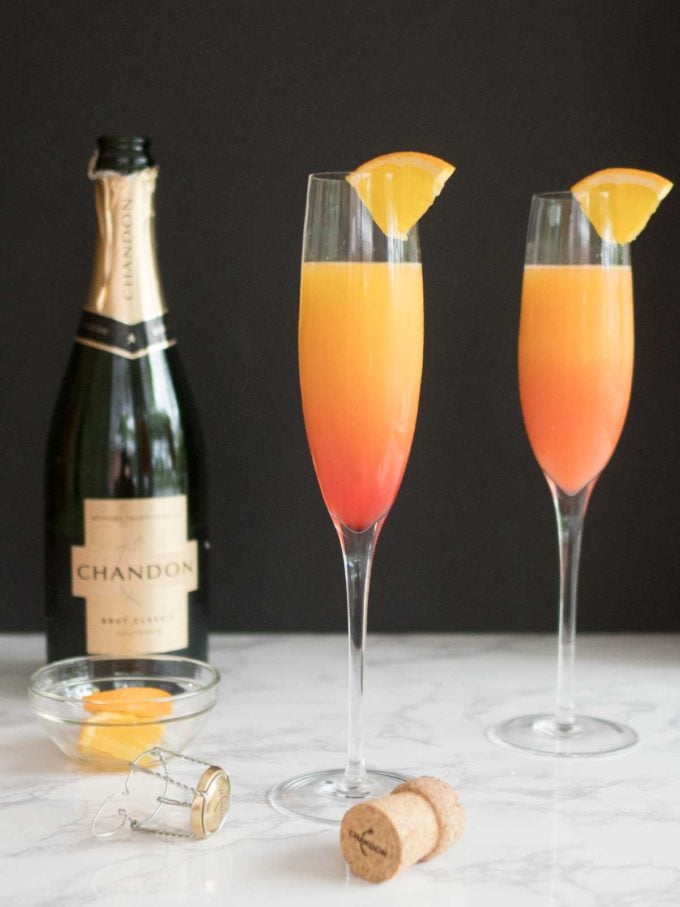 Light, fluffy, and full of the warm, cozy flavors of fall, these pumpkin buttermilk pancakes are sure to become a Christmas morning favorite! Top with candied pecans, drizzle with maple syrup, enjoy with your favorite cup of coffee or tea.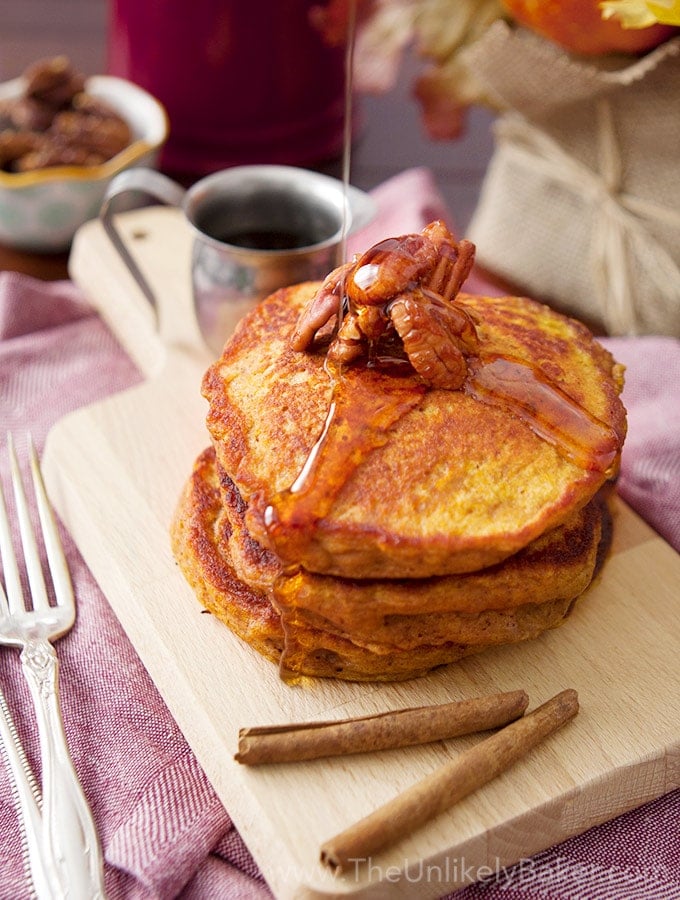 Sous Vide Bacon and Gruyère Egg Cups are amazingly delicious, easy to make, and quite versatile. With their velvety texture, they're perfect for a Christmas breakfast or brunch. Also, they can be refrigerated and reheated with no loss of flavor, so they can be made ahead of the big day.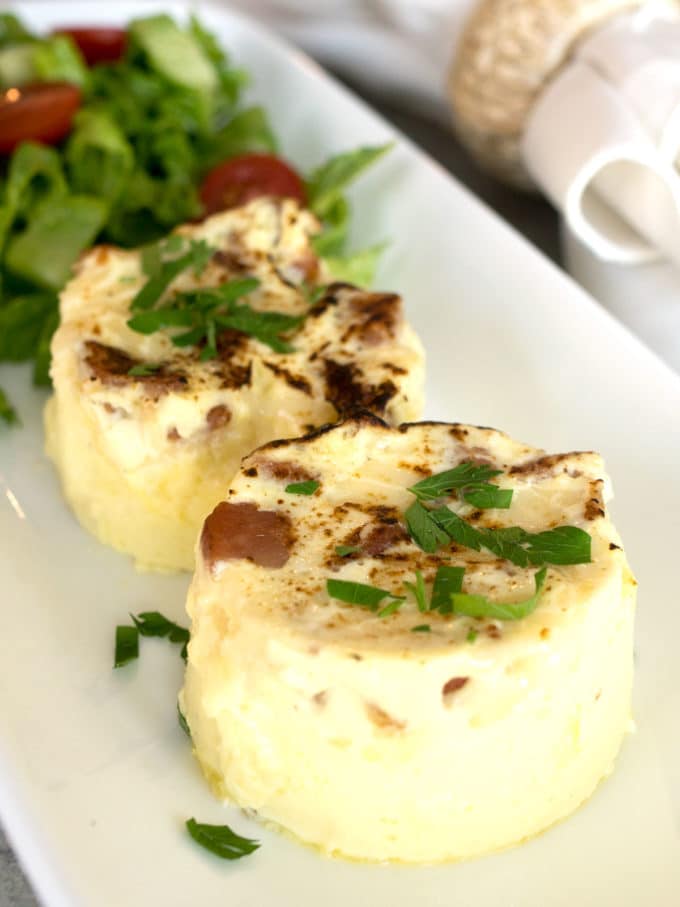 A fantastic combination of juicy orange, creamy ricotta, and tart cranberries make these pancakes a perfect festive breakfast dish.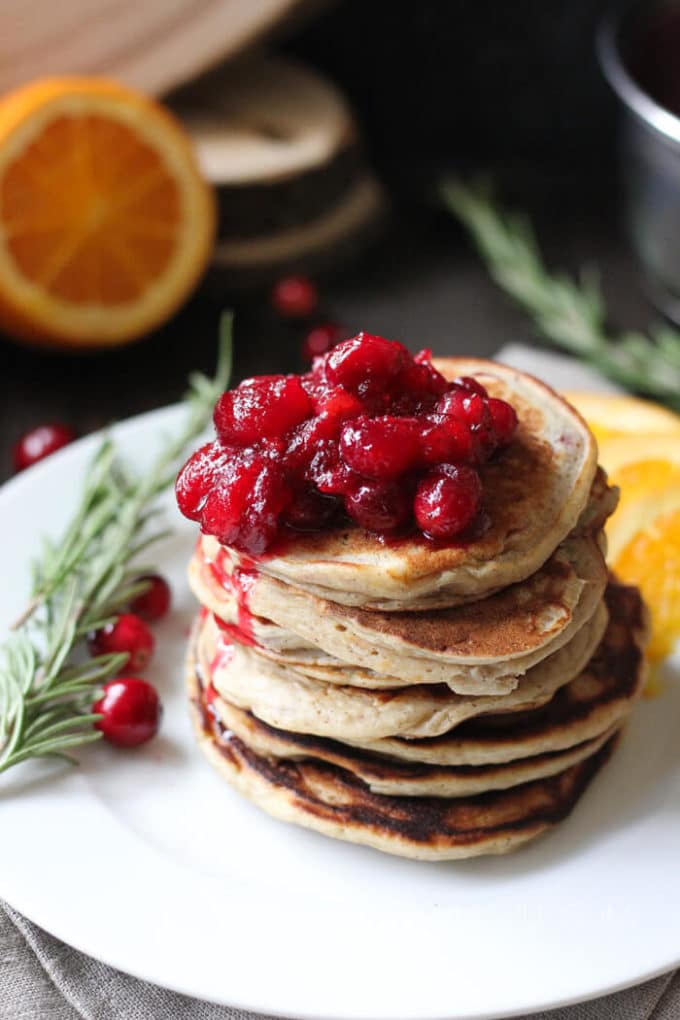 For a casual weekend breakfast or a fancy holiday brunch, this Overnight Southern Biscuit, Ham, and Egg Bake is a 10-minute crowd-pleaser! Just toss together the ingredients the night before, leave it to sit in the refrigerator, and bake the breakfast casserole in the morning. There's no hassle, no stress, and no last-minute rush to get a comforting and satisfying dish on the table fast!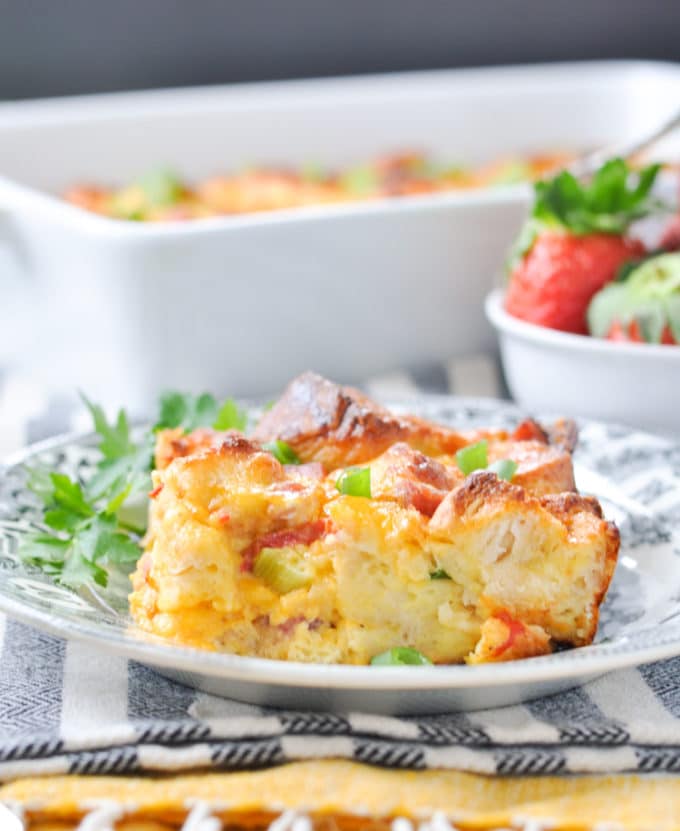 Cranberry Scones are perfect for Christmas breakfast or brunch!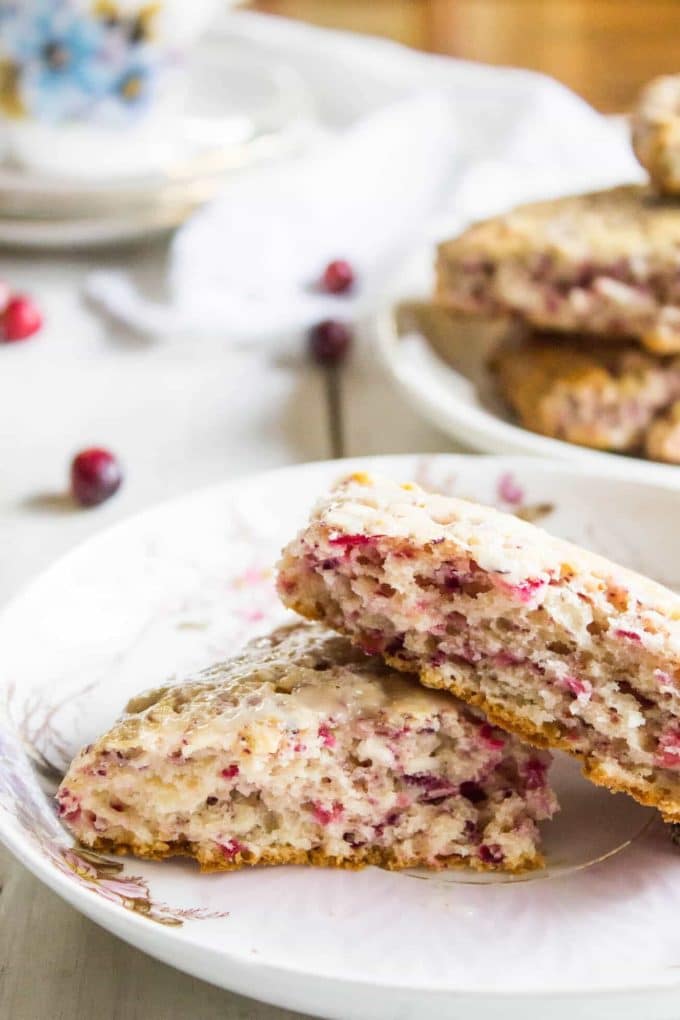 For many southerners, Ambrosia is a traditional Christmas dish, and I am no exception. I actually can't imagine the holidays without ambrosia, and if you have never tasted it, you are in for a treat.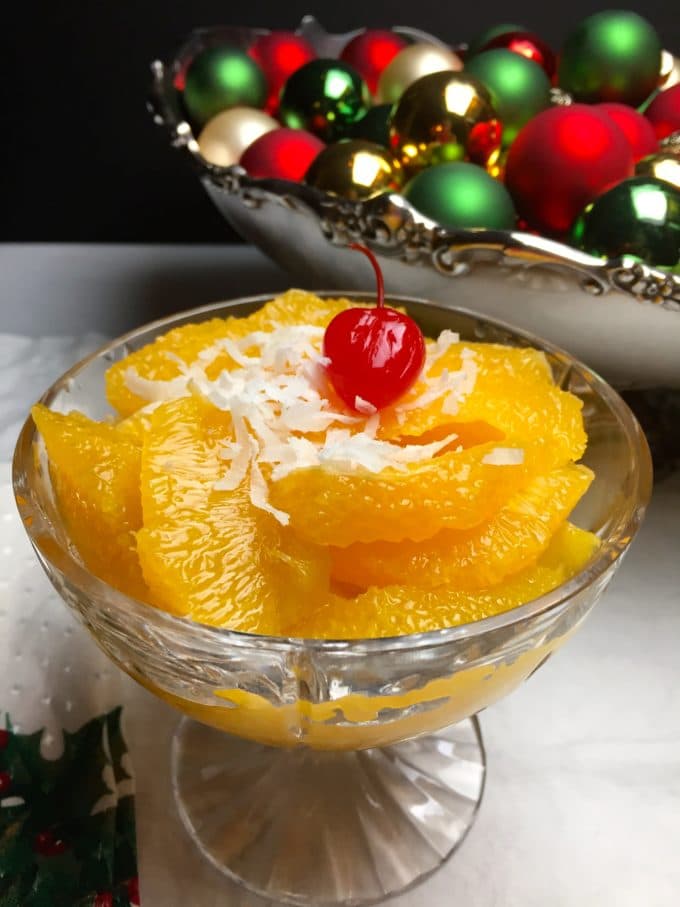 This orange cranberry coffee cake has so few ingredients; it almost seems like a mistake. Trust me, though, resist the urge to throw in anything extra. This is exactly as it should be and you will not regret it. Not for one second.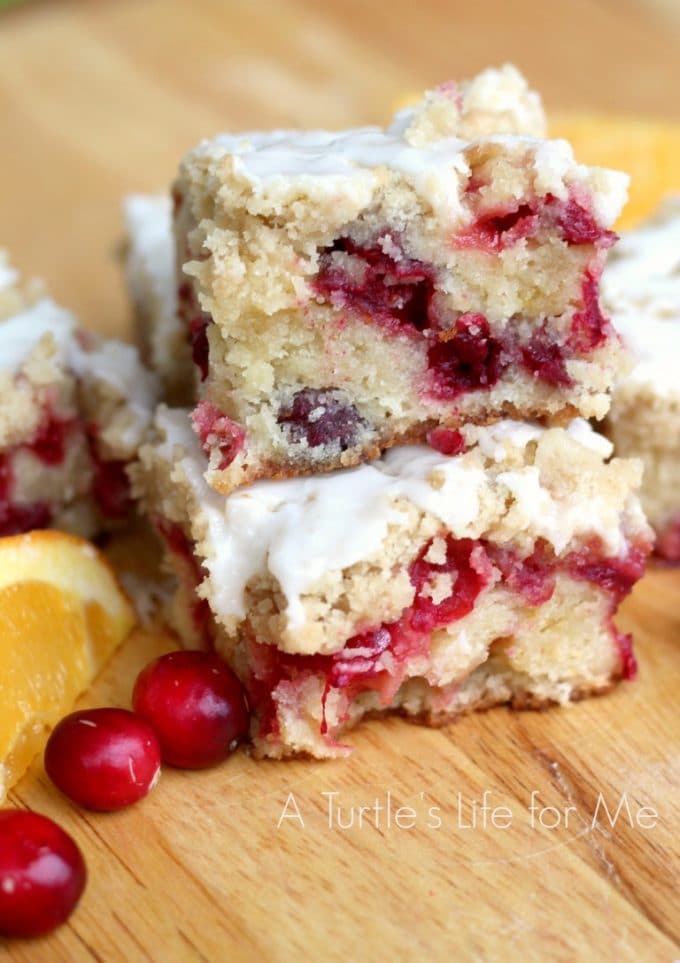 Try this festive Christmas Breakfast Danish – cherry cheese pastry in the shape of a candy cane! This gorgeous candy cane danish is easy to assemble with crescent rolls, cherry pie filling, and sweetened cream cheese. It's a fun Christmas breakfast treat to make with kids!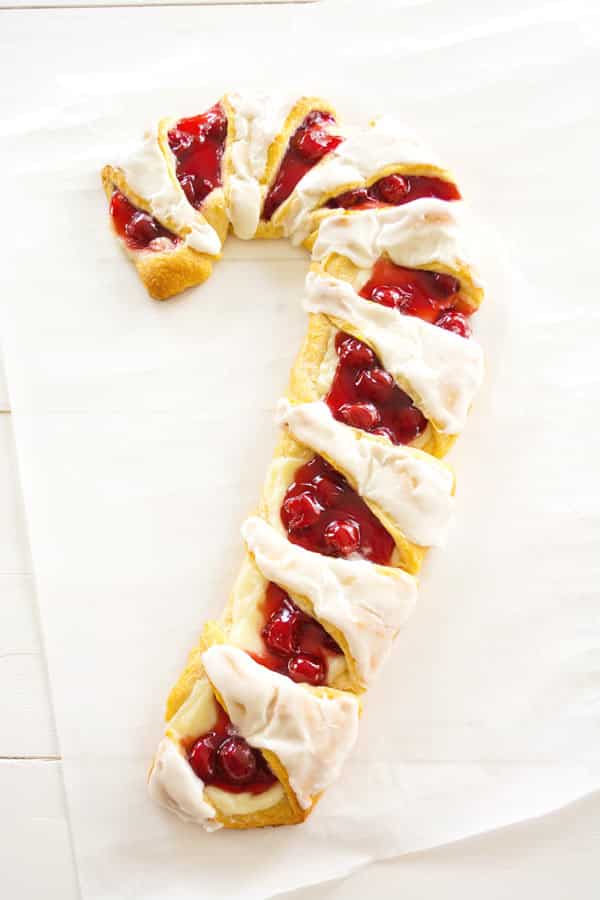 Christmas Tree waffles for a festive Christmas breakfast!
Sweet Potato and Chicken Sausage Breakfast Skillet – everything you love about breakfast all in one pan! With lots of beautiful, good-for-you ingredients like shredded sweet potatoes, brightly colored peppers, cheddar cheese, spicy chicken sausage, apple cider vinegar, chopped parsley, and cage-free eggs… a well-balanced, tasty meal for any time of day!
There are so many wonderful ideas for breakfast & Christmas morning is the perfect time to enjoy them. I came up with these Peppermint Chocolate Truffle Pancakes that are FABULOUS. Chocolate & peppermint are the perfect match – especially this time of year.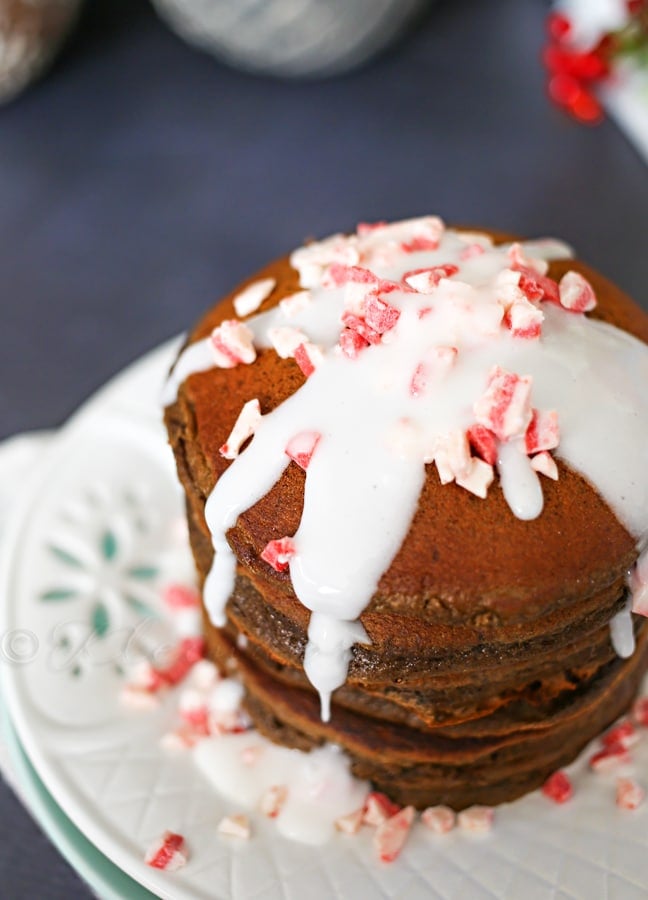 Caprese Quiche is an easy breakfast or brunch recipe. This is simple, feel-good food at it's finest with mouthwatering tomatoes, mozzarella and basil. It's great to make ahead or eat right away and perfect to whip up for Christmas Morning!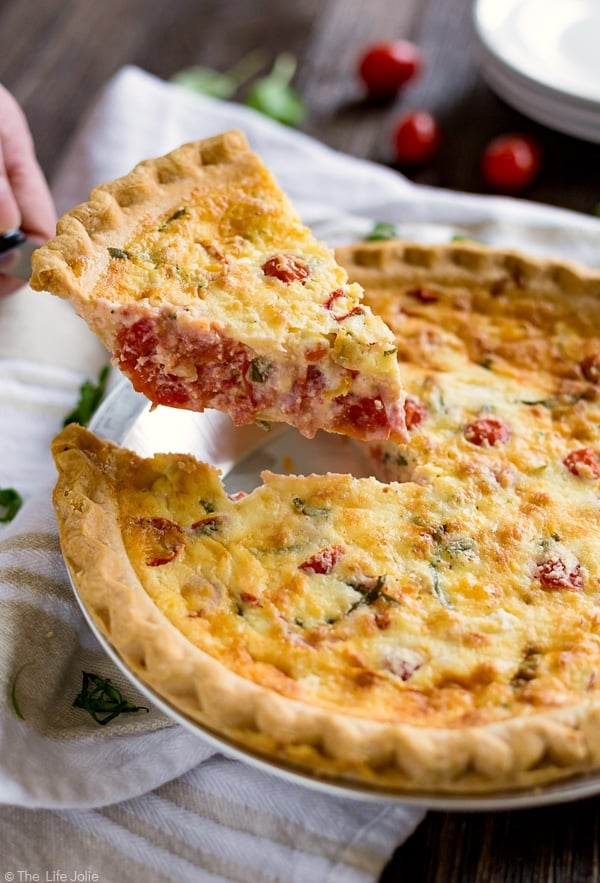 The perfect Croque Monsieur or Croque Madame is a simple creation. However, if you try to order one in an American restaurant, you'll likely receive a quizzical look. Not so if you ordered a grilled cheese sandwich. Croque Monsieur, literally translated as "crunch sir" is somewhat of a French grilled cheese sandwich. However, it is so much more! Add a fried egg on top, and you have a Croque Madame! Either would be awesome for your Christmas day breakfast or brunch.
Well, what do you think? I know, it's hard to choose! Our family will be enjoying our traditional Christmas Breakfast which includes: Make-Ahead Oven-Baked Caramel French Toast Casserole, Old Fashioned Southern Ambrosia, and longtime family favorite, Breakfast Sausage Cheese Bread. How about you? What will you prepare?
Please leave a comment below letting me know which of these recipes you plan to try. Also, follow me on Pinterest, Facebook, and Instagram.
And finally, to be the first to receive notifications of new posts by email, enter your email address here, or in the Subscribe box.
Thank you so much for visiting Grits and Pinecones and Merry Christmas!