Check out these Mother's Day Recipes and Menu Ideas for Breakfast and Brunch. Honor Mom with a tasty breakfast or brunch on her special day because she deserves the best! Mother's Day isn't about fancy gifts; it is about those she loves the most doing something thoughtful for her.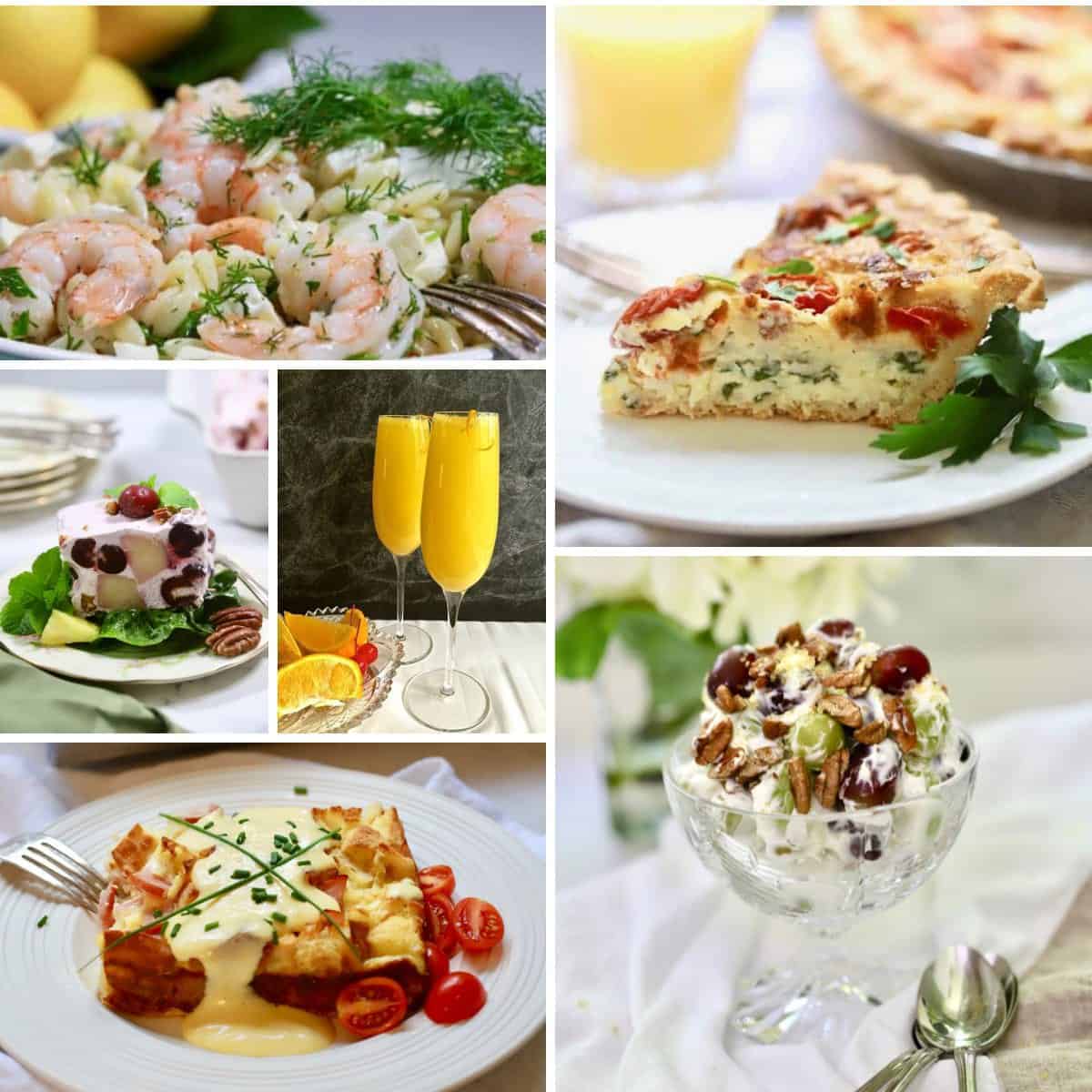 For a really meaningful Mother's Day for Mom, how about treating her to a scrumptious homemade breakfast or brunch with one of these easy Mother's Day recipes? To help you pull all of this together, I've teamed up with my sister at the Pudge Factor blog to bring you the following quick and easy Mother's Day recipes and menu ideas designed especially for dads and kids to prepare!
Easy Eggs Benedict Breakfast Casserole and Blender Hollandaise Sauce is the answer to your make-ahead breakfast or brunch dreams! A family favorite, this creamy and decadent make-ahead breakfast casserole recipe only takes minutes to prepare and boasts a short list of ingredients.

The perfect Croque Monsieur or Croque Madame is a simple creation. However, if you try to order one in an American restaurant, you'll likely receive a quizzical look. Not so if you ordered a grilled cheese sandwich. Croque Monsieur, literally translated as "crunch sir" is somewhat of a French grilled cheese sandwich. However, it is so much more as I'll explain shortly. Add a fried egg on top, and you have a Croque Madame! Both are awesome for your Mother's Day brunch.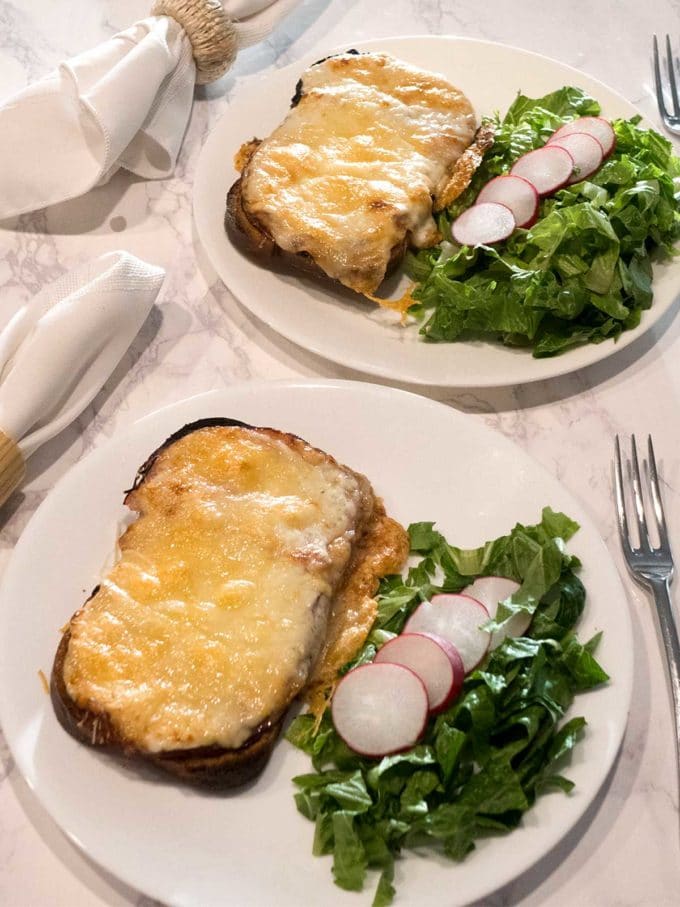 If you think casseroles are just for dinner check out my decadent, delicious and make-ahead Cheesy Prosciutto Breakfast Casserole!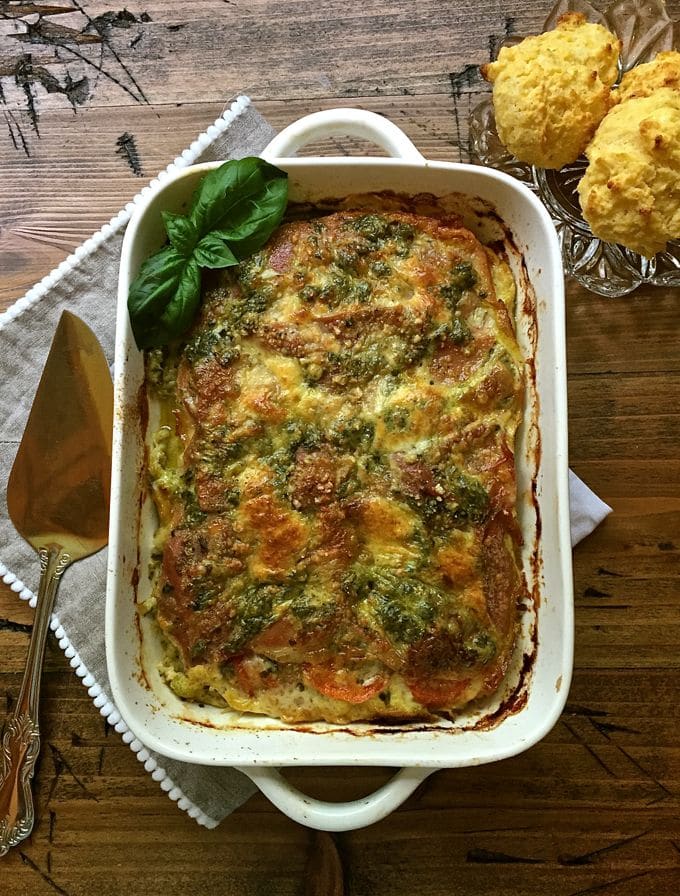 Kir Royale is a classic French aperitif consisting of crème de cassis and champagne. It is typically served in a champagne flute and makes an elegant addition to a Mother's Day brunch.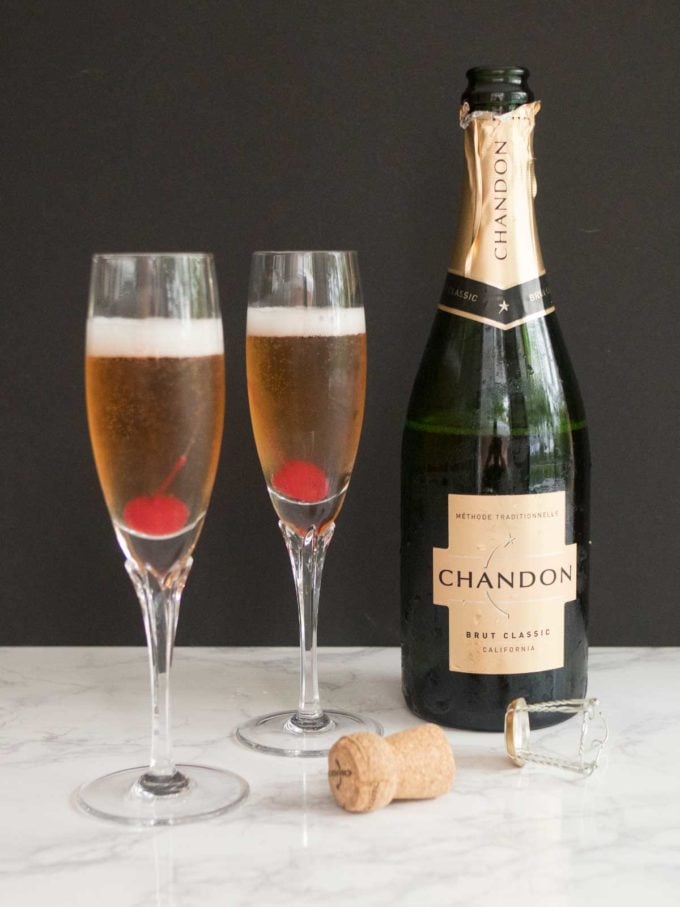 Cheese Grits are about as Southern as it gets, and this delicious make-ahead Southern Cheese Grits Casserole is a perfect side dish for everything from an elegant Easter or Mother's Day Breakfast or Brunch to a quick weekday meal.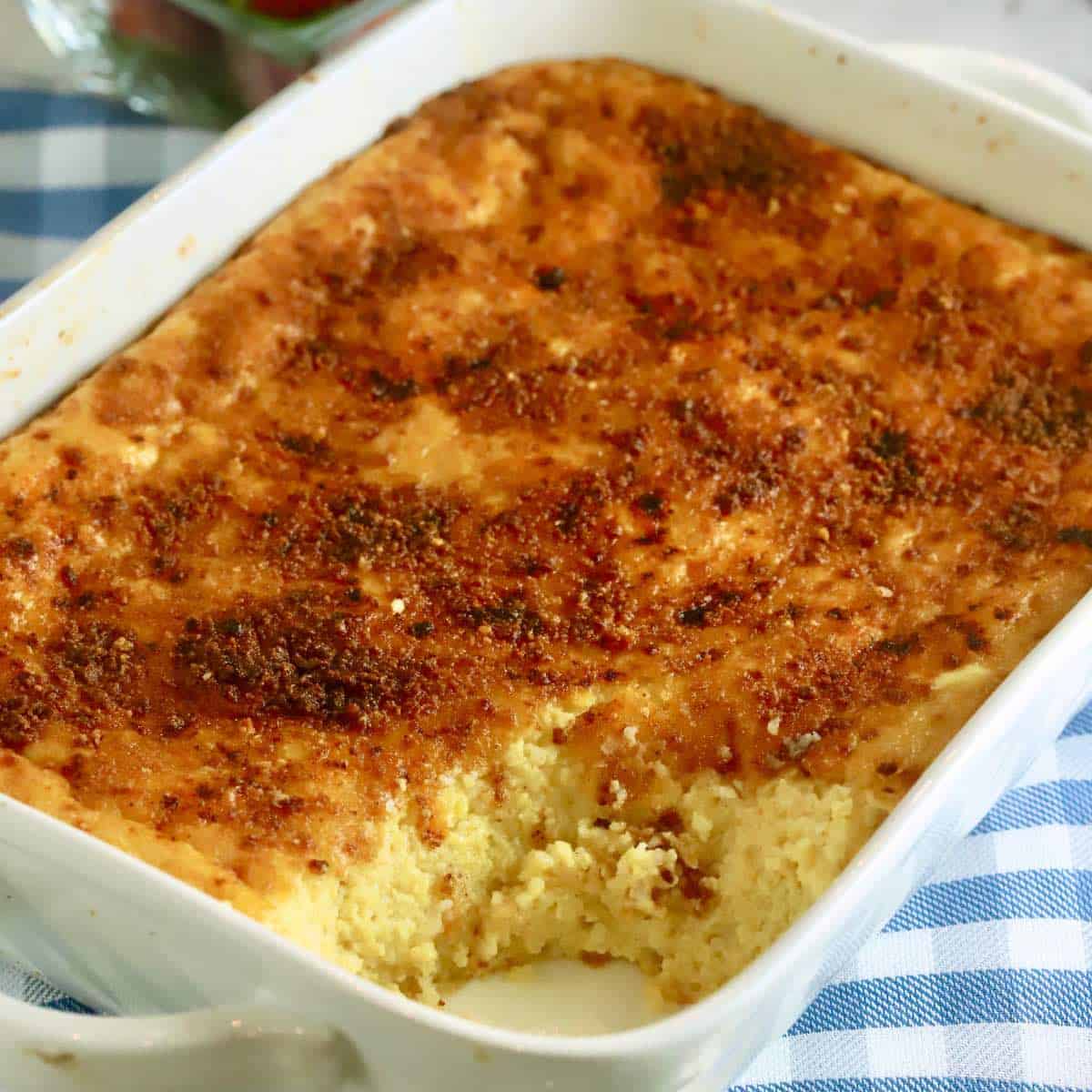 Easy Cheesy Ham and Hash Brown Casserole is a perfect compliment to your Mother's Day brunch. It's delicious as is but quite versatile in terms of the ingredients that can be added to dress it up. Also, it can be made ahead of time. If by chance there are any leftovers, they reheat beautifully. Who could ask for more?

If there is one beverage that comes to mind when I think of an elegant and festive breakfast or brunch its Mimosas. These citrusy cocktails are light and delicious and would be the highlight of breakfast in bed or brunch for Mom on Mother's Day!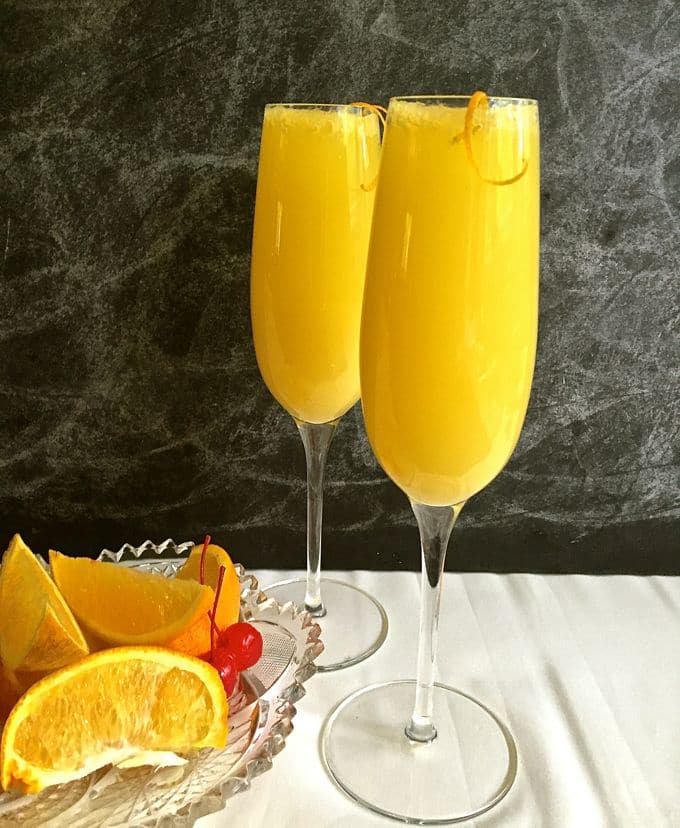 Imagine Mom's surprise in waking up to the peppery and robust aroma of sausage sizzling in the skillet this Mother's Day. And then, her absolute delight in knowing this Southern-style, Make-Ahead Sausage and Grits Casserole was made to honor her on her special day.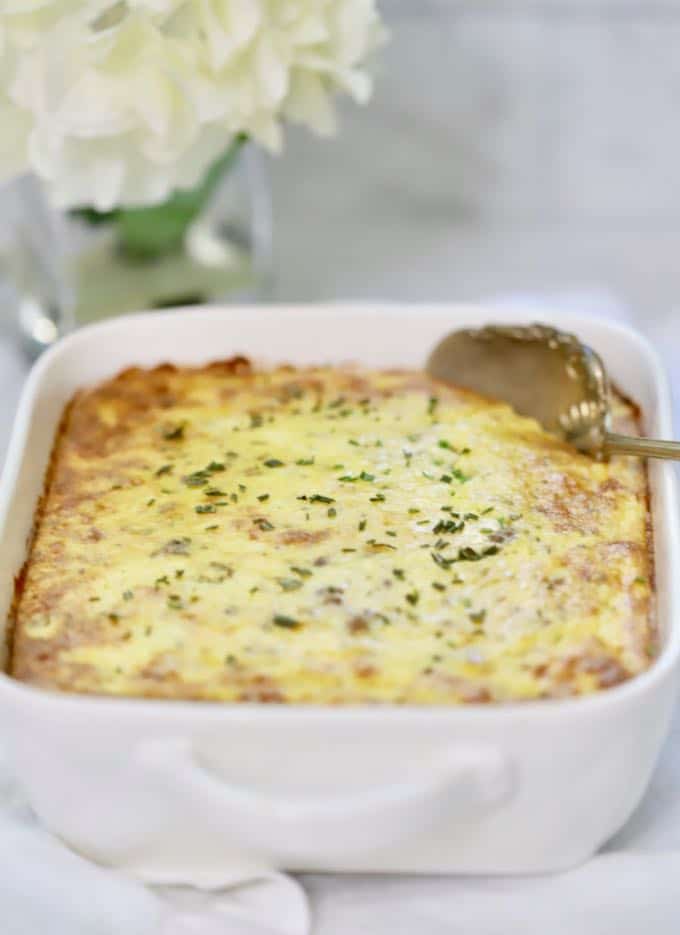 Easy Southern Sweet Potato Biscuits with Cranberry Aioli – say yes, please! How could you not love this combination of sweet and savory flavors? Add some salty country ham, and you have a great homemade biscuit fit for a king or queen. If you are not planning to entertain the Royals, how about serving these yummy biscuits for an Easter or Mother's Day Brunch or Lunch?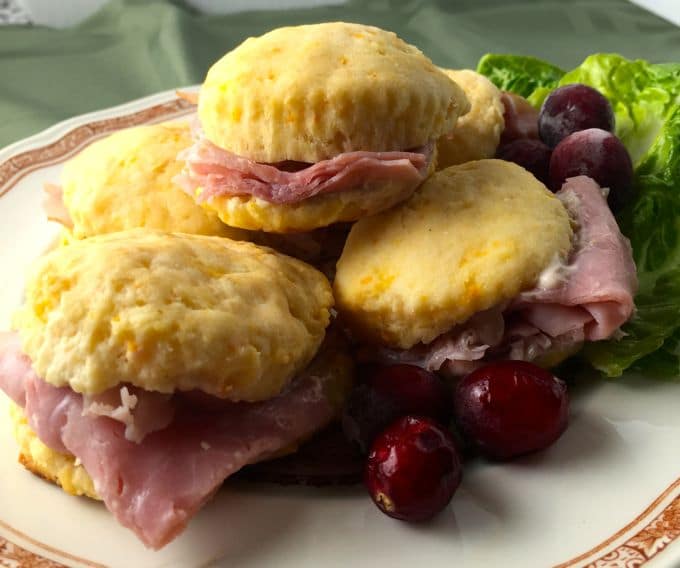 Sous Vide Bacon and Gruyère Egg Cups are amazingly delicious, easy to make, and quite versatile. With their velvety texture, they're perfect for a sumptuous breakfast, light brunch, or a take-along breakfast. Also, they can be refrigerated and reheated with no loss of flavor.

Ultimate Make-Ahead Frozen Fruit Salad is an easy, quick and delicious fruit salad. It's full of pineapple, cherries, and pecans and it would be perfect for serving for an Easter or Mother's Day brunch, lunch or dinner, or anytime for that matter.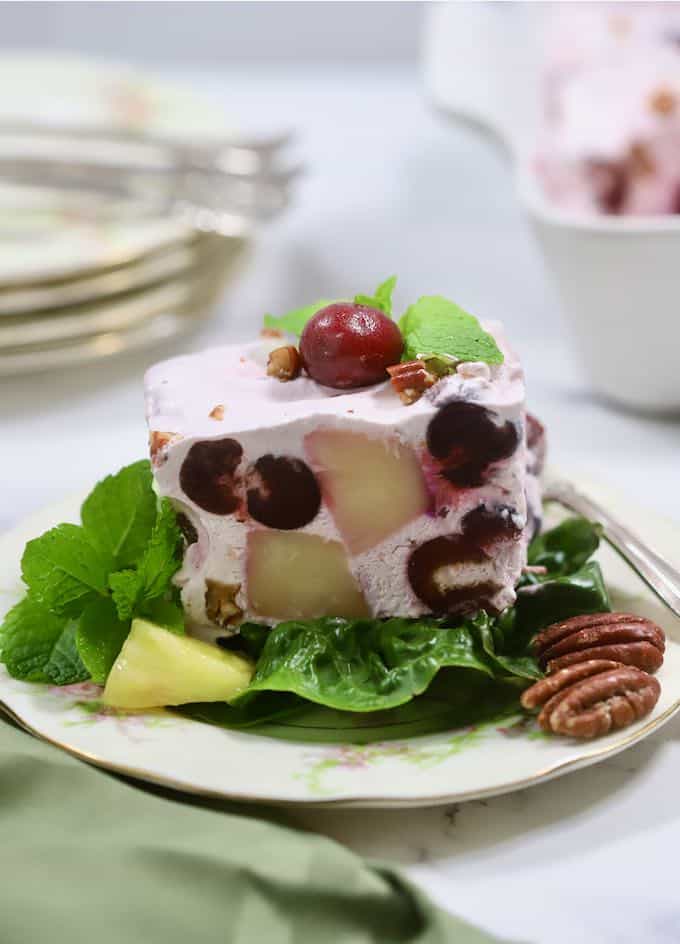 If you have never had Cornmeal Biscuits, you are in for a real treat! And, if you have never had Orange Butter, oh my goodness, you don't know what you are missing. But, put them together and try to imagine just how delicious hot crispy Cornmeal Biscuits would be slathered with melty, citrusy Orange Butter. I can promise you after one bite your taste buds will think they have died and gone to heaven!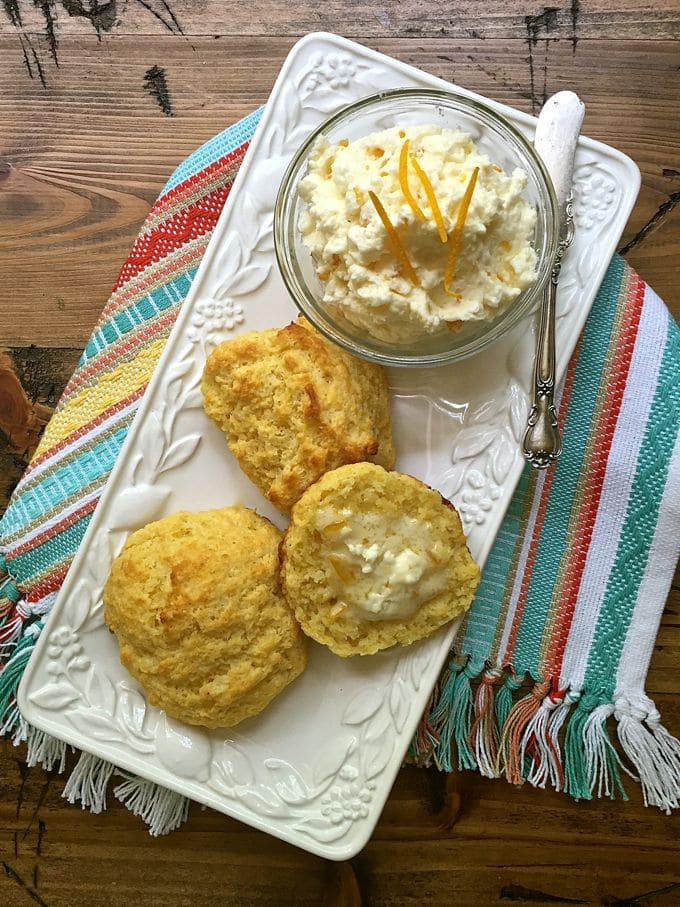 Canadian Bacon and Brie Quiche is a delicious and easy to prepare choice for a Mother's Day healthy low-carbohydrate breakfast, brunch, lunch, and yes, even dinner!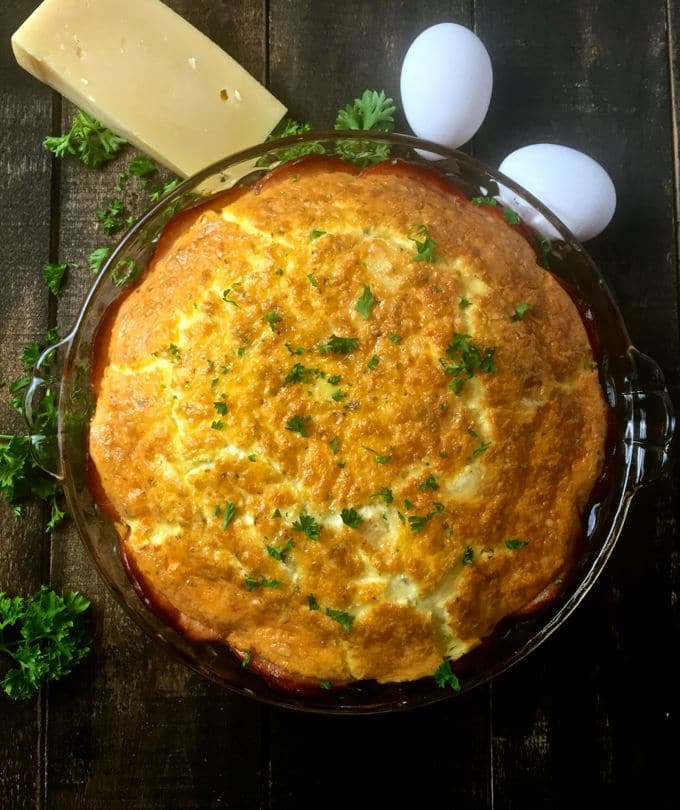 Sunrise Mimosa is a refreshing and simple twist on a classic cocktail, making it the perfect drink for a Mother's Day brunch!

Make Mom and Dad Foolproof Eggs Benedict for Mother's Day and Father's Day. It's an English muffin, Canadian bacon, a perfectly poached egg, and dreamy, creamy homemade Hollandaise sauce.
My quick, easy and flavorful Mushroom and Broccoli Frittata comes together in minutes and this healthy, veggie-filled, egg and cheese dish makes a perfect low-carb breakfast or a brunch main dish.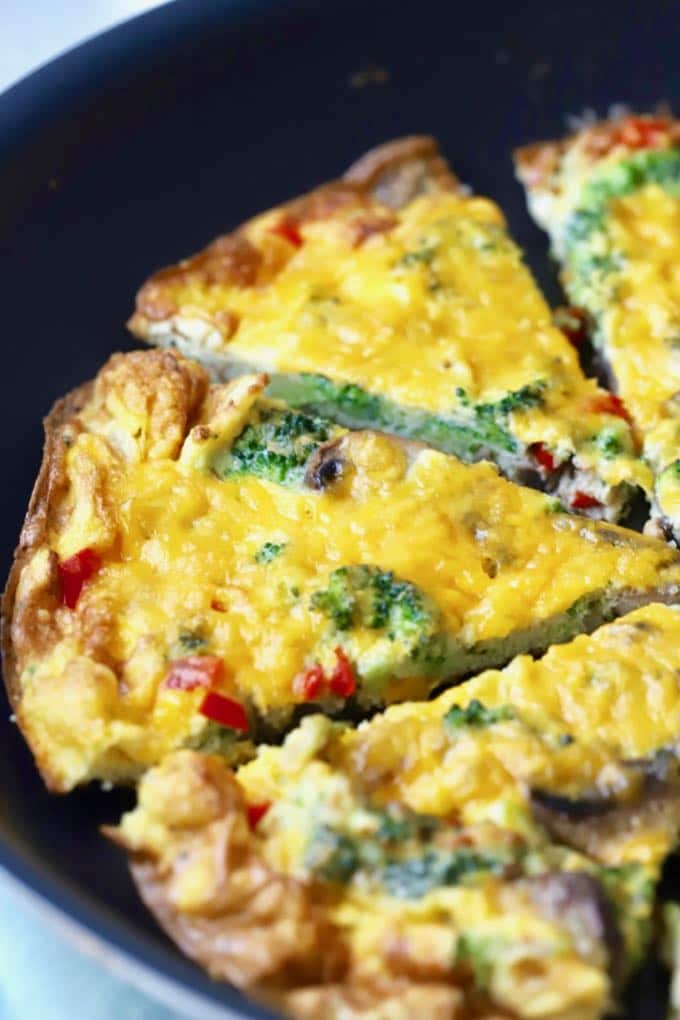 For many southerners, Ambrosia is a traditional Christmas dish, and I am no exception. I actually can't imagine the holidays without ambrosia, and if you have never tasted it, you are in for a real treat. Old Fashioned Southern Ambrosia is also a perfect side dish for a Mother's Day or Father's Day breakfast or brunch!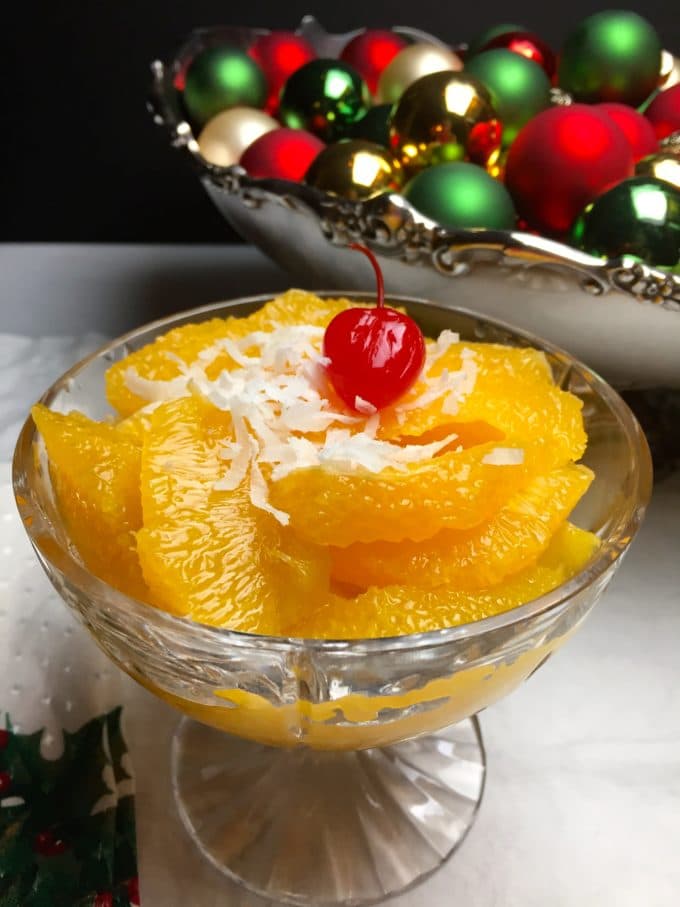 Ham and gruyere quiche is simple to make and delicious to serve. It only has a few ingredients and is perfect for a Mother's Day brunch.

Easy Sausage Cheese Bread is a great choice for a fabulous make-ahead breakfast or brunch! Also, this versatile, tasty, and easy-to-make bread is delicious served as an appetizer with marinara sauce, or even as a light entrée with a salad.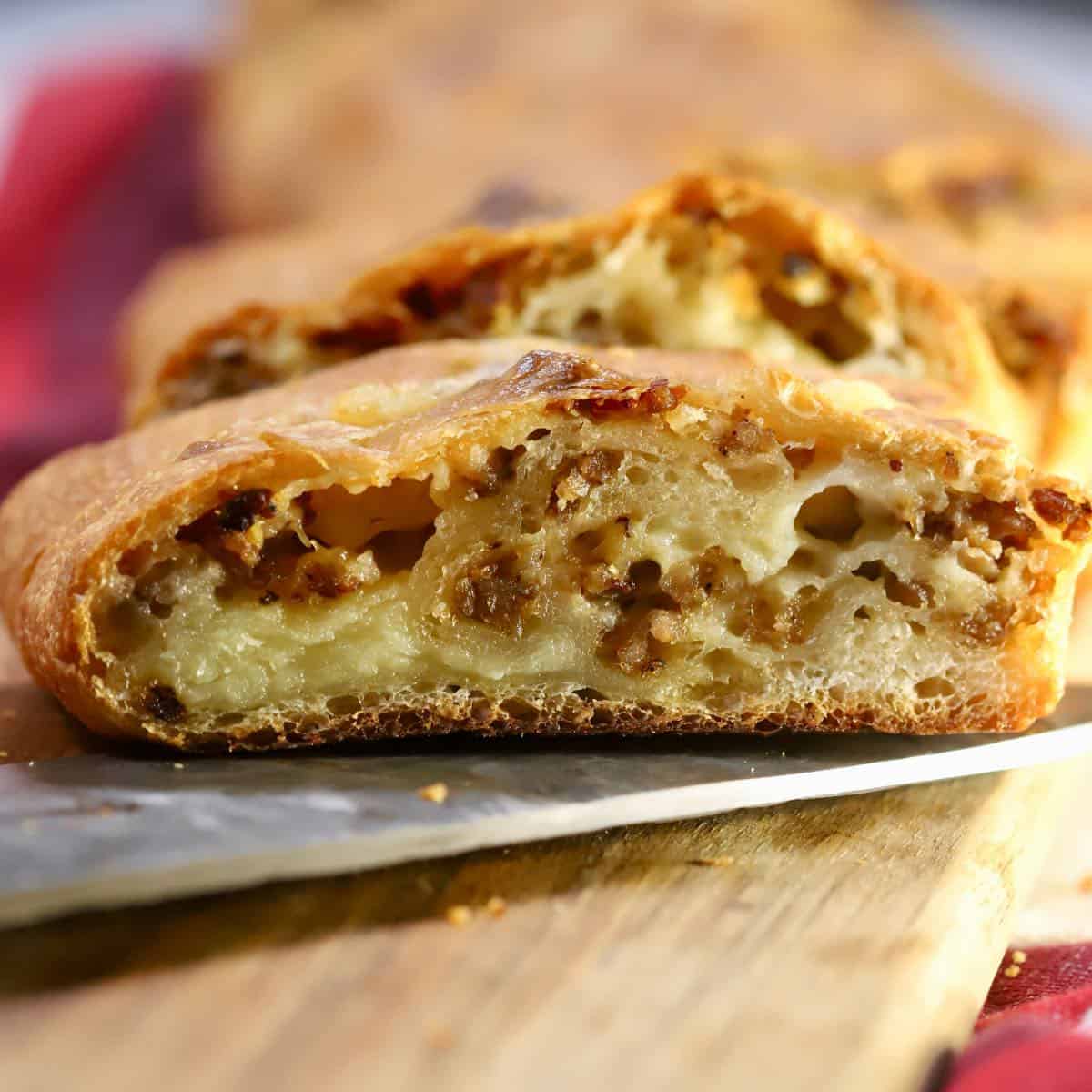 Similar to a Quiche, this Onion and Mushroom Tart in Puff Pastry delivers incredible onion flavor that is accented with savory sautéed mushrooms finished with a splash of Madeira. It's perfect for a brunch or light dinner. Leftovers, if any, are just as good reheated the next day.

Bacon and Tomato English Muffin Pizza may not be fancy-schmancy enough for a dinner party, but it is a quick, easy, versatile and delicious dish that you definitely want to add to your menu rotation. It would also be perfect for Mother's Day or Father's Day!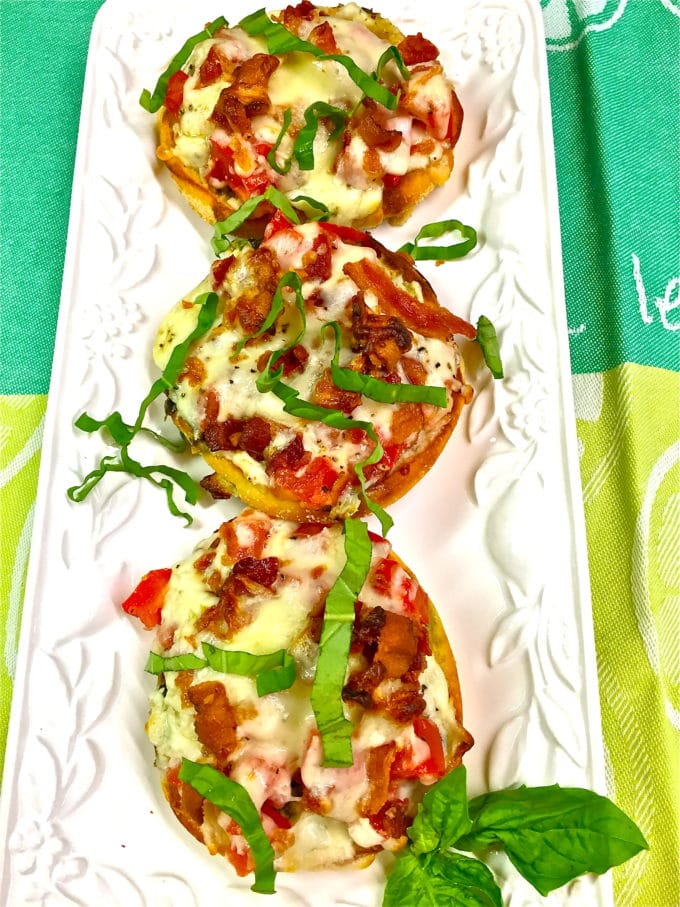 This Easy Grape Salad with Cream Cheese recipe is quick, simple and delicious. Toasted pecans and brown sugar top this old-fashioned, make-ahead "salad" full of juicy grapes and a delicious and decadent dressing made with cream cheese, sour cream, and granulated sugar.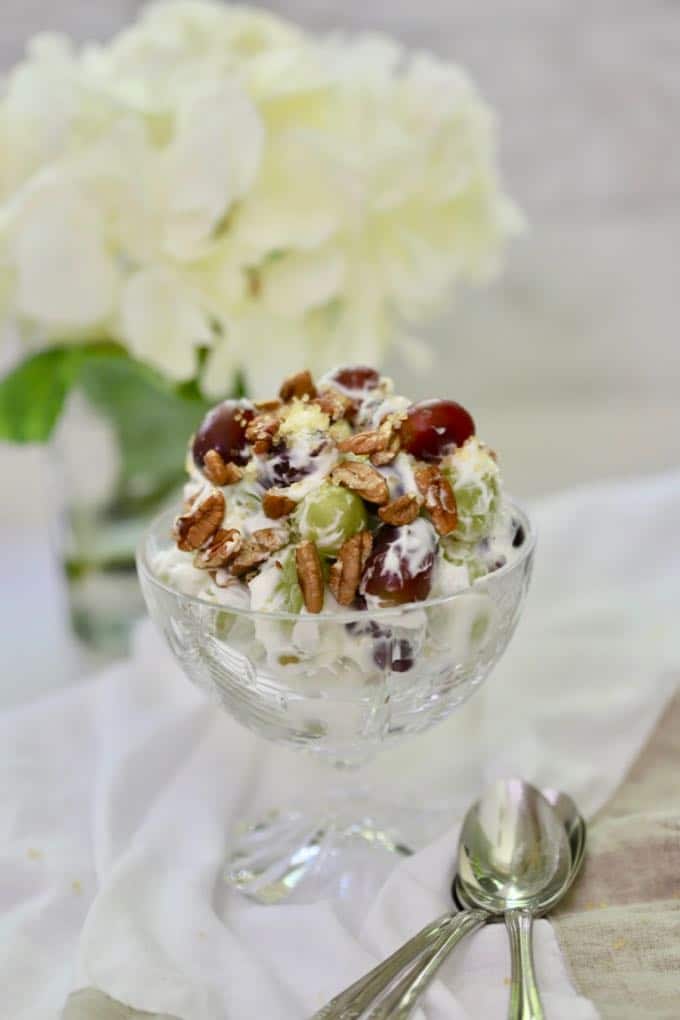 The name, Caramel French Toast, says it all. This delicious, make-ahead wonder, easy Oven-Baked Caramel French Toast Casserole, is filled with crusty french bread soaked in sweet, creamy caramel and then baked in a decadent and dreamy custard sauce.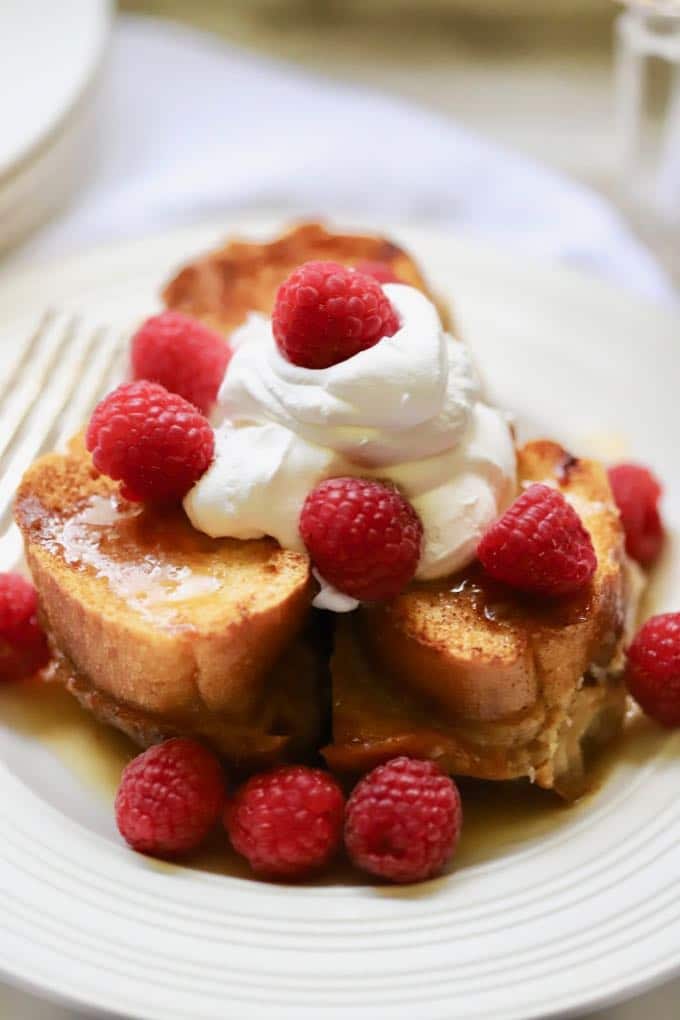 Easy Southern Sweet Potato Hash is full of healthy sweet potatoes, crisp Granny Smith apples, tart cranberries, and bacon cooked with eggs in a cast iron skillet!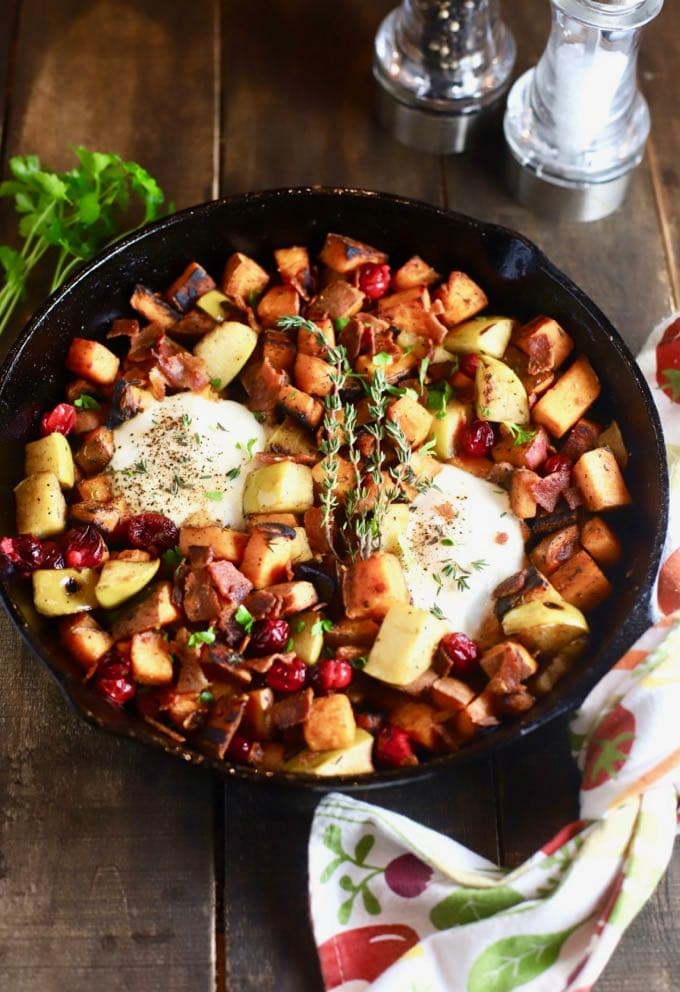 Filled with tomato deliciousness through and through, this mouth-watering savory pie is perfect for a Mother's Day or Father's Day brunch. Southern Style Cherry Tomato Pie is also perfect as a light entrée for lunch or dinner paired with a fresh vegetable salad.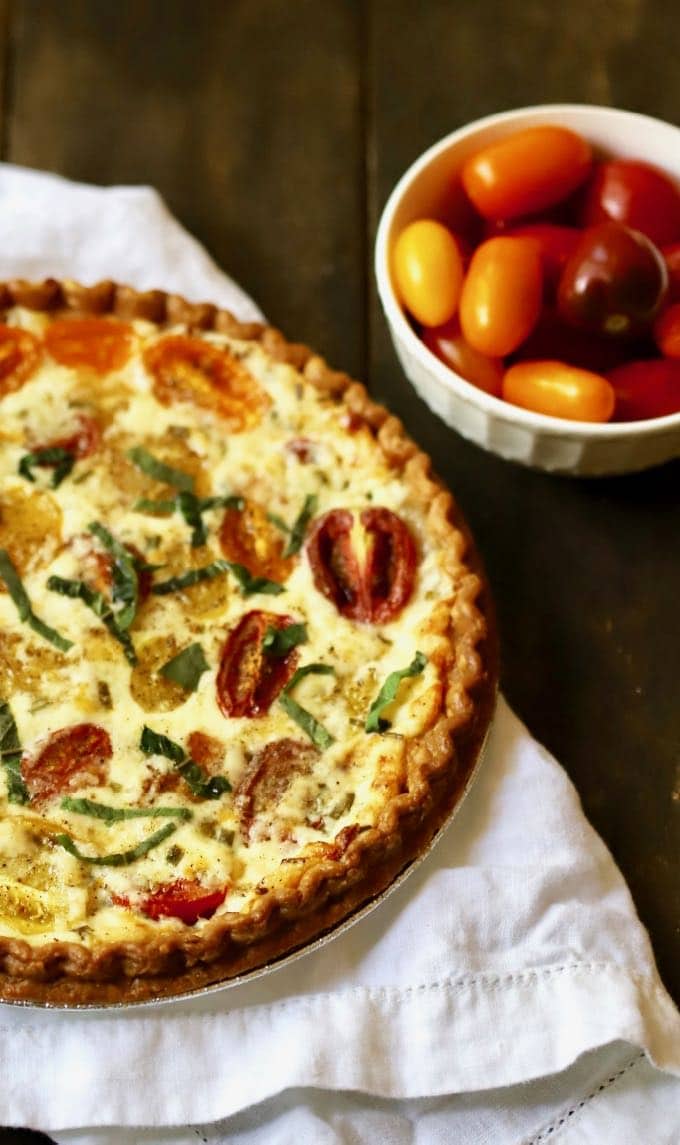 In New Orleans, Beignets are a fried yeasted dough served with confectioners' sugar on top. They are traditionally prepared right before they're served, to be eaten fresh and hot. Beignets were brought to New Orleans in the 18th century by French colonists and made famous by the Café du Monde.

Decadent Butterscotch Pecan Monkey Bread is down-home delicious with butterscotch, pecan, and brown sugar glaze and is perfect for a Mother's or Father's Day Brunch or any holiday breakfast or brunch!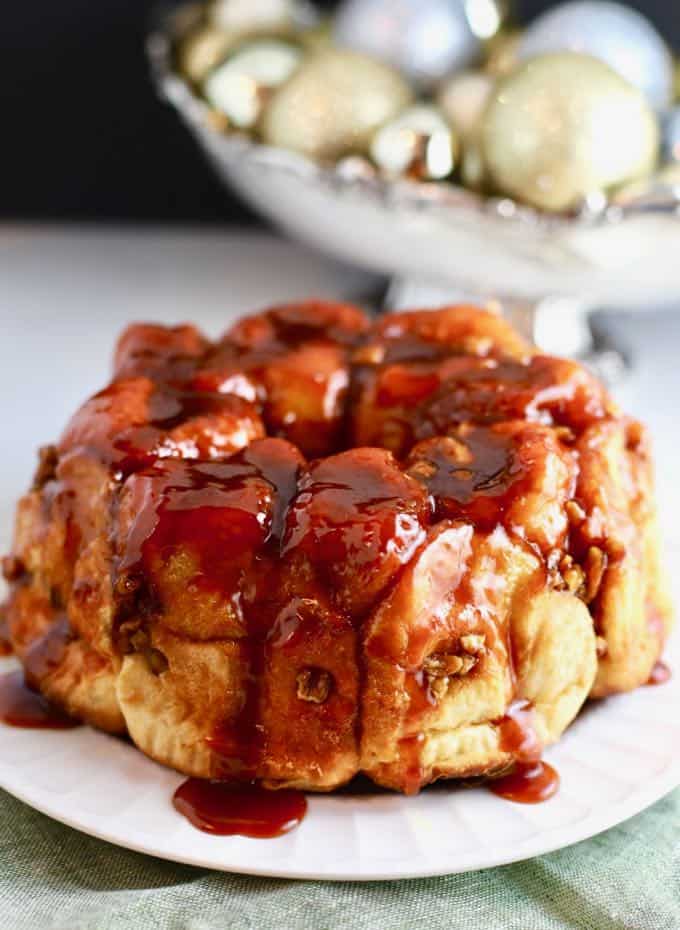 What if I told you that you could make and serve homemade orange cinnamon rolls with a decadent orange cream cheese glaze in about 40 minutes, start to finish? Would you be interested?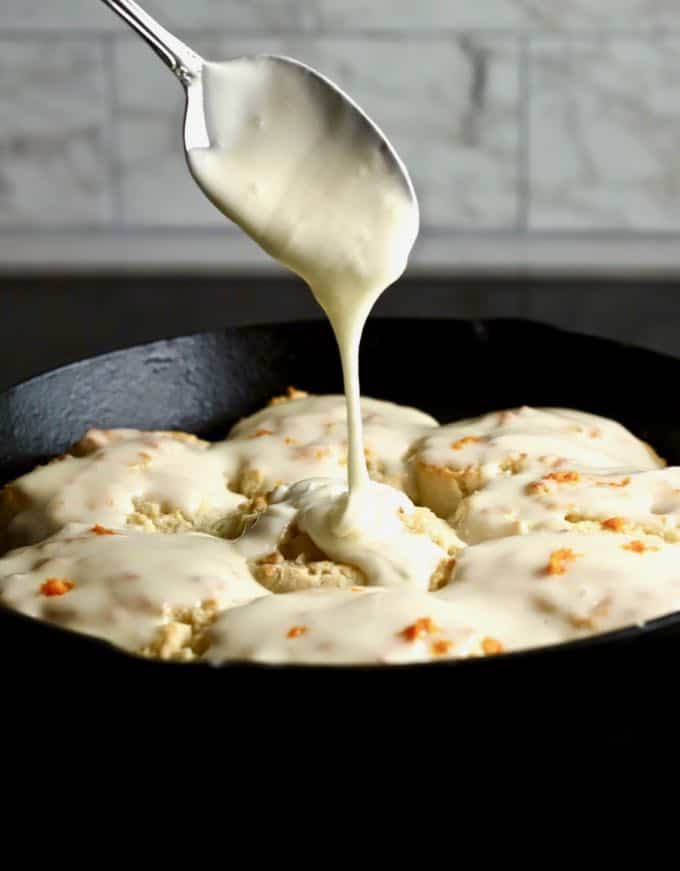 Are you looking for a really yummy, quick, and easy breakfast dish? Well, keep reading, because I have a great new recipe for you. These individual Baked Egg Cups are so good you will wonder why you haven't been making them all along.
These Easy Apple Cranberry Muffins are just the ticket for a quick and delicious breakfast on the go. They are full of fresh juicy apples, tart cranberries, and toasted pecans.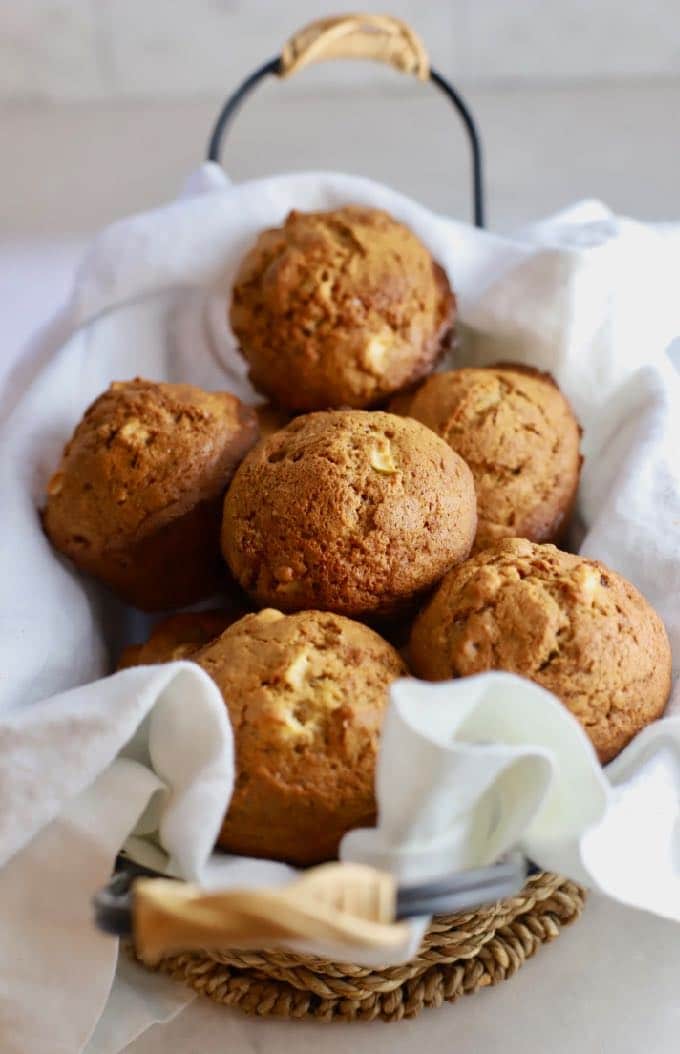 'Tis the season for delectable fresh berries and fruits. This Summer Fruit Salad with Orange Syrup is every bit as delicious as it looks.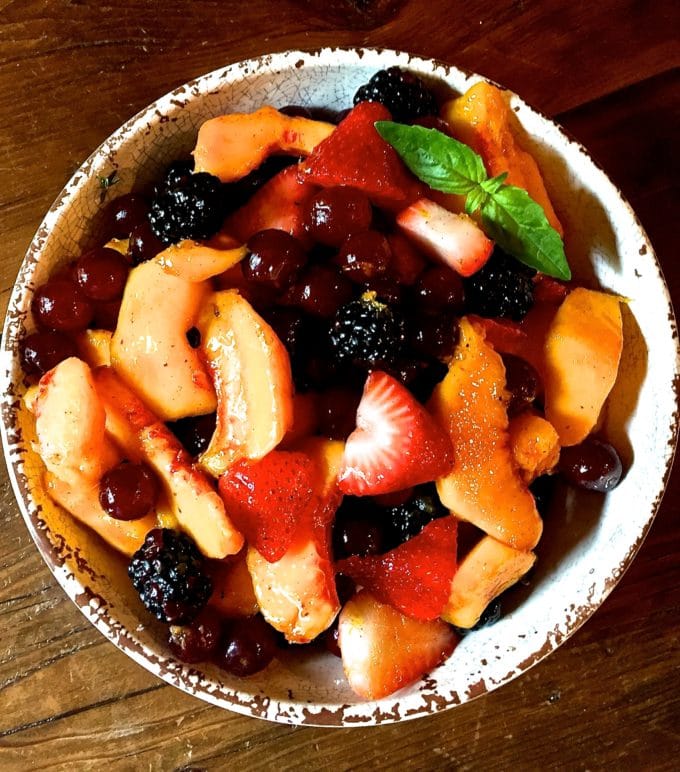 Simple Lemon Blackberry Bread Pudding is an easy make-ahead, light, and lemony old-fashioned bread pudding. It's filled with blackberries and decadent egg custard and baked in the oven. This delicious, simple bread pudding would make a scrumptious ending to a grand Easter or Mother's Day Breakfast or Brunch!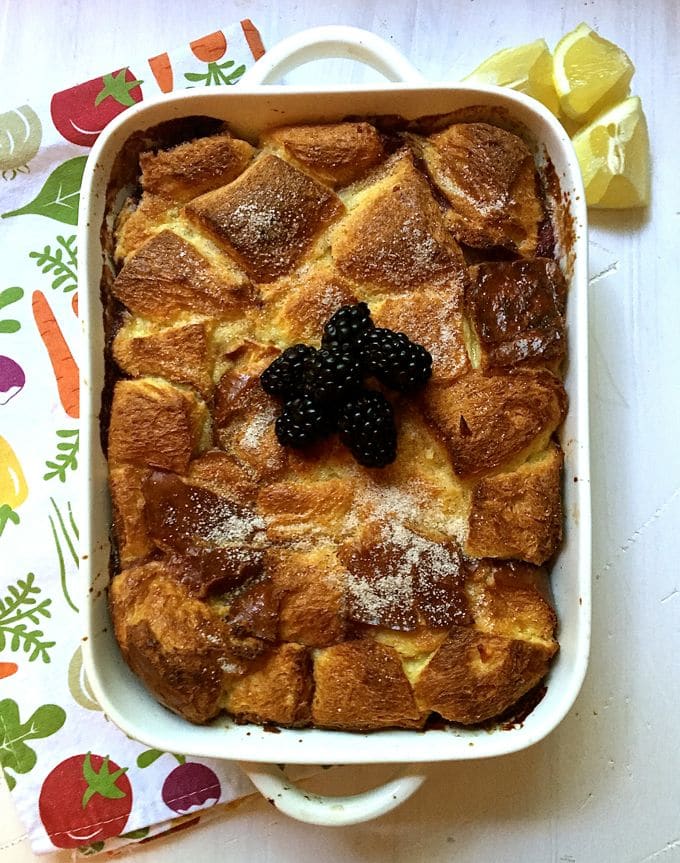 So many choices, yet so little time. Which Mother's Day recipe will you choose? Leave me a comment and let me know your favorite!
*Originally published May 3, 2017. Republished with new photos and revised descriptions on May 6, 2019.
Please follow me on Pinterest, Facebook, and Instagram. To be the first to receive notifications of new posts by email enter your email address here or in the Subscribe box. Thank you so much for visiting Grits and Pinecones! I hope you come back soon!