Whether you are looking for a delicious and decadent classic dessert for Easter or a new twist on an old favorite, we have you covered. Check out these thirty-three crowd-pleasing Easter desserts, which include gluten-free, vegetarian, and healthy options. Your only problem will be deciding which of these scrumptious desserts to prepare and serve! (Bonus: I just added two more delicious recipes, one of mine, Easter Chocolate Cheesecake Dip, and one from Sally's Baking Addiction, Coconut Easter Nest Cake.)
1 Luscious Lemon Swirl Cheesecake via Grits and Pinecones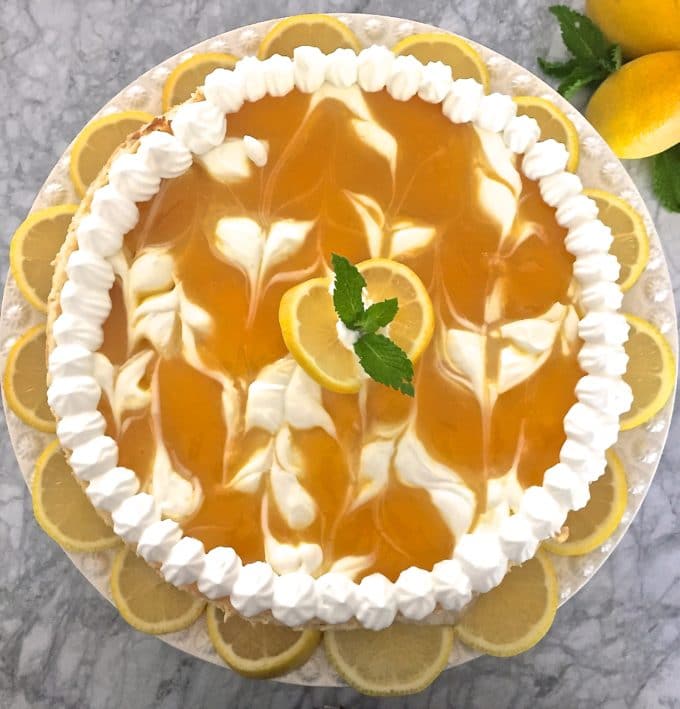 2. French Lemon Cream Tart via Pudge Factor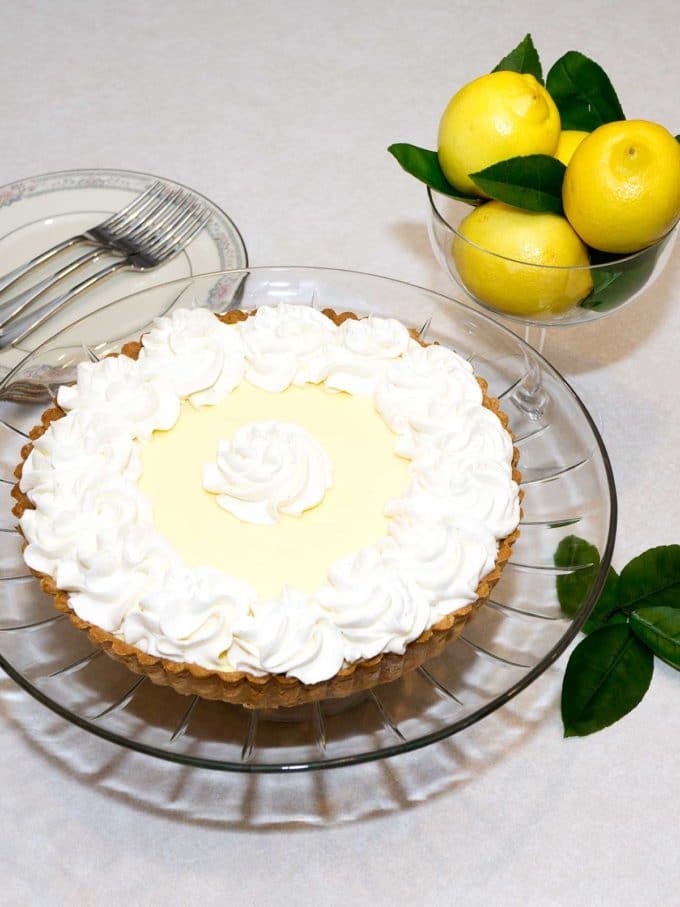 3. Minty Chip Easter Cupcakes (Gluten-Free) via Gluten Free with LB
4. Classic Pineapple Upside Down Cake via Jessica Gavin
5. Gluten-Free Lemon Cake via Gluten Free Palate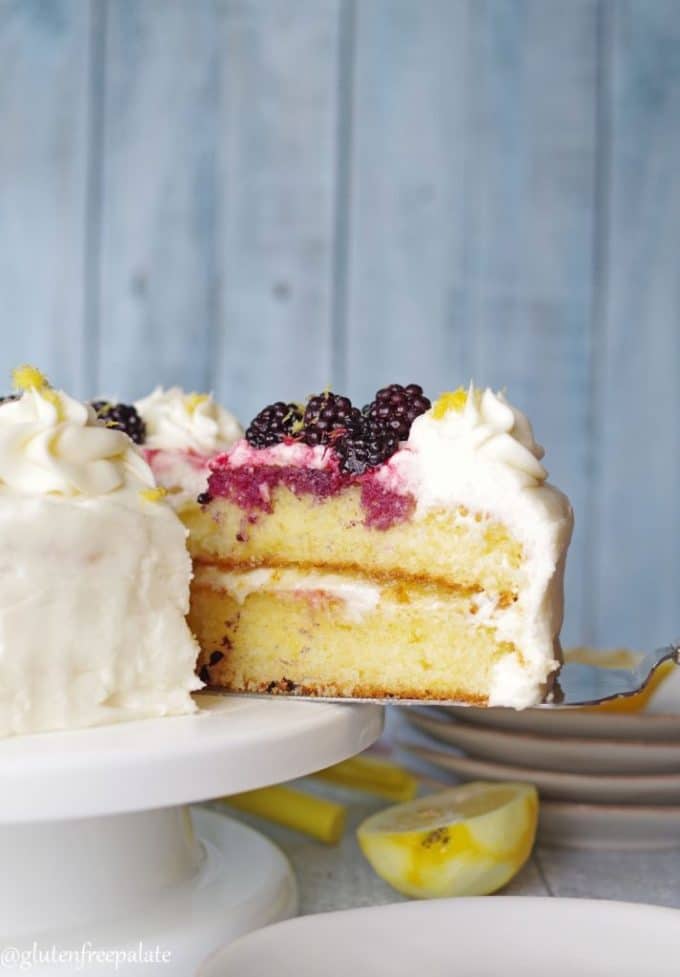 6. Easter Confetti Cake via The Cake Chica
7. White Zucchini Cake with Whipped Vanilla Frosting, Lemon Curd, and Blueberries via The Merchant Baker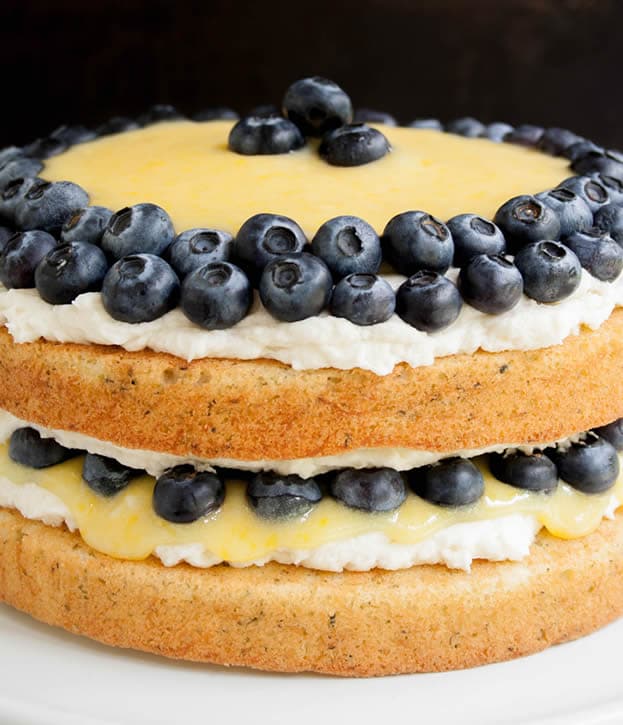 8. Gluten Free Funfetti Cupcakes via Jar of Lemons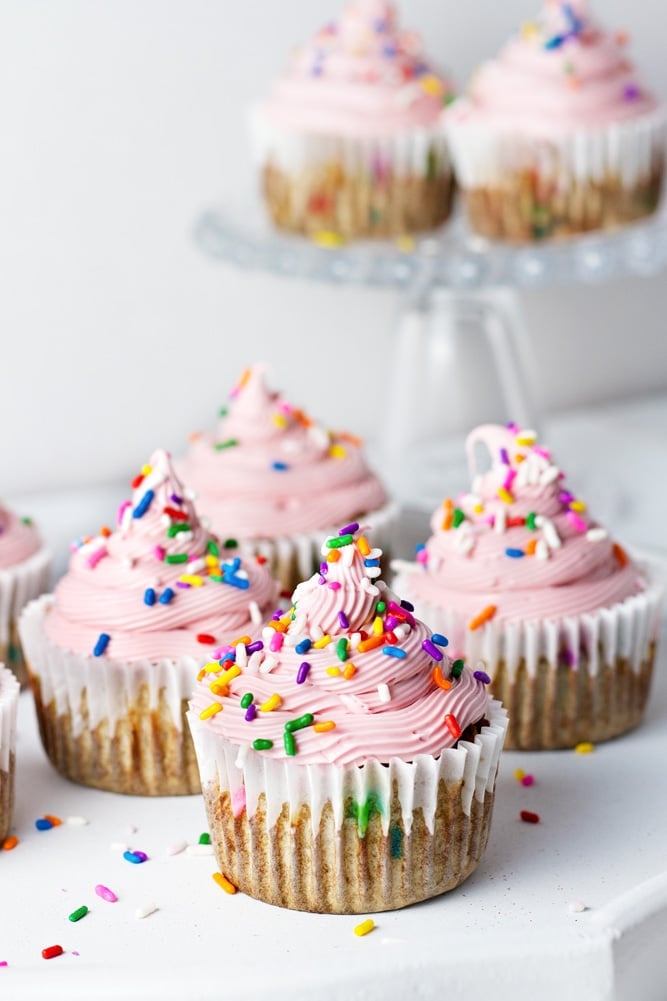 9. Strawberry Trifle with Angel Food Cake via Grits and Pinecones
10. Blueberry Peach Nutella Pavlova via Munchkin Time
11. Lemon Curd Tartlets via Pudge Factor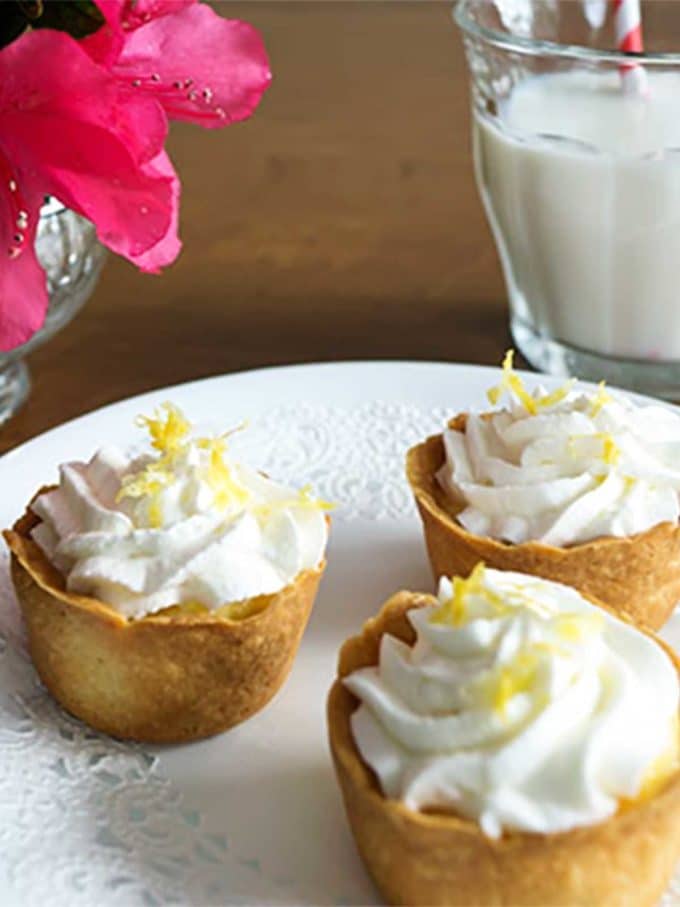 12. Simple German Chocolate Bird Nests via Inspiring Cooks
13. Luscious Southern Lemon Bars via Grits and Pinecones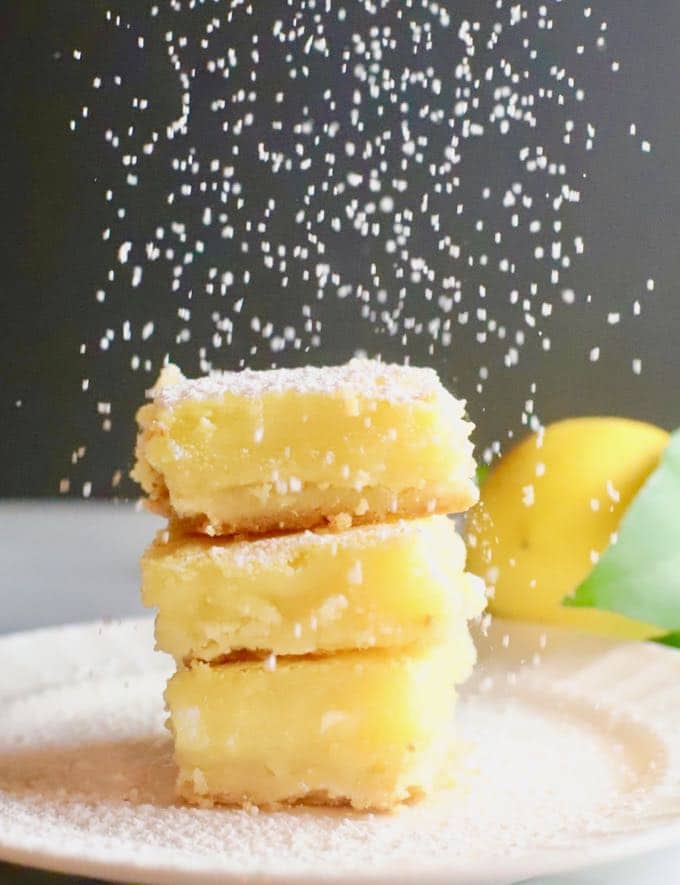 14. Orange Bundt Cake with Salted Whiskey Caramel via Recipes from the Pantry
15. Easter Bunny Bark via Pudge Factor
16. Classic Southern Strawberry Shortcake via Grits and Pinecones
17. Peek-a-Boo Easter Eggs via Flour Arrangements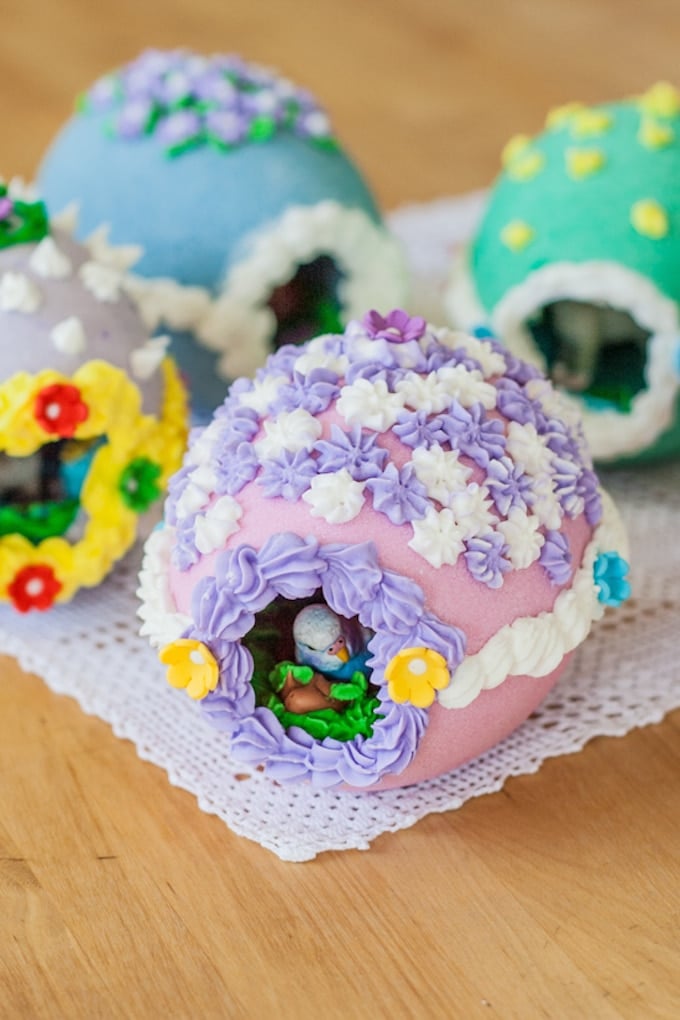 18. Mr Bunny Easter Cake via The Gingham Apron
19. Chocolate, Almond, Hersey Bar Pie via My Wife Can Cook
20. Chocolate Chip Brownie Cheesecake via Pass Me Some Tasty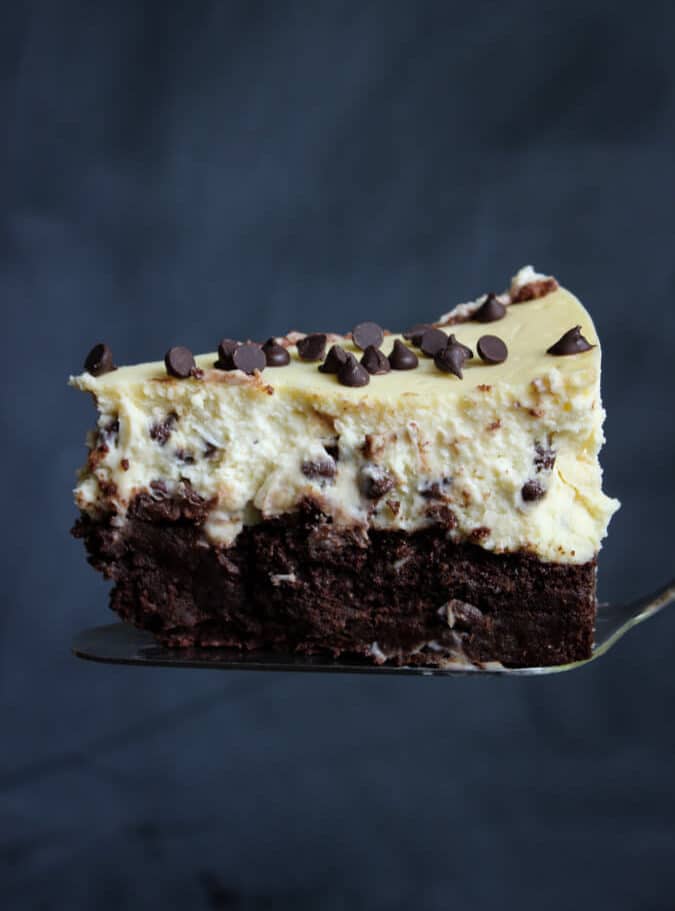 21. Chocolate Covered Peanut Butter Easter Treats via Pudge Factor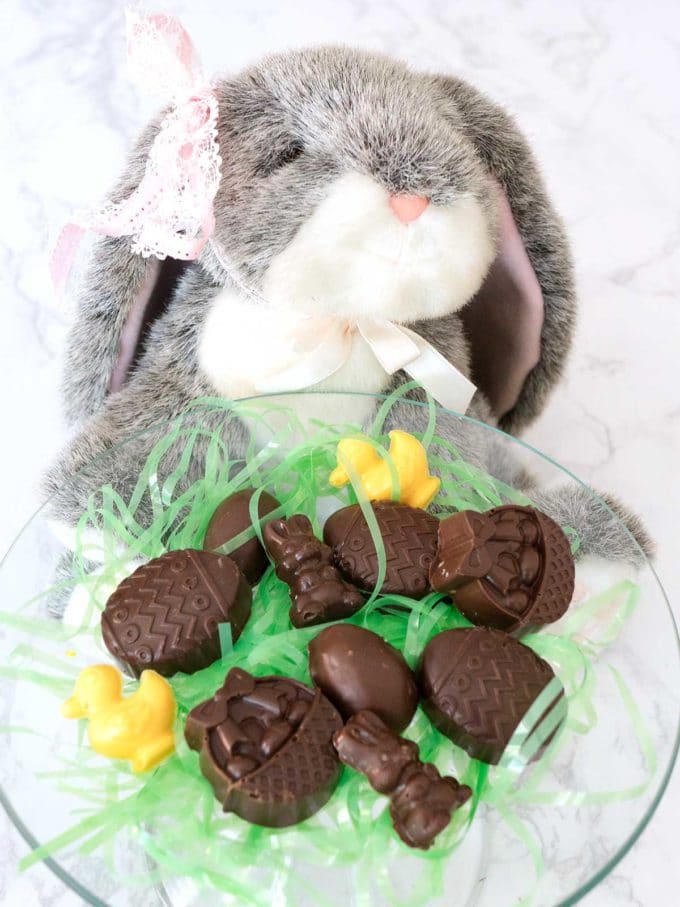 22. Coconut Cake via Two Places at Once
23. Trompe-Loeil-Eggs-and-Toast via Blossom to Stem
24. Angel Food Cake via My Utensil Crock
25. Classic Pound Cake via Pudge Factor
26. Limoncello Lemon Loaf via Grits and Pinecones
27. Chocolate Tart (vegan, raw, gluten-free) via Yumsome
28. Easy Easter Basket Cookie Cups via Pudge Factor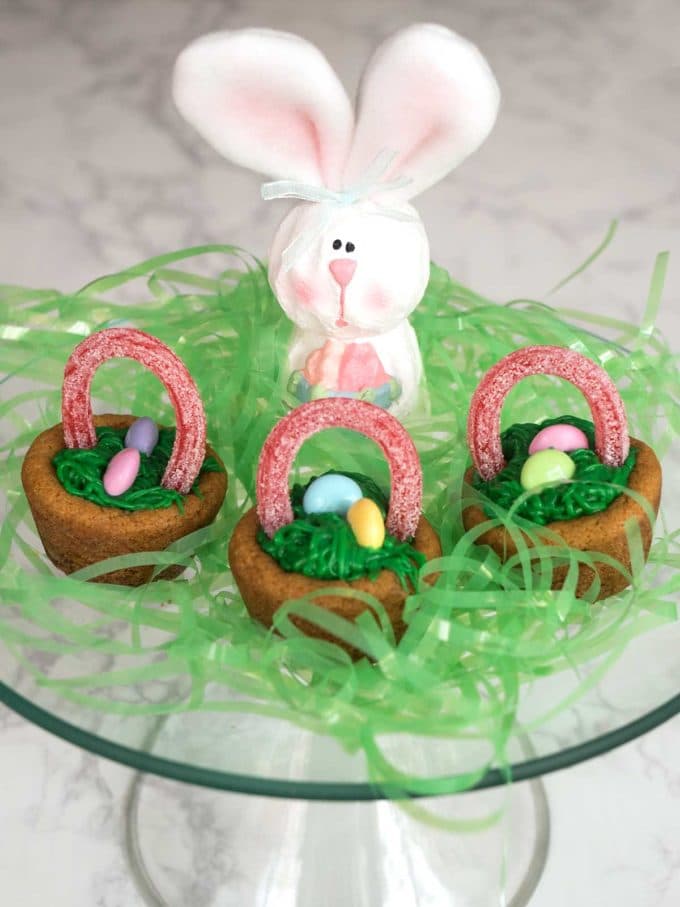 29. Honey-Orange Upside Down Cake with Honey-Bourbon Whipped Cream via Cali Girl Cooking
30. Instant Pot Cheesecake via My Wife Can Cook
31. Easter Bird's Nests Mini Cheesecakes via Fox and Briar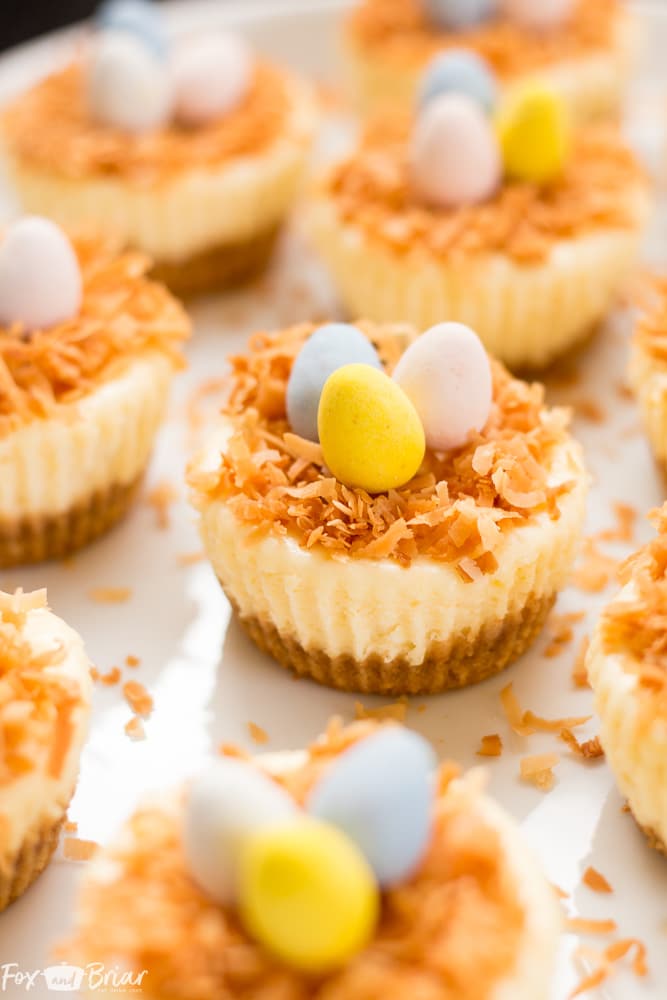 32. Limoncello Ice Cream via Pudge Factor
33. Easter Bunny White Chocolate Bark via Grits and Pinecones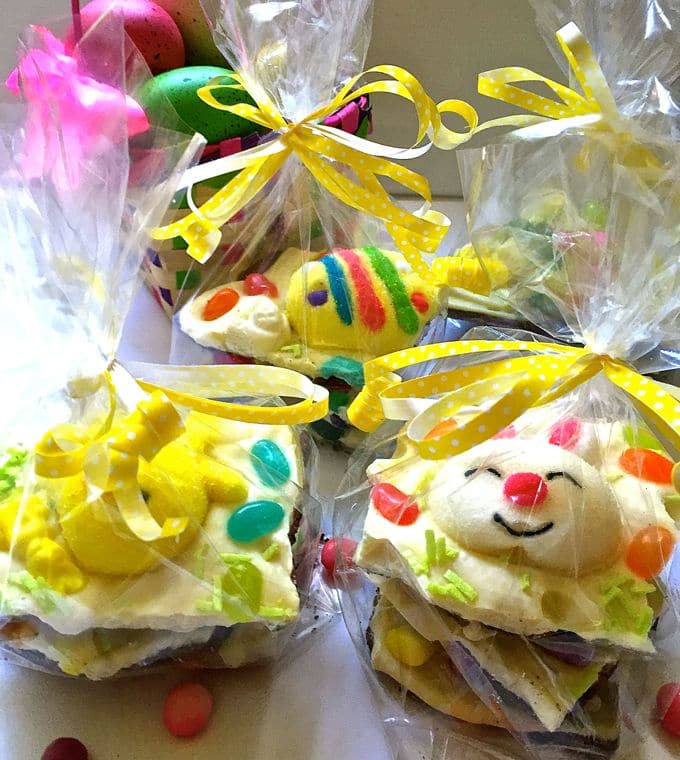 Bonus!
34. Coconut Easter Nest Cake via Sally's Baking Addiction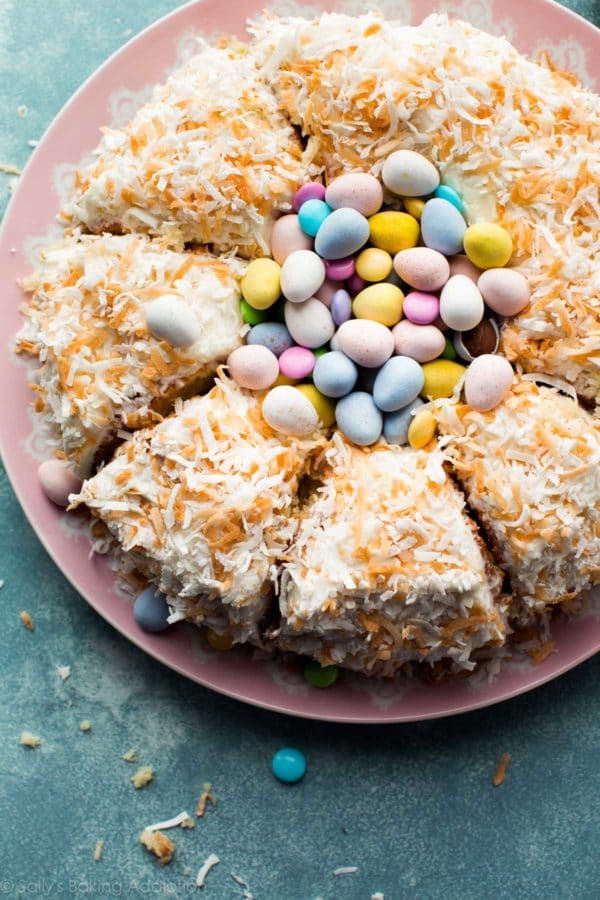 35. Easter Chocolate Cheesecake Dip via Grits and Pinecones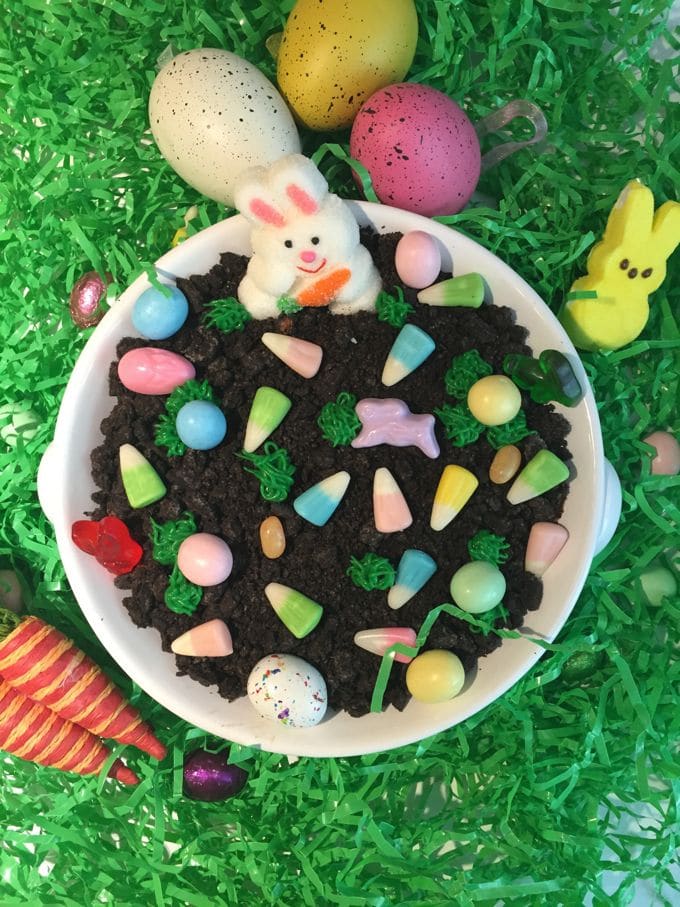 Looking for more Easter menu ideas?
Check out my 38 Easy Easter Dinner Recipes post which contains easy, traditional, and not so traditional recipes for entrées, sides, salads, and bread.
Which of these fabulous desserts is your favorite? Leave me a comment and let me know what you will be making this Easter!
Also, follow me on Pinterest, Facebook, and Instagram. And finally, to be the first to receive notifications of new posts by email, enter your email address in the Subscribe box. Thank you so much for visiting Grits and Pinecones!