Whether you are looking for traditional Easter desserts, Easter treats for the kids, or non-traditional twists on old favorites, I have you covered with this curated collection of over 52 Easter Dessert Recipes and Treats 2023 that are easy to make.
These quick and easy dessert recipes and homemade Easter treat ideas, such as Easter Chocolate Cheesecake Dip and Easter Bunny White Chocolate Bark, are the best of the best! They are irresistibly delicious, kid-friendly, and the perfect sweet ending for your Easter brunch, lunch, or dinner.
Whether you are cooking for two or a crowd and want a traditional Easter cake, how about my Pineapple Upside Down Cake or Carrot Cake with Cream Cheese Icing? For something a little different this year, how about a showstopping homemade ice cream such as Bourbon Ice Cream or Pecan Pralines and Cream Ice Cream?
If you are looking for something lighter, springtime favorites with fresh berries, such as Vanilla Panna Cotta with Sliced Strawberries, Strawberry Pie, or Old Fashioned Strawberry Shortcakes, are sure to please even your pickiest eaters.
If you are pressed for time, make-ahead, no-bake favorites such as Key Lime Mousse, Lemon Tart, and Kumquat Pie are perfect choices.
These unique Easter desserts pair well with the classic main dishes such as Baked Ham with Pineapple and Cherries, Double Smoked Ham, and Roasted Rack of Lamb with Garlic and Herbs. And don't forget your Easter dinner menu wouldn't be complete without these easy, top-rated Easter side dish recipes.
Vanilla Panna Cotta with Sliced Strawberries – Grits and Pinecones
Easy to make, silky smooth, creamy Vanilla Panna Cotta, topped with sliced fresh strawberries, is the ultimate Easter dessert. A classic Italian dish, this recipe is made with sweetened heavy cream, a bit of sour cream, and thickened with unflavored gelatin.
Not only is panna cotta an amazing dessert, but it can also be made in advance, molded or unmolded, practically foolproof, has endless flavor variations, and has many topping possibilities.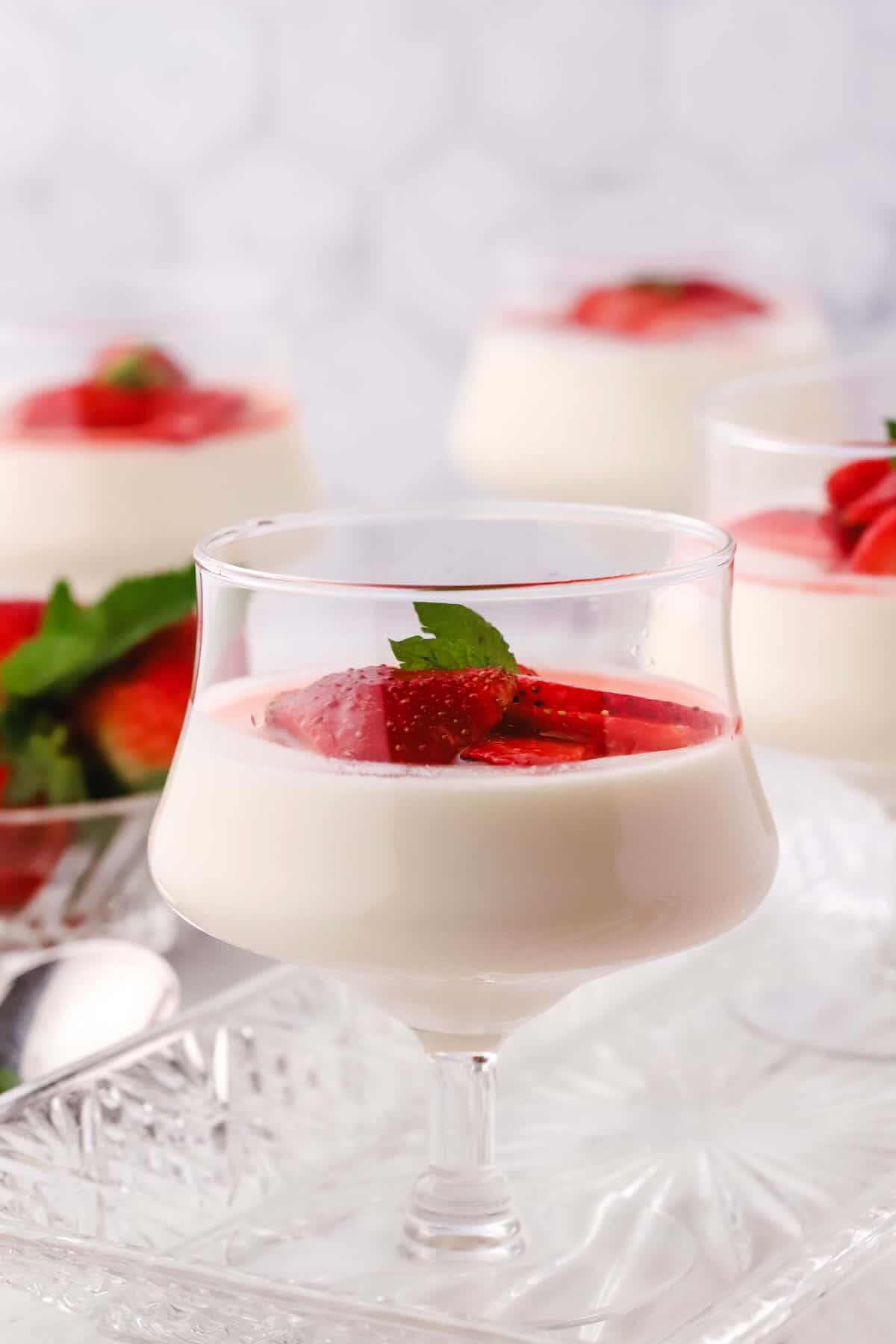 Coconut Easter Nest Cake – Sally's Baking Addiction
So let's eat cake with candy! Honestly, the Easter season is the BEST candy season out of all the holidays in the year. Easter bunny, you've got the right idea. Robin's Eggs! Jelly Beans! Cadbury Creme Eggs! Reese's Eggs! A beautiful finale to your meal!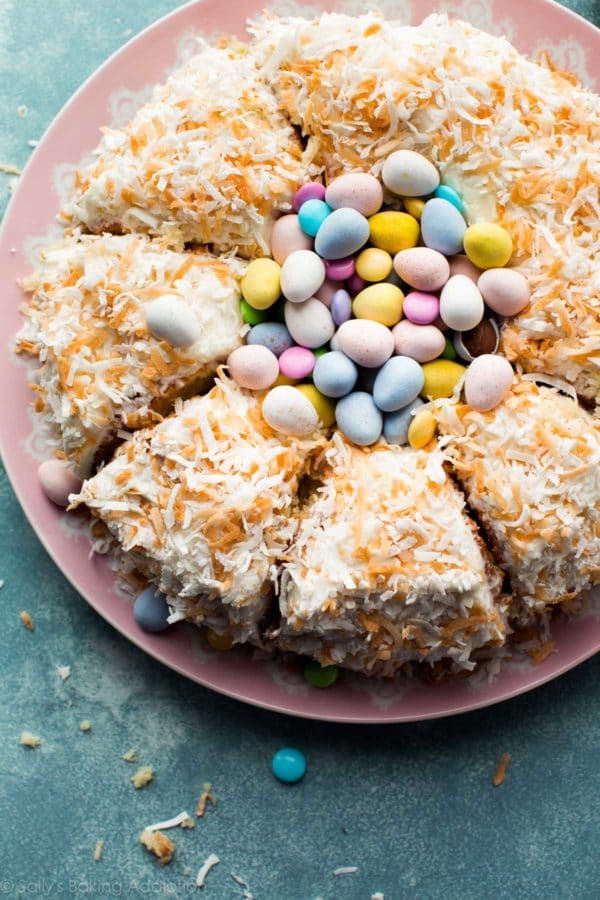 Meyer Lemon Tart with Gingersnap Crust – Grits and Pinecones
When life gives you Meyer lemons, you need an easy lemon tart recipe! One bite of this luscious, tangy Meyer Lemon Tart with its crisp, crunchy gingersnap crust will have your taste buds singing the Hallelujah chorus and wanting more.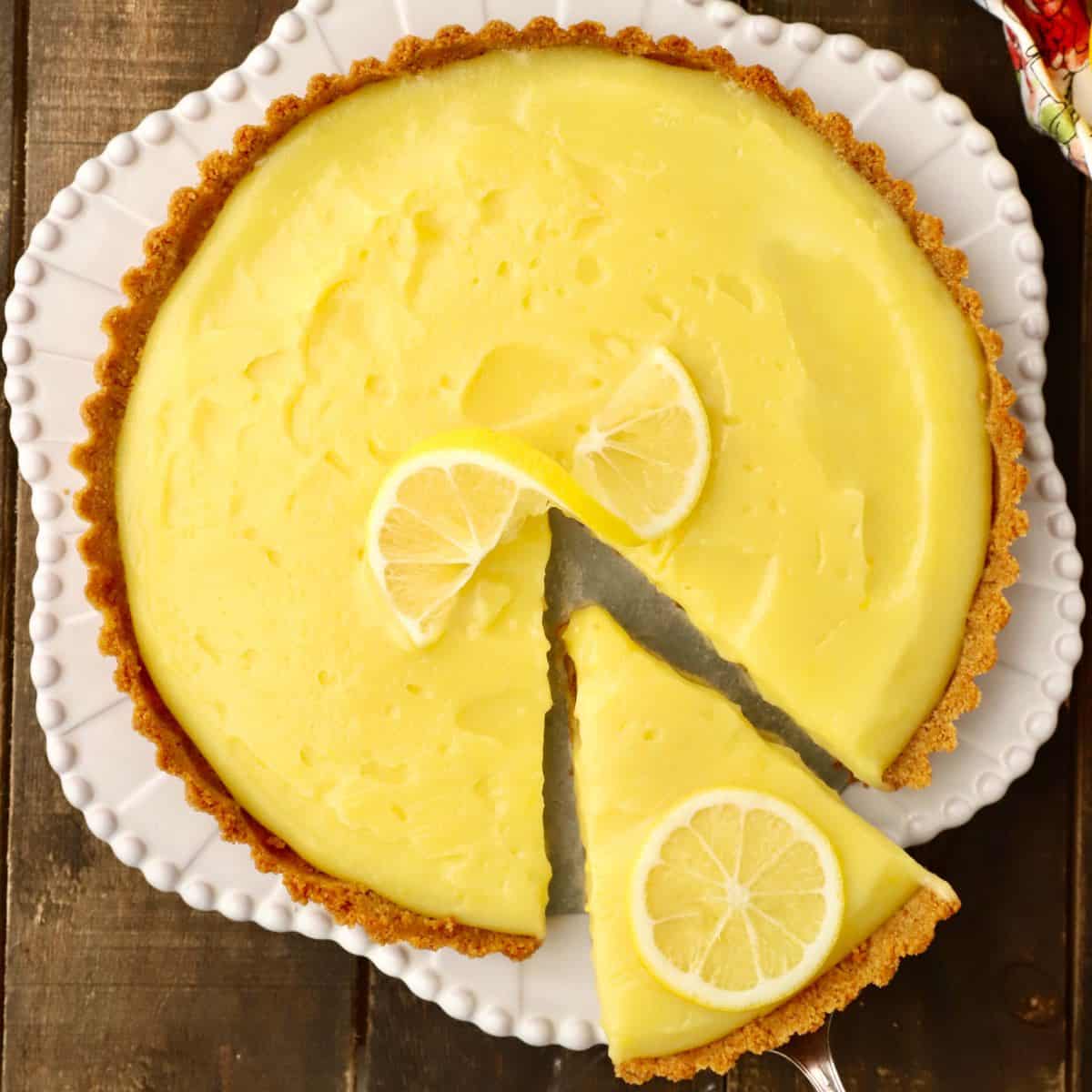 Easter Surprise Lemon Bundt Cake – Pudge Factor
Brighten your Easter season with this rich and moist Surprise Lemon Bundt Cake. It feels like springtime and tastes amazing under a layer of lemon glaze. Every piece is a surprise.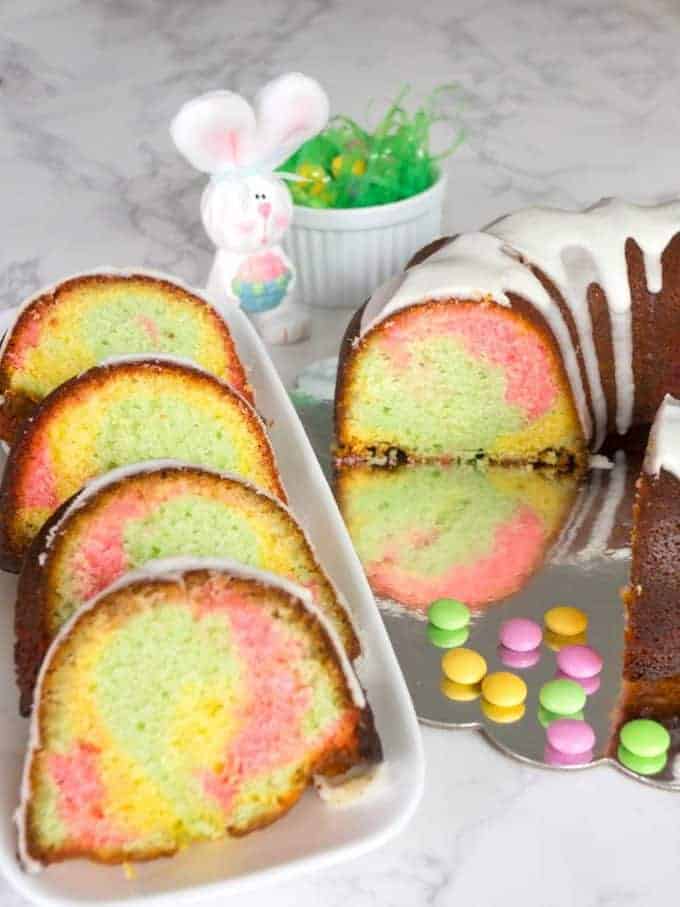 Easy Key Lime Mousse – Grits and Pinecones
Easy tangy Key Lime Mousse is quite possibly one of the quickest and easiest dessert recipes you will ever make and one of the most delicious too!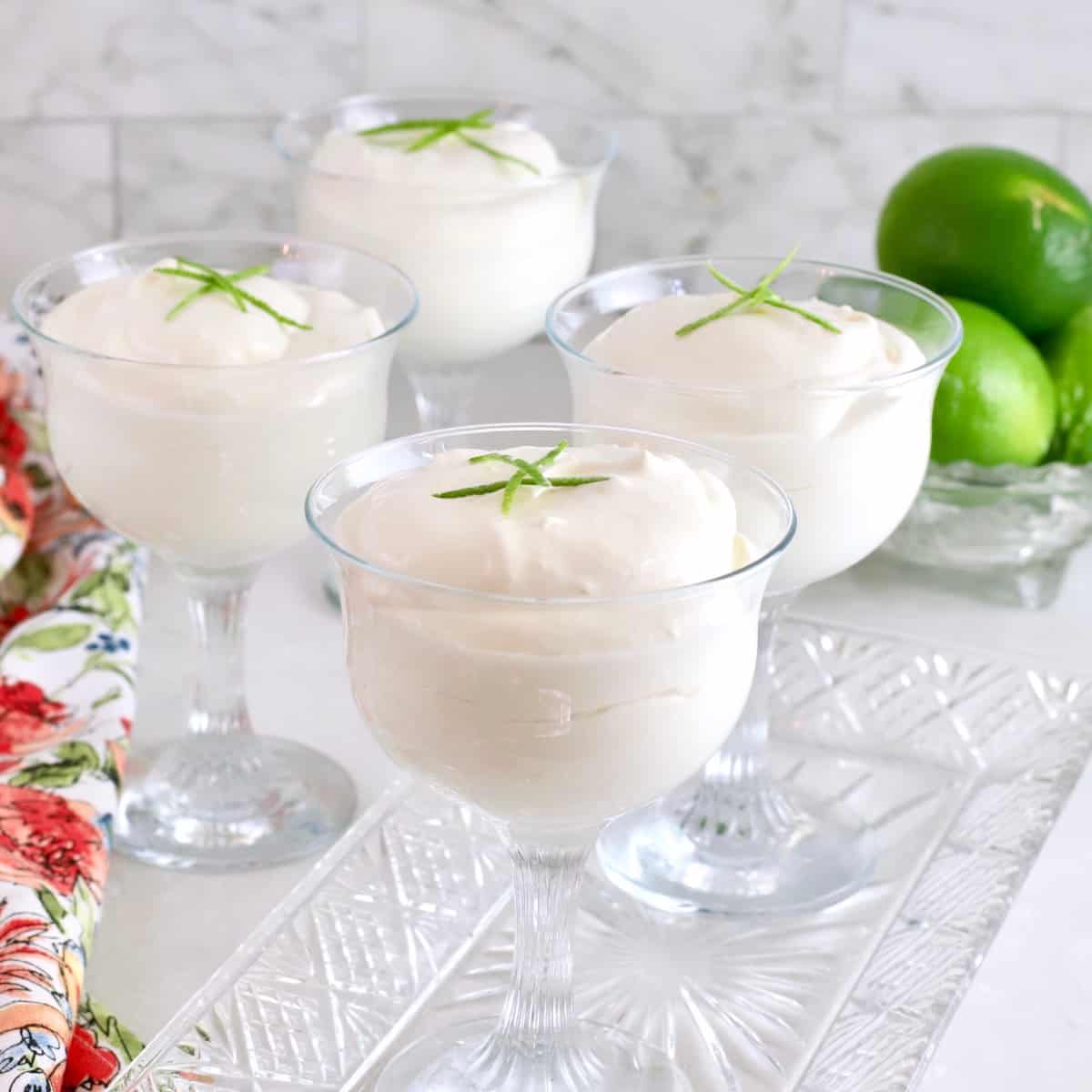 Easter Bird's Nests Mini Cheesecakes – Fox and Briar
These adorable Easter Bird's Nest Mini Cheesecakes will be a hit at your Easter brunch or dinner and are so easy to make! Delicious, silky mini cheesecakes topped with toasted coconut and mini egg candies make a cute and festive dessert!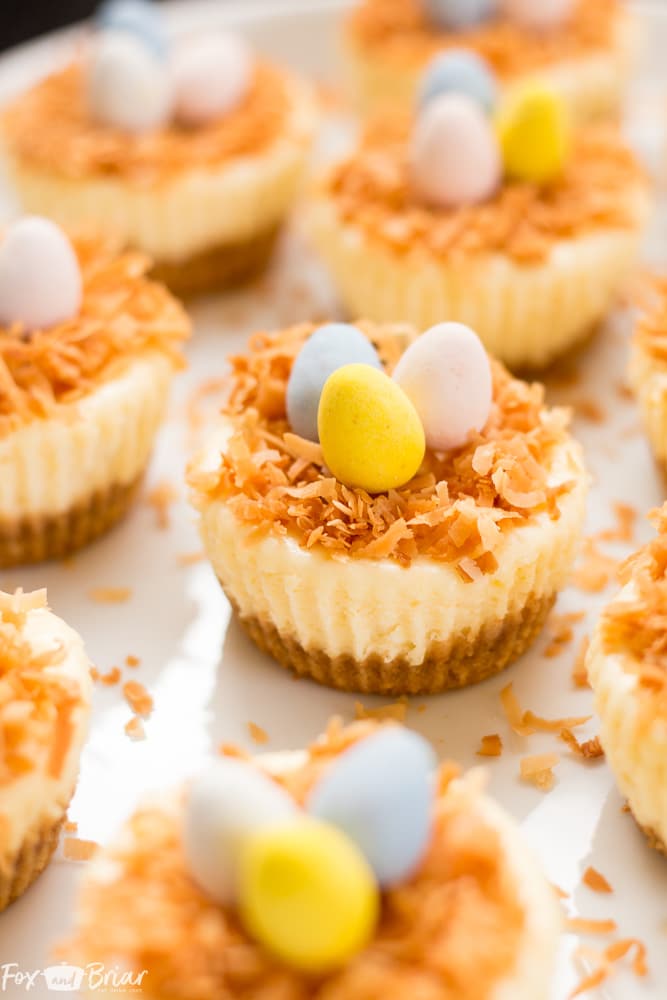 Old Fashioned Strawberry Pie – Grits and Pinecones
A blast from the past, Old Fashioned Strawberry Pie with Jello is full of fresh, plump, and juicy, sun-ripened strawberries topped with a delectable strawberry glaze.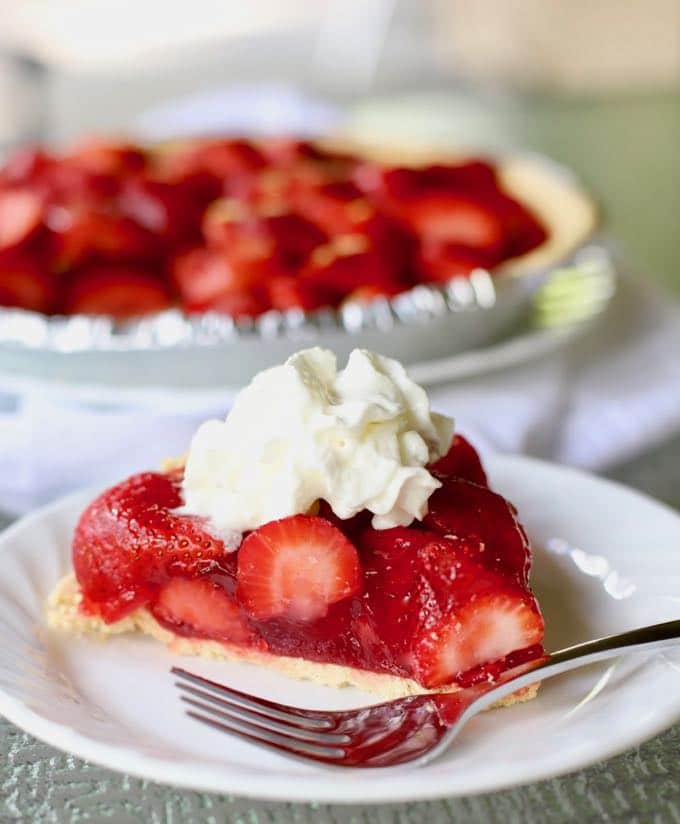 French Lemon Cream Tart – Pudge Factor
French Lemon Cream Tart is the perfect combination of sweet and tart. The amazing velvety smooth dessert is perfect for Easter or anytime.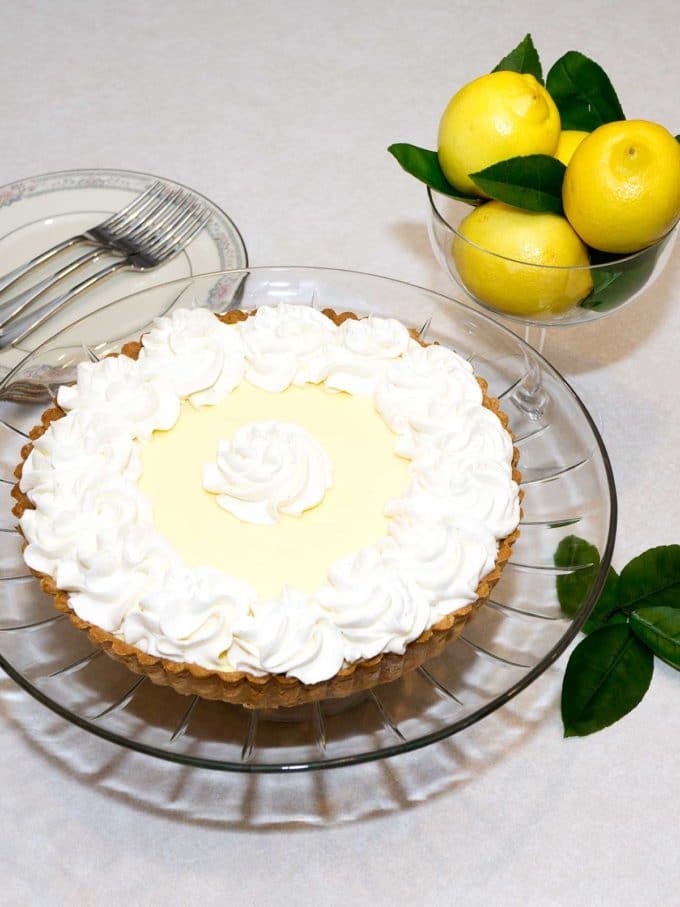 Classic Pineapple Upside Down Cake – Grits and Pinecones
An old-fashioned classic, Easy Pineapple Upside-Down Cake features caramelized pineapple and maraschino cherries over a rich delicious cake! Nothing says Easter like a yummy Pineapple Upside-Down Cake!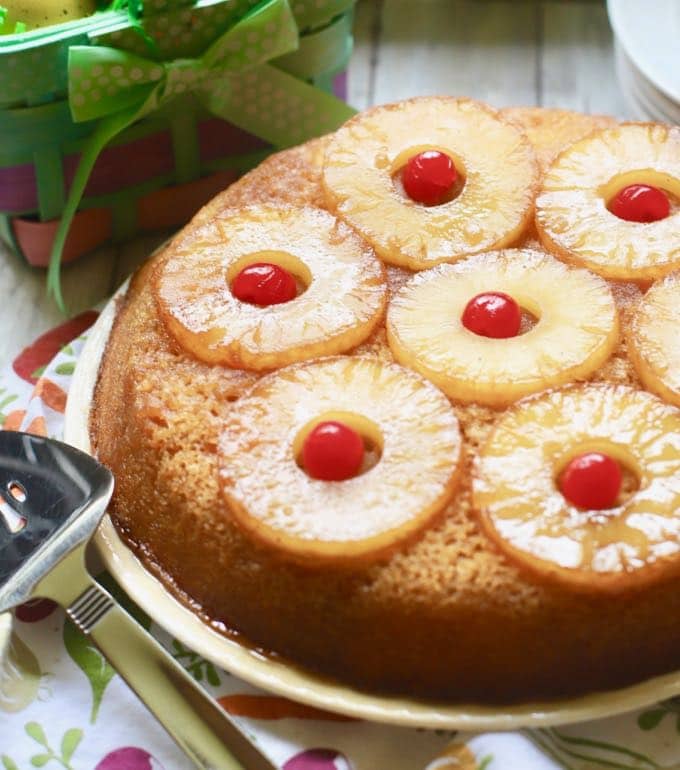 Gluten-Free Lemon Cake – Gluten-Free Palate
A layered cake filled with lemon curd and covered in a smooth, creamy lemon buttercream frosting, this Gluten-Free Lemon Cake will be the perfect addition to any holiday celebration.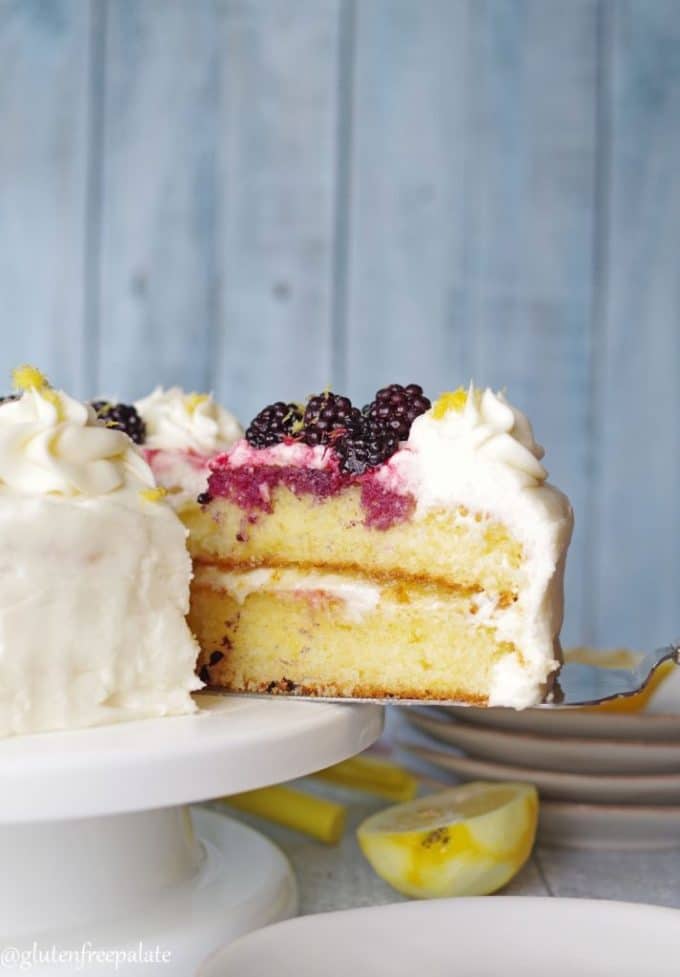 Strawberry Trifle with Angel Food Cake – Grits and Pinecones
My easy no-bake, Strawberry Trifle with Angel Food Cake, is made with fresh, luscious strawberries, heavenly whipped cream, and layers of light-as-a-cloud angel food cake. I guarantee that this make-ahead wonder will be one of the easiest and most delicious desserts you will ever prepare!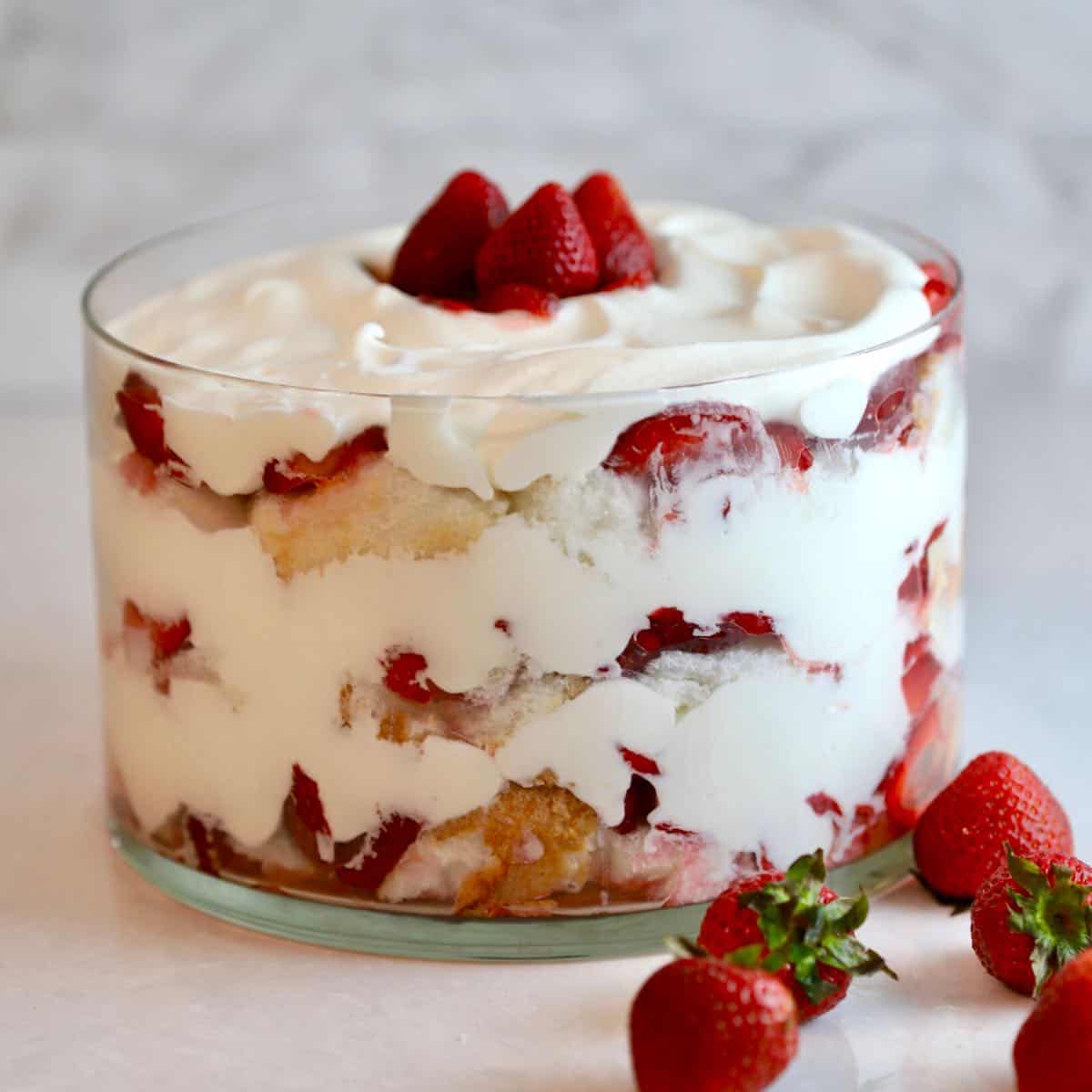 Meringues Chantilly – Pudge Factor
Meringues Chantilly is one of the most elegant desserts that you could imagine. It's also one of the easiest desserts that you can make. Imagine light and crispy meringue shells filled with whipped cream and topped with fruit and a decadent raspberry sauce.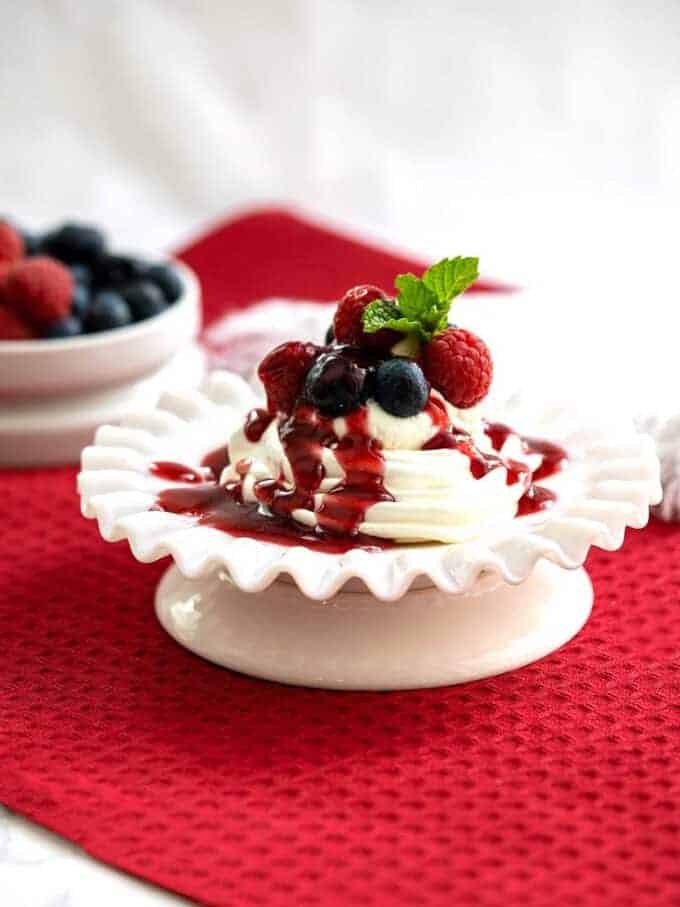 Minnie Lee Croley's Sour Cream Pound Cake – Grits and Pinecones
Remember the delicious old-fashioned pound cakes your grandmother used to make from scratch? Like Minnie Lee Croley's Sour Cream Pound Cake, they were glorious with a thick, crunchy crust and a delicious, dense, and moist interior.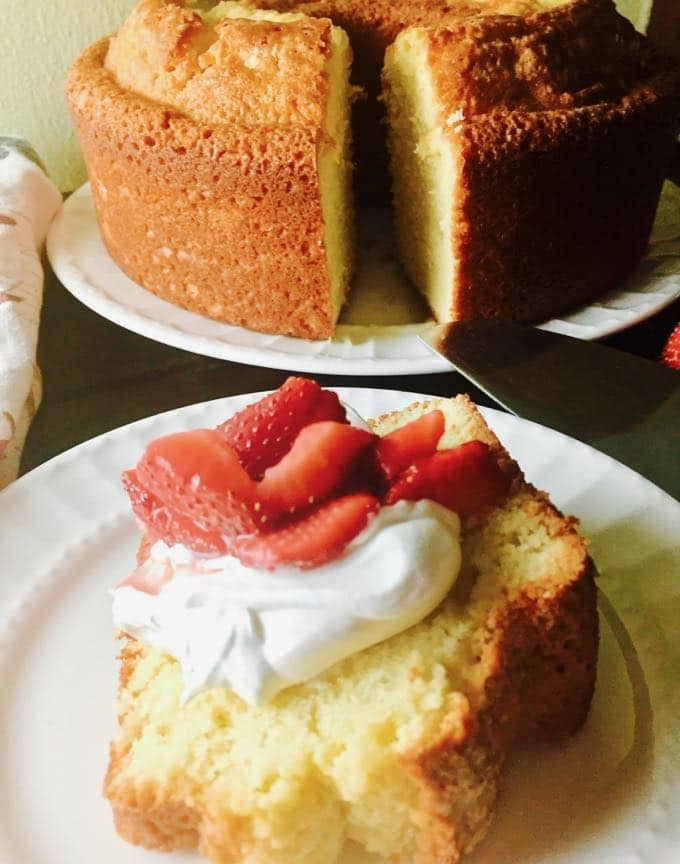 Easter Confetti Cake – The Cake Chica
Homemade confetti cake all dressed up for Easter with buttercream and sprinkles. This Confetti Cake is such a fun one, and you can turn it into any party cake or holiday cake by just switching up the color of sprinkles you use.
Easter Chocolate Cheesecake Dip – Grits and Pinecones
Easter Chocolate Cheesecake Dip is a bit of dessert fun and whimsy, a no-bake creamy chocolate cheesecake dip covered with crushed Oreo cookies and topped with your favorite candy.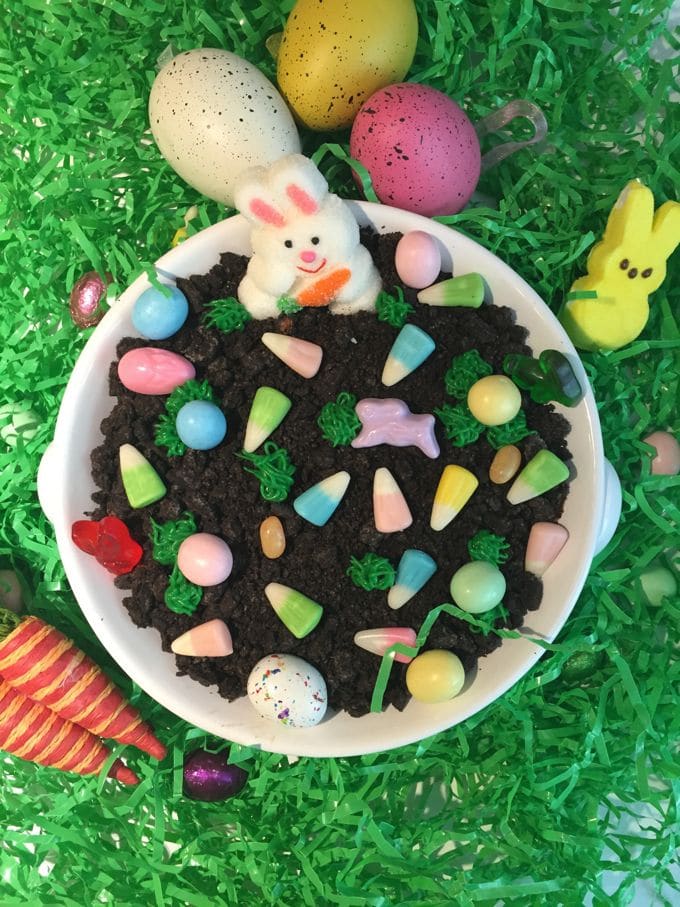 Peek-a-Boo Easter Eggs – Flour Arrangements
Making Peek-A-Boo Easter Eggs is a fun, kid-friendly project. With a little help, kids can take charge of measuring, mixing, shaping, and decorating.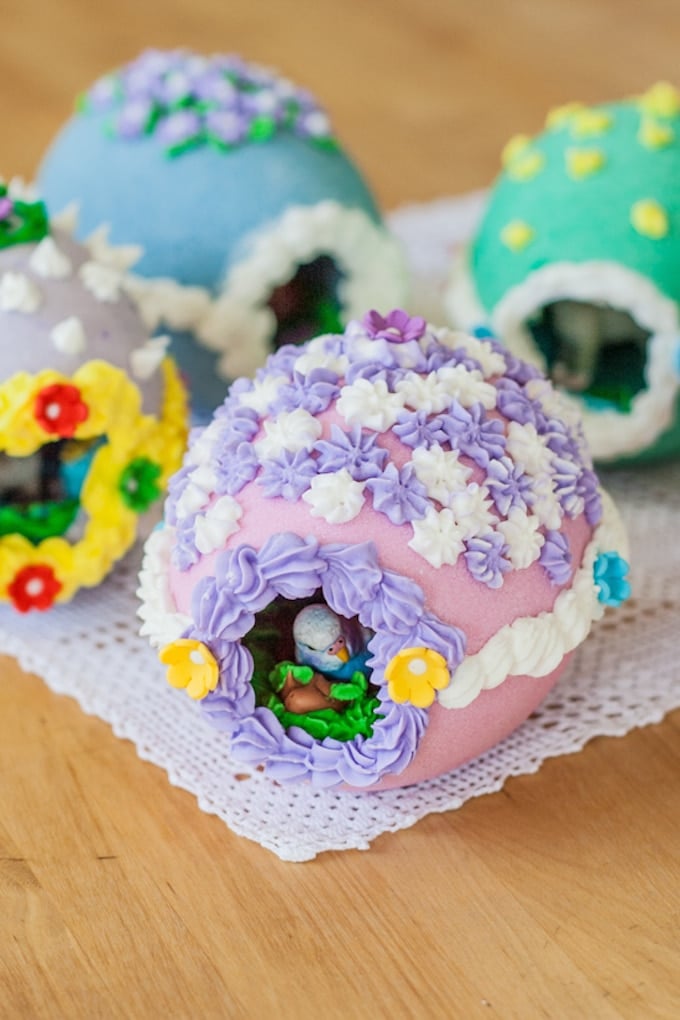 Classic Southern Strawberry Shortcake – Grits and Pinecones
Homemade Southern Strawberry Shortcake is the stuff dessert dreams are made of, and for a good reason. With fresh red, juicy strawberries, billowy clouds of whipped cream, and crunchy Southern shortcake biscuits, this traditional quick and easy dessert is as beautiful as it is delicious!
Easy Easter Dessert Recipe – Trifle Parfaits – A Hundred Affections
If you need an easy Easter dessert, this trifle parfait is a perfect choice! With a wide choice of color and flavor combinations, you can create a no-fail spring dessert, a quick fix for you, and a mouthwatering treat for your guests!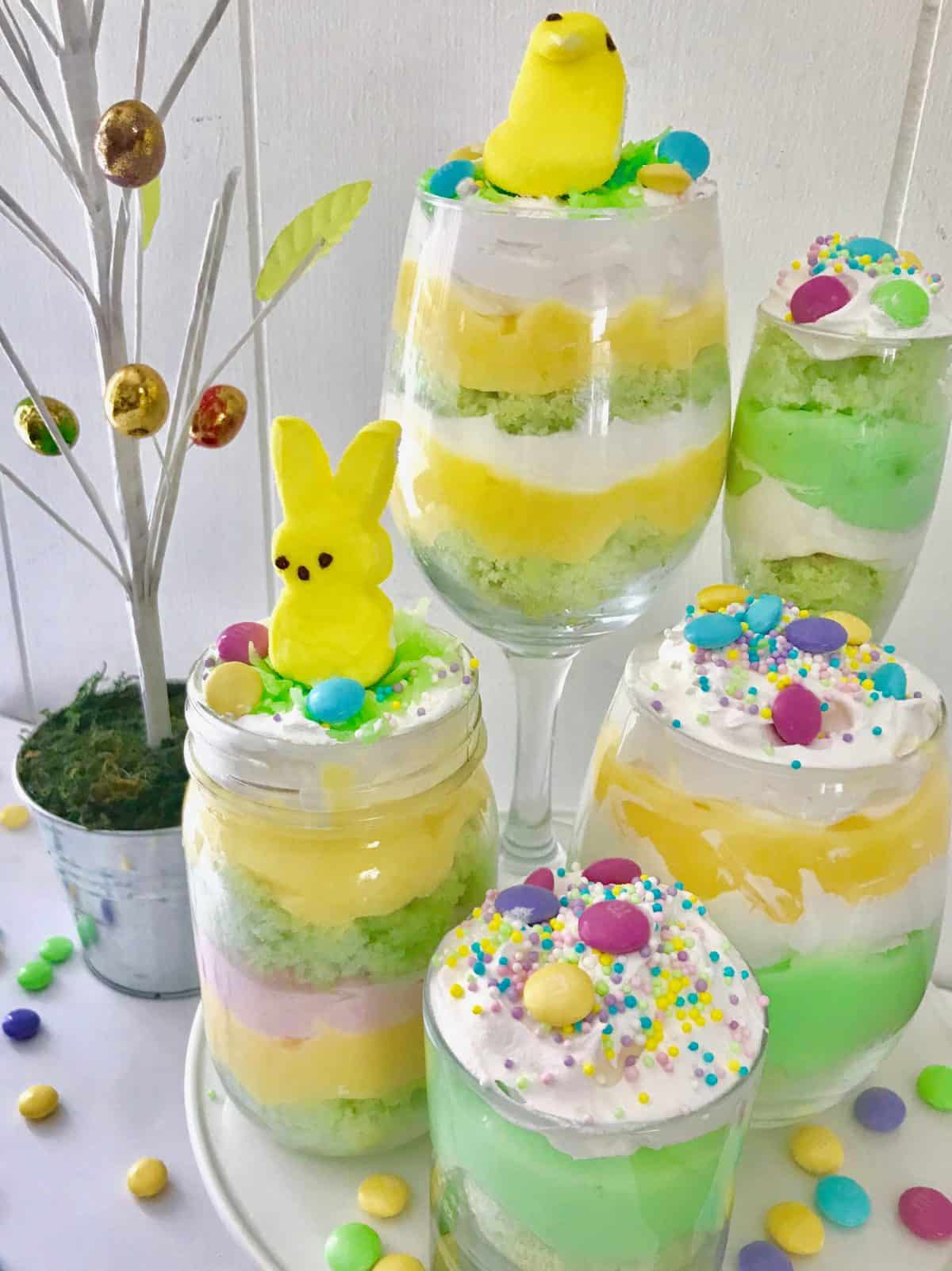 Easter Bunny White Chocolate Bark – Grits and Pinecones
No-bake Easter Bunny White Chocolate Bark is the perfect homemade sweet treat for your big and little kids. Make new memories this year with this simple yet delicious candy.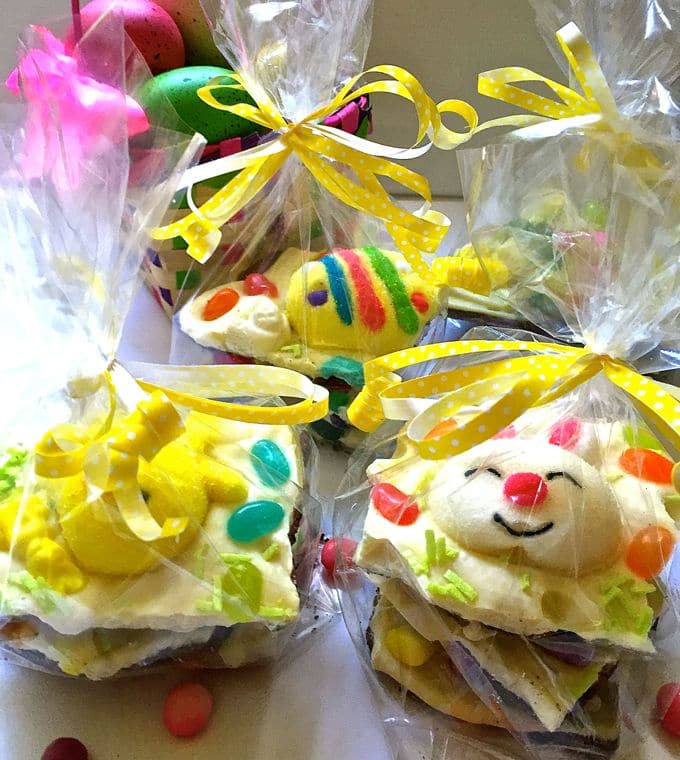 Gluten-Free Funfetti Cupcakes – Jar of Lemons
This year I'm keeping it clean and giving a shout-out to my gluten-free friends! This Gluten-Free Funfetti Cupcakes recipe is made with coconut flour, these clean sprinkles, and an all-natural icing dye made out of beets (this stuff seriously makes me so happy)!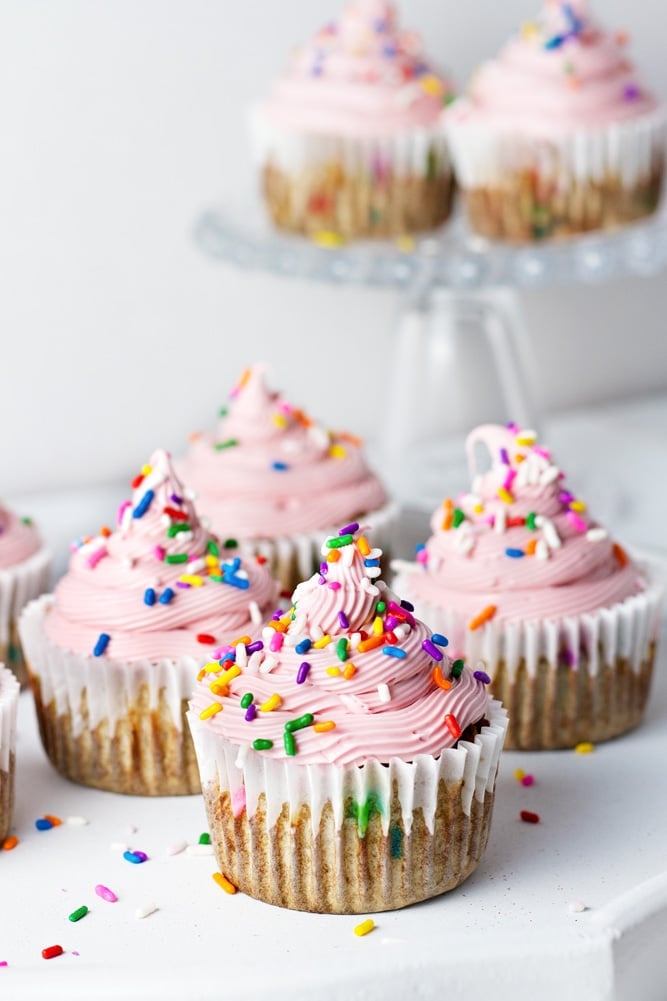 Carrot Cake with Cream Cheese Icing – Grits and Pinecones
There aren't too many desserts in this world more delicious than a carrot cake, full of carrots, pineapple, raisins, and because I'm a Southern girl, pecans. If that isn't enough deliciousness, this Carrot Cake is then topped with a quick and easy but decadent, luscious, and velvety smooth cream cheese icing.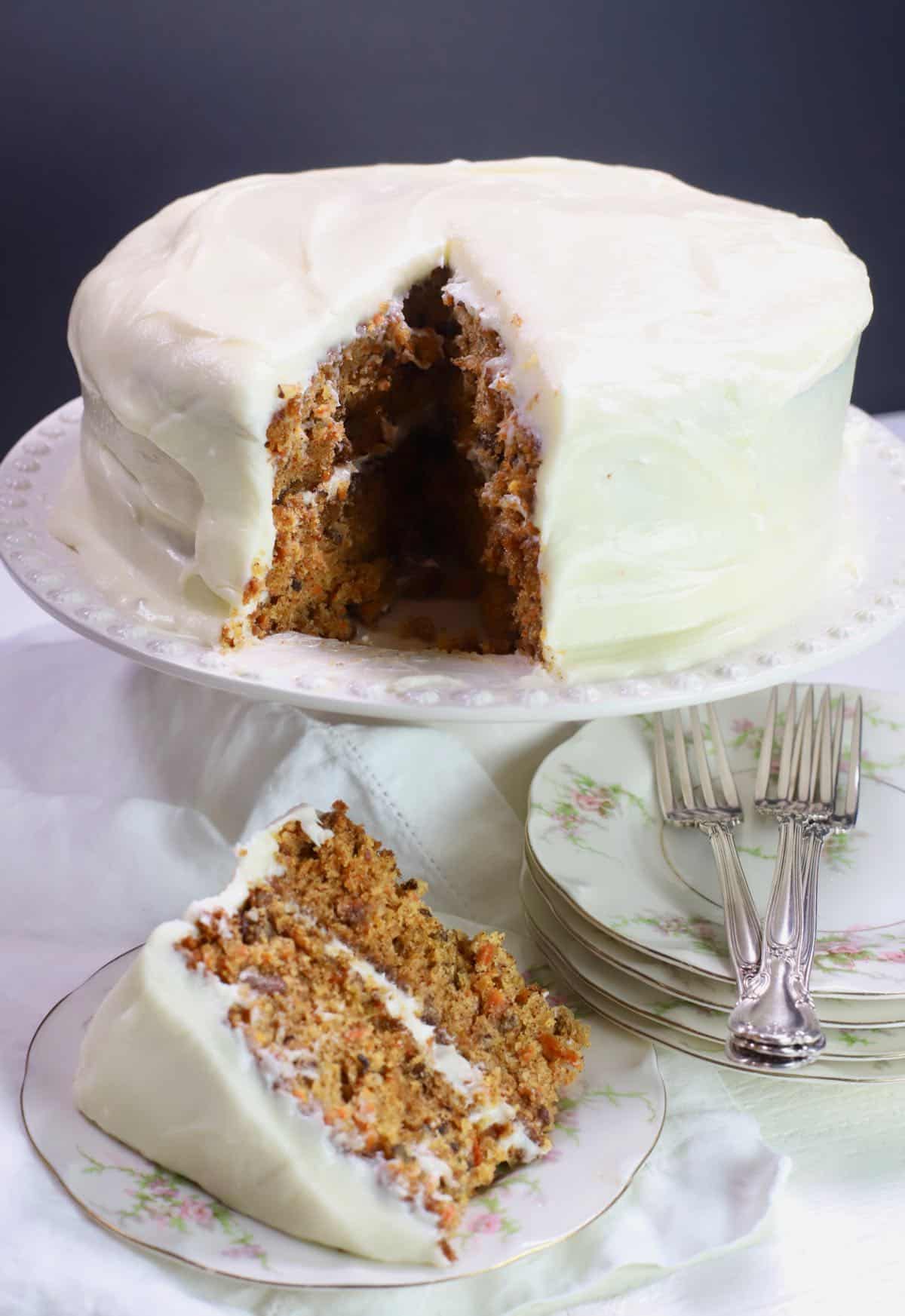 Lemon Curd Tartlets – Pudge Factor
Lemon curd is like liquid gold! This lemon curd is smooth and silky with a tangy and tart flavor that overwhelms your senses. When piped into a mini pastry shell and topped with whipped cream, it produces an extraordinary treat.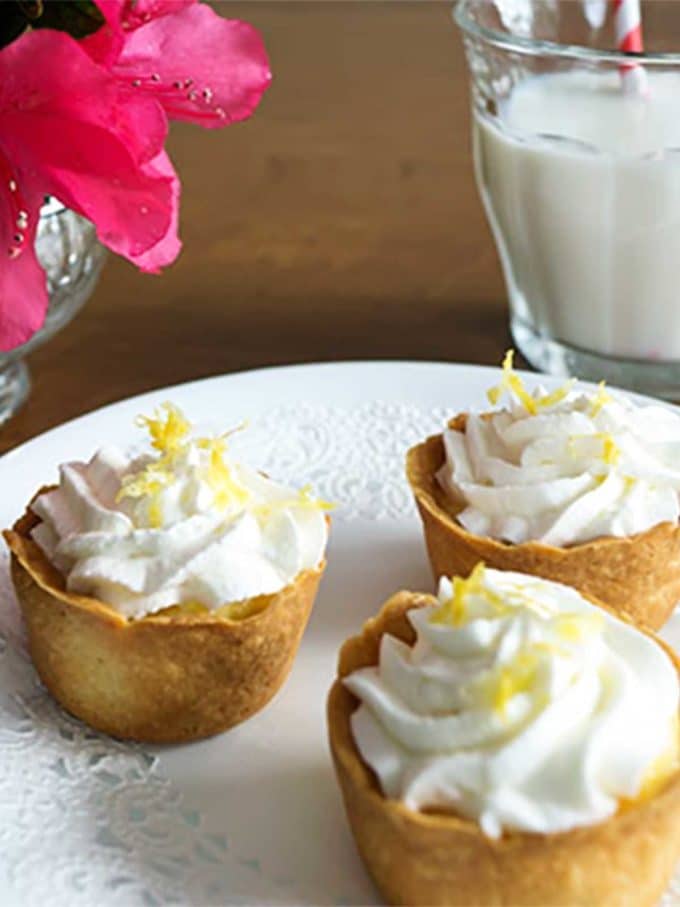 The Cutest Bunny Shaped Easter Cookies – Sugar and Charm
These are the cutest Easter cookies! A classic sugar cookie, frosted with royal icing and a tiny buttercream tail. These will be a hit for any spring brunch!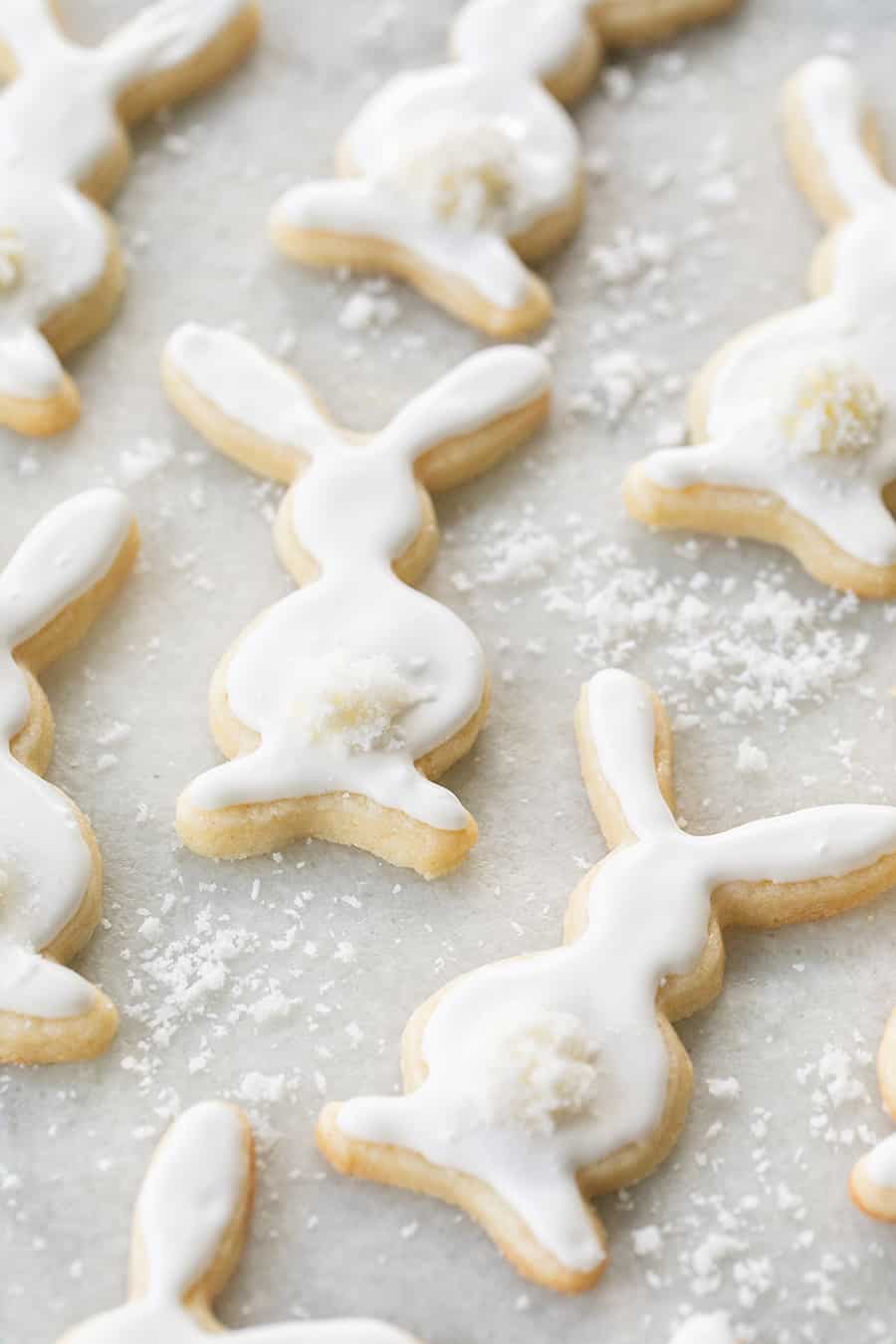 Italian Easter Bread Rings – Cristina's Cucina
Individual Italian Easter Bread Rings are baked around an egg and decorated with icing and sprinkles. Not only are they really easy to make, but they make the perfect Italian dessert. Make one large ring if you prefer, but this authentic, traditional Italian bread will elate children and adults alike!
Luscious Southern Lemon Bars – Grits and Pinecones
Luscious Southern Meyer Lemon Bars are the perfect antidote for what ails you. Fresh as sunshine and full of Vitamin C, these scrumptious lemon bars made with Meyer lemons are guaranteed to brighten anyone's day.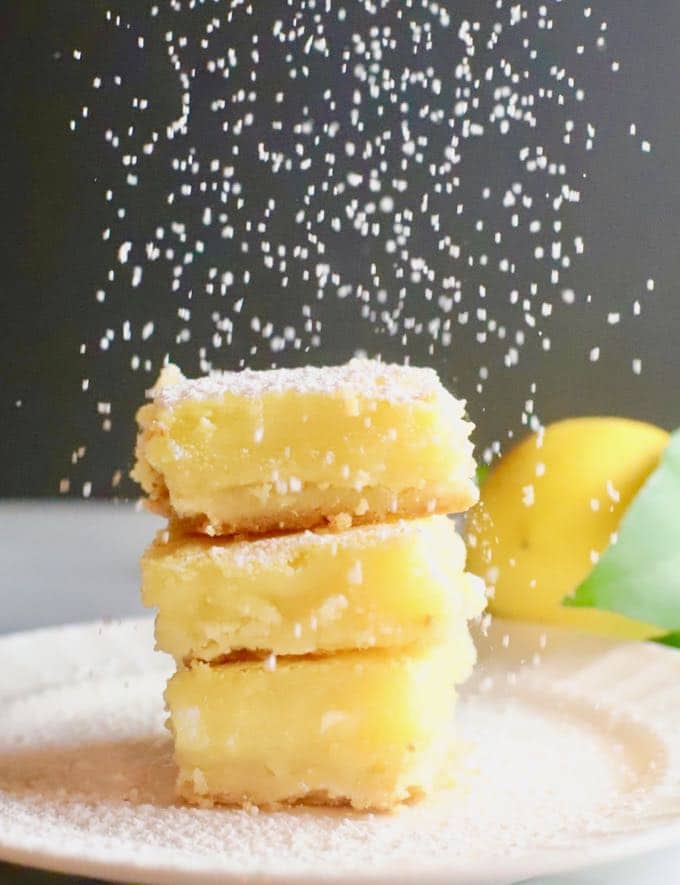 Easter Bunny Bark – Pudge Factor
Easter Bunny Bark contains only two ingredients and takes minutes to make. It is sure to delight your family and friends who gather for your celebration!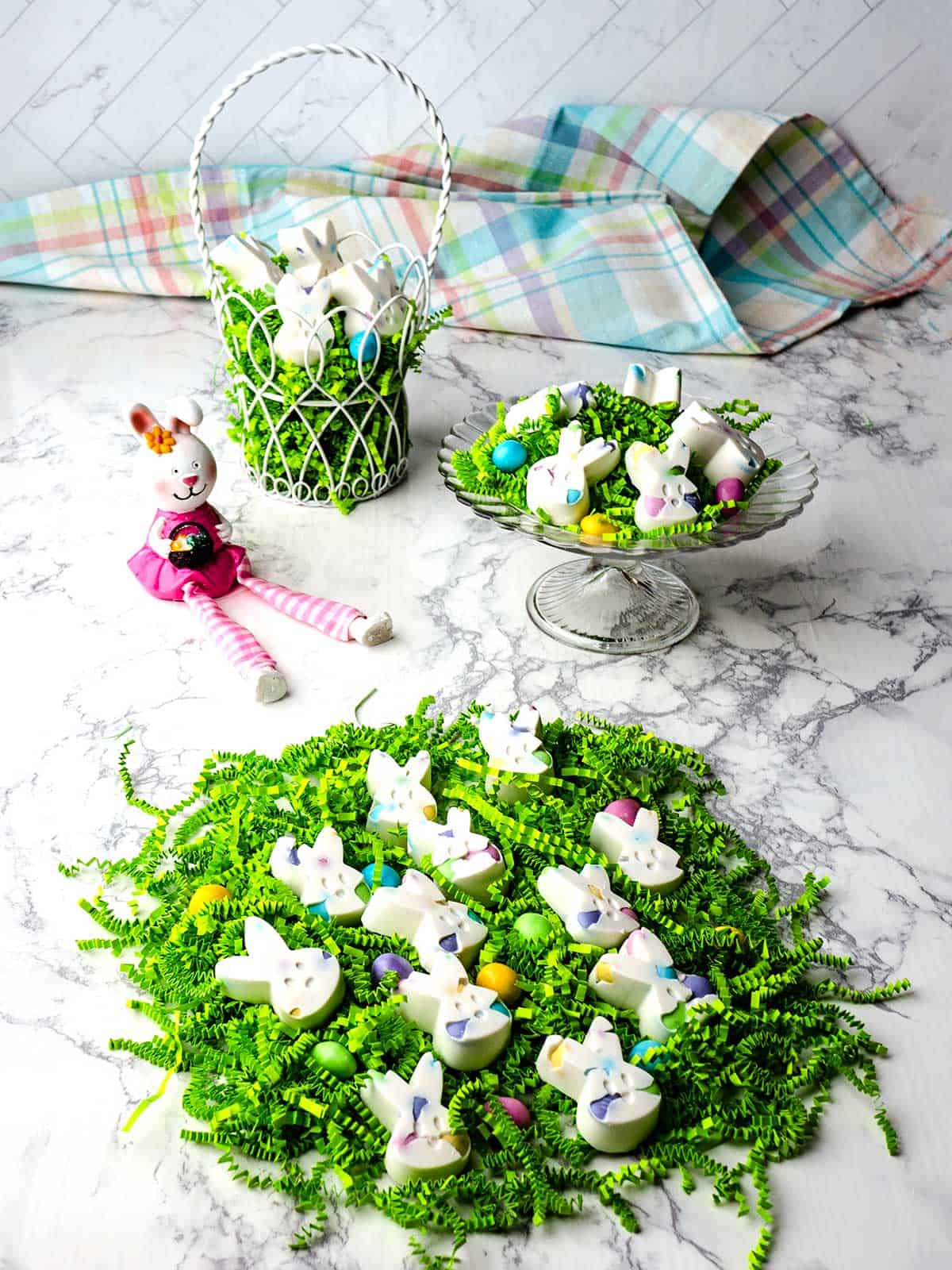 White Zucchini Cake with Whipped Vanilla Frosting, Lemon Curd, and Blueberries – The Merchant Baker
The combination of flavors is perfect, and this luscious cake would make a great Easter dessert. The cake is not super sugary sweet, so it balances well with the frosting and sweet/tart lemon curd's sweetness. The blueberries are the proverbial icing on top of the cake and add wonderful flavor and freshness.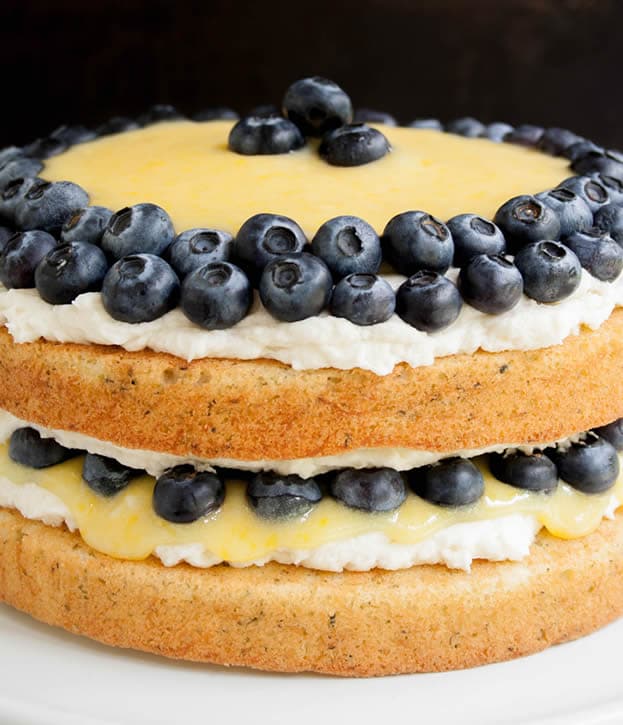 Mr. Bunny Easter Cake -The Gingham Apron
Easter is just a few weeks away, yippee! It is such a wonderful time of year and such a beautiful reason to celebrate with this easy-to-make bunny cake.
Luscious Lemon Swirl Cheesecake – Grits and Pinecones
Have you ever wanted to know how to make a cheesecake? Are you looking for the perfect cheesecake recipe? Do you need an easy but elegant and delicious dessert for Easter or a dinner party with friends? If your answer is yes, check out my Luscious Lemon Swirl Cheesecake!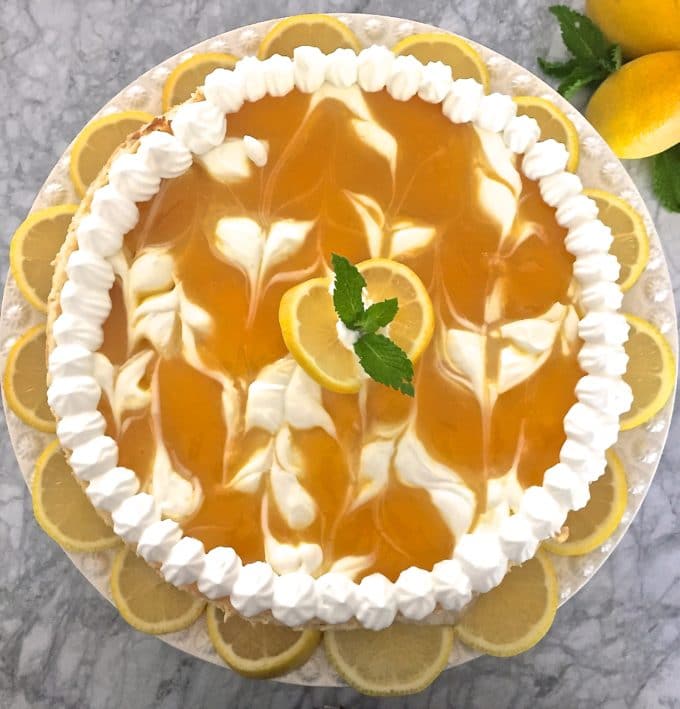 Chocolate Chip Brownie Cheesecake – Pass Me Some Tasty
This gluten-free Chocolate Chip Brownie Cheesecake boasts a rich brownie crust with a silky, cream cheese filling speckled throughout with mini chocolate chips. Top with fresh strawberries for a truly out-of-this-world, decadent, and delicious cheesecake!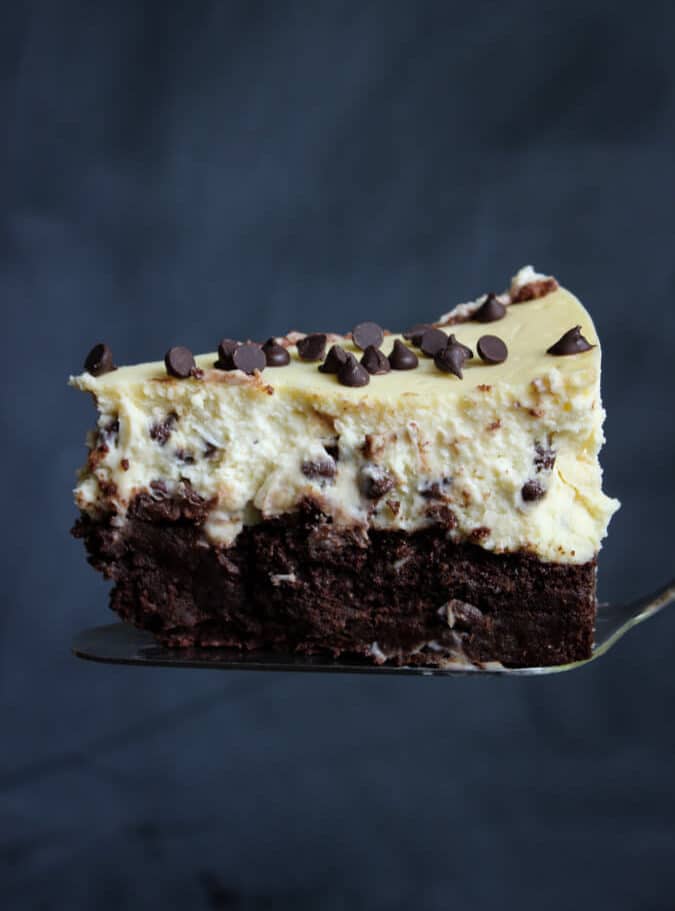 Chocolate Covered Peanut Butter Easter Treats – Pudge Factor
If you like Reese's Peanut Butter Cups, you'll love these easy-to-make Chocolate Covered Peanut Butter Treats. They only require four ingredients and are the perfect combination of chocolate and peanut butter. Bet you can't eat just one!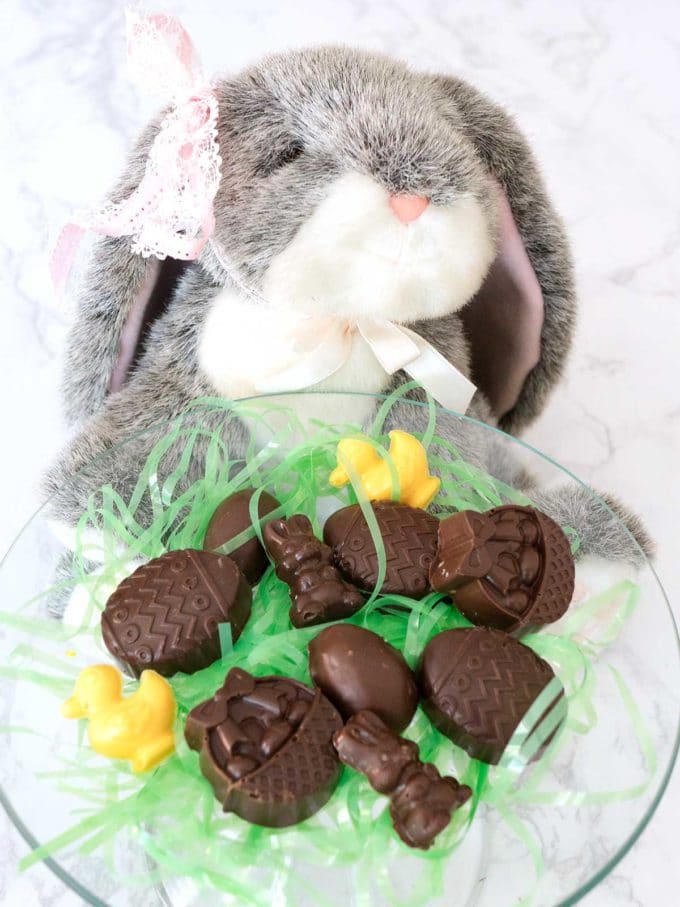 Sugar Cookie Bars – Cooking with K
Who doesn't love a thick frosted sugar cookie? If you want the perfect taste of sugar cookies without all the work of rolling them out and cutting them out, then you will love these Sugar Cookie Bars. Perfect for Easter.
Lemon Posset – Pudge Factor
Lemon Posset is a Classic English dessert dating back to the Middle Ages. The modern version is chilled, with a velvety smooth texture that magically congeals with only three ingredients – cream, sugar, and lemon.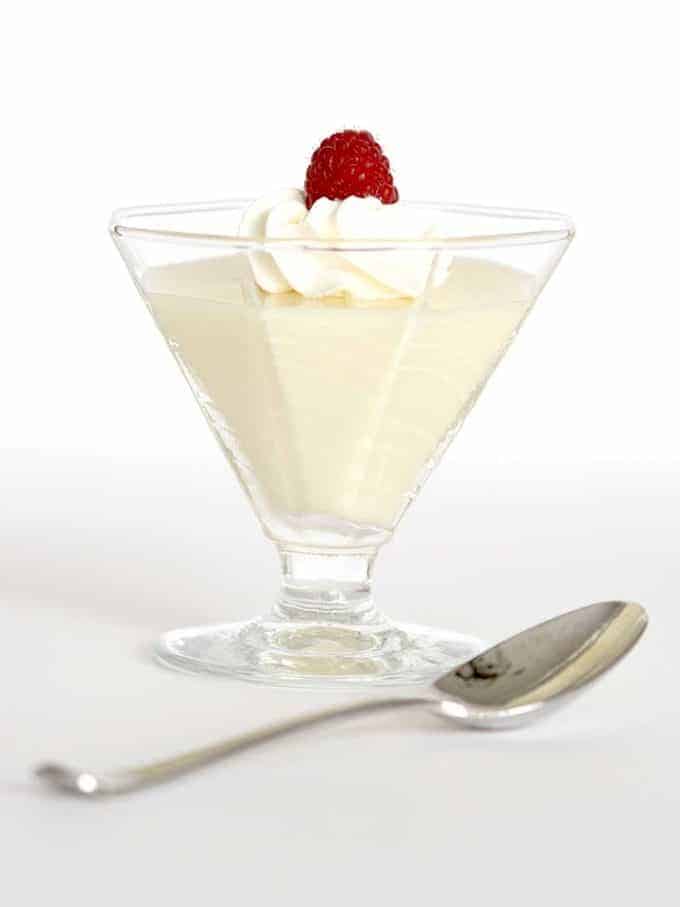 Chai and Vanilla Cake with Vanilla Buttercream (Pastel Easter Cake) – The Flavor Bender
A spectacular Easter-themed Chai and Vanilla Cake with soft, fluffy Vanilla Buttercream frosting with a gorgeous pastel watercolor effect, decorated with Easter eggs, chocolate bunnies, and a caramelized nest on top! It is a sunny, happy, and outrageously delicious cake to celebrate all of life's special occasions and nostalgic memories!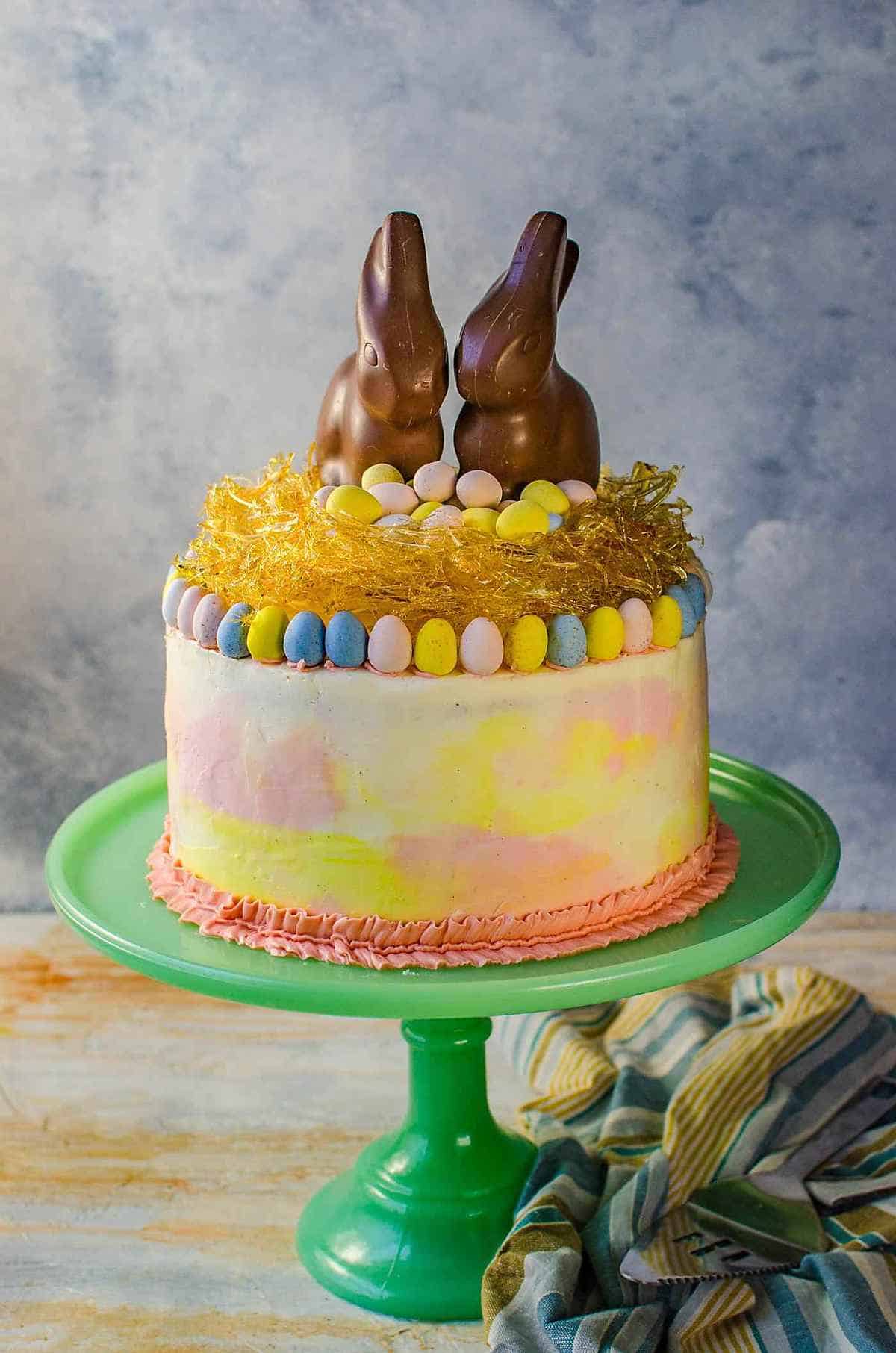 Pecan Praline Ice Cream – Grits and Pinecones
A festive and decadent holiday dessert, luscious Pecan Pralines, and Ice Cream will make a sweet ending to any meal! Sometimes it's called Pralines and Cream Ice Cream, or even simply Praline Ice Cream, but no matter what you call it, the combination of pralines and cream is the perfect balance of richness and sweetness.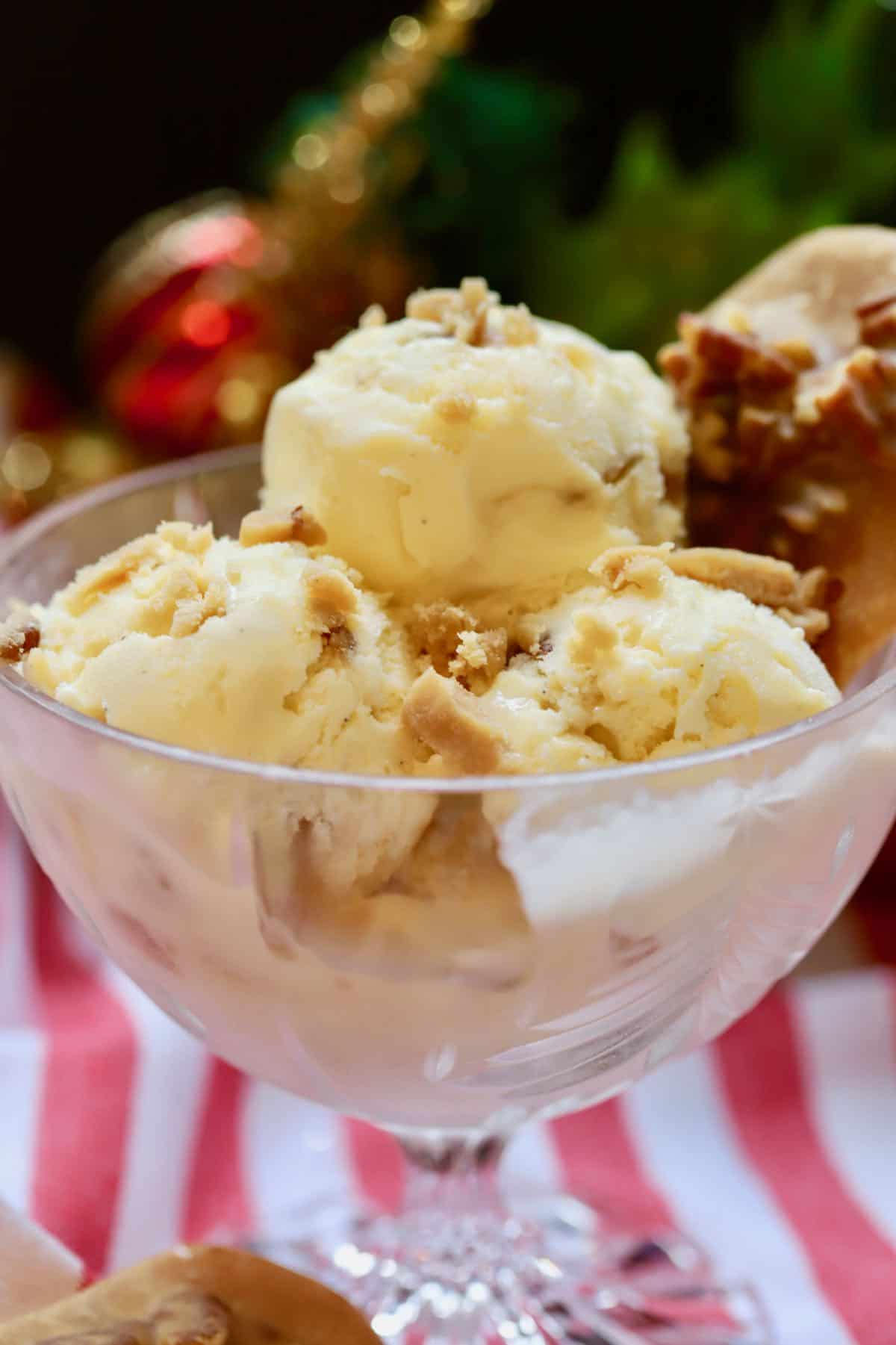 Easy Easter Basket Cookie Cups – Pudge Factor
If you're looking for an easy and adorable treat, look no further! These Easy Easter Basket Cookie Cups take only a few ingredients and are a snap to make.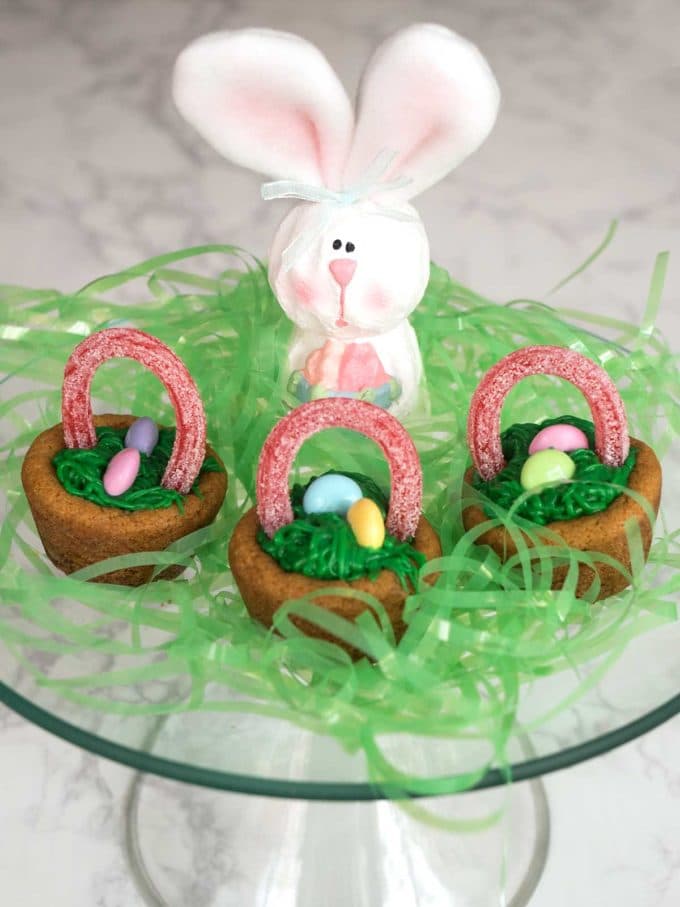 Honey-Orange Upside Down Cake with Honey-Bourbon Whipped Cream – Cali Girl Cooking
This delicious Honey Orange Upside-Down Cake is laced with honey and fresh oranges and topped with homemade, spiked whipped cream.
Instant Pot Cheesecake – My Wife Can Cook
What's a cheesecake without blueberry sauce? I always love cheesecake with some fruit topping, and this blueberry sauce goes really well with this lemon cheesecake.
Easter Creme Egg Swiss Roll – Food Meanderings
This Easter Creme Egg Swiss Roll has a delicious whipped creamy Cadbury Creme egg filling wrapped up in a light and airy sponge cake, then covered in chocolate frosting and adorned with creme eggs and mini eggs. It's a fun and whimsical cake to make and the perfect Easter cake centerpiece!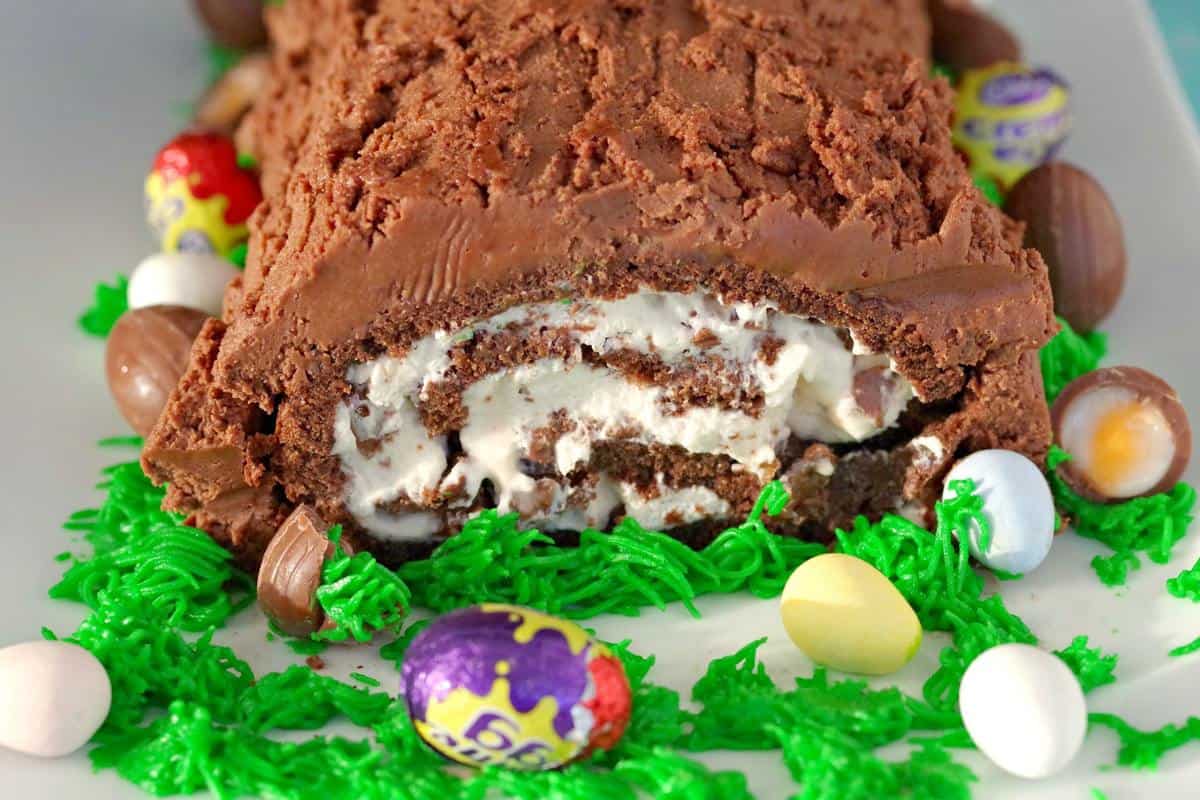 Southern Peaches and Cream Pie – Grits and Pinecones
Southern Peaches and Cream Pie incorporates the most delicious aspects of a peach cake, cobbler, cheesecake, and a pie into one luscious but easy dessert!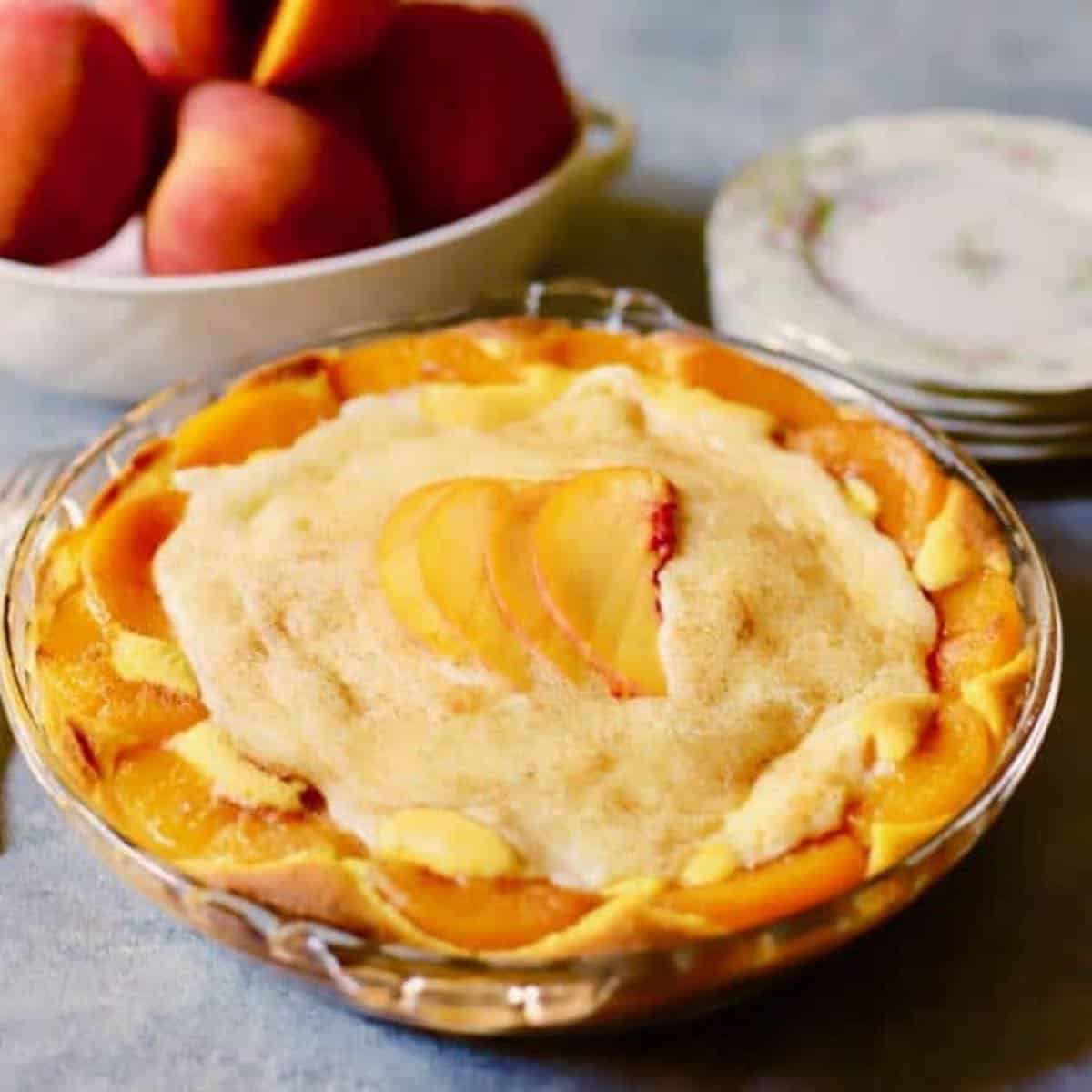 Blueberry Peach Nutella Pavlova – Munchkin Time
Made of delicious meringue followed by yummy Nutella spread and garnished with local blueberries, organic raspberries, mint, and sliced peaches. Light as a cloud that melts in your mouth kind of dessert.
Bourbon Ice Cream – Grits and Pinecones
If you are a bourbon aficionado and love homemade vanilla ice cream, you will fall in love with this decadent recipe for adults-only Bourbon Ice Cream. The custard base starts with the basics: rich heavy cream, egg yolks, sugar, and vanilla paste.
The magic happens with the addition of brown sugar with its deep molasses flavor and bourbon, which adds the characteristic vanilla, caramel, and oak flavor profile.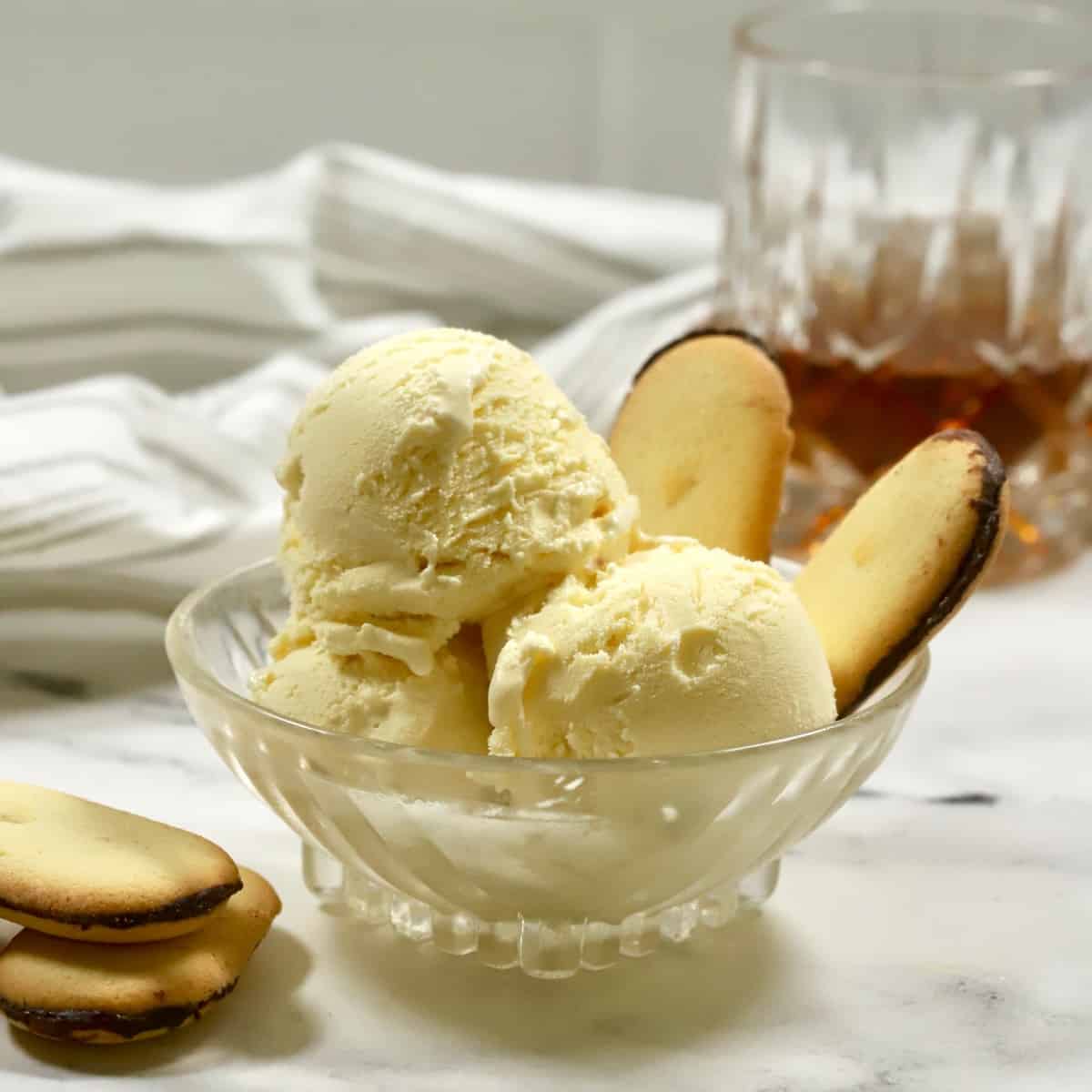 Carrot Cake Cupcakes – Simply Happenings
This is a recipe for carrot cake cupcakes made with pureed carrot baby food to take the work out of grating and blending, seasoned with cinnamon and allspice, and topped with cream cheese frosting. It's sure to quench your sweet tooth craving!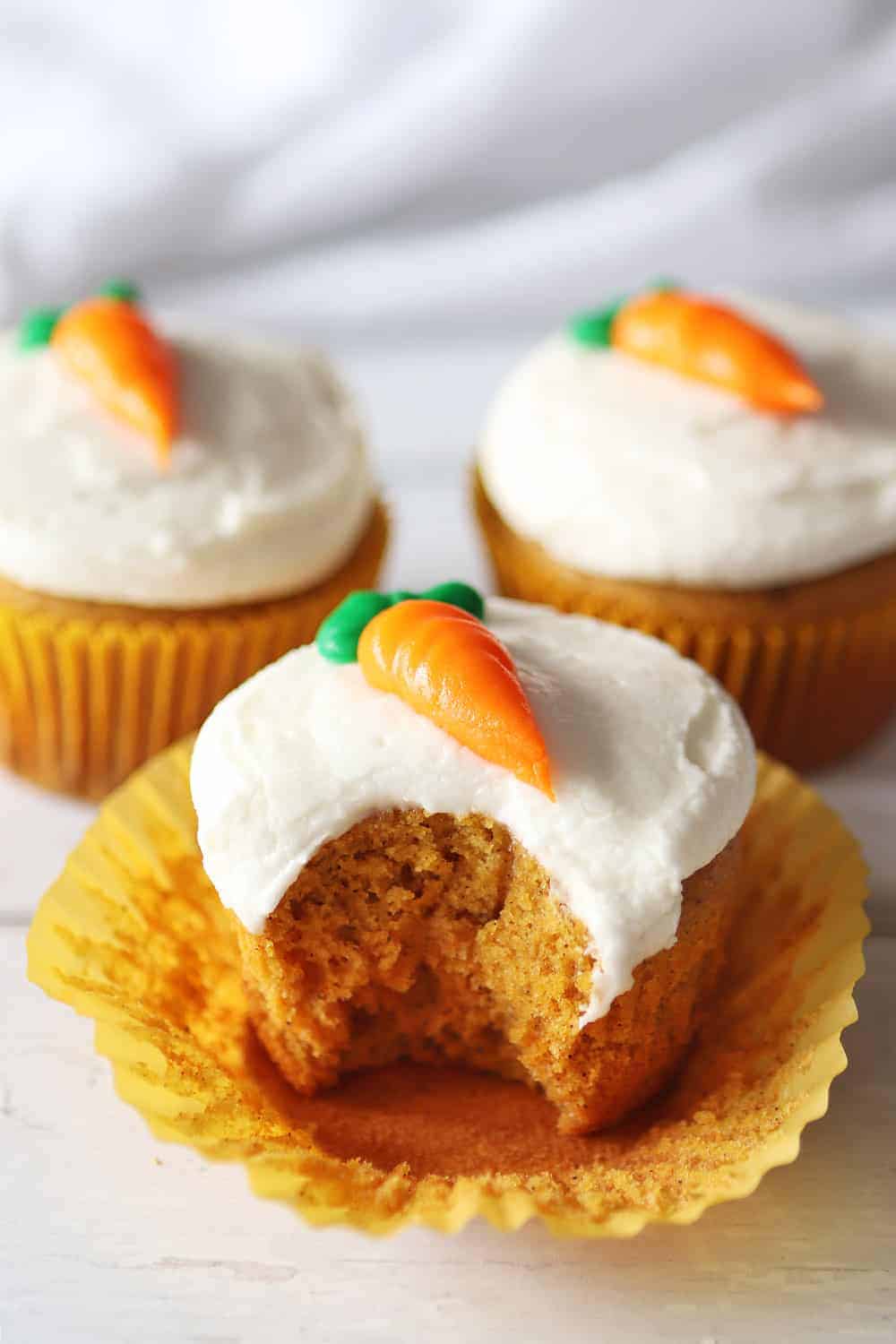 Georgia Cornbread Cake AKA Pecan Cake – Grits and Pinecones
Georgia Cornbread Cake is a funny name for this simple, quirky, old-fashioned cake, much more like a pecan cake or pecan coffee cake. Contrary to its name, Georgia Cornbread Cake doesn't contain any cornmeal, and I don't think it tastes or even looks like cornbread. But what I will say is, this easy cake is absolutely delicious!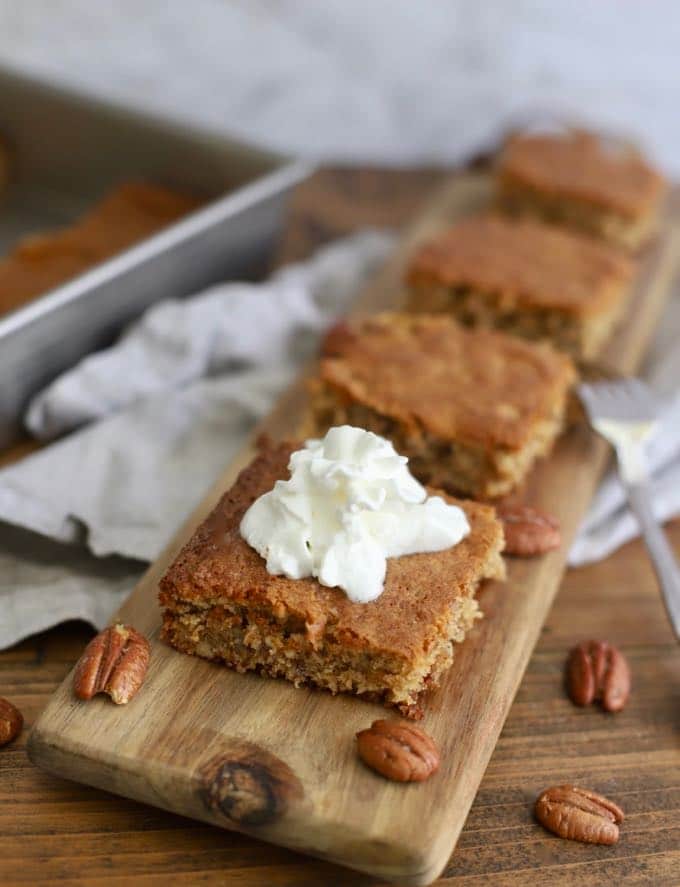 Lemon Pudding Cake – Easy and Delish
Wondering how to make the best lemon pudding cake ever with only 5 staple ingredients? We got you covered! This easy cake is luscious and has a creamy layer of lemon pudding beneath a soft, spongy cake. It is also both gluten-free and dairy-free! A must for Spring and Easter!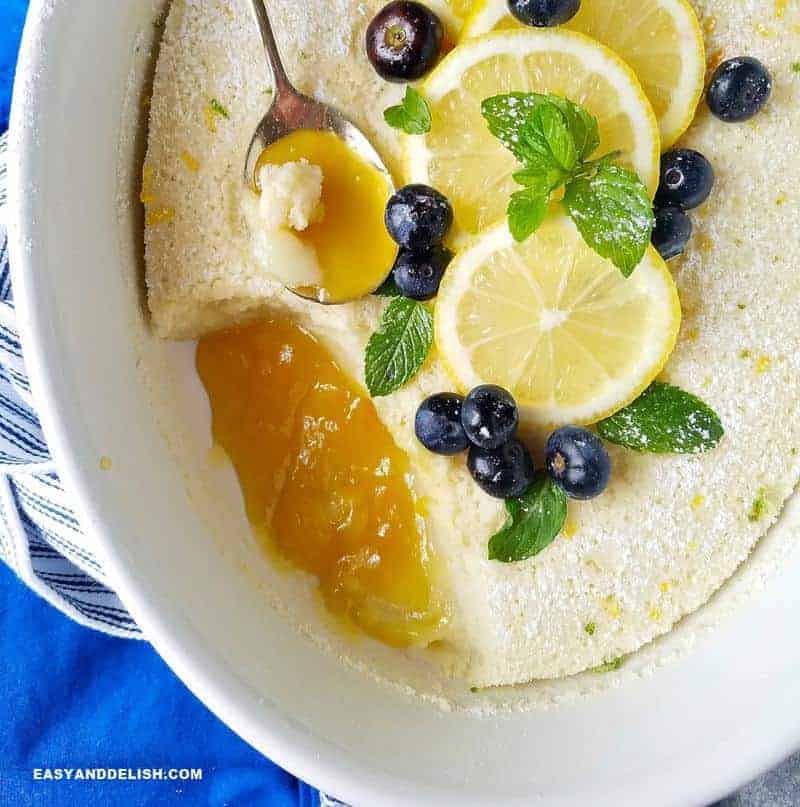 Easy Southern Banana Pudding Poke Cake – Grits and Pinecones
Banana Pudding Poke Cake is an easy moist sheet cake recipe made with creamy vanilla pudding, crisp vanilla wafers, heavenly whipped cream, and fresh bananas. A delicious adaption of everyone's favorite, banana pudding, this cake has it all!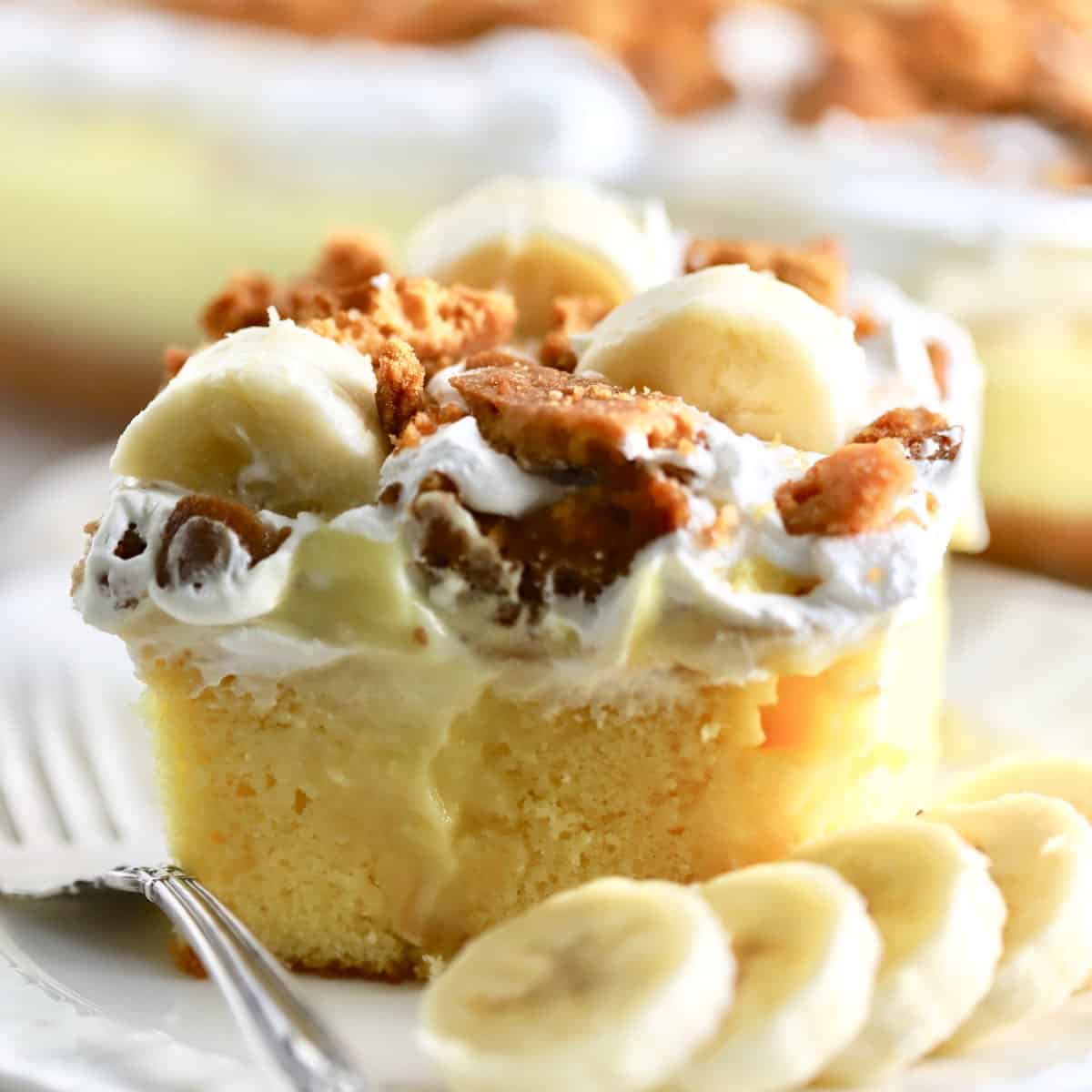 Easter Rice Krispie Nests – Veggie Desserts
Rice Krispie Nests are a super easy no-bake dessert for Easter. Mold homemade rice crispy treats into nest shapes and decorate with mini eggs or candy.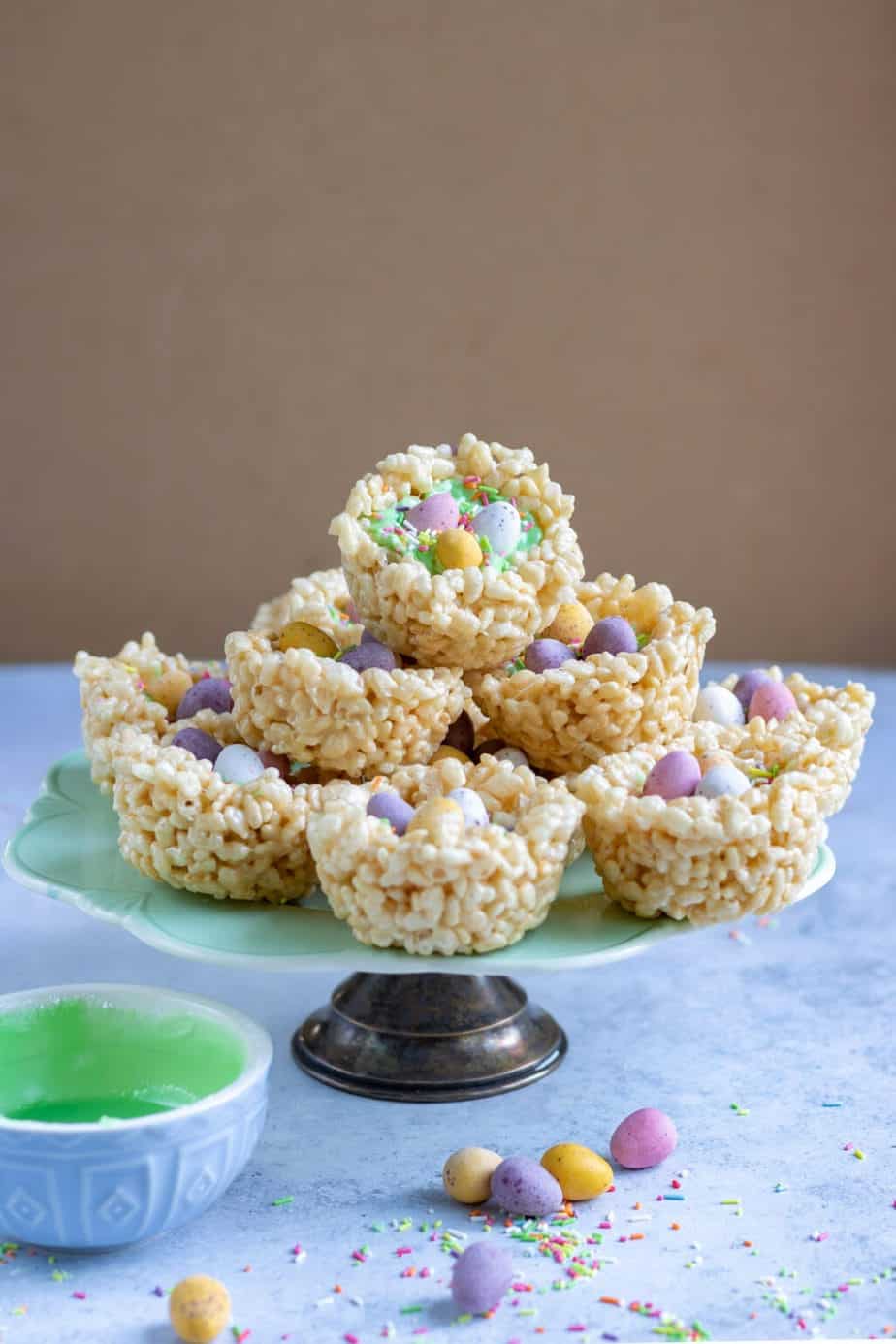 Southern Pecan Praline Cake – Grits and Pinecones
If you like pecans and pralines, if you like cake, and if you like EASY, you will love this delicious and decadent Southern Pecan Praline Cake recipe.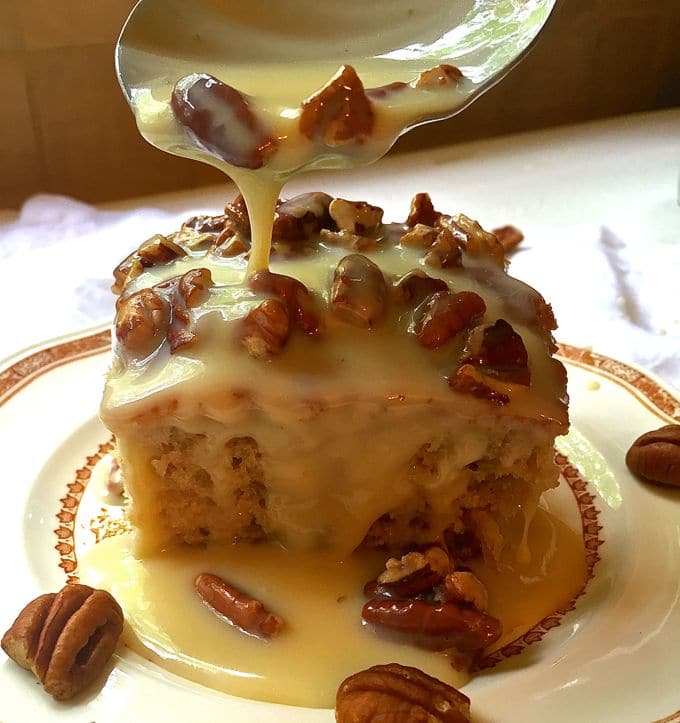 Easter Cream Tart – Amy Treasure
This gorgeous Easter Cream Tart in the shape of a giant Easter egg is very easy to recreate at home. All you need is shop-bought shortcrust pastry, vanilla buttercream, and oodles of chocolate goodies to decorate with.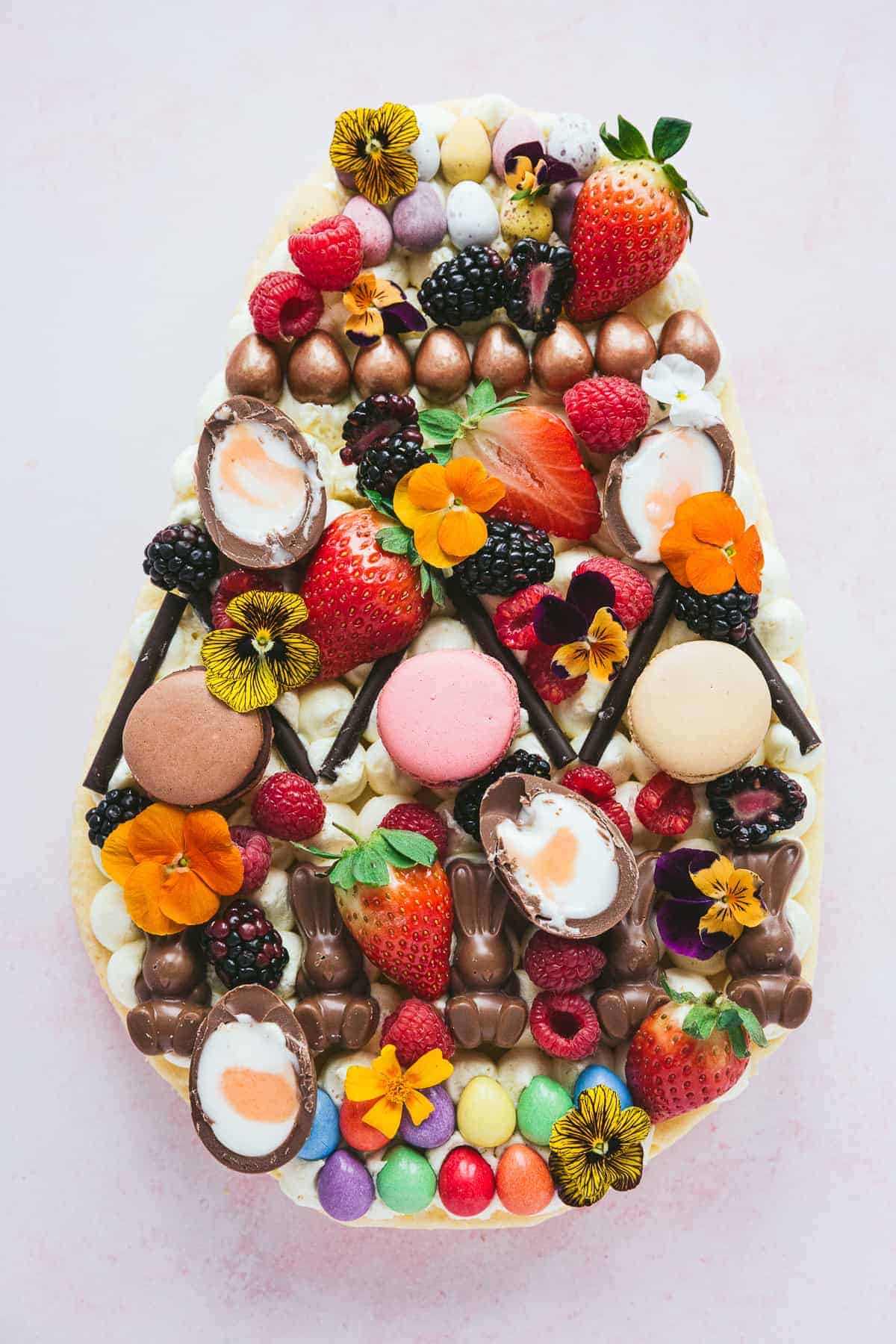 Decorated Easter Sugar Cookies – Grits and Pinecones
I doubt you will find a more delicious sugar cookie recipe, and baking and decorating cookies are a great way to showcase your baking skills and artistic abilities.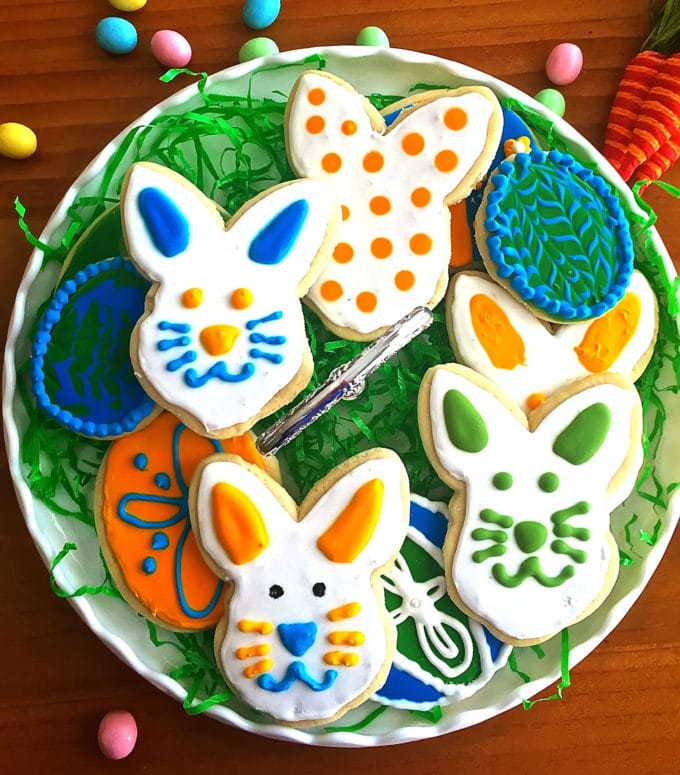 No-Bake Easter Mini Egg Cheesecake – Savory Nothings
This No-Bake Easter Mini Egg Cheesecake is easy to make cheesecake, perfectly decorated for your celebration! The filling is so creamy and studded with crushed mini eggs. Pile them up on top as well for the best festive look.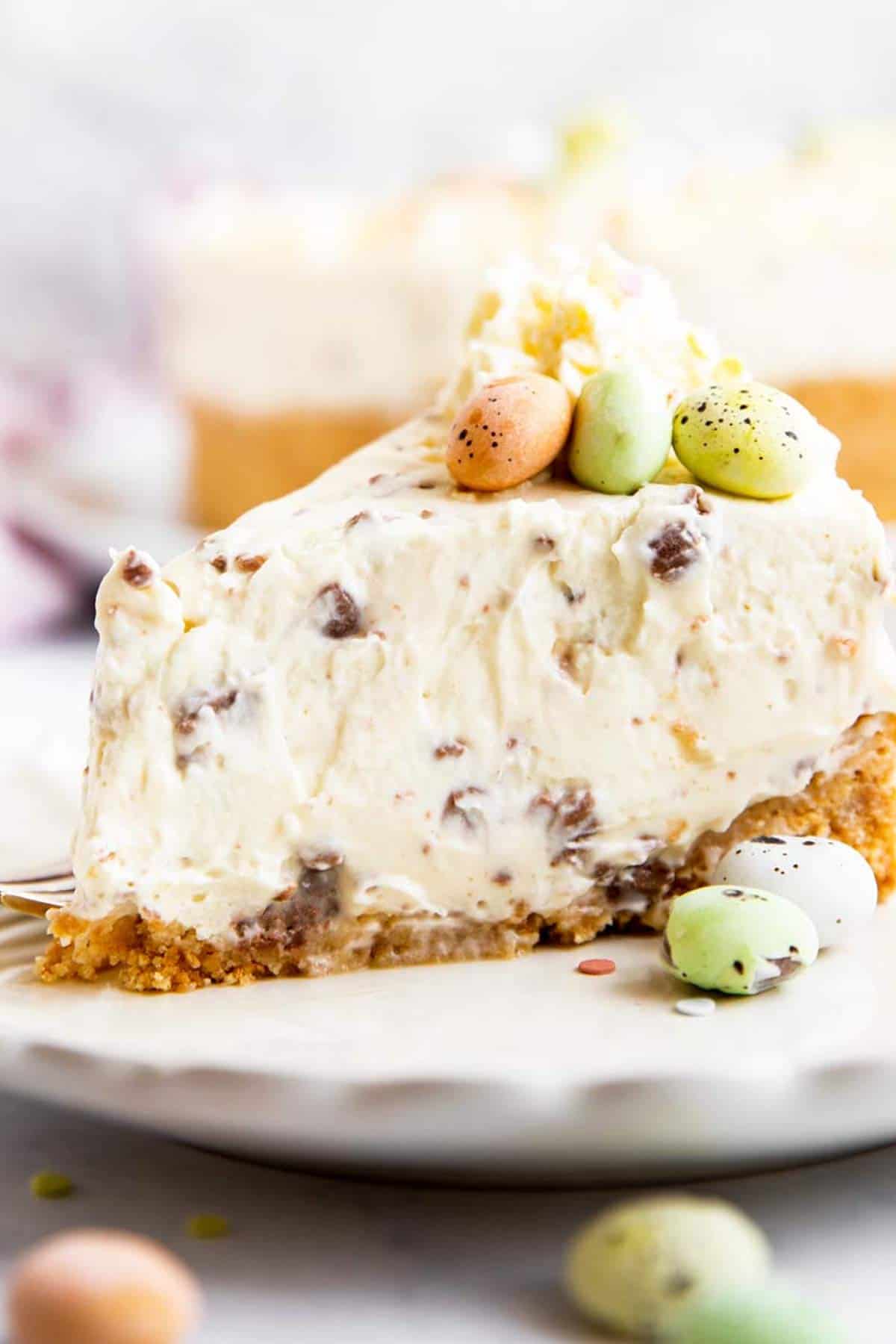 Easter No-Bake-Chex Bars – Budget Delicious
These 4 ingredients No-Bake Chex Bars, are easy to make with your favorite candy and an affordable sweet treat that is perfect for your celebration! Suitable for vegetarians and gluten-free diets.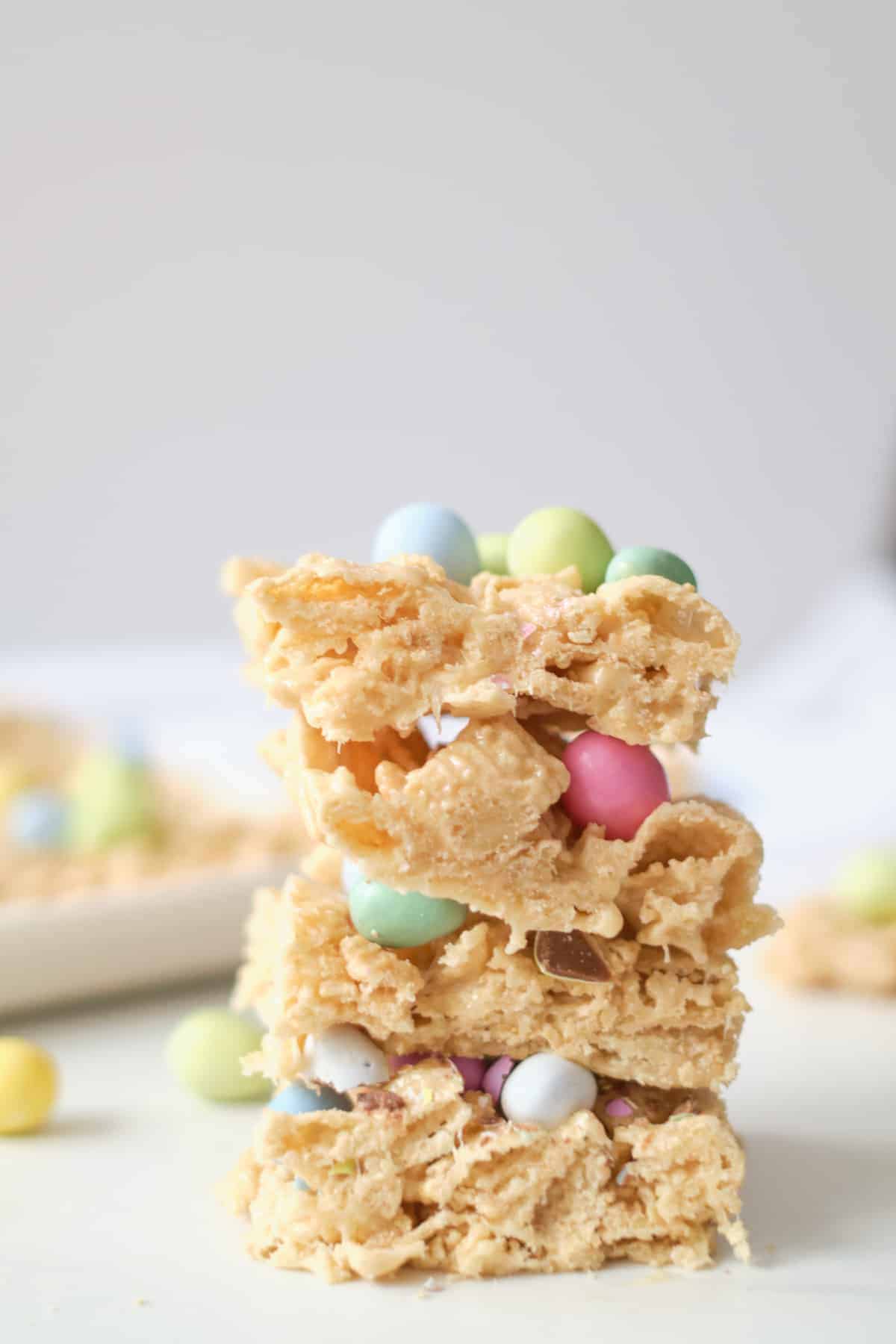 Not only for Easter, these luscious and decadent desserts would also be great to serve at bridal showers, spring luncheons, and any other special occasion. There are also gluten-free, vegetarian, vegan, and healthy options available. Your only problem will be deciding which scrumptious desserts to prepare and serve!
Frequently asked questions:
What are the most popular Easter desserts?
This depends on what part of the country you live in. In the South, Coconut Cake, Carrot Cake, and Pineapple Upside Down Cake reign supreme.
What is a famous Easter cake?
The most famous Easter Cake is the Simnel cake, traditionally served on Easter in England. It's a type of fruitcake with marzipan balls.
What is the most popular Easter candy?
Chocolate Easter Bunnies, Jelly Beans, Cadbury Creme Eggs, and Peeps are the most popular in America. Every Easter, Americans consume over 16 billion jelly beans.
Are you looking for more Easter menu ideas or recipes?
Check out my Easy Easter Dinner Recipes and Menu Ideas 2023 collection, which contains easy, traditional, and not-so-traditional recipes for entrées, sides, salads, and bread. You also might like The Best Easter Side Dish Recipes 2023 collection for irresistibly delicious side dishes.
**This post was originally published in March 2017.