Easter is just around the corner and to make it easy for you to plan your menu, here is a list of thirty-three popular and ridiculously easy Easter dinner side dish ideas and recipes. Discover the perfect accompaniments to your entrée with these irresistibly delicious, mostly make-ahead Southern-style sides.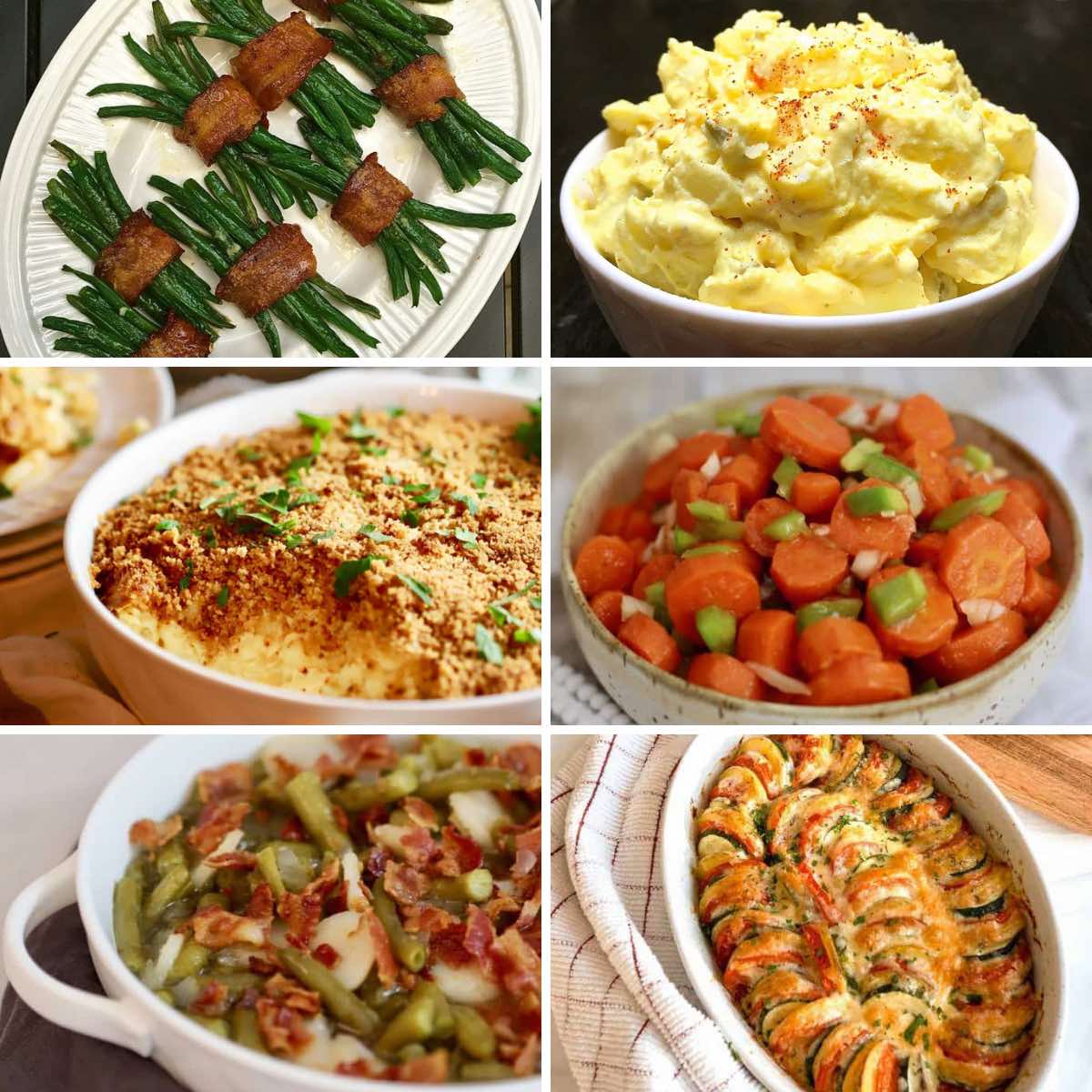 No need to look any further for side dish menu ideas! My sister over at the Pudge Factor blog and I have done the work for you and pulled together thirty-three of our favorite holiday vegetable side dishes for a delicious well-rounded feast. Check them out now.
This recipe for Copper Pennies, which are also known as Marinated Carrots or Sweet and Sour Carrots, consists of carrot medallions marinated in a tangy tomato sauce. It's the best carrot side dish ever and is perfect for Easter. You might say its "Copper Pennies from Heaven"!
Classic Southern Deviled Eggs are devilishly delicious with mayonnaise, mustard, and dill pickles. And, they are a classic for good reason, everyone loves them!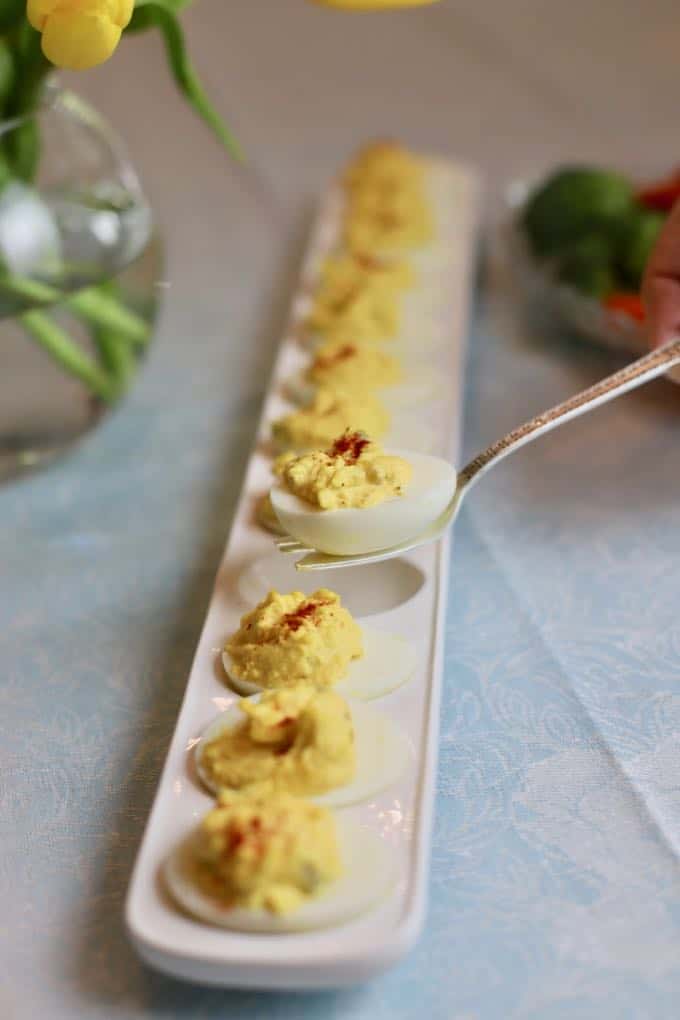 A quintessential Easter side dish in the South, Southern Baked Pineapple Casserole is the epitome of a quick and easy recipe! You will be saying yes, please, to a serving of this popular pineapple cheese casserole full of sweet pineapple chunks, and blanketed with a crisp, buttery Ritz cracker topping.
Baked Mushroom Casserole is a delicious and impressive mushroom side dish with a blend of shitake, cremini, and baby portabella mushrooms, baked with butter, parsley, and lemony goodness.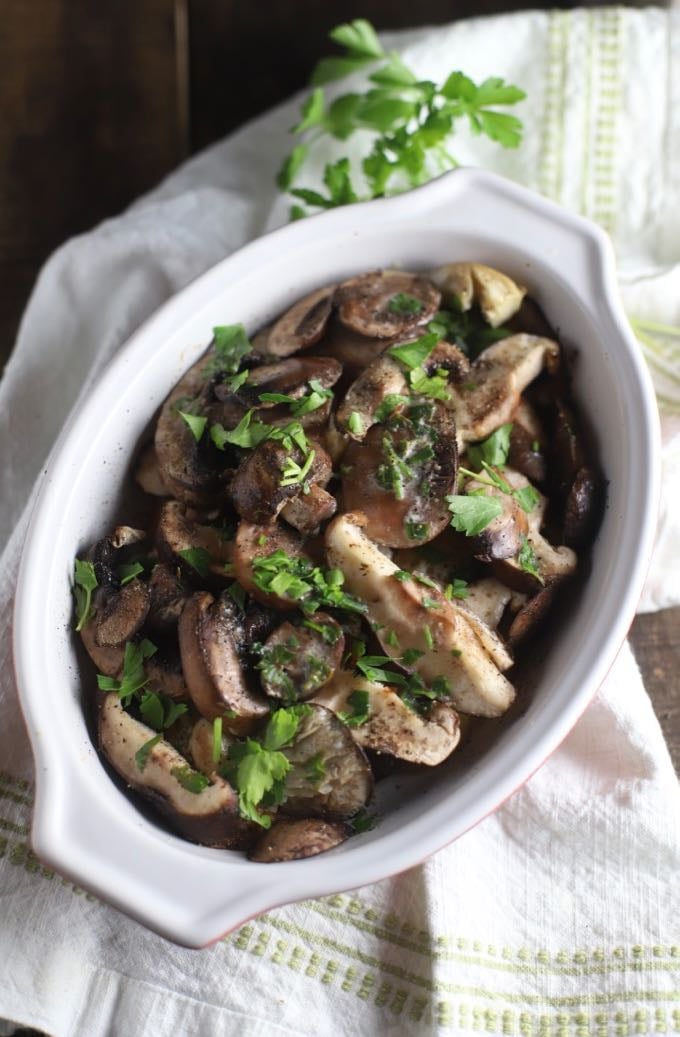 Roasted Green Beans with Bacon and Lemon is impossible not to like. Full of nutritious green beans, crispy bits of smoky bacon, and with the added freshness of preserved lemon, this green bean recipe is even more delicious than it looks.
Southern Cheesy Corn Pudding is a beloved traditional holiday and pot-luck dinner side-dish in the South! If you like corn, and you like cornbread, you will love this decadent and creamy corn casserole recipe.
This recipe for Easy Parmesan Potatoes Au Gratin is irresistibly delicious and the perfect special occasion side dish. With thinly sliced, tender Russet potatoes, nestled in a thick and decadent cream sauce and nutty parmesan cheese, this thoroughly indulgent side dish just might edge out your entrée and become the star of the show!
Easy Baked Southern Candied Sweet Potato Casserole features thinly sliced sweet potatoes, covered with brown sugar, cinnamon, nutmeg, and ground cloves, and then topped with sweet creamy butter and candied pecans. This easy classic Easter casserole recipe comes together quickly and is both decadent and delicious!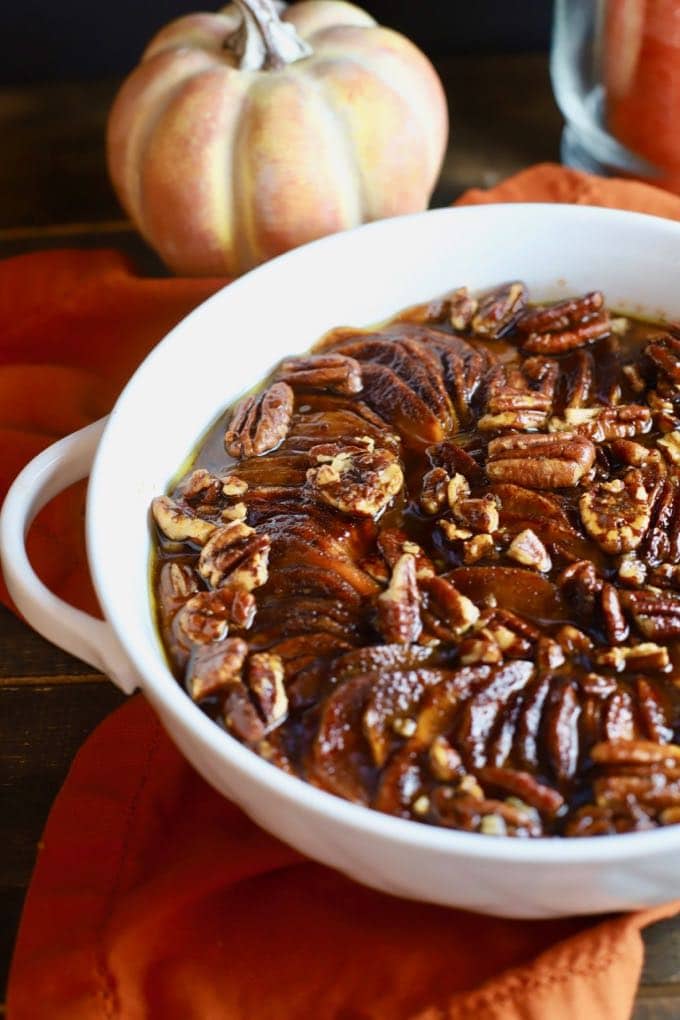 Move over traditional Green Bean Casserole, and make room for a new show-stopping, side-dish for your Easter table, savory Green Bean Pie with a Ritz Cracker Crust. The best green bean casserole from scratch, Green Bean Pie with a Ritz Cracker Crust is full of fresh, tender green beans and earthy mushrooms, enveloped in a creamy, decadent, cheesy sauce, and topped with the traditional French fried onions.
Easy Southern Corn Salad is a delicious staple in the South, especially in the spring and summer when fresh corn is readily available at the farmer's markets. Easy Southern Corn Salad only takes minutes to make and, because it's made without mayonnaise, it's fresh, light and healthy.
Potato Broccoli Salad with Vinaigrette is a lighter, delicious, and healthy change from classic or traditional potato salad. The addition of broccoli and cherry tomatoes ramps up the nutrition value, and the use of a tasty vinaigrette instead of mayonnaise and eggs reduces the calorie count.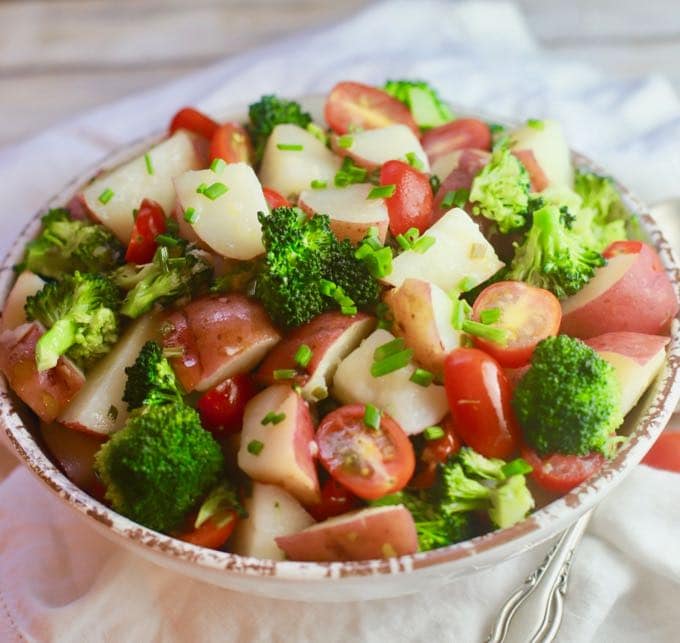 Southern Cheesy Scalloped Potatoes, an Easter bunch or dinner tradition especially in the South, consists of sliced potatoes covered in a decadent and rich cheesy bechamel sauce and then baked until they are melt-in-your-mouth tender.
Macaroni and Cheese is synonymous with Southern entertaining and you would be hard-pressed to find any type of holiday or celebration involving food in the South without a macaroni and cheese casserole front and center on the table.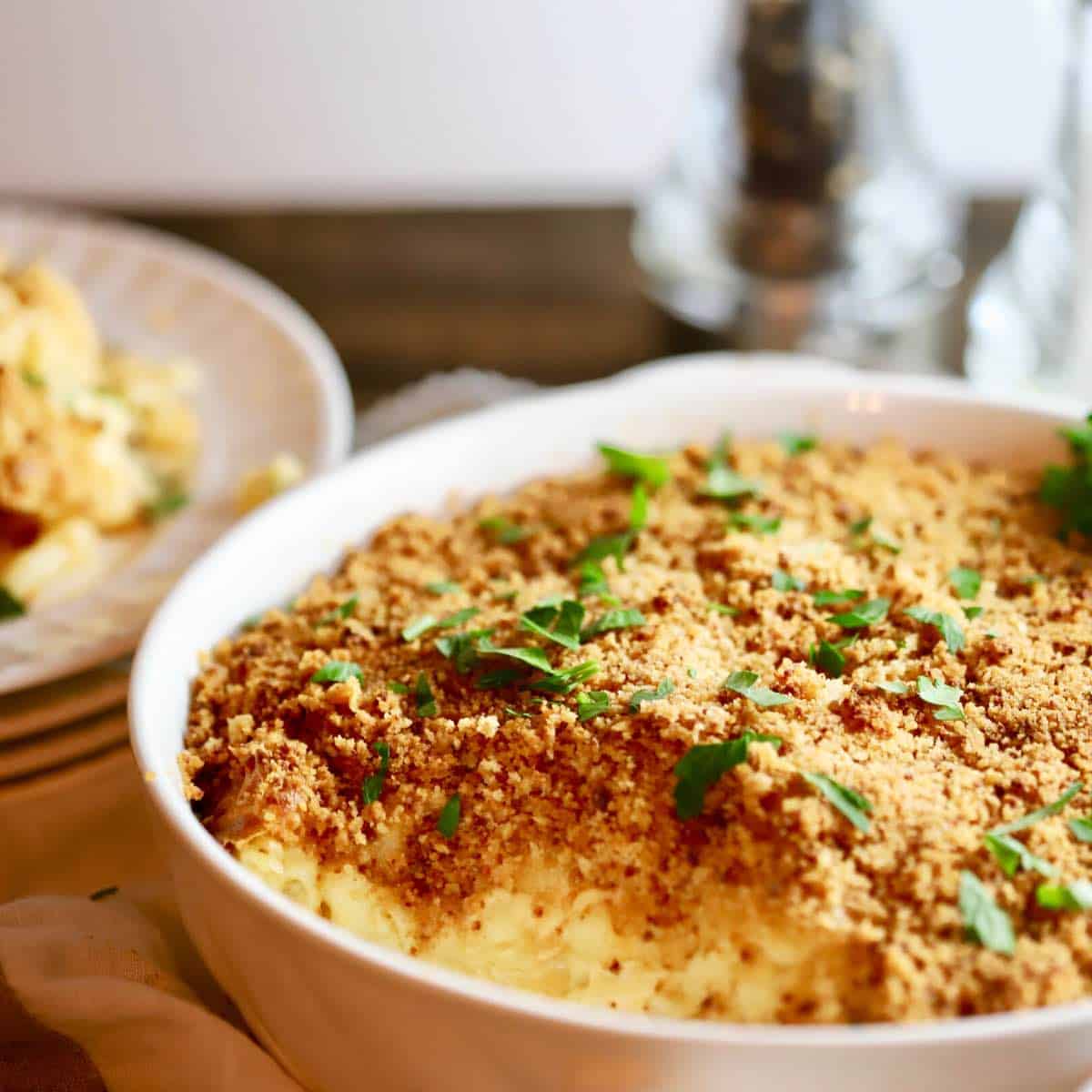 Easy Cheesy Cauliflower Gratin is the perfect rich and creamy, but low-carb side dish for your Easter dinner or any dinner when you want to treat your family or guests to something special! It's a true crowd pleaser!
Just in time for Easter, this easy Southern Sweet Onion Casserole is the best side dish ever! Caramelized sweet onions, Vidalia if you can find them, are meltingly tender and paired with buttery, crunchy Ritz crackers, sour cream, and cheese, this decadent onion casserole literally melts in your mouth!
In the South, cornbread dressing recipes have been passed down through generations, and there are almost as many variations as there are Easter eggs. But the one constant in most of the cornbread dressing recipes is butter! This recipe calls for, hold on to your hat, two full sticks of butter! And butter is what makes this cornbread dressing so moist and flavorful! I know what you're thinking, but Easter is only once a year, right?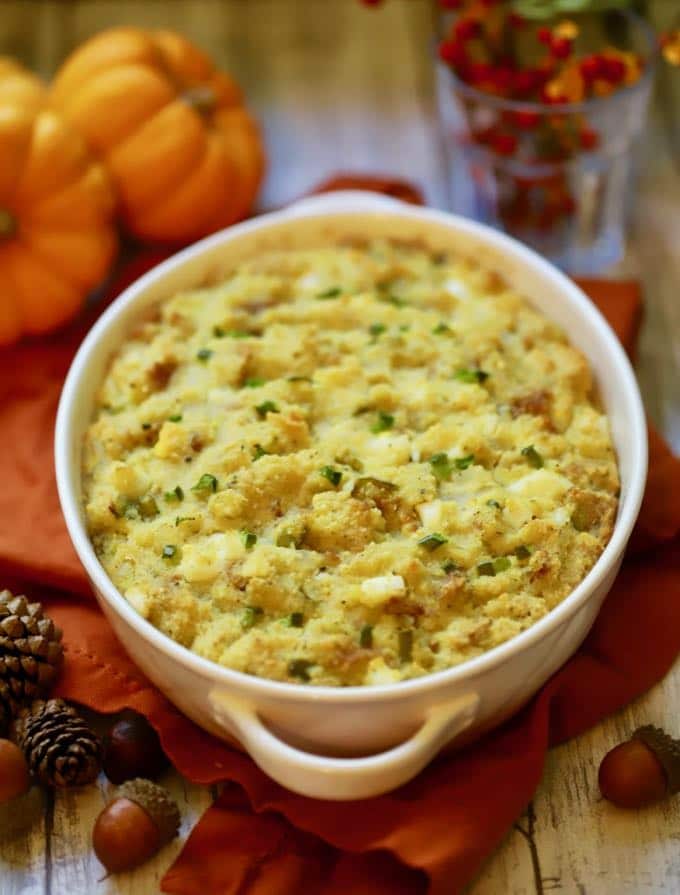 Check out this easy recipe for Creamy Make-Ahead Mashed Potatoes and find out how to make everyone's favorite side dish, delicious and decadent, homemade mashed potatoes in 15 minutes.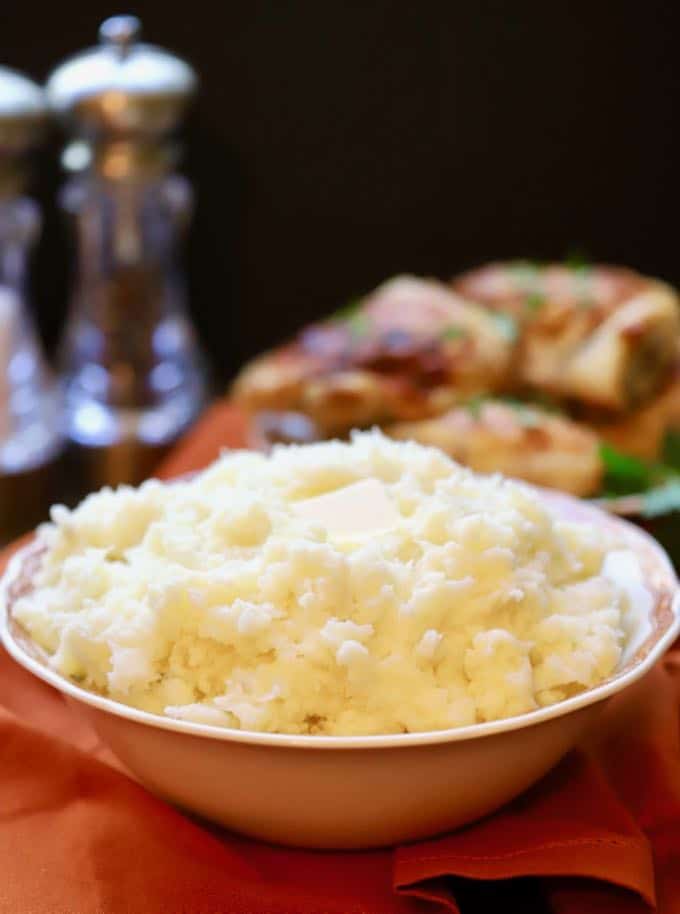 Easy Spicy Southern Corn Casserole is a fiesta for the senses with luscious corn deliciousness, spicy chilies, jalapenos, bacon, and a decadent cream cheese filling that brings it all together.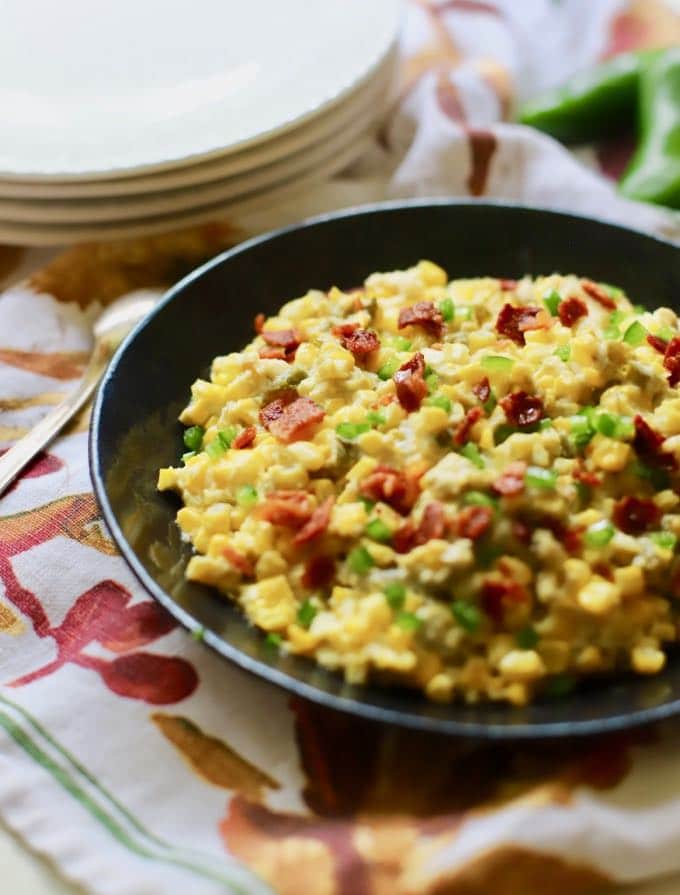 Southern Green Beans and New Potatoes is an old-fashioned side dish that has been around the proverbial block many times. This delicious tried and true Southern style recipe features fresh, crisp green beans and tender new potatoes cooked with a little bacon, garlic, and onion.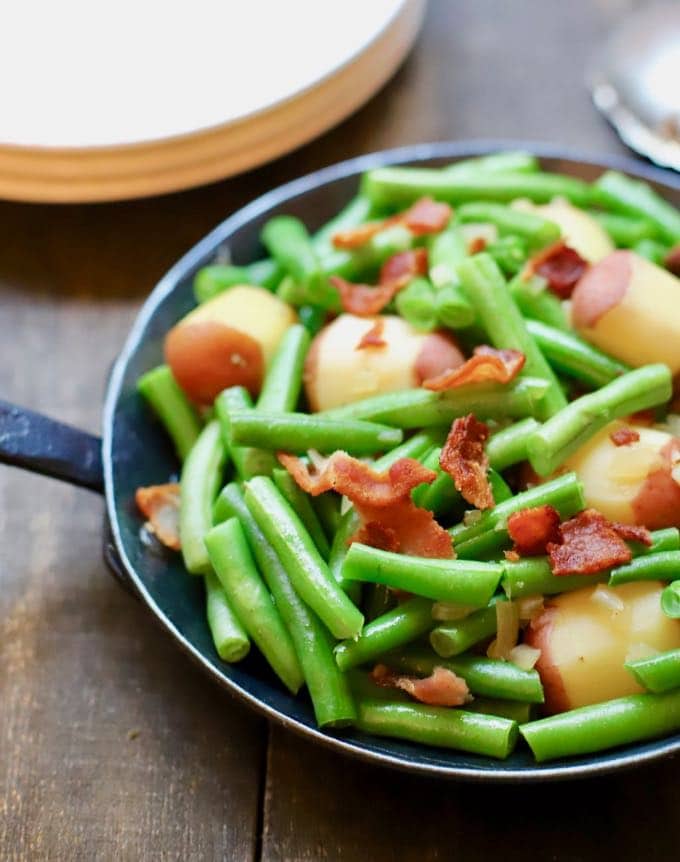 Southern White Acre Pea Succotash, with white acre peas and fresh summer corn, is healthy and full of garden fresh delicious flavors, and summery goodness.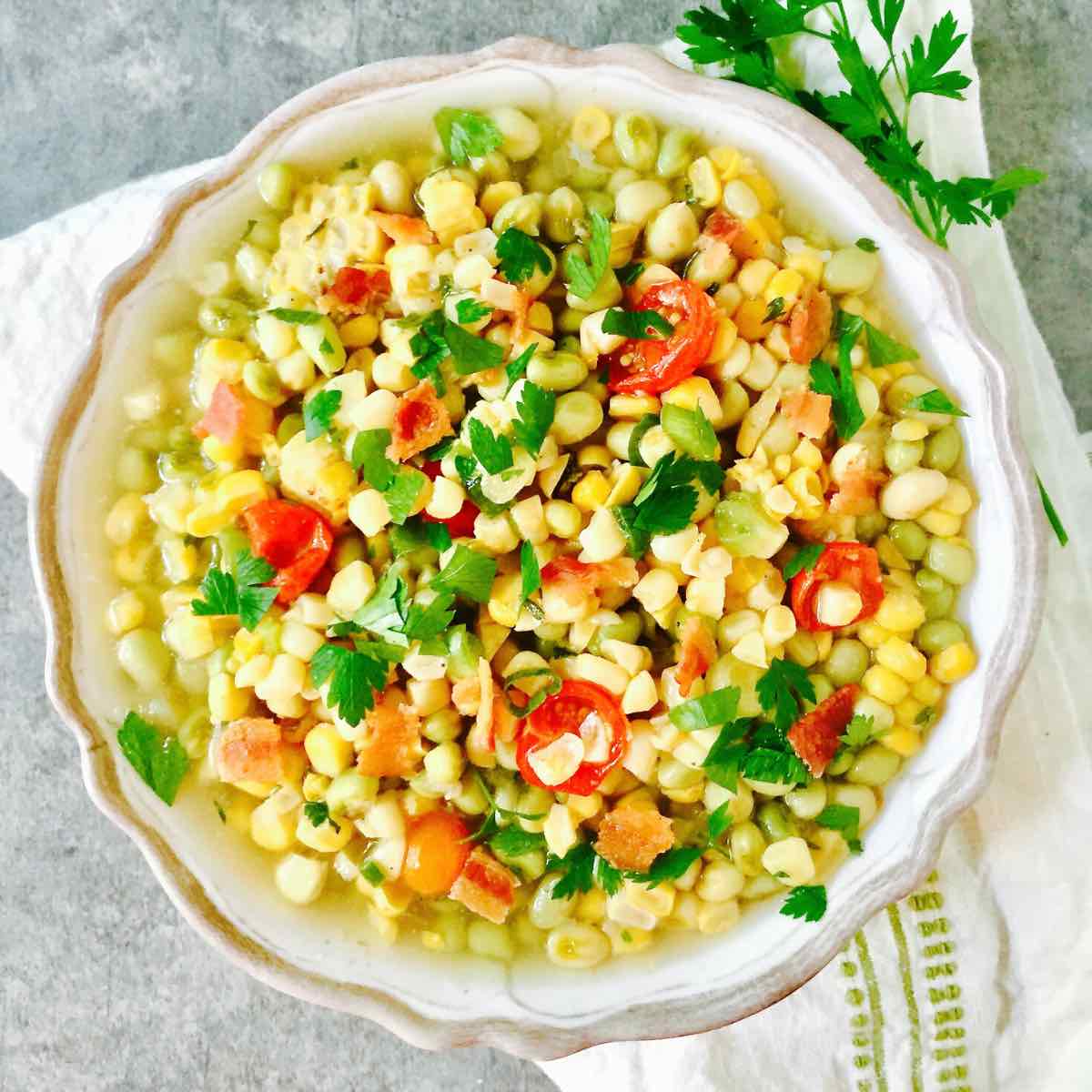 Ultimate Make-Ahead Frozen Fruit Salad is an easy, quick and delicious fruit salad. It's full of pineapple, cherries, and pecans and it would be perfect for serving for an Easter or Mother's Day brunch, lunch or dinner, or anytime for that matter.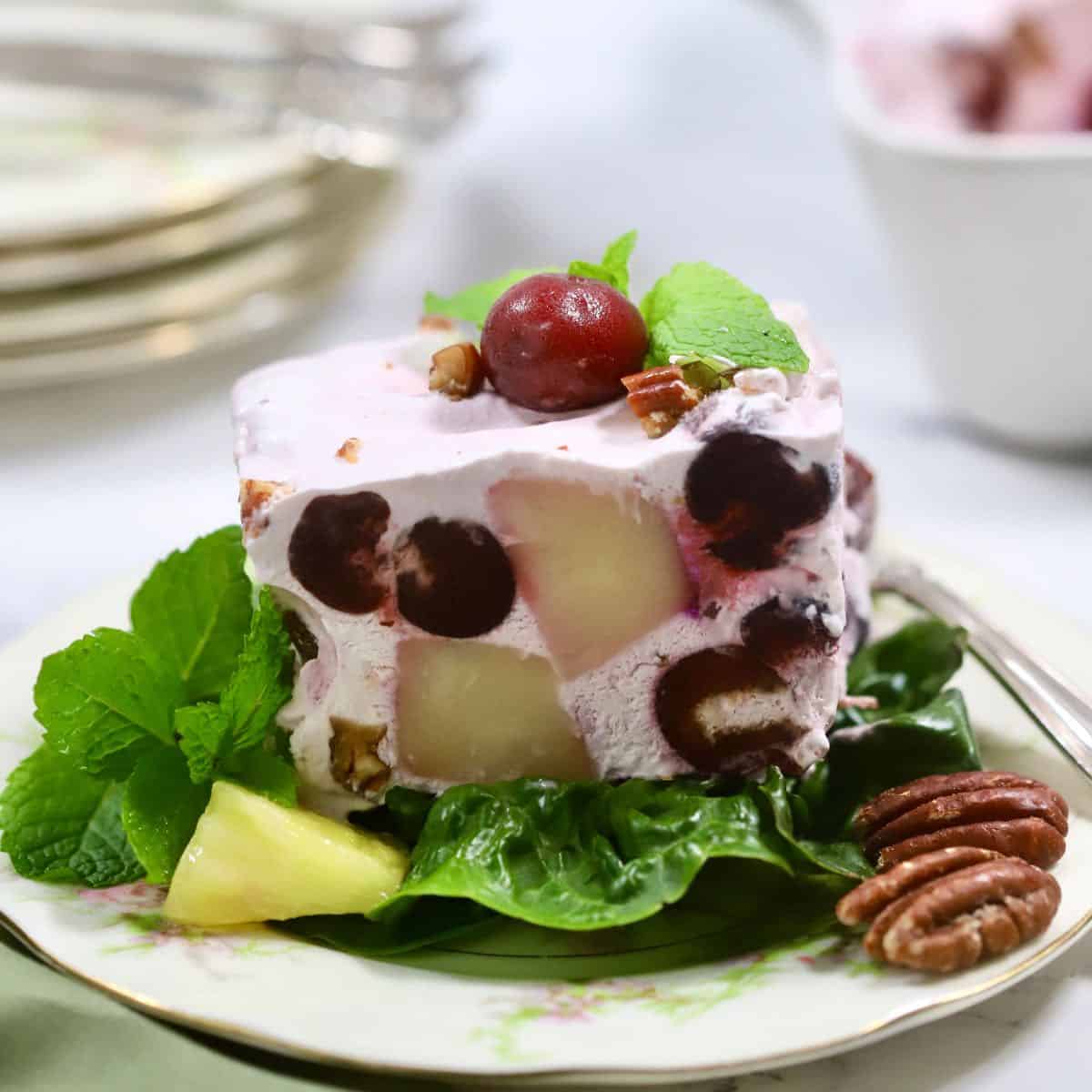 Roasted Carrots with Lemon Vinaigrette are delicious roasted, crisp-tender and sweet carrots topped with a yummy lemon and fresh herb vinaigrette. This elegant side dish would be a stunning and flavorful addition to your Easter dinner table.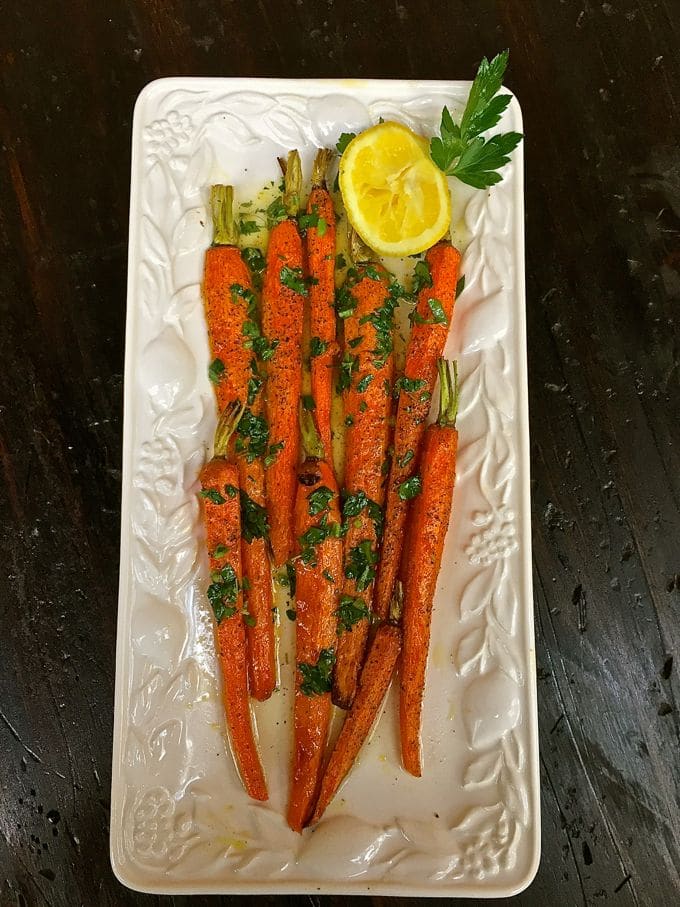 Easy delicious Green Bean Bundles Wrapped in Bacon will lend an elegant touch to your holiday dinner table. These divine little packages of tender green beans, wrapped in smoky bacon with a touch of brown sugar, are sure to be a favorite of your family and friends.
When you see a recipe with the name Ultimate Broccoli Cheese Casserole you expect it to be, well, something pretty spectacular, and this delicious casserole loaded with cheesy goodness lives up to its name!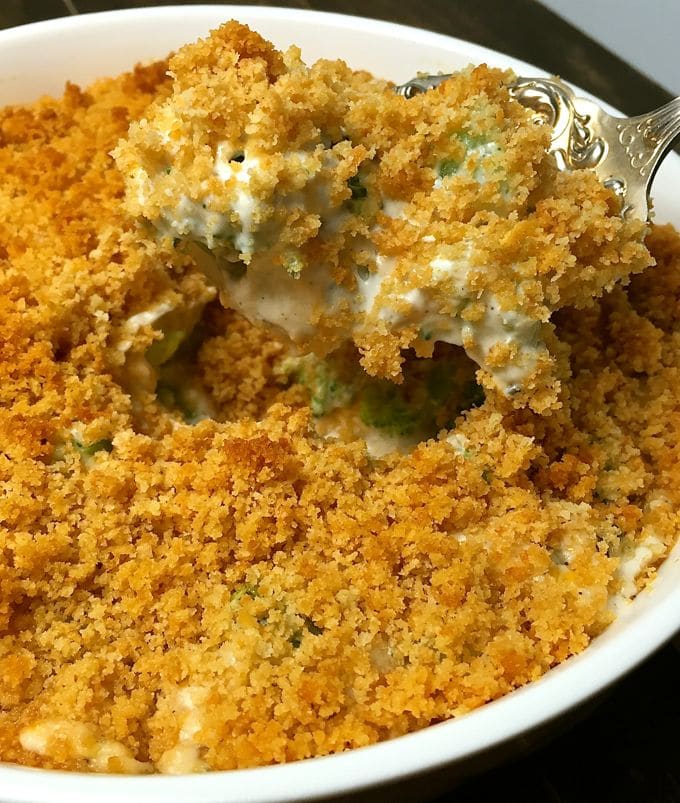 Southern Sweet and Sour Green Beans with smokey bacon, crunchy water chestnuts, and sweet onions, tastes just like its name! It's also definitely one delicious and easy green bean recipe, which deserves a place of honor in your repertoire of "go-to" recipes for green beans.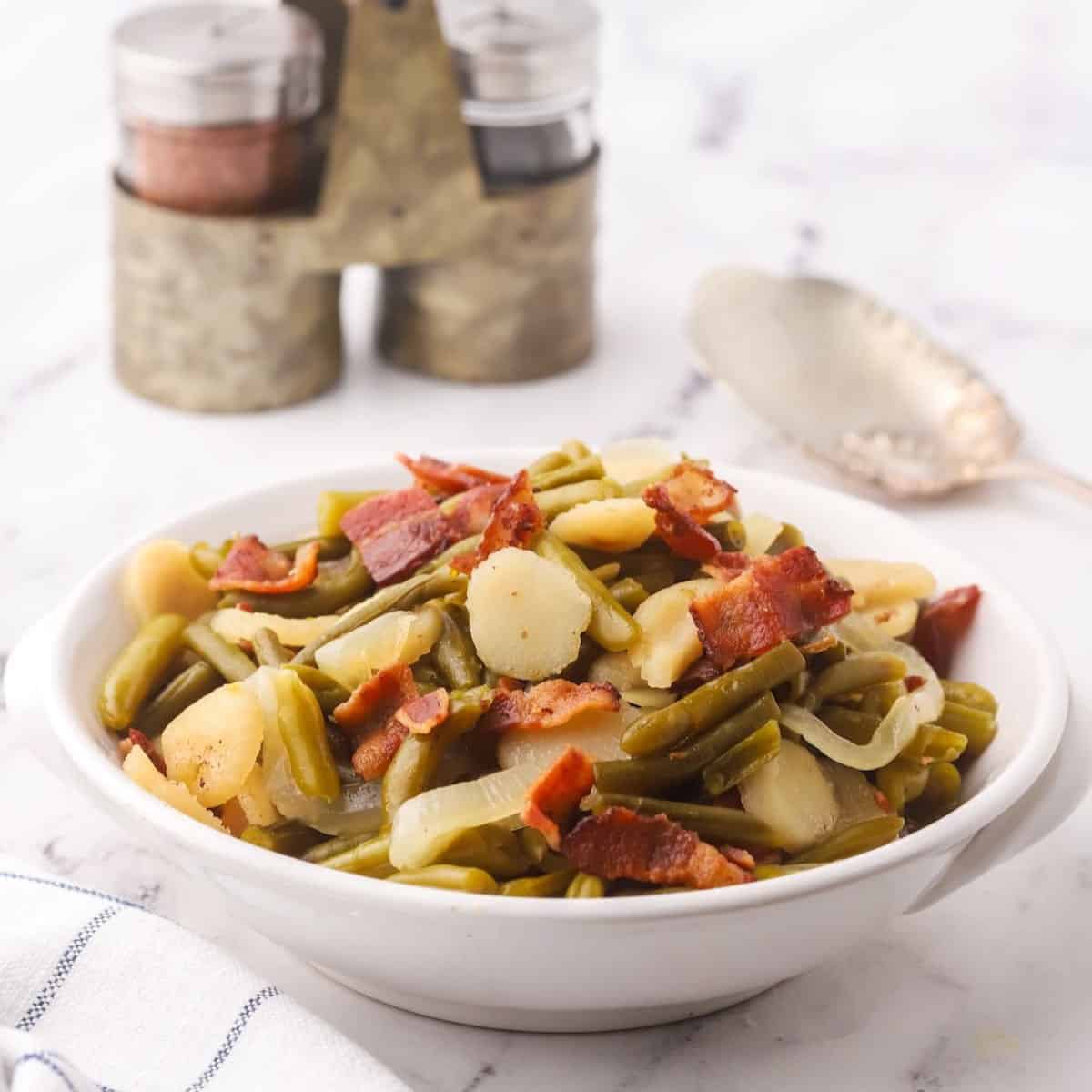 Are you looking for a delicious side dish for a special dinner or your Easter table? How about something just a little different from traditional mashed potatoes? Well, hold on to your chef's hat because Blue Cheese Potatoes Au Gratin will rock your world.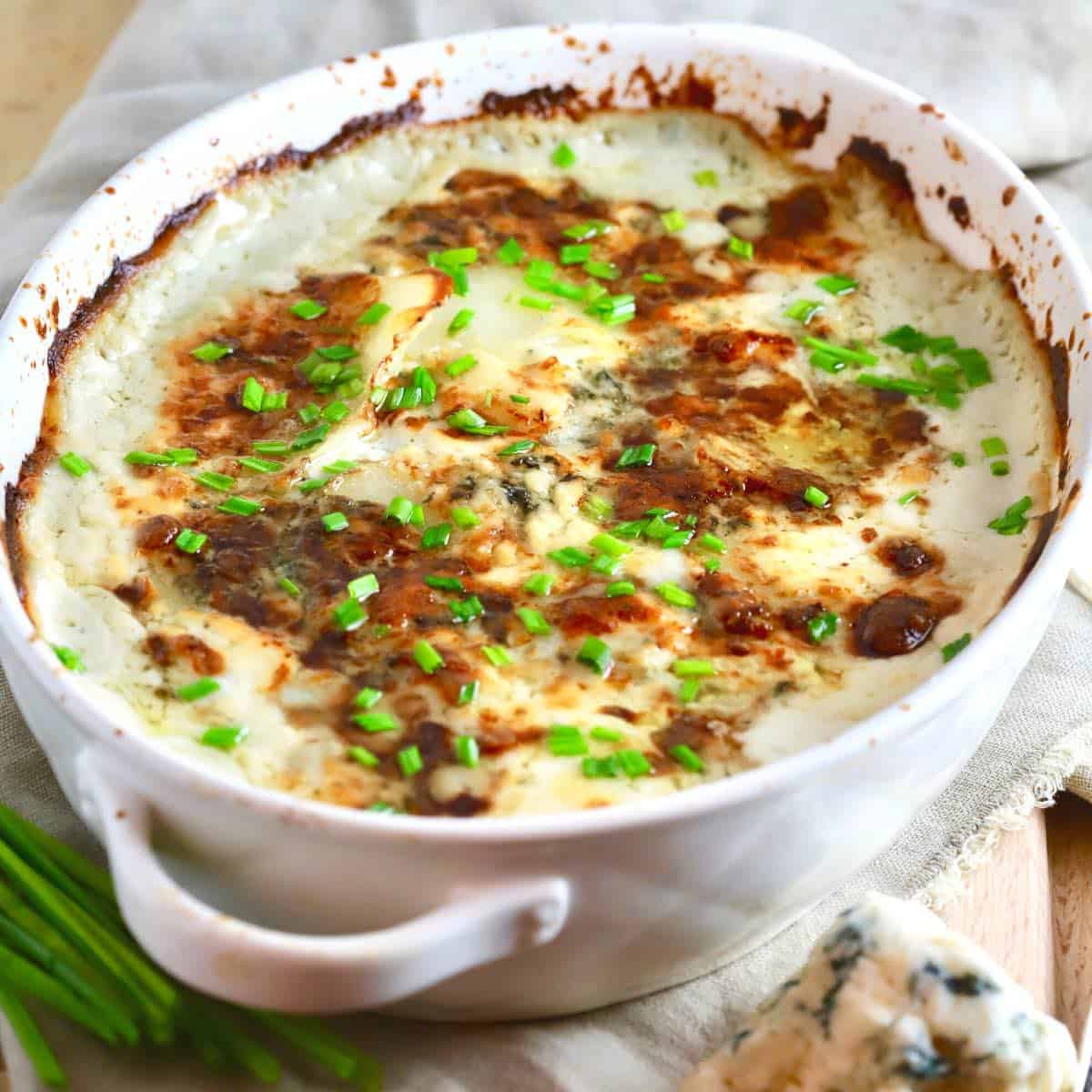 Easter or summer picnics wouldn't be the same without a tasty helping of potato salad, and I think this is the best recipe for classic Southern Potato Salad! Just like Grandma used to make, this easy to make, old-fashioned potato salad is creamy, tangy deliciousness, and is loaded with crunchy dill pickles, spicy mustard, mayonnaise, and must-have hard-boiled eggs!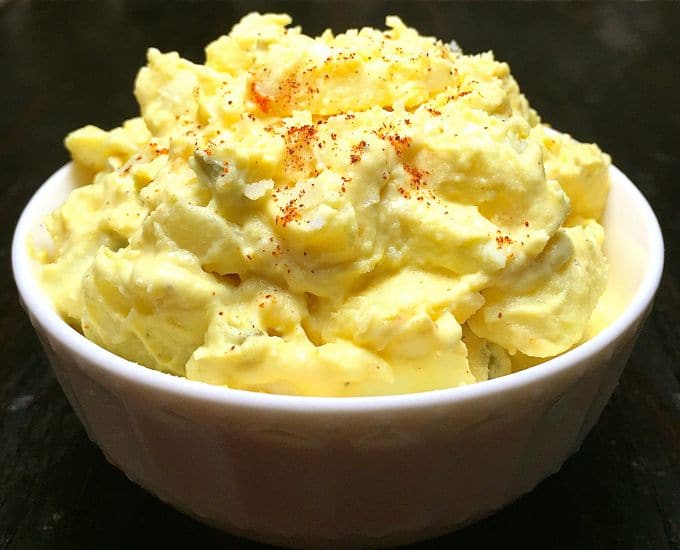 Pommes Anna, also known as Potatoes Anna is a simple, yet impressive side dish that is sure to be a showstopper at your next dinner party. It's buttery crispy on the golden brown outside and melt in your mouth tender on the inside.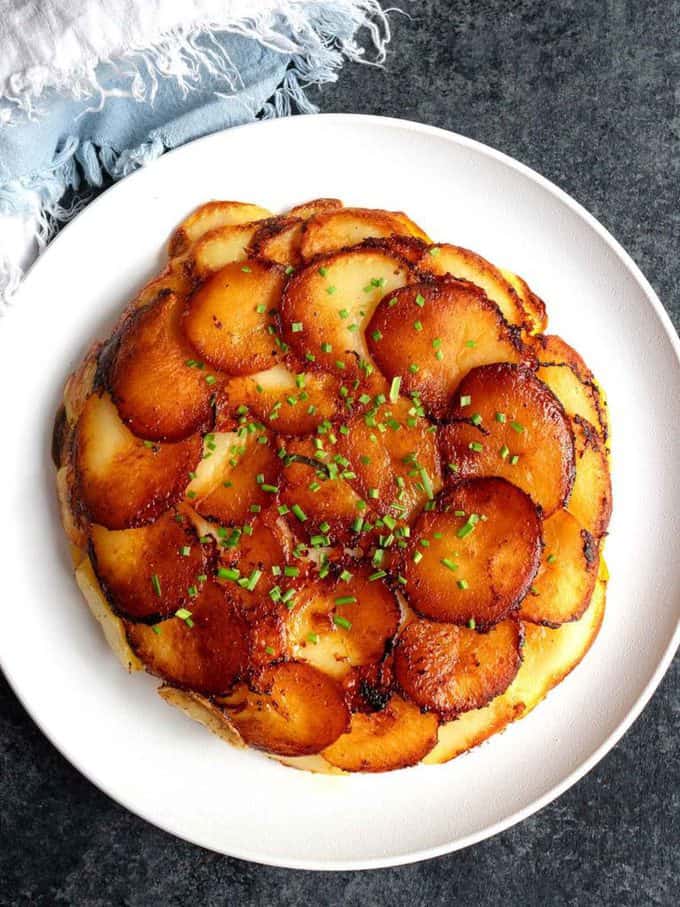 Easy Cheesy Potato and Onion Au Gratin is deliciously creamy and a real show stopper. It's a simple side dish that takes minutes to put together but is packed with cheesy goodness. What's even better is that it can be made ahead of time, and leftovers, if any are just as good the next day. Who could ask for more?
Full of cheesy goodness in every bite, my Mother's Southern Style Scalloped Potatoes are perfect for any occasion. This is especially true for Easter!
A gratin is a dish topped with a golden browned crust of breadcrumbs and/or melted cheese. In France, gratins are generally made with potatoes. This Easy Make Ahead Zucchini Gratin is an amazing deviation which will have you coming back for more!
Are you tired of the mandatory cream of mushroom soup Green Bean Casserole? If so, you should try this Grown-up Green Bean Casserole. It's easy to make and absolutely delicious! What's even better is that this Grown-up Green Bean Casserole is a cinch to make, can be made ahead of time, and reheats beautifully.
Who doesn't love roasted potatoes that are crispy on the outside and creamy on the inside? Well, now you can make them. They're super easy and made on the stove-top for a winning combination!
How about even more menu ideas for your Easter Dinner? Check out this post, 38 Easy Easter Dinner Recipes.
Happy Easter!