42 easy Easter Dinner Menu Ideas and Recipes is a one-stop roundup post for menu ideas and simple recipes for your Easter dinner.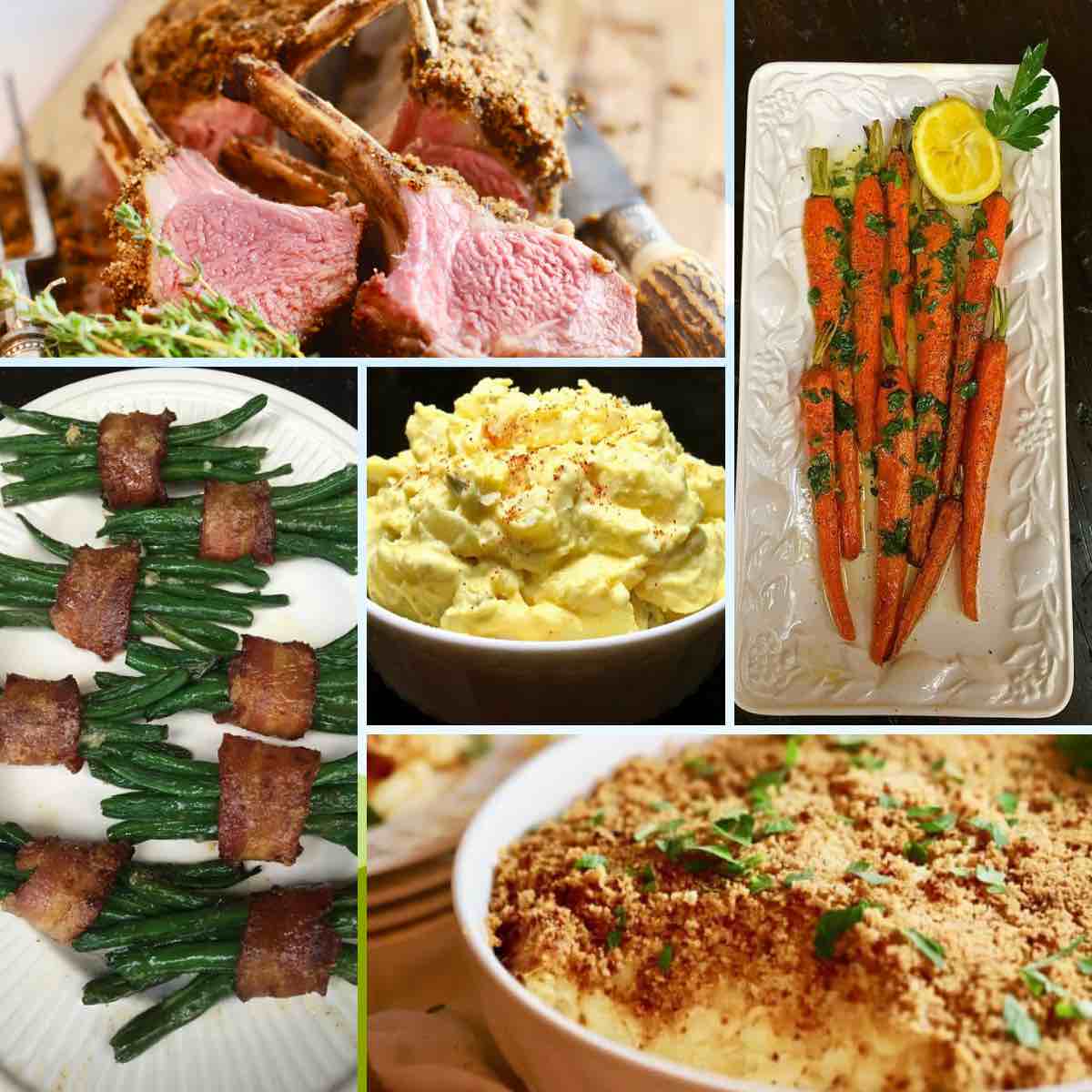 Whether you are looking for suggestions for traditional or not so classic entrées, side dishes, bread or desserts, we have you covered. We have also included options for everything from a formal sit-down Easter dinner to a casual picnic outside and everything in between.
I have teamed up with my sister Chula at the Pudge Factor Blog to bring you these amazing recipes to choose from for your Easter dinner. And, because no holiday meal is complete without dessert, I am also including a link to one of my most popular dessert posts: 33 Dazzling and Delicious Easter Dessert Recipes.
We have compiled these recipes which are the best of the best to make it easy for you to plan and prepare an unforgettable Easter meal, which will wow your family and guests. And, because we know you don't want to spend all day in the kitchen, most of these dishes can be made ahead so you can enjoy the holiday with your family!
Entrées
Easter is right around the corner, and nothing says Easter like glazed ham! Lots of it! And, I know you, and your family or guests will love, my Glazed Ham with its brown sugar bourbon-glazed ham!
Surprisingly easy to make, Roasted Rack of Lamb with Garlic and Herbs is an impressive, crowd-pleasing main-dish full of herbaceous deliciousness. Traditionally served at Easter, this lamb recipe has the best of everything.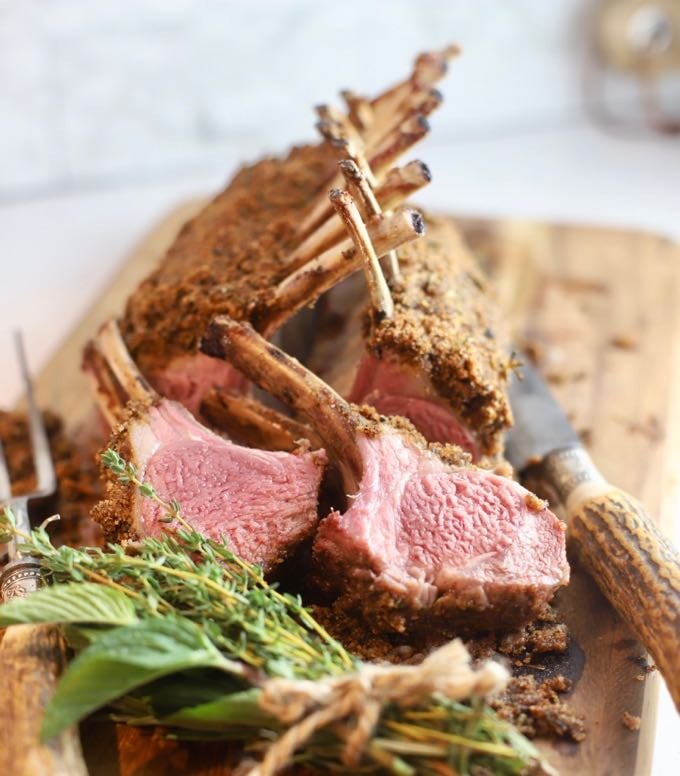 Chicken Kiev is an elegant dish made with a breaded tender chicken breast wrapped around an oozing core of herbed butter. Done correctly, the crispy Chicken Kiev releases a flowing stream of herbed butter when you cut into it.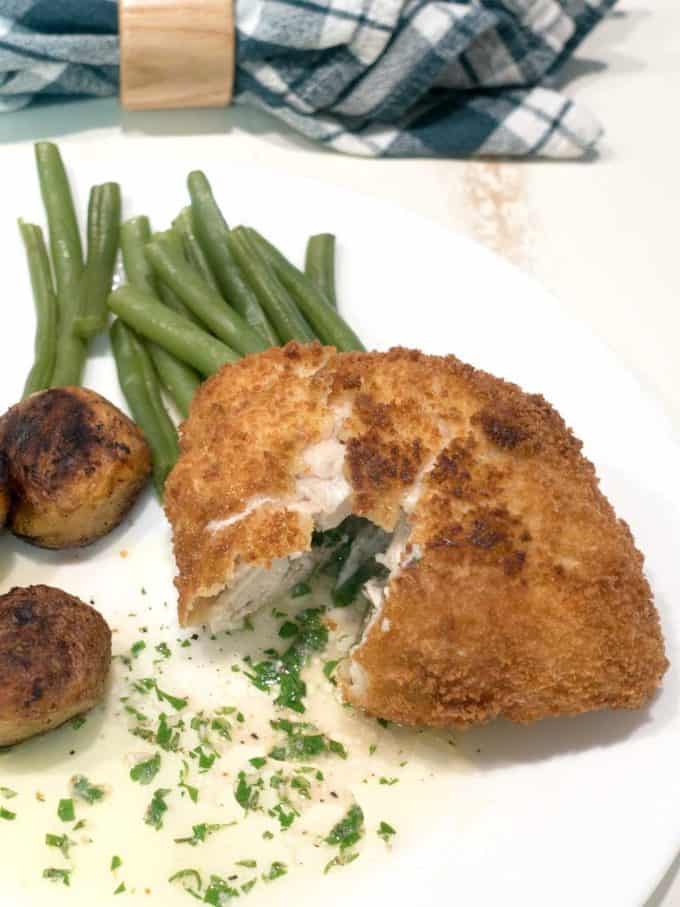 Garlic Smoked Turkey with fresh herbs is a delicious choice for any holiday that your oven is space-challenged! And, if you have never smoked a turkey before, you will be surprised at just how easy it is.
If you're looking for an elegant entrée for your special Easter dinner, look no further. Mushroom Stuffed Pork Tenderloin with Madeira Cream Sauce is absolutely delicious and is guaranteed to produce the WOW factor!
Skillet New York Strip Roast is quite possibly the most delicious and tender roast beef you will ever taste and it's a perfect entrée for your holiday dinner! And, did I mention this flavorful roast beef is incredibly easy to prepare?
Looking for a replacement for the traditional ham for your Easter dinner? Try Crown Roast of Pork. It is an elegant entrée for your special holiday dinner.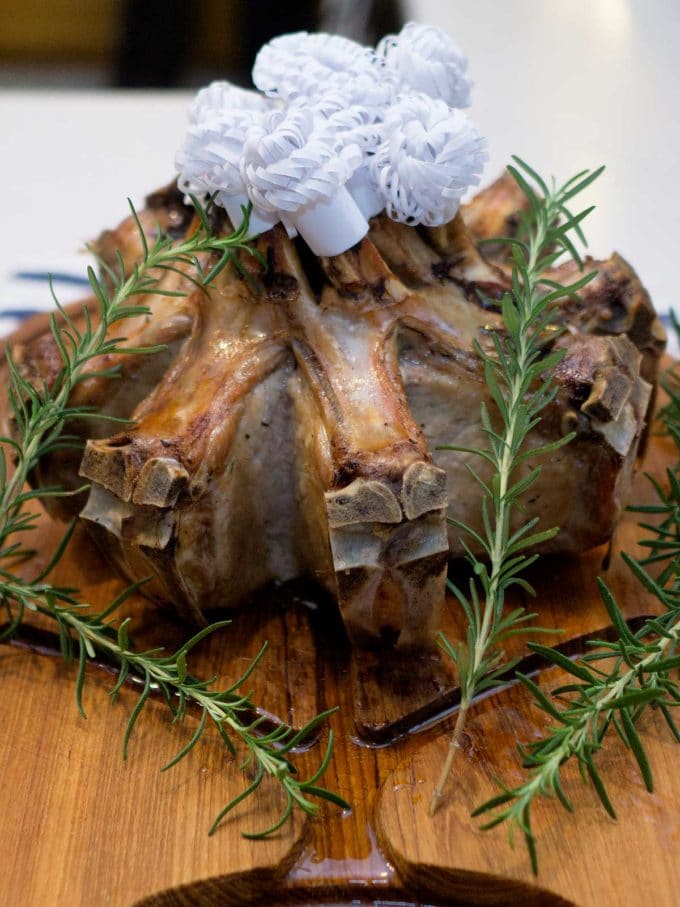 Are you in the mood for a simple yet delicious Easter dinner entrée or looking for a great entrée for a dinner party? If so, check out this recipe for succulent and fragrant Herb Crusted Roasted Pork Tenderloin.
Grits à Ya Ya, made famous by the Fish House in Pensacola, takes cheesy smoked Gouda grits and tops it with perfectly seasoned shrimp and a creamy spinach and mushroom sauce. As an added bonus, finish it with a garnish of fried carrot strings just like the Fish House does. It's absolutely incredible, albeit a bit on the high-calorie side!
Beef Tenderloin with Gorgonzola Sauce is the perfect entrée for your Easter Dinner or a great appetizer for any party. It's elegant, easy to make and everyone will love it!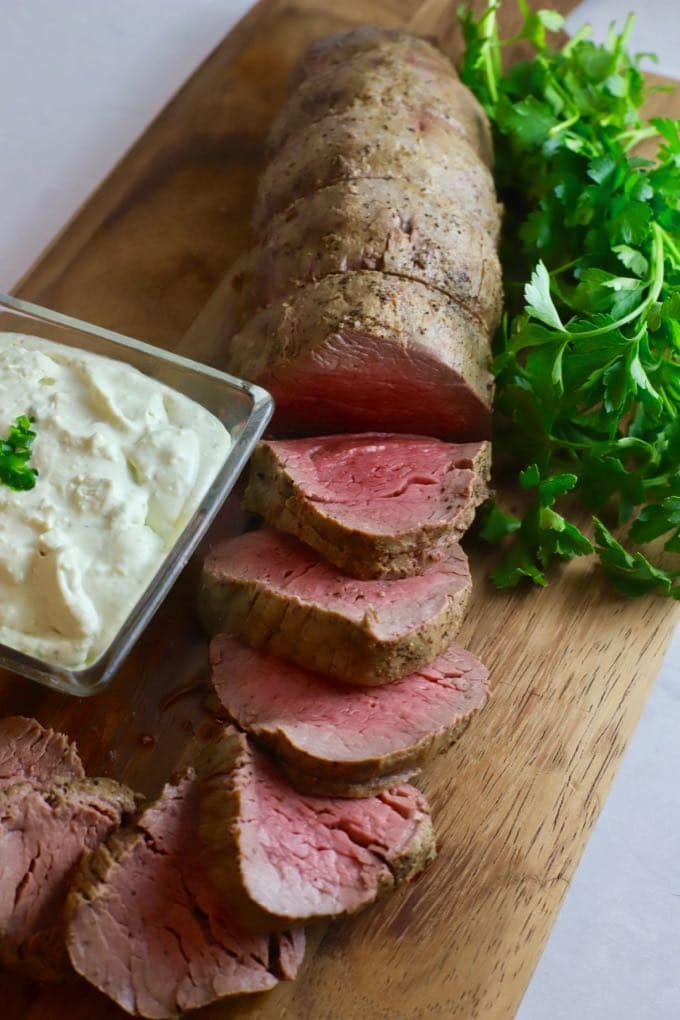 Believe it or not, Easter is right around the corner and this Bacon and Mushroom Stuffed Pork Tenderloin is a delicious and elegant entree! t's also perfect for any other type of entertaining or dinner party.
Side Dishes
Macaroni and Cheese is synonymous with Southern entertaining and you would be hard-pressed to find any type of holiday or celebration involving food in the South without a macaroni and cheese casserole front and center on the table.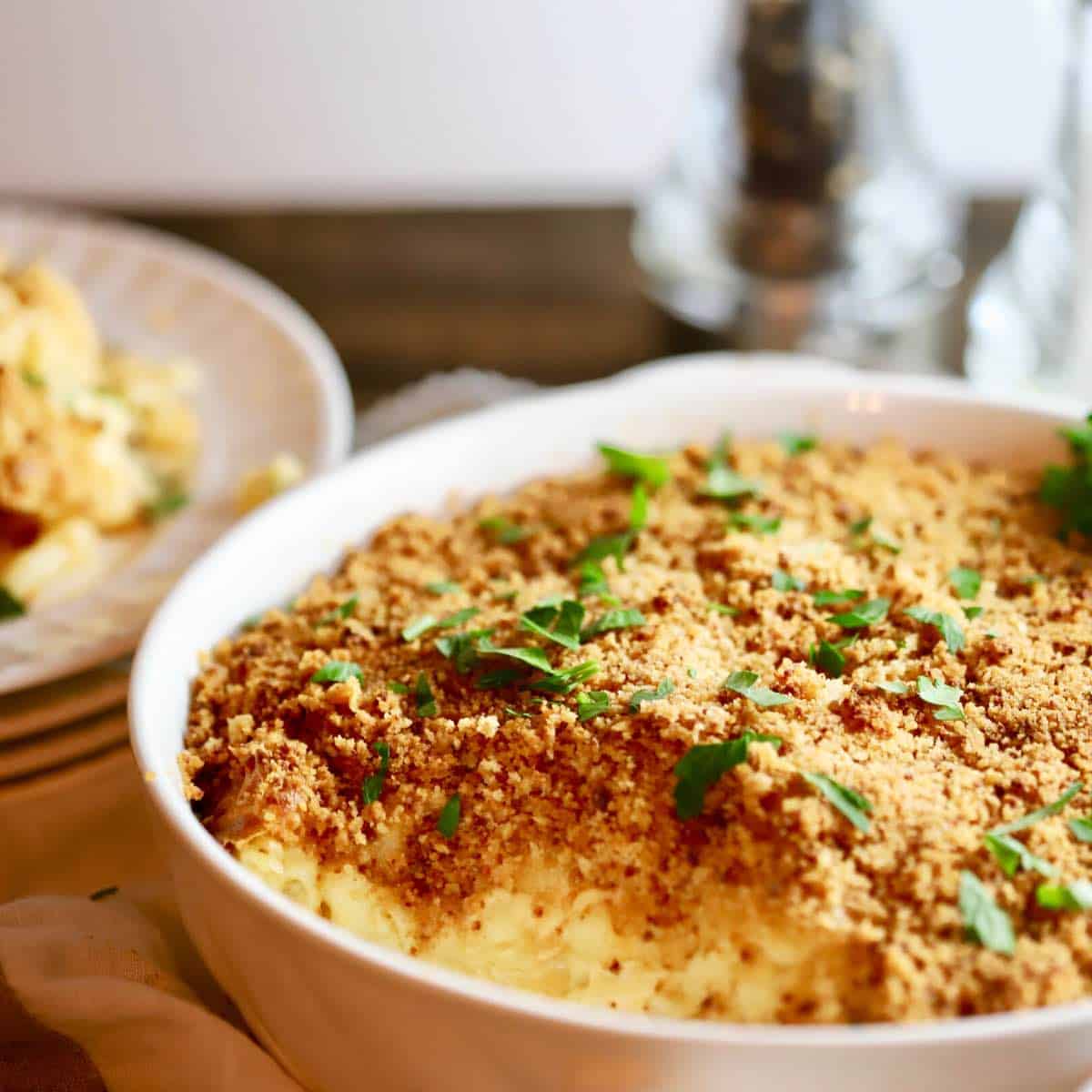 Southern Baked Pineapple Casserole
A quintessential Easter side dish in the South, Southern Baked Pineapple Casserole is the epitome of a quick and easy recipe! You will be saying yes, please, to a serving of this popular pineapple cheese casserole full of sweet pineapple chunks, and blanketed with a crisp, buttery Ritz cracker topping.
Full of cheesy goodness in every bite, my Mother's Southern Style Scalloped Potatoes are perfect for any occasion. This is especially true for Easter!
There are probably as many recipes for potato salad as there are picnics or holidays, but this recipe for classic Southern Potato Salad is my favorite! And, I predict it will quickly become yours too!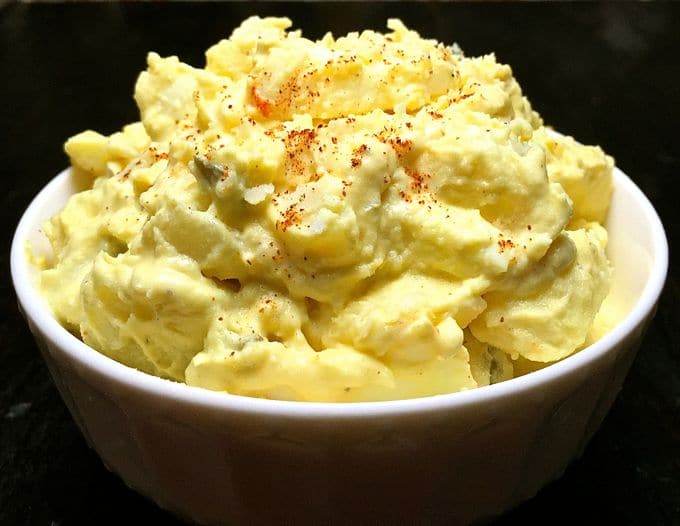 A gratin is a dish topped with a golden browned crust of breadcrumbs and/or melted cheese. In France, gratins are generally made with potatoes. This Easy Make Ahead Zucchini Gratin is an amazing deviation which will have you coming back for more!
Are you looking for a delicious side dish for a special dinner or your holiday table? How about something just a little different from traditional mashed potatoes? Well, hold on to your chef's hat because Blue Cheese Potatoes Au Gratin will rock your world.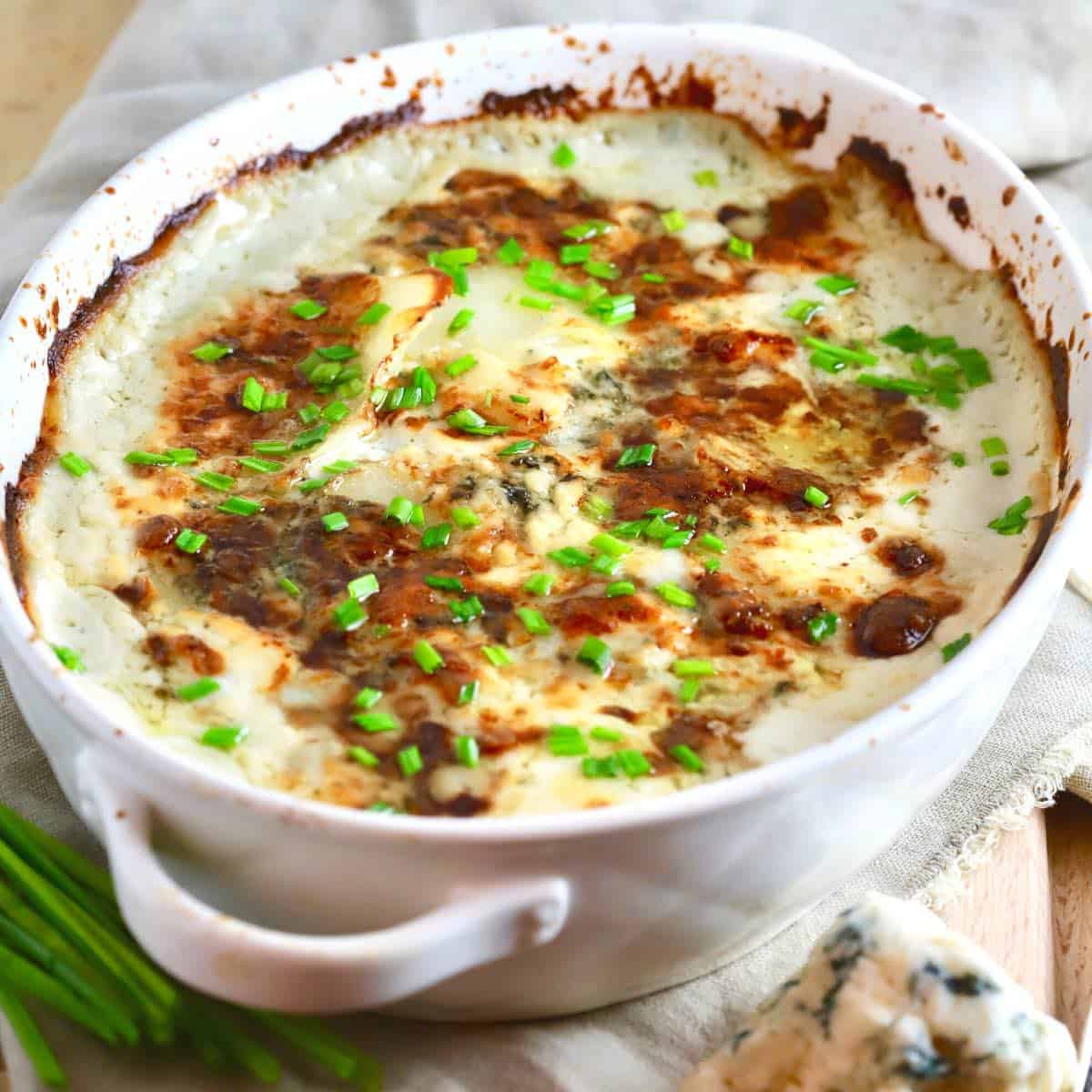 Are you tired of the mandatory cream of mushroom soup Green Bean Casserole? If so, you should try this Grown-up Green Bean Casserole. It's easy to make and absolutely delicious! What's even better is that this Grown-up Green Bean Casserole is a cinch to make, can be made ahead of time, and reheats beautifully.
Delicious Green Bean Bundles Wrapped in Bacon will lend an elegant touch to your Easter dinner table. These divine little packages of tender green beans, wrapped in smoky bacon with a touch of brown sugar, are sure to be a favorite of your family and friends.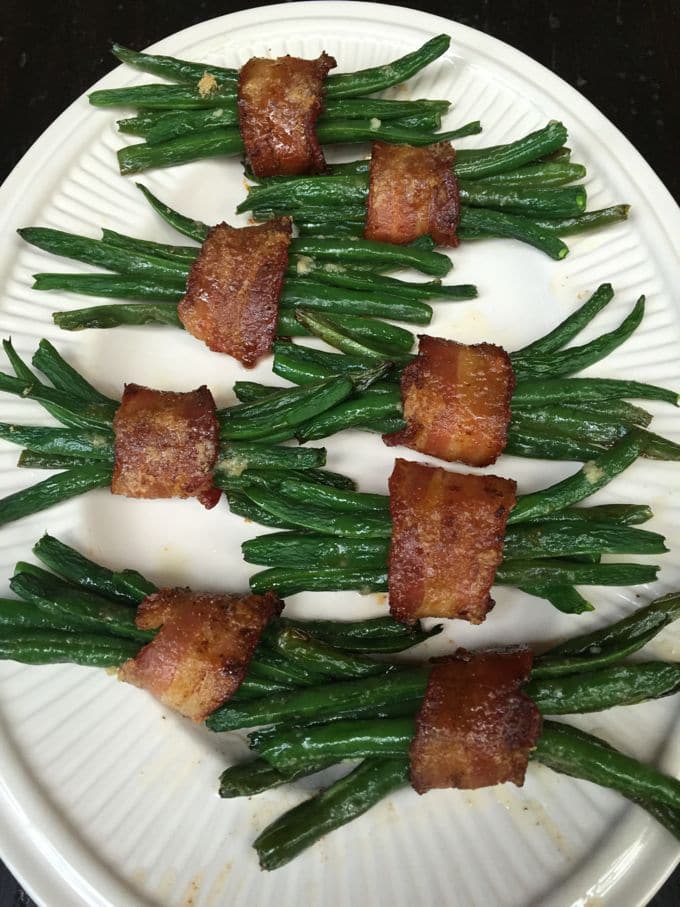 Roasted Carrots with Lemon Vinaigrette are delicious roasted, crisp-tender and sweet carrots topped with a yummy lemon and fresh herb vinaigrette. This elegant side dish would be a stunning and flavorful addition to your Easter dinner table.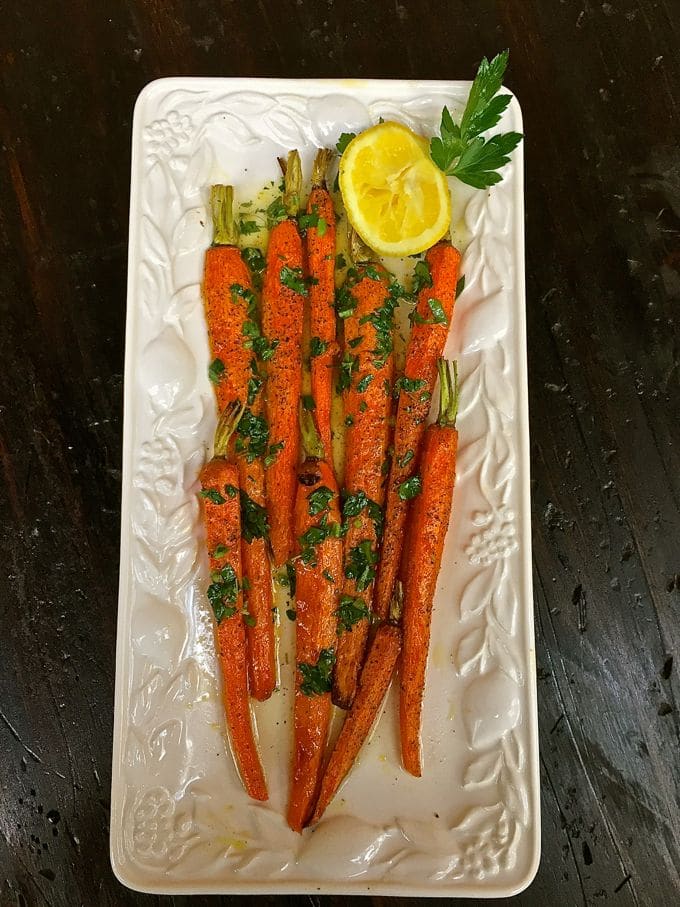 Check out this easy recipe for Creamy Make-Ahead Mashed Potatoes and find out how to make everyone's favorite side dish, delicious and decadent homemade mashed potatoes in 15 minutes.
Easy Spicy Southern Corn Casserole is a fiesta for the senses with luscious corn deliciousness, spicy chilies, jalapenos, bacon, and a decadent cream cheese filling that brings it all together.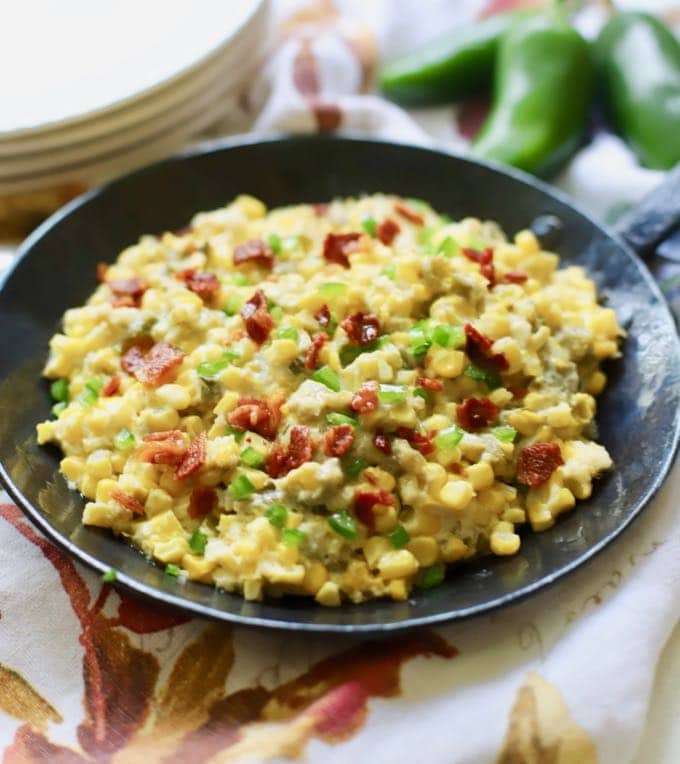 When you see a recipe with the name Ultimate Broccoli Cheese Casserole you expect it to be, well, something pretty spectacular, and this delicious casserole loaded with cheesy goodness lives up to its name!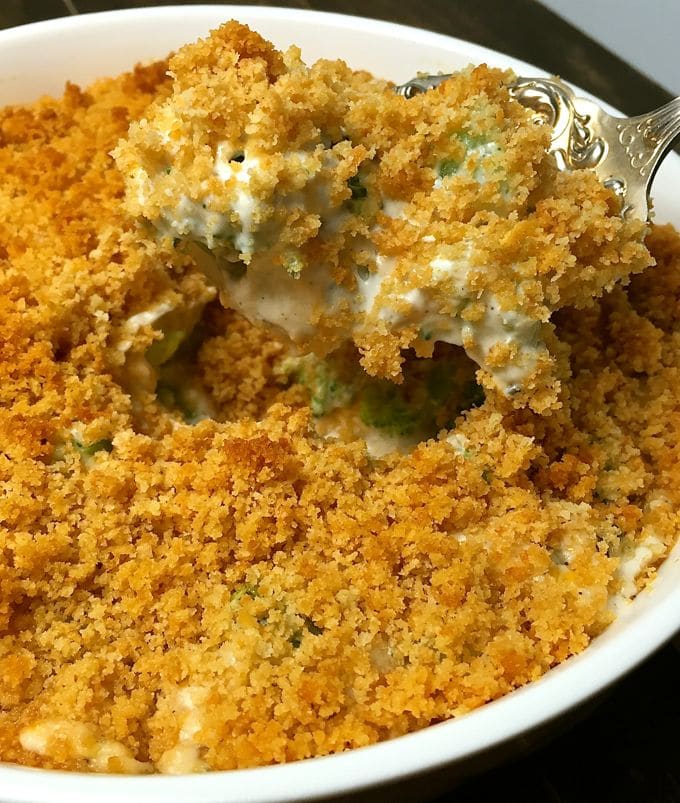 Who doesn't love roasted potatoes that are crispy on the outside and creamy on the inside? Well, now you can make them. They're super easy and made on the stove-top for a winning combination!
Sweet and Sour Green Beans is definitely one delicious green bean recipe that deserves a place of honor in your repertoire of "go-to" recipes for green beans.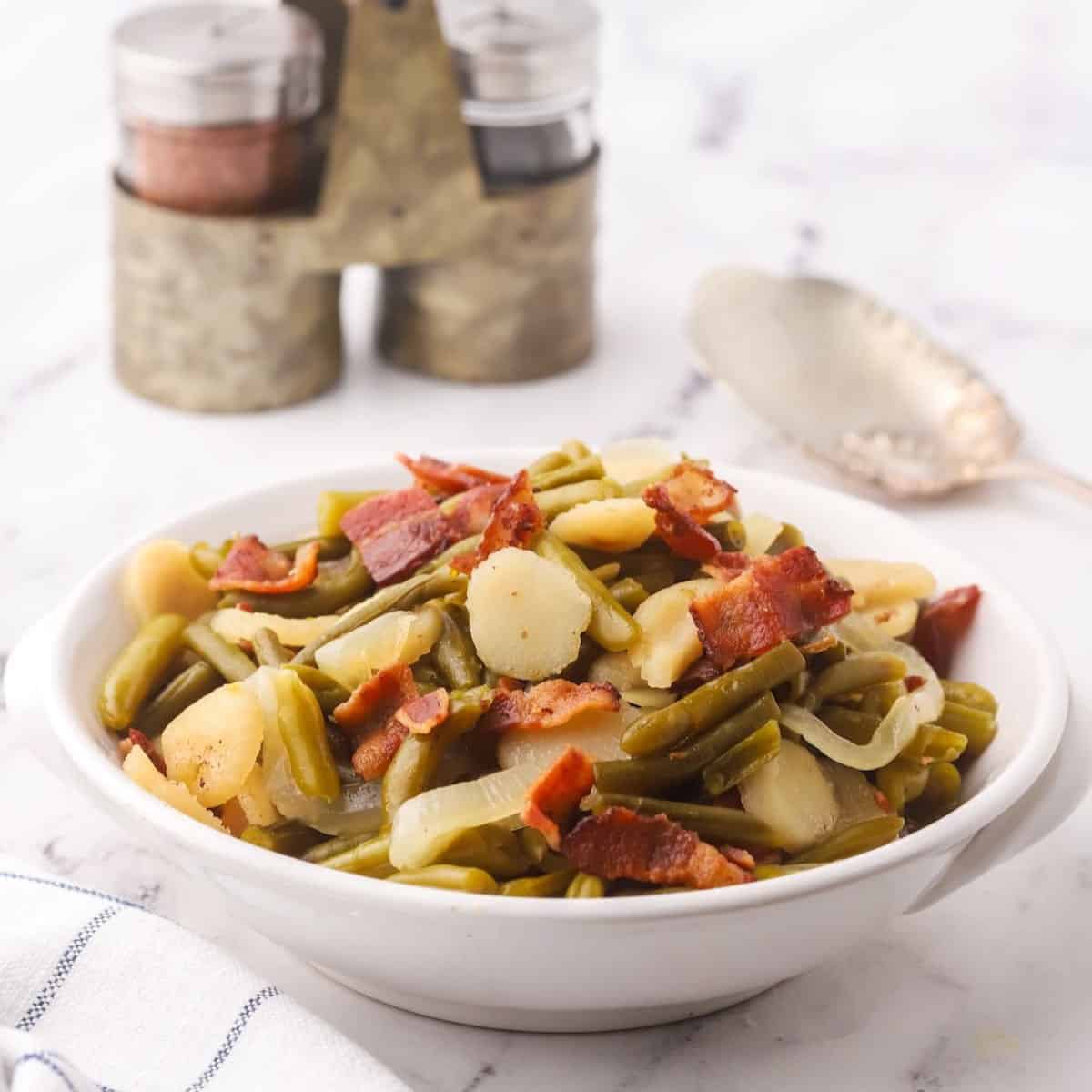 Just in time for Easter, this easy Southern Sweet Onion Casserole is the best side dish ever! Caramelized sweet onions, Vidalia if you can find them, are meltingly tender and paired with buttery, crunchy Ritz crackers, sour cream, and cheese, this decadent onion casserole literally melts in your mouth!
Salads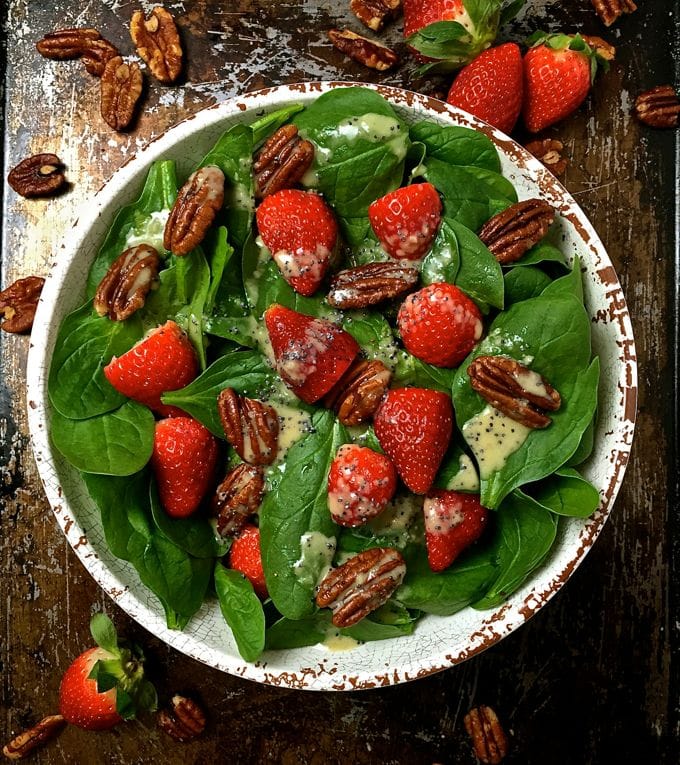 Cucumber Dill Salad or Gurkensalat is an incredible salad that is easy to make. It's not only tasty but also very refreshing, making it perfect for your holiday get-together.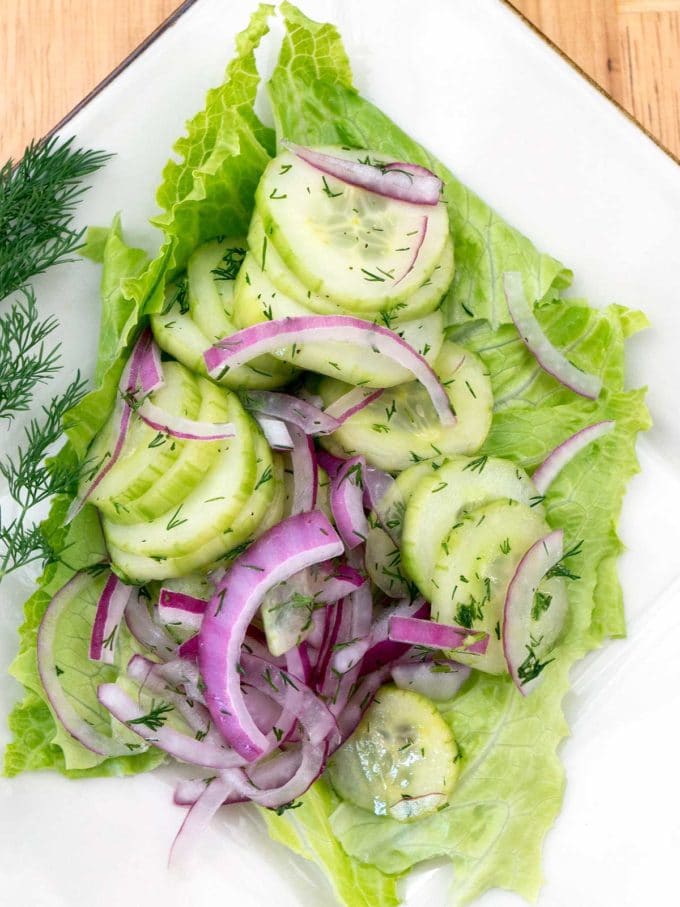 Are you looking for delicious ways to incorporate more fruits and vegetables into your diet? Are you short on time but still want to put a healthy and satisfying meal on your Easter table that your family will enjoy? Today I have for you, easy and healthy, Spinach, Apple, and Cranberry Salad with delicious homemade Poppy Seed Dressing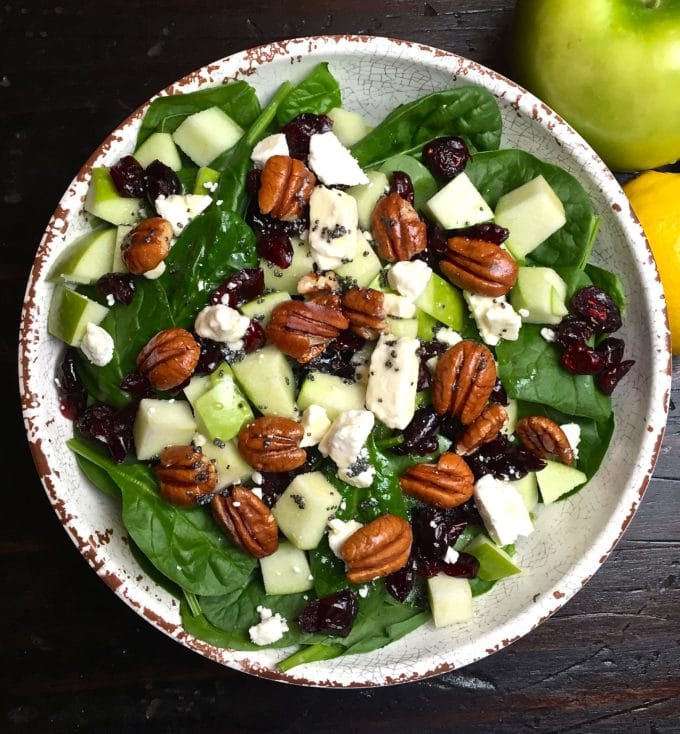 This delicious and healthy Corn, Tomato, and Avocado Salad is the very essence of summer eating! You know those days when the temperature is soaring, and all you want is something light, cool, and refreshing to eat.
Make Ahead Frozen Fruit Salad is an easy, quick and delicious fruit salad full of pineapple, cherries, and pecans and it would be perfect to serve for your Easter or Mother's Day brunch, lunch or dinner, or anytime for that matter.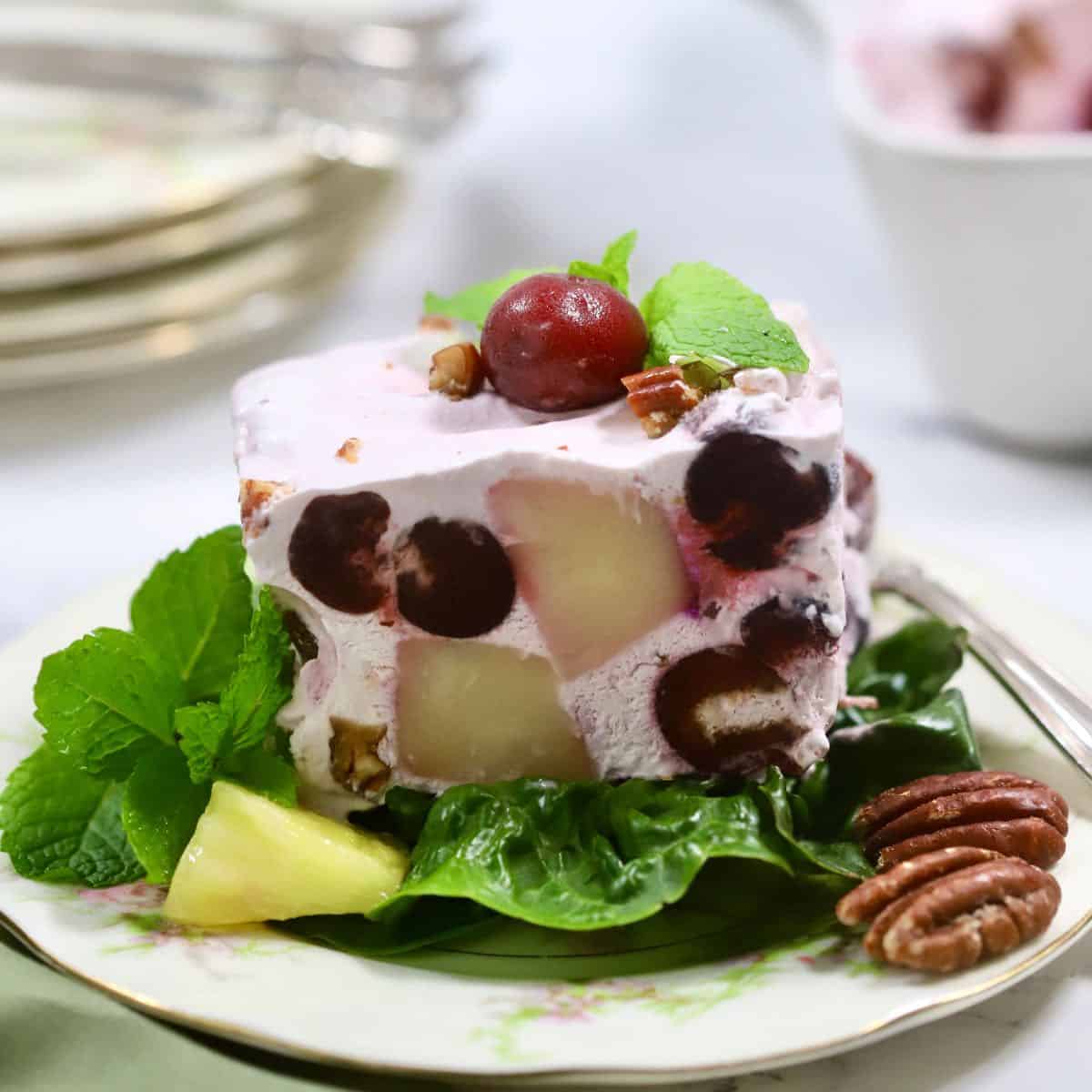 When you're planning the perfect make-ahead dish for your holiday gathering, look no further than Classic Southern Seven-Layer Salad. It's as versatile as it is delicious, and always receives rave reviews!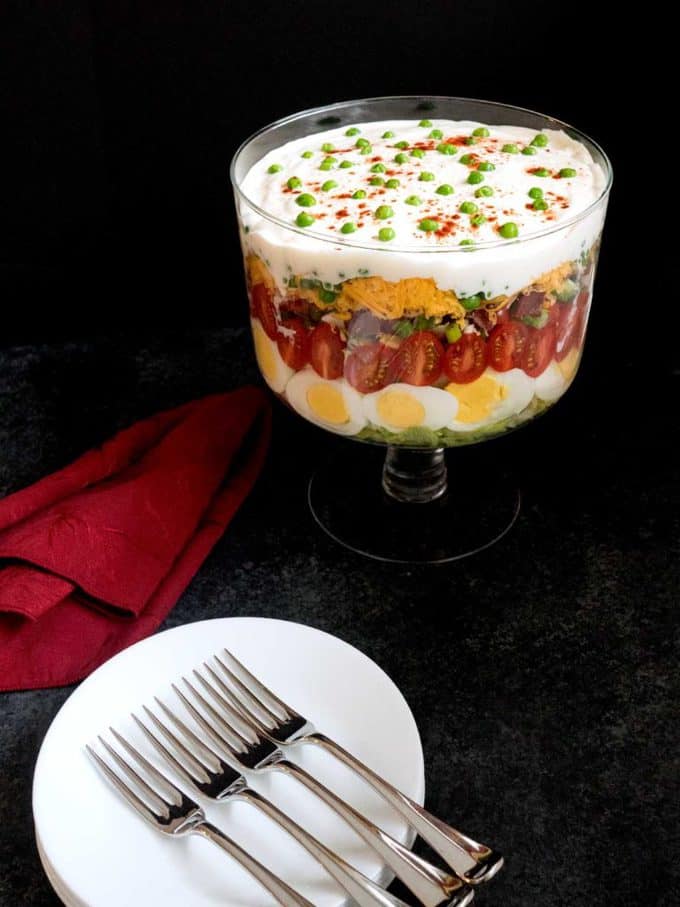 This fresh, colorful, crunchy, make-ahead, veggie-filled filled salad is the perfect side or salad for your Easter Dinner. It will pair beautifully with just about any main course you might be serving.
Creamy southern coleslaw is full of creamy goodness, with the perfect blend of sweet and sour. It's consistently amazing and goes well with so many dishes. What's even better is that the food processor does most of the work.
Bread
Traditional Southern Style Cornbread is a staple in my kitchen and would make a wonderful addition to your Easter table.
The awesome aroma of freshly baked bread by itself will inspire you to make this Crusty French Bread time and time again. However, once you taste it, you'll definitely be hooked. It only has five ingredients, and the bread machine does most of the work!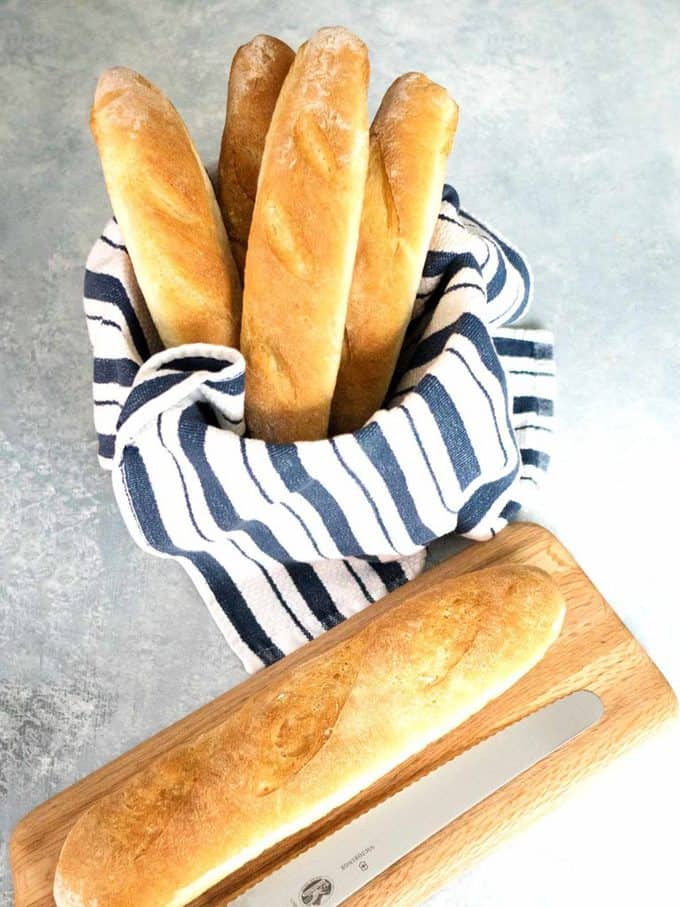 No matter what you call it, this staple of early America is basically a type of cornmeal pancake that is quick and easy to make and would make a great addition to your Easter table.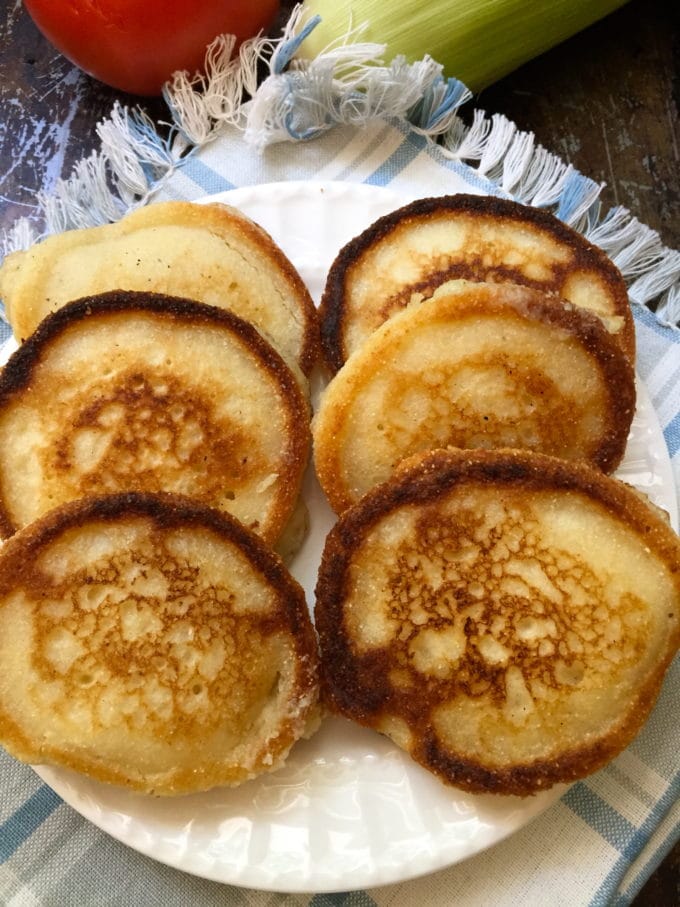 Ever since I got my little bread machine, I've been experimenting and trying to perfect different breads. One success story is my french bread rolls! I make these incredible rolls at least once a week. The basis for the recipe that I use came from the King Arthur Flour site.
These soft and fluffy dinner rolls are full of buttery goodness. From start to finish, they take less than 3 hours to make, with the bread machine doing most of the work. In addition, the dough is a dream to work with. These dinner rolls are incredible on their own with a pat of butter, and amazing wrapped around a piece of leftover ham!
This is such a simple recipe, you will wonder why you haven't tried it before. Broccoli Cheddar Cornbread Muffins combine three of my favorite foods: cheese, cornbread, and broccoli into one flavor-packed parcel.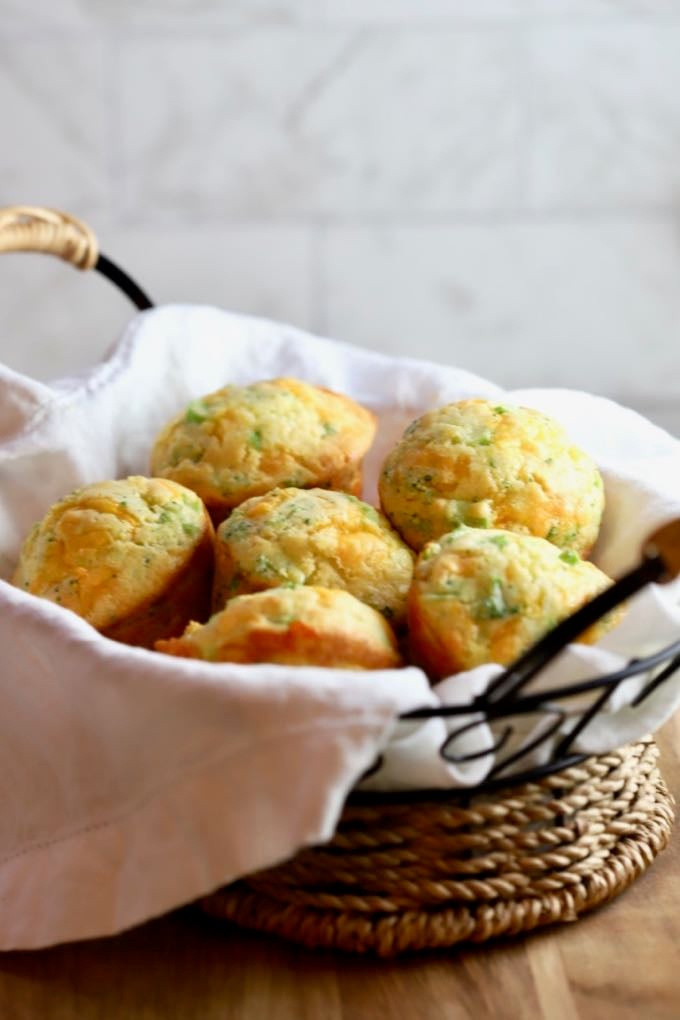 Amish Potato Rolls are the quintessential soft dinner roll. Because they stay fresh-tasting for several days, they're the perfect make-ahead roll for your special holiday feast. Even better, they make the ultimate slider buns to wrap around your leftover turkey or ham.
With just three ingredients, Southern Cheddar Biscuits are light, flaky, tender, Southern-style cream biscuits with sharp gooey cheddar cheese. Eaten hot right out of the oven with a pat of butter, these delicious cheddar biscuits fairly melt in your mouth.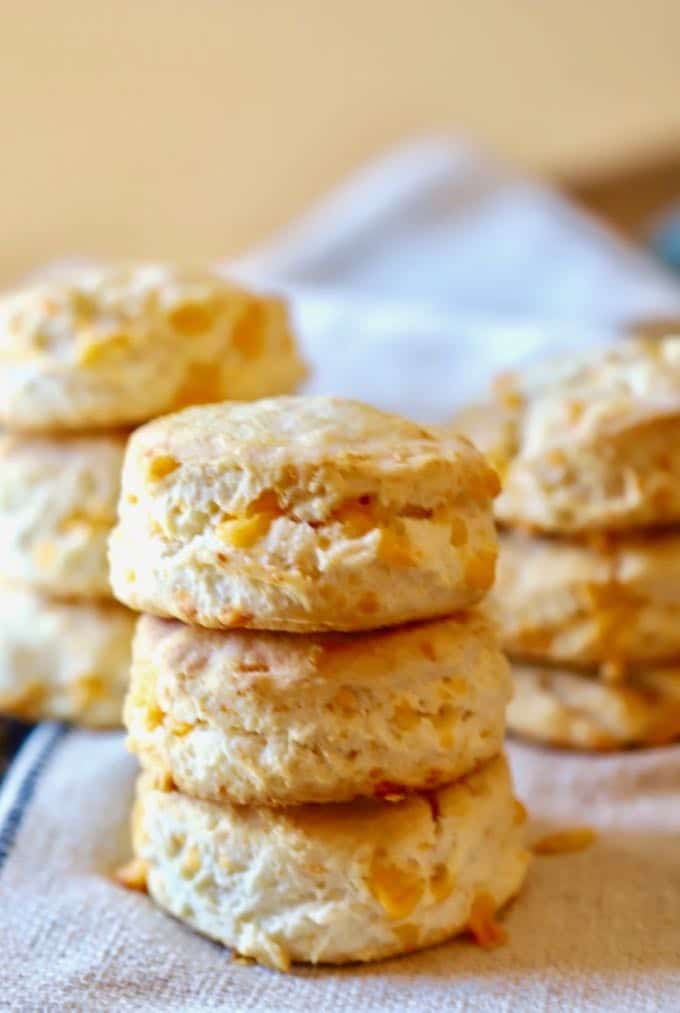 Bonus
Whether you are looking for a delicious and decadent classic dessert for Easter or a new twist on an old favorite, we have you covered. Check out these thirty-three crowd-pleasing Easter desserts which include gluten-free, vegetarian, and vegan options. Your only problem will be deciding which of these scrumptious desserts to prepare and serve! Of course, who says you can't make several? After all, it's Easter!
Need more ideas for Easter Dinner side dishes? Check out this post for Easter Dinner Vegetable Side Dish Menu Ideas and Recipes for 33 irresistibly delicious and mostly make-ahead sides.
I hope you enjoyed perusing the recipes above and I hope you will consider leaving a comment below to let us how your family enjoyed it. Also, please follow me on Pinterest, Facebook, and Instagram. And finally, to be the first to receive notifications of new posts by email, enter your email address in the Subscribe box. Thank you so much for visiting Grits and Pinecones and I hope you have a wonderful Easter!
*This post originally published on April 3, 2017. Republished on April 18, 2019, to add additional recipes.