Waking up to a delicious Christmas morning breakfast ready to pop in the oven is a fabulous gift to give yourself and your family! Who wants to spend time bustling in the kitchen preparing breakfast when everyone else is unwrapping presents and enjoying the season's bounty?
This leisurely make-ahead Christmas breakfast or brunch menu includes Old-Fashioned Southern Ambrosia, everyone's favorite Sausage Cheese Bread, and a decadent Caramel Soaked French Toast Casserole. If you have a crowd, you might also want to add my Southern Cheese Grits Casserole, and because it's a special day, maybe even my Classic Mimosa with a Twist. Plus, to give you even more options, I also include a delectable make-ahead Butterscotch Pecan Monkey Bread recipe.
You can prepare everything except the cheese grits casserole the night or even several days before. These make-ahead dishes are an excellent way to keep the spirit of the holidays alive and allow you to spend time with your family.
Old-Fashioned Southern Ambrosia
For many southerners, ambrosia is a traditional Christmas dish, and I am no exception. I actually can't imagine the holidays without ambrosia, and if you have never tasted it, you are in for a treat. Nectar of the Gods is a great description for this popular citrusy dish.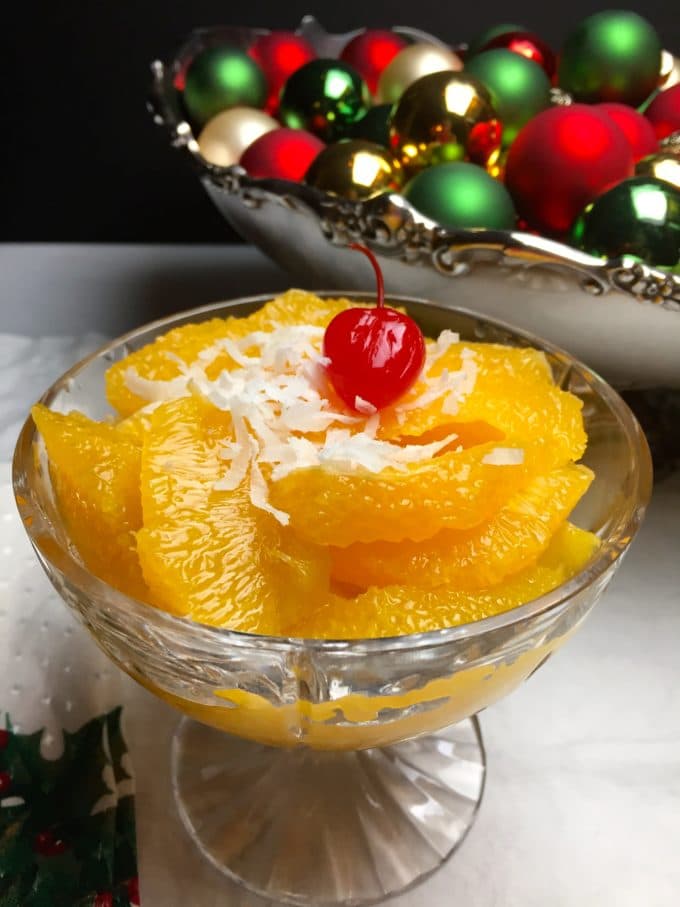 Sausage Cheese Bread
Next on the menu is my easy Sausage Cheese Bread. This versatile breakfast staple will make even the grinches in your family smile. This delicious, easy to make bread only has three ingredients and, if you have never tasted it, you are in for a treat.
Sausage Cheese Bread is delicious for breakfast, but it's also great as an appetizer dipped in a marinara sauce, or you could even serve it with a salad for a light dinner.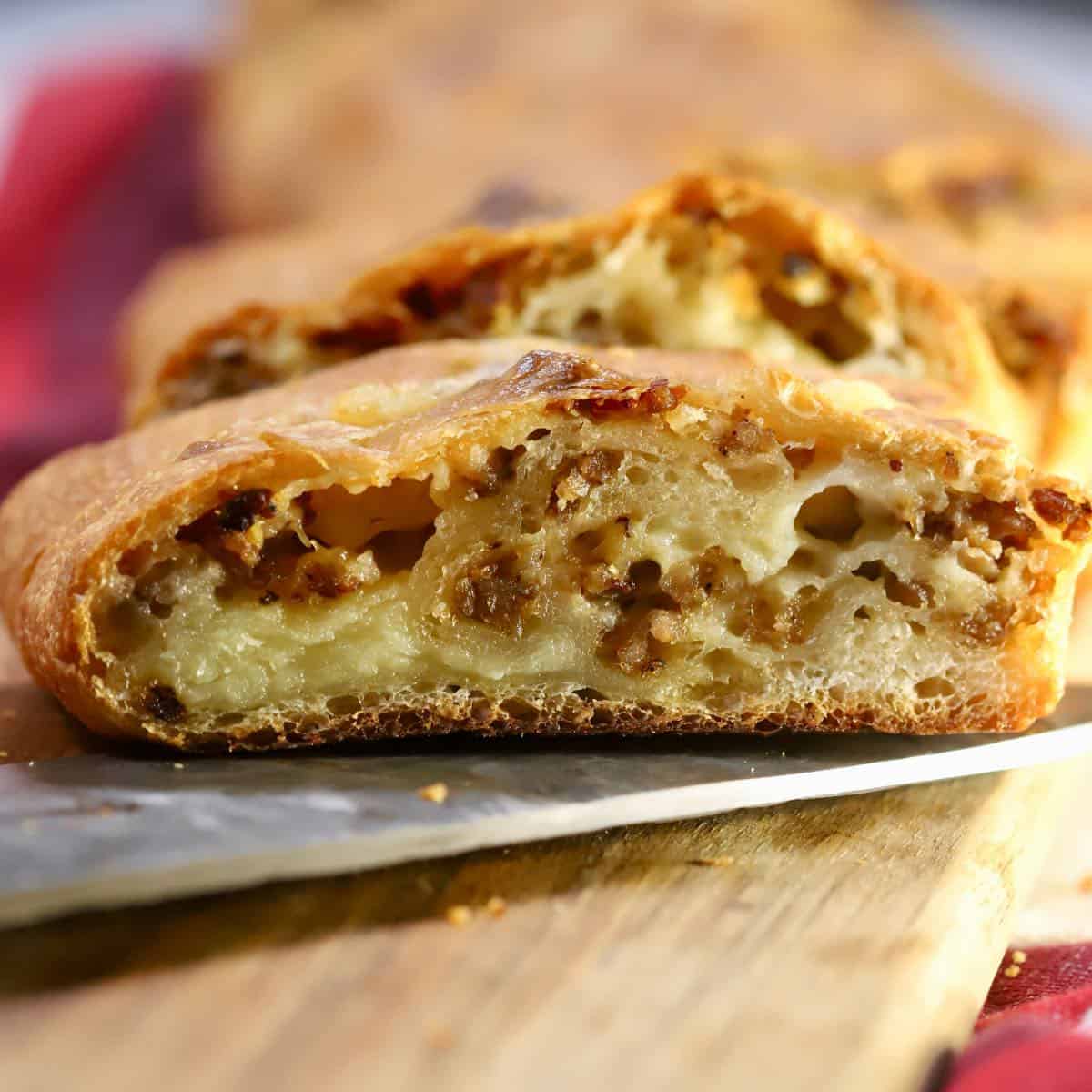 Oven-Baked Caramel Soaked French Toast Casserole
The star of the show on Christmas morning is always this oven-baked caramel soaked french toast casserole! Just as the name implies, it's decadent! And yes, the bread does sit in a layer of luscious caramel and a wonderful creamy custard. When it bakes, the custard puffs up and turns golden brown, and well, let's say this might be one of the best things you have ever eaten for breakfast!
Even Rudolph never had it so good, and this tasty treat is a wonderful way to start the day on Christmas morning or any morning for that matter.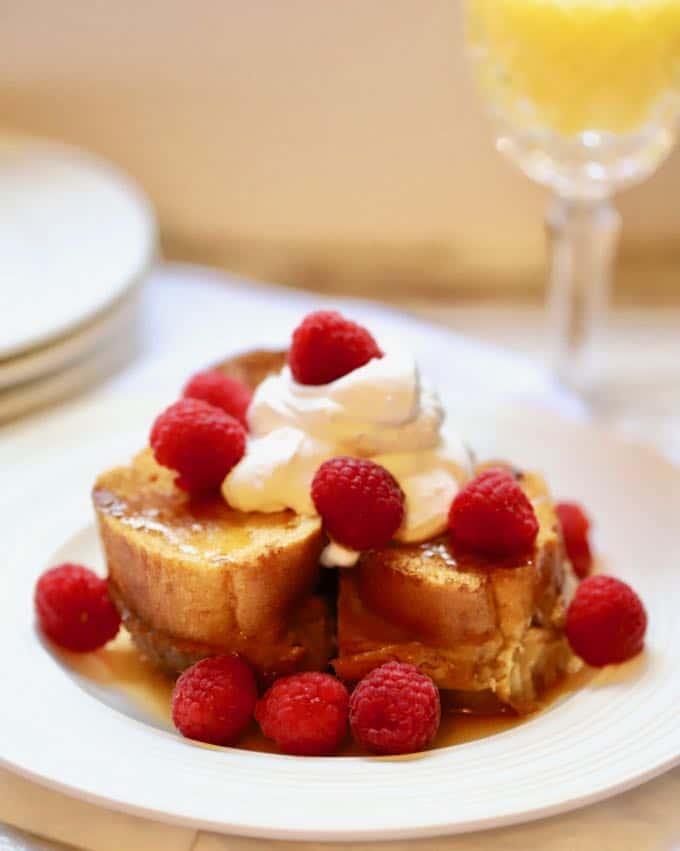 Southern Cheese Grits Casserole
Cheese Grits are about as Southern as it gets. And, this delicious make-ahead Southern Cheese Grits Casserole is a perfect dish for your Christmas morning breakfast or brunch. While you can't make it the night before, it only takes minutes to prepare, and then your oven does the rest of the work.
Classic Mimosas with a Twist
If there is one beverage that comes to mind when I think of a festive breakfast or brunch, it's Mimosas. These citrusy cocktails are light and delicious and would be the highlight of your Christmas breakfast.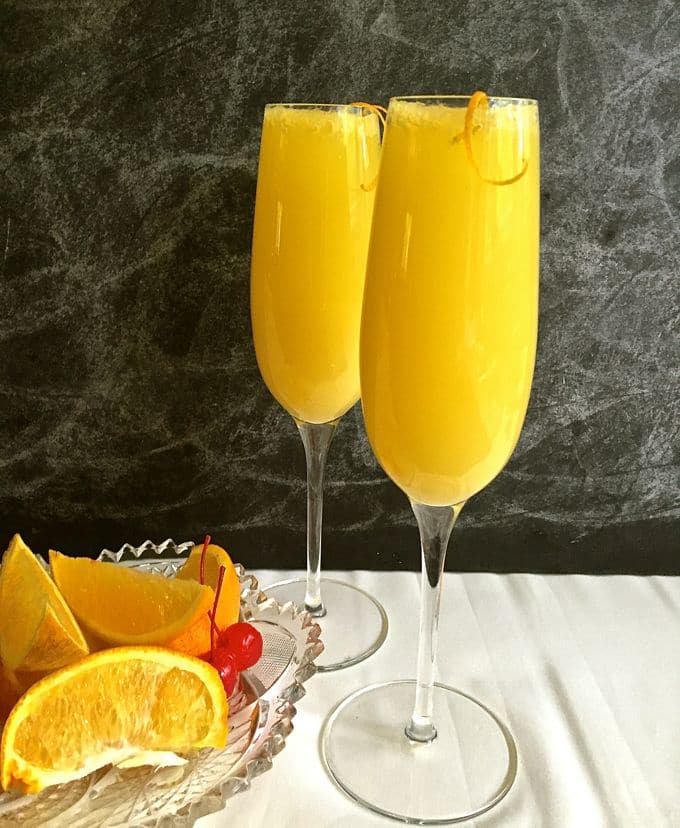 Butterscotch Pecan Monkey Bread
I would be remiss if I didn't include this wonderful retro, make-ahead, decadent Butterscotch Pecan Monkey Bread, as another option. It is simply irresistible with a glaze made with butterscotch, pecans, and brown sugar. And, it's perfect for a memorable Christmas brunch or breakfast.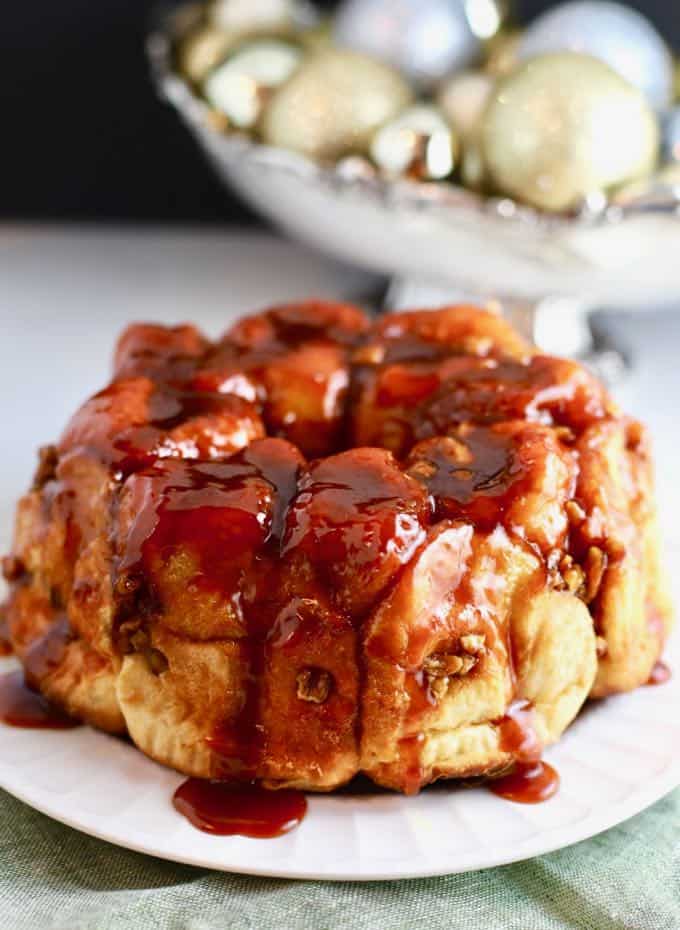 More holiday roundup posts:
If you need ideas for other holiday meals, gifts, or party food, check out my other holiday-related posts:
Click on the following link for even more Christmas recipes and menu ideas.
Here's to wishing you and your family the beauty and love of the Christmas season. May warmth fill your home and may joy fill your life in the upcoming year.
Merry Christmas!
**This roundup post was originally published on December 21, 2016. Republished on December 12, 2019, with new images and expanded descriptions for each recipe.