Waking up to a delicious Christmas morning breakfast ready to pop in the oven is a fabulous gift to give yourself and your family! I mean really, who wants to spend time bustling in the kitchen preparing breakfast when everyone else is unwrapping gifts and enjoying the season's bounty.
This easy Make Ahead Christmas Breakfast includes Old Fashioned Southern Ambrosia, everyone's favorite Sausage Bread and a decadent Caramel Soaked French Toast. Because you prepare everything the night or even several days before, it's is a special way to keep the spirit of the holidays alive and allows you to spend time with your family.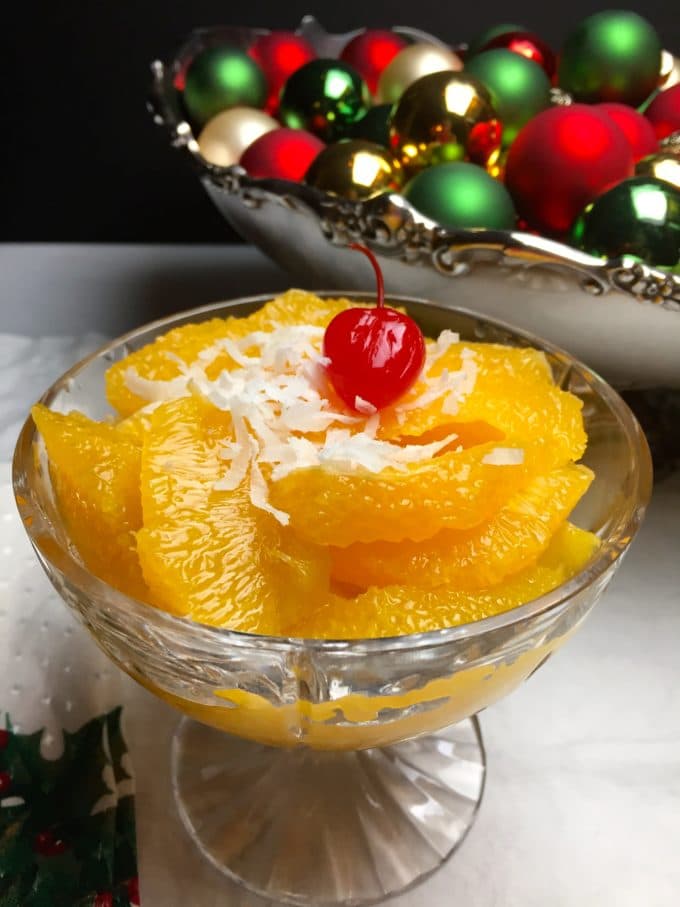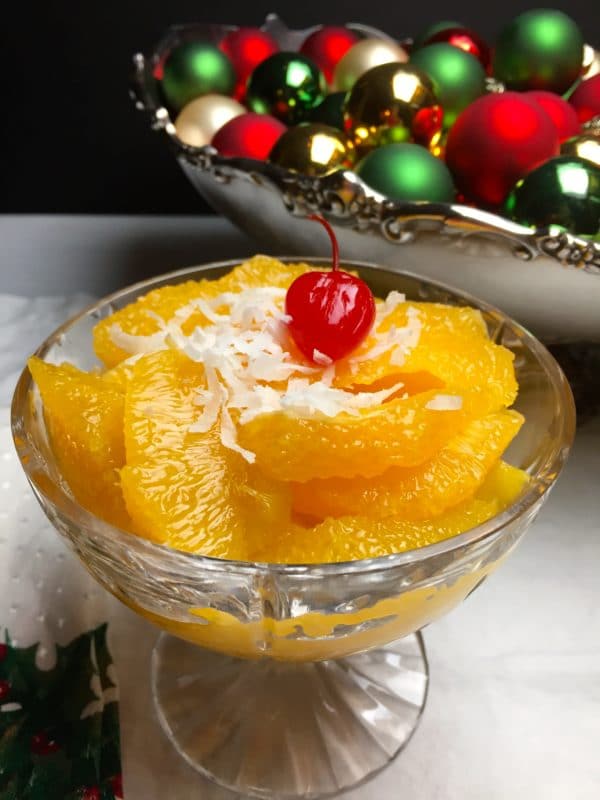 Old-Fashioned Southern Ambrosia – For many southerners, ambrosia is a traditional Christmas dish, and I am no exception.   I actually can't imagine the holidays without ambrosia, and if you have never tasted it, you are in for a treat. Nectar of the Gods is a great description for this popular citrusy dish. In the south, there are probably as many variations of ambrosia as they are elves, but my favorite and the recipe I am sharing today is simply fresh navel oranges and their juice, and a touch of powdered sugar, with just a smidgen of coconut on top.   Yes, I know many of you also add grapefruit or other citrus, pecans, and pineapple and some of you go all the way with the addition of whipped cream and marshmallows. I think I have tasted and enjoyed all of the combinations, but this simple dish is what I keep coming back to year after year.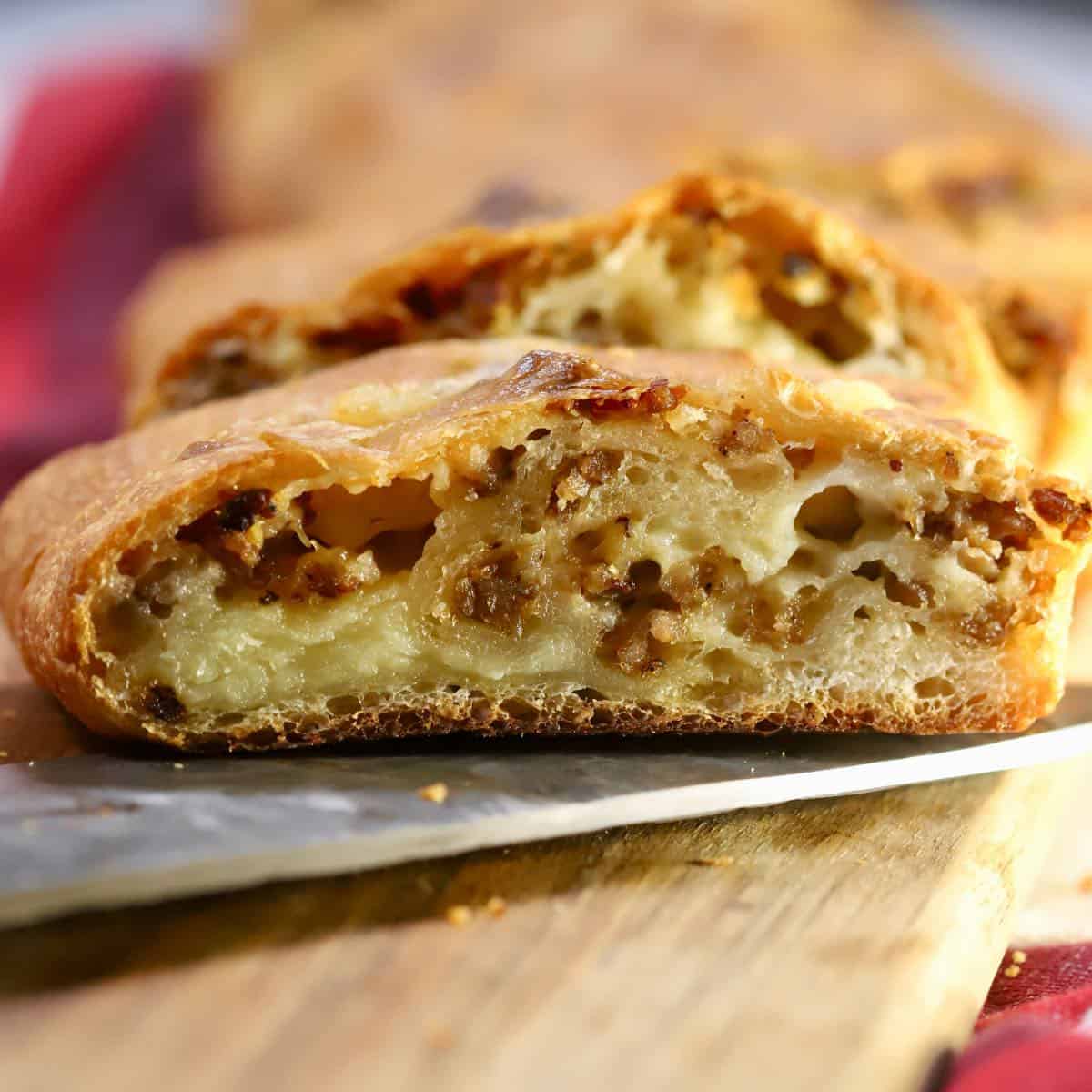 Sausage Bread – Next on the menu is Sausage Bread and this versatile breakfast staple will make even the Grinches in your family smile. This delicious, easy to make bread only has three ingredients and if you have never tasted it, you are in for a treat. I've been making this yummy bread, the ambrosia and my Caramel Soaked French Toast for Christmas morning for more years than I can count, and when my children come to visit they always expect it. Sausage Bread is delicious for breakfast, but it does double duty, and it's also great as an appetizer dipped in a marinara sauce, or you could even serve it with a salad for a light dinner.
Caramel Soaked French Toast – But the star of the show on Christmas morning is always my Caramel Soaked French Toast. Yes, just as the name implies, it's decadent, and yes, the bread does sit in a layer of luscious caramel. After the caramel and the bread is placed in the baking dish, a mixture of milk, vanilla extract, and eggs which form a wonderful creamy custard is poured over the bread. When it bakes, the custard puffs up and turns golden brown and well let's just say, this might be one of the best things you have ever eaten for breakfast! Even Rudolph never had it so good, and this scrumptious treat is a wonderful way to start the day on Christmas morning or any morning for that matter.
Here's to wishing you and your family the beauty and love of the Christmas season. May warmth fill your home and may joy fill your life in the upcoming year.
Merry Christmas!