Labor Day Weekend officially marks the end of summer, but even more important to my husband, son, and millions of other college football fans it also marks the beginning of the much-anticipated college football season!
Like many college towns across the country, in Tallahassee football fever is reaching a crescendo as rabid Seminole fans get ready for the big FSU vs Virginia Tech game. Just a few miles down the road in Gainesville, University of Florida Gator fans are also getting ready for their big match-up against Charlston Southern.
Whether you are tailgating with your friends, hosting a game day party, or sitting in a comfy chair at home in front of your big screen TV to watch the game, this delicious touchdown worthy list of 23 Quick and Easy Game Day Snacks will help you score big with your family and friends!
I've teamed up with my sister Chula at the Pudge Factor Blog to give you twenty-one quick and easy tantalizing options for the perfect game day snack!
Best Ever Easy Southern Caviar Dip aka Cowboy Caviar, Texas Caviar, Black Bean Salsa, Corn and Black Bean Salad, the list goes on and on. But, no matter what you call it, or how you serve it, this easy to make, bursting with flavor, healthy dip/salad/salsa is perfect for tailgating, or a game-day party, or anytime you want to impress your family or friends!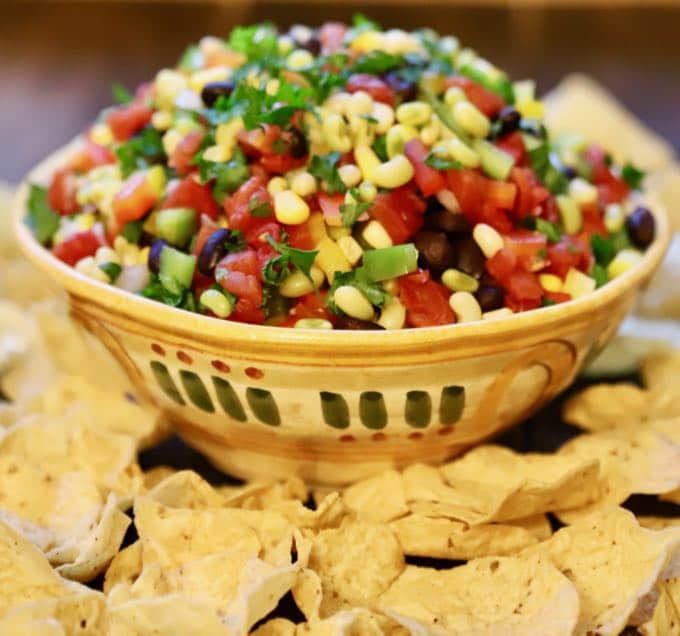 For a game day appetizer that is sure to WOW your guests, you should try Marinated Cheese. It has alternating layers of sharp Cheddar cheese and cream cheese, topped with an incredible marinade. Marinated cheese is a snap to make, and is awesome to serve.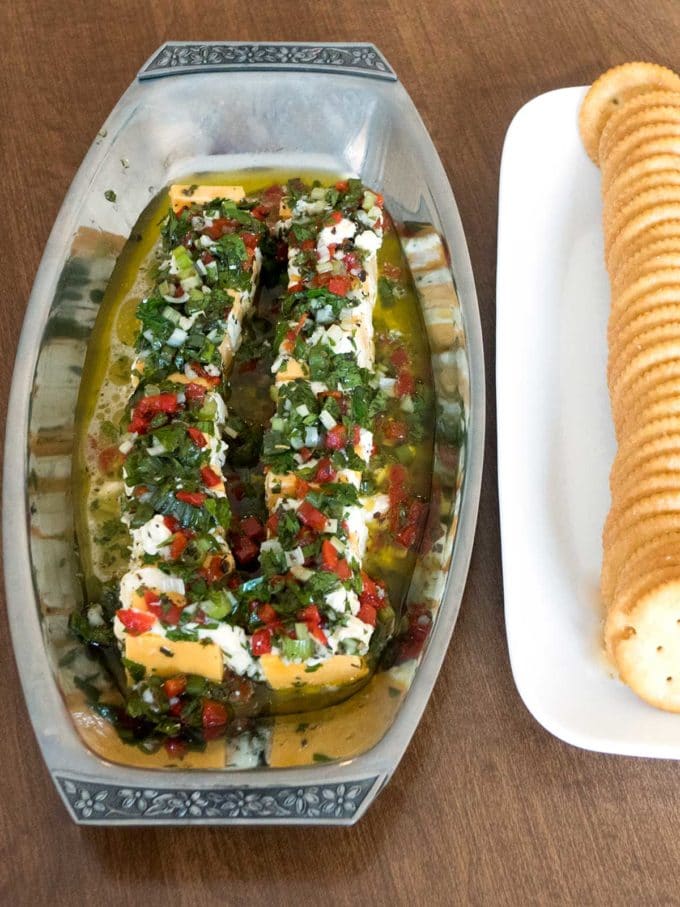 With a name like Easy Cheesy Hot Corn Dip, you would think that this delicious dip would be full of yummy corn and cheesy goodness, and you would be right! And, with a name like Easy Cheesy Hot Corn Dip, you would think that this southwestern inspired dip would be easy to prepare and perfect to serve at a game day party or any get-together, and you would be right about that too!
If you like shrimp cocktail, you'll absolutely love this Layered Shrimp Cocktail Spread. It's quick and easy to prepare and tastes as good as it looks! It consists of spicy cocktail sauce and succulent shrimp on top of a savory cream cheese base.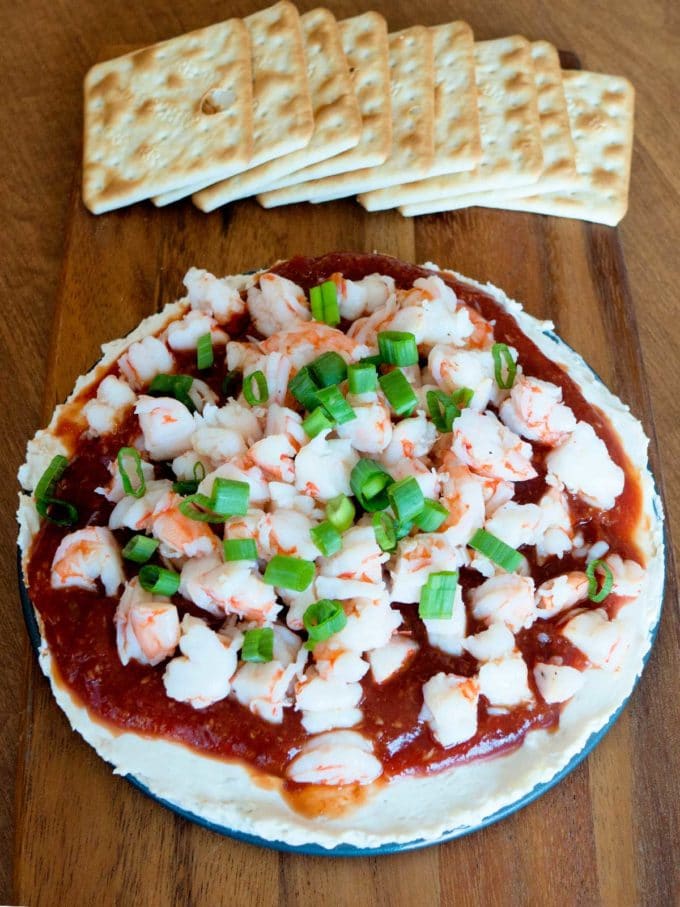 Easy Mardi Gras Hot Muffuletta Dip is a tantalizing dip made with tasty green olives, salami, provolone cheese and tangy giardiniera. These yummy ingredients are combined with cream cheese to make a hot and scrumptious dip that is guaranteed to make you swoon and is perfect for tailgating or any game day party.
Why not make some tasty egg salad sliders for your game day party? They have two main ingredients – egg salad, and slider buns. I prefer to make my own slider buns, but you could certainly buy them already made. You could also use your own egg salad recipe, but you should try mine – it's absolutely delicious!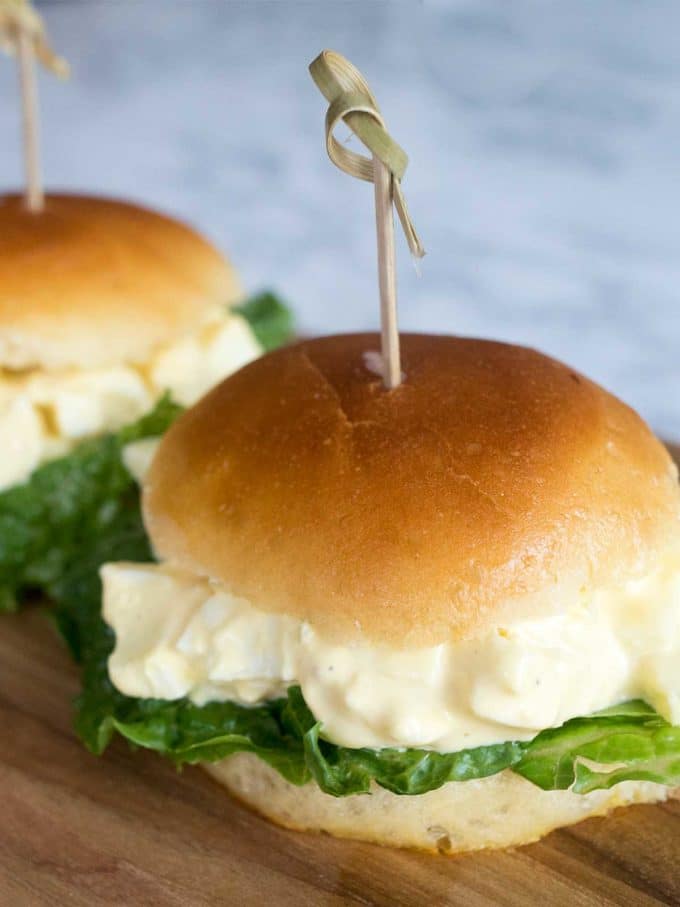 If you love Buffalo wings, you will love this dip! It tastes just like the wings, but without the mess and it's a perfect game day snack!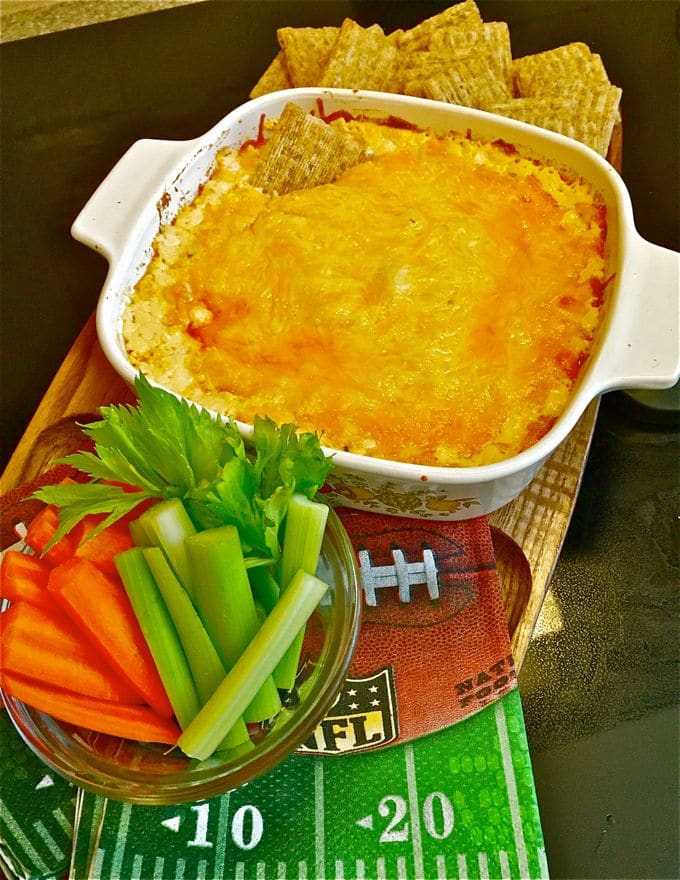 Cheese Straws are a highly addictive southern game-day classic. Crispy and buttery, Southern Cheese Straws are amazing when paired with an adult beverage, or just by themselves.  It's impossible to eat just one!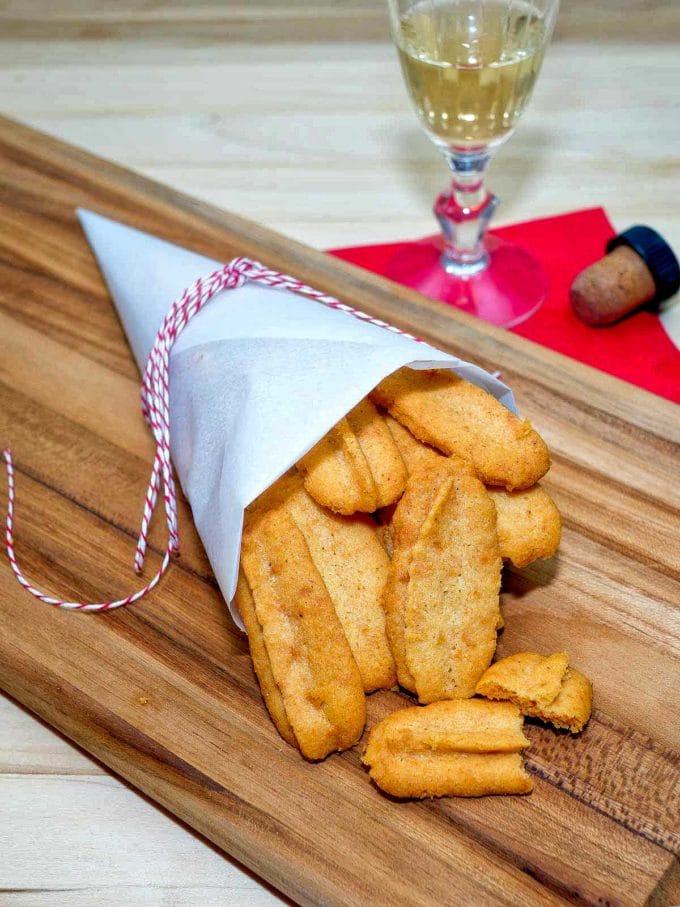 When game day rolls around be sure to serve touchdown worthy appetizers and game day party fare like these classic Easy Pigs in a Blanket.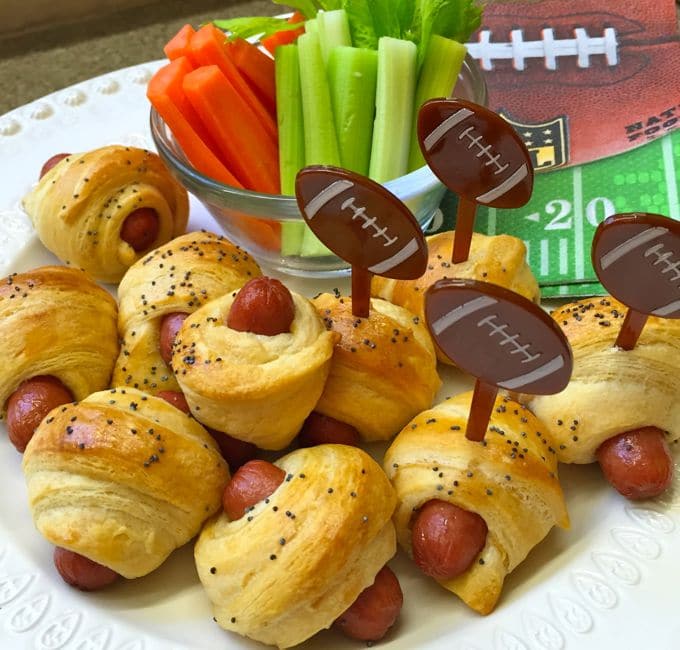 Easy Cheesy Sausage Balls are a perfect game day appetizer. With only three ingredients, these little gems have it all.  They're super simple to make, taste incredible warm or at room temperature, freeze beautifully, and are just as good reheated. Who could ask for more?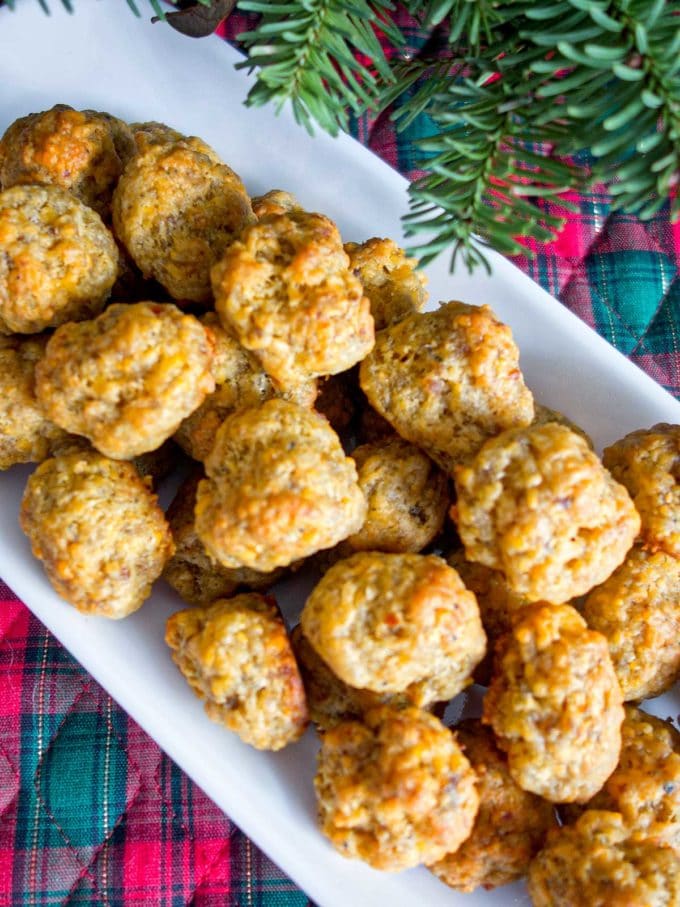 There are some folks who like to watch football and some that are just in it for the food. These, no silverware necessary, Skillet Macho Nachos are perfect for either.
If you like Reuben sandwiches, you'll love these delectable bite-sized morsels! They are the perfect game day party food.
I think there may be a law that mandates serving Buffalo Wings at game day parties. If not, there should be! It's inconceivable that you would even consider having a game day party without Buffalo Wings.
Make Ahead Mushroom Croustades are a perfect bite-sized game day appetizer. With rich and creamy mushroom filling in a crispy toasted bread shell, they will WOW your most discerning football aficionados.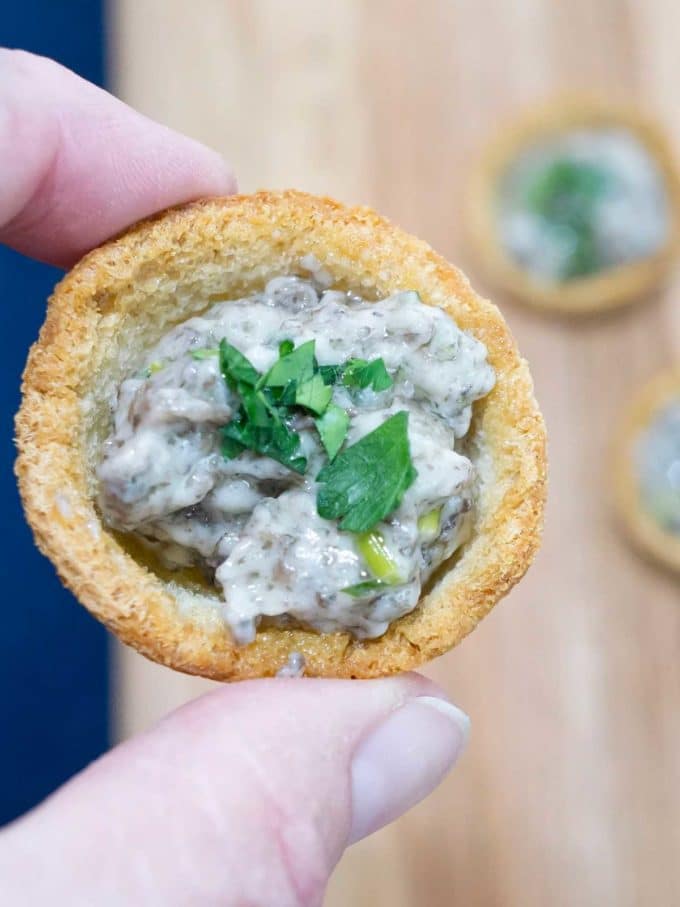 If you like shrimp and spicy foods, Quick and Easy Buffalo Shrimp is for you! Simple to prepare, this finger food will quickly become your go-to game day snack. It's the perfect marriage of fresh briny shrimp and spices.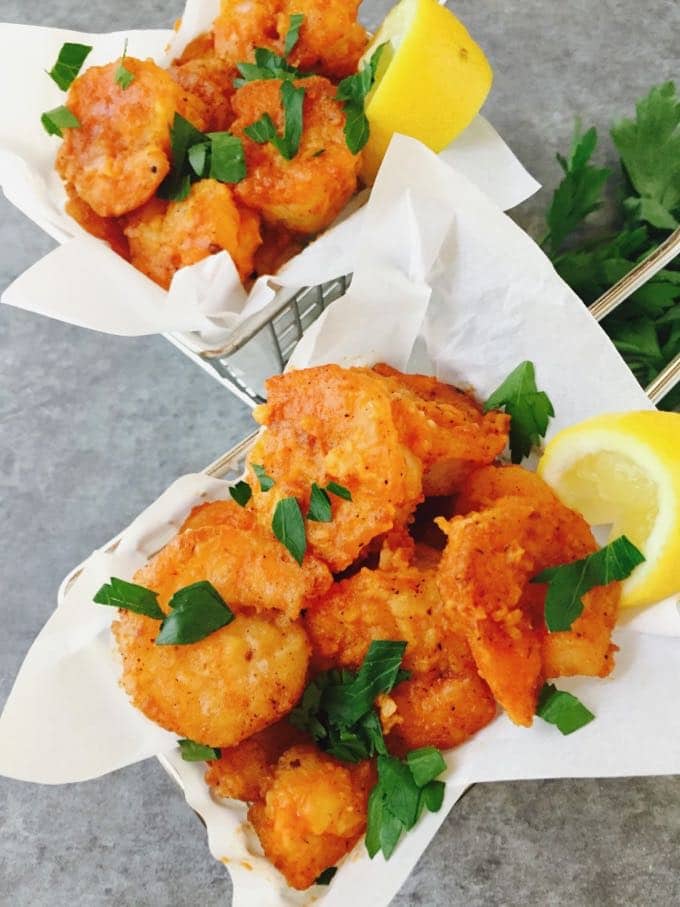 Shrimp Remoulade (pronounced ruma-lahd) is a quintessential New Orleans dish and perfect for your game day feast. Shrimp Remoulade is composed of cold boiled shrimp with a spicy mustard-based dressing. 
I think, there is a saying that "nothing in life is easy" but, in the case of this delicious and easy Chicken Ranch Dip, nothing could be further from the truth.  Easy Chicken Ranch Dip would be a wonderful addition to your game day or tailgating party menu.
Bang Bang Chicken is a perfect appetizer for a game day party. It features extra crispy chicken bites drizzled with an amazing creamy sweet chili sauce. On top of that, it's quick and easy to prepare!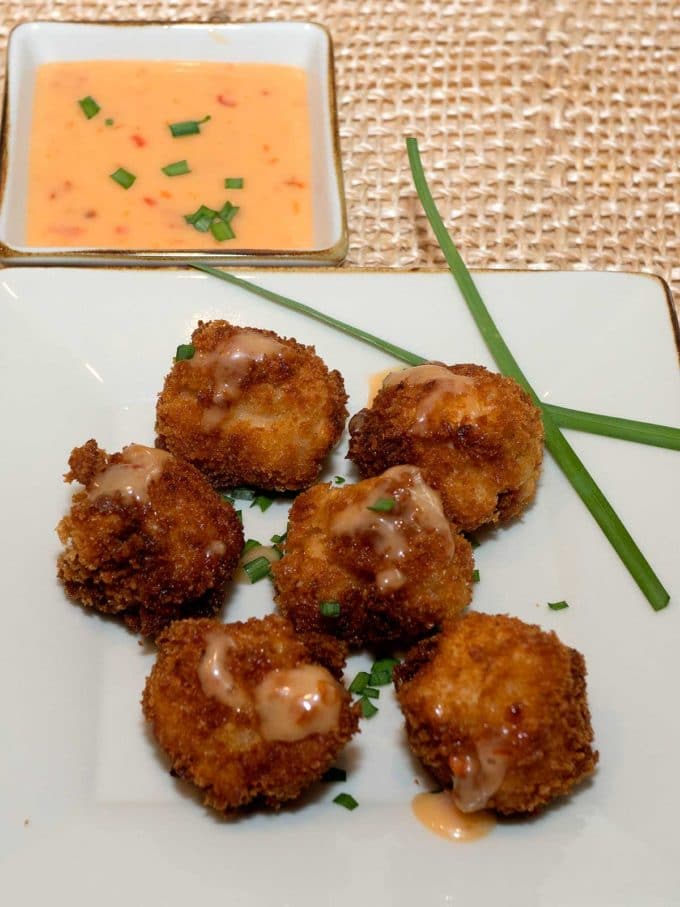 Artichoke Stuffed Mushrooms are a delicious snack for a game day party, an easy tailgating snack or really a perfect appetizer for any party!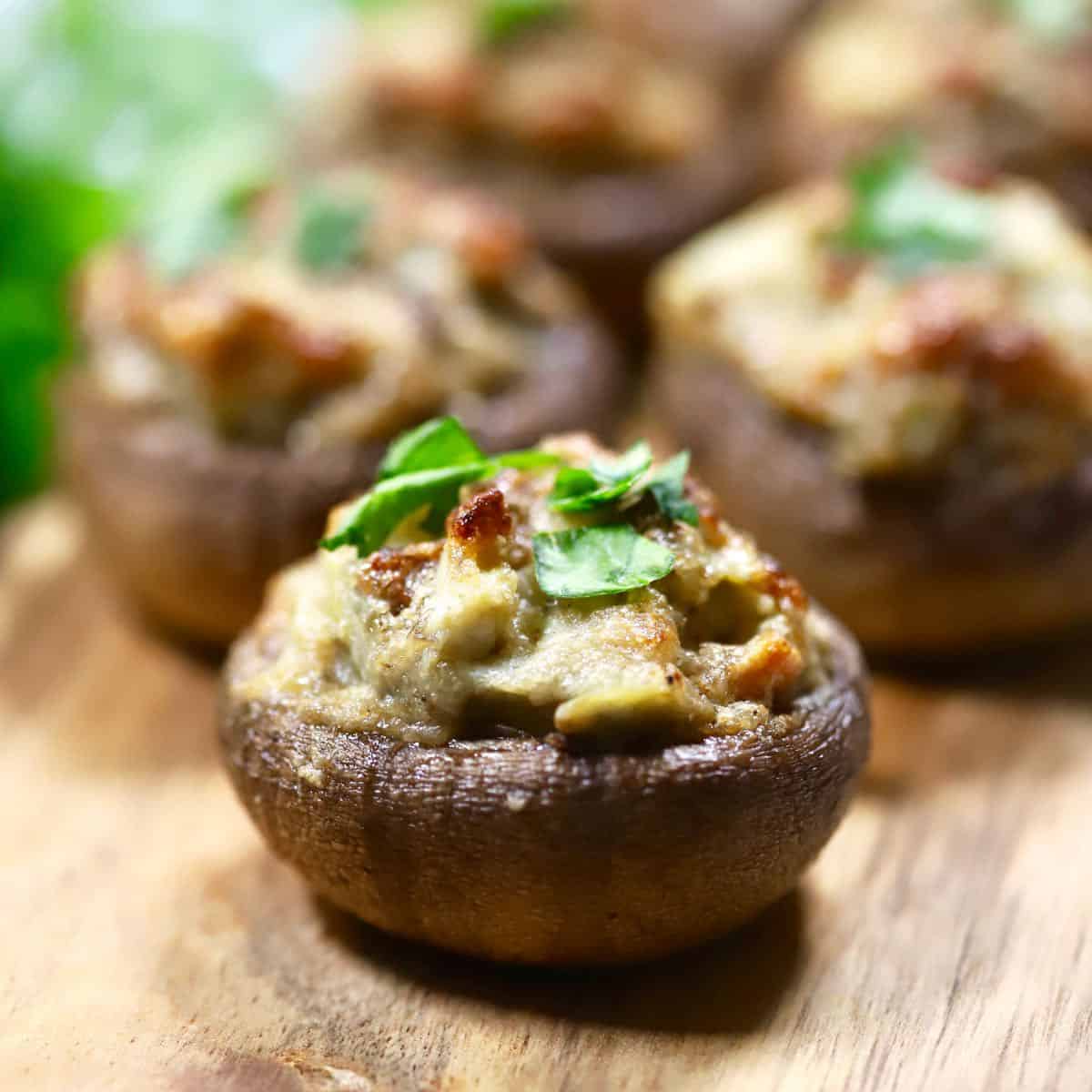 Tasty taco filling layered with melted cheese in crispy wonton wrappers makes the perfect game day appetizer. What's even better is that they're super easy to make and just as yummy made ahead of time and reheated!
Baked Bacon Ranch Jalapeño Poppers are a delicious and I must say my favorite recipe for jalapeño poppers. These Baked Bacon Ranch Jalapeño Poppers are also one of the easiest jalapeño snacks to make and a perfect game day appetizer.
Wow, your family and guests with these fried loaded potato ball. Crispy on the outside, and filled with baked potatoes, cheese and bacon, they make the perfect make-ahead game day appetizer. or side dish.
Brown Sugar Glazed Bacon Wrapped Shrimp are the ultimate appetizer or can also be served as an amazing entree! Perfect for a crowd for a game-day or holiday party or just a cozy evening for two!
Well, what do you think? Is this an awesome roundup of amazing game day snacks or not? Leave a comment and which college team you will be rooting for this year and what game day snacks or appetizers you will be making!
If you make any of these recipes, please be sure to rate them and leave a comment. I love hearing from you! Also, please follow me on Pinterest, Facebook, and Instagram.
To be the first to receive notifications of new recipes by email enter your email address here!  
Thank you so much for visiting Grits and Pinecones!