Gobble, gobble, it's all about the turkey! This year, make one of these 23 Easy No-Fuss Thanksgiving Turkey Recipes for the most stress-free Thanksgiving ever. These simple and delicious turkey recipes deliver all of the flavor and juiciness you would expect from the perfect Thanksgiving turkey, every bite after incredible bite!
Whether you are looking for smoked, roasted, fried, or grilled turkey recipes, or plan to cook a whole turkey or just a turkey breast, I have you covered. So check out these highly-rated recipes from some of the country's top bloggers, as well as do's and don'ts for cooking the perfect turkey.
From my Simple and Perfect Whole Roast Turkey to Spinach and Ricotta Stuffed Turkey Breast, there is a Thanksgiving turkey recipe here you will love. I've also included recipes for turkey cooked in a slow-cooker or Instant Pot.
All recipes include easy step-by-step directions with photos to make sure that this year, your turkey is the star of the show!
Simple and Perfect Roast Turkey – Grits and Pinecones
May I introduce you to Thanksgiving's superstar, the Simple and Perfect Roast Turkey! I've gone "old school" this year and back to the basics to bring you a simple and classic roast turkey recipe. It's the stuff of Thanksgiving dreams and probably resembles the moist and delicious turkey you remember from your childhood.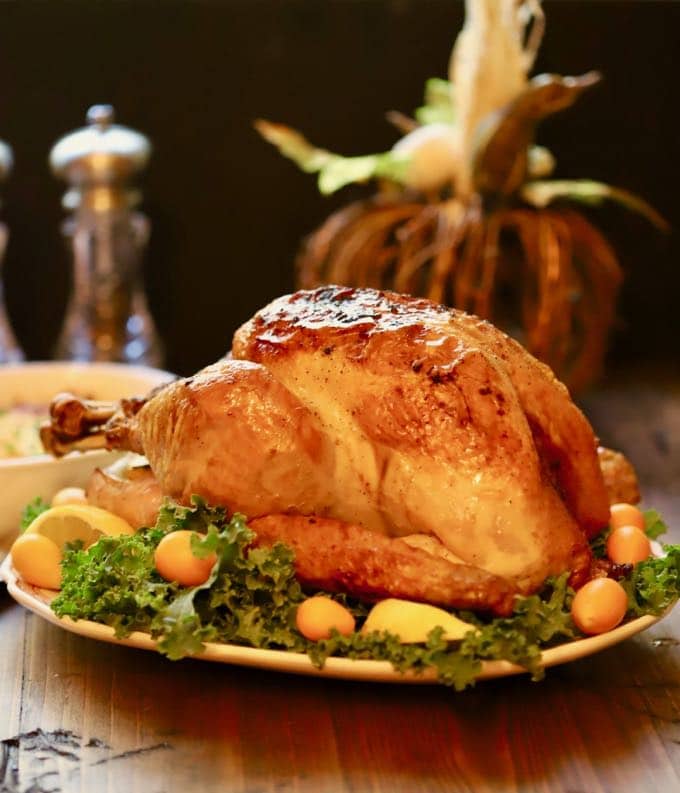 Juicy Turkey Breast Recipe (Slow-Cooker) West via Midwest
This easy juicy slow cooker turkey breast recipe has herbed butter with hints of garlic and onion. Finished in the oven to get the crispy golden skin, this recipe is perfect for those who don't need the entire bird for their Thanksgiving celebration or those who only want the breast meat.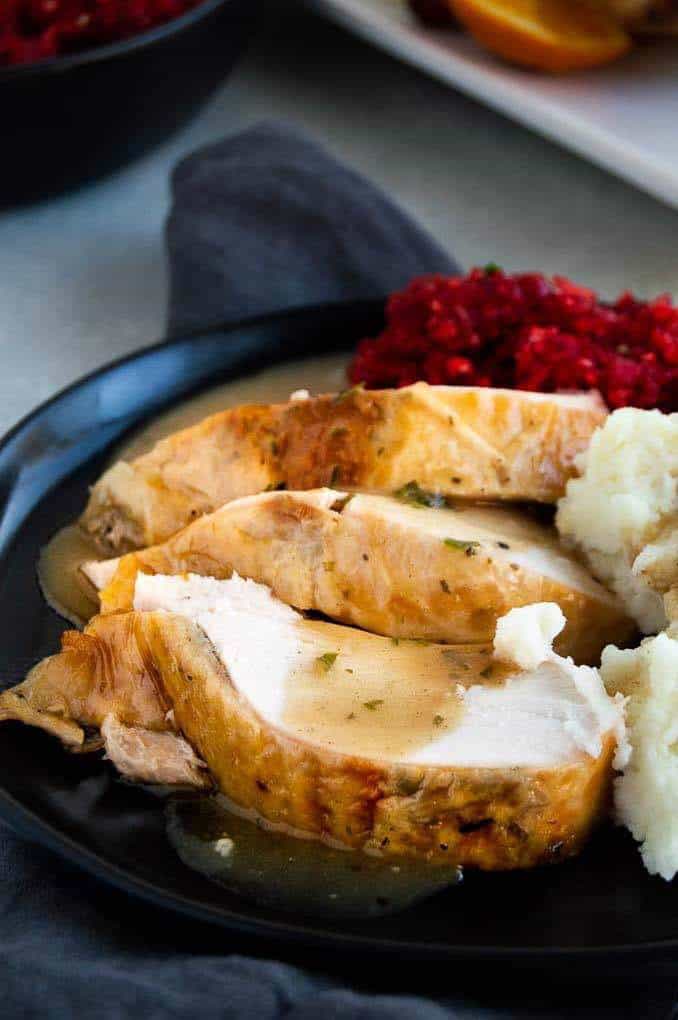 Fresh Herb and Garlic Smoked Thanksgiving Turkey Recipe – Grits and Pinecones
Try smoking your turkey this Thanksgiving! Fresh Herb and Garlic Smoked Turkey tastes and looks amazing! Smoking gives the turkey a deep golden brown color, and the meat is moist and tender.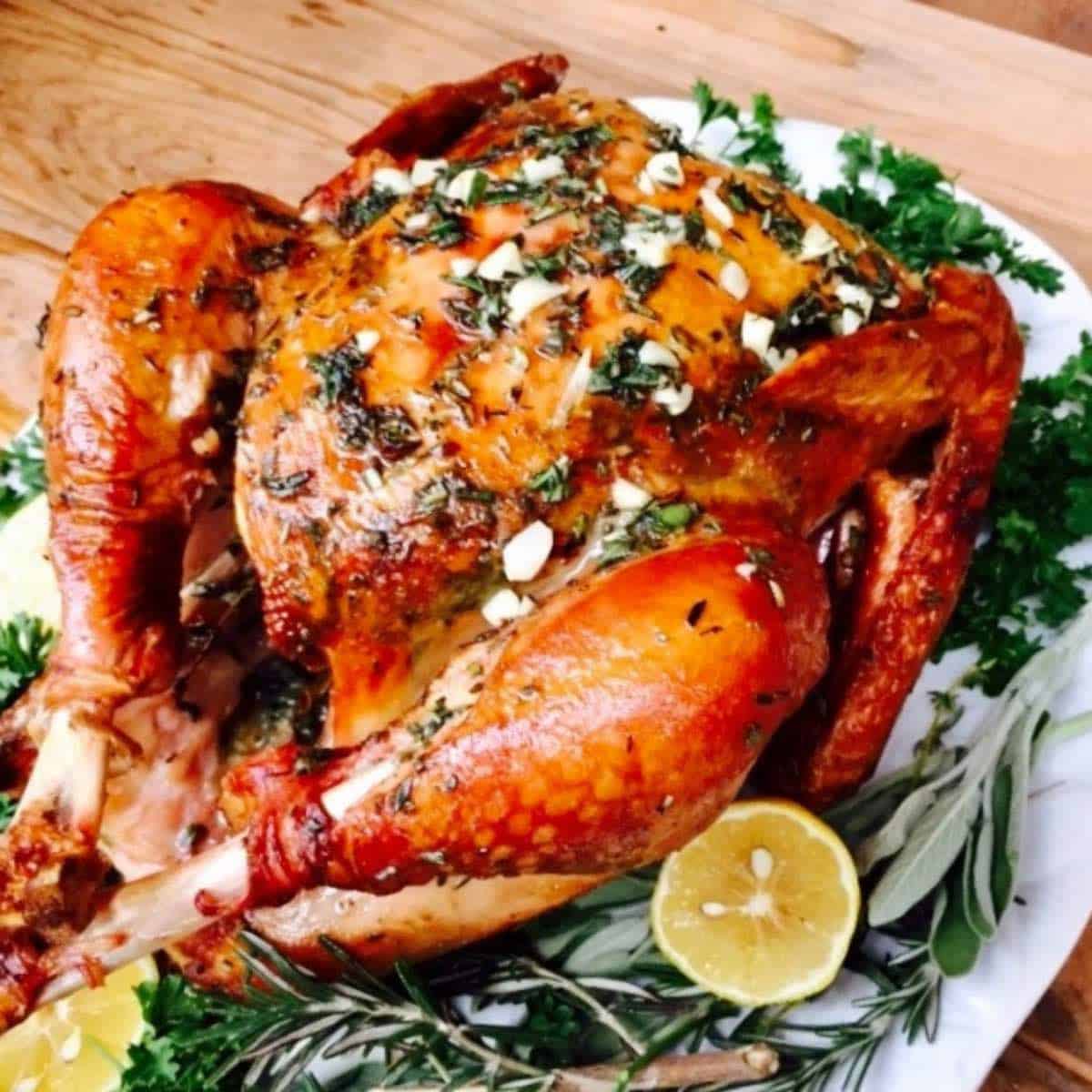 No Baste Holiday Cheesecloth Turkey – Spinach Tiger
My No Baste Holiday Cheesecloth Turkey is the only turkey recipe you'll ever need. I've made at least 8 of these turkeys roasted with cheesecloth, and they were all perfect. Crispy skin. Moist meat.
Cajun "Fried" Turkey without the Fry – Pudge Factor
There's a widespread view that in the South, we'll eat anything that's fried, and fried turkey is no exception! Although fried turkey is not necessarily confined to the South, its origins are very Southern – the heart of Cajun country in Louisiana, to be exact. What if you could achieve a crisp and crunchy outside and moist and flavorful inside?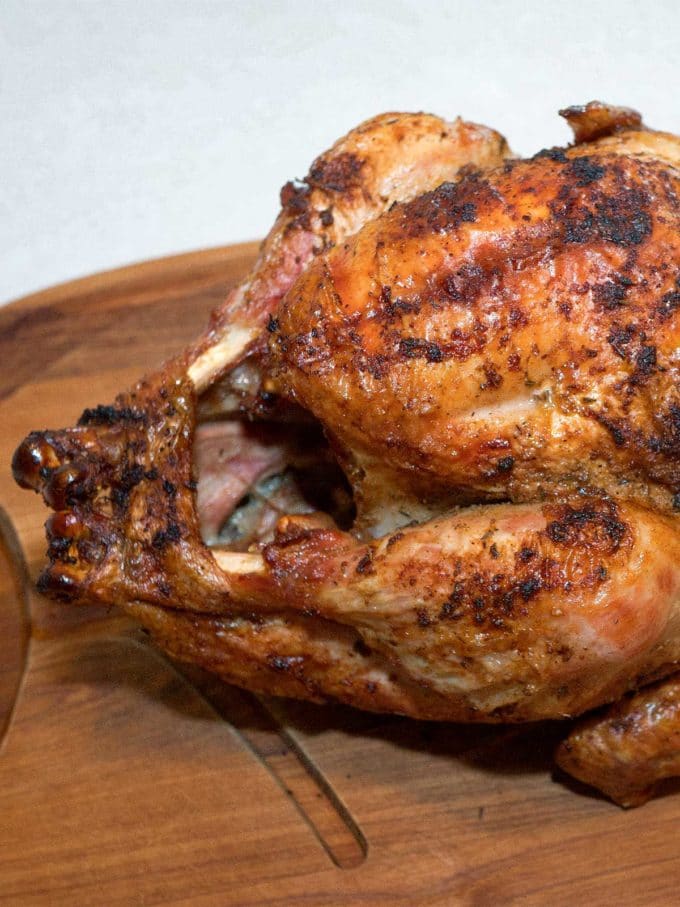 Brown Sugar Date Roast Turkey – Vintage Kitty
Brown Sugar Date Roast Turkey is a sweet way to serve up your next holiday dinner. Find out tricks to keep your turkey moist and flavorful and get this recipe for a sweet, gingery turkey baste.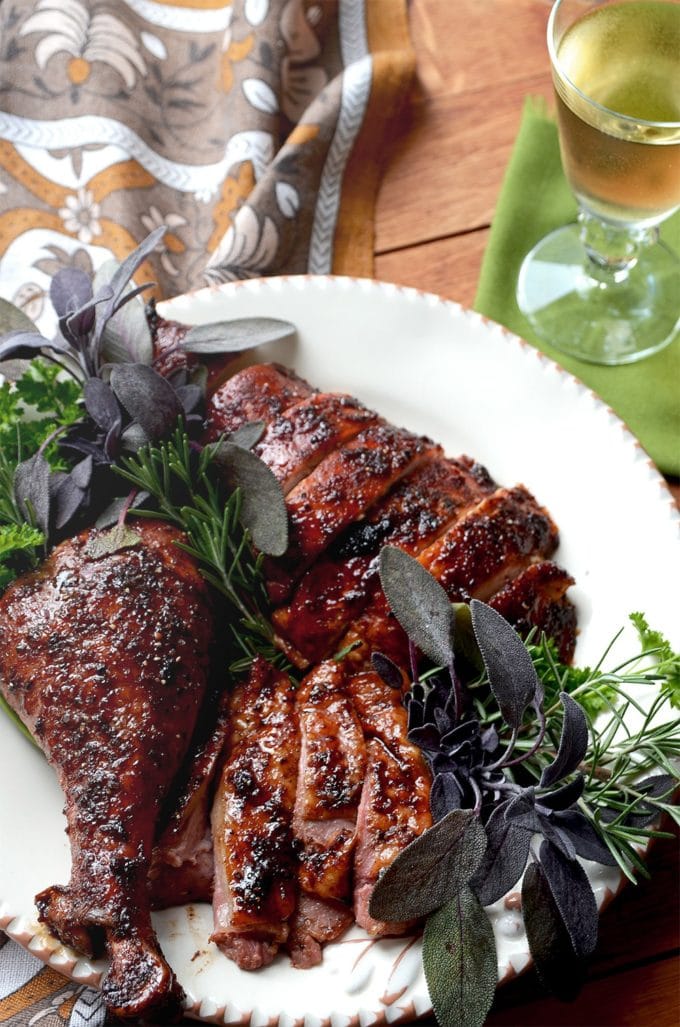 Spinach and Ricotta Stuffed Turkey Breast with Garlic and Herb Sauce – From A Chef's Kitchen
Spinach and Ricotta Stuffed Turkey Breast with Garlic Herb Sauce is perfect for a small-scale Thanksgiving or a nice family dinner.
Easy Spicy Honey Glazed Turkey – Savory Spin
Looking to jazz up your turkey this Thanksgiving? Well, then this slightly spicy, slightly sweet, fully-flavor-packed, Easy Spicy Honey Glazed Turkey is for you!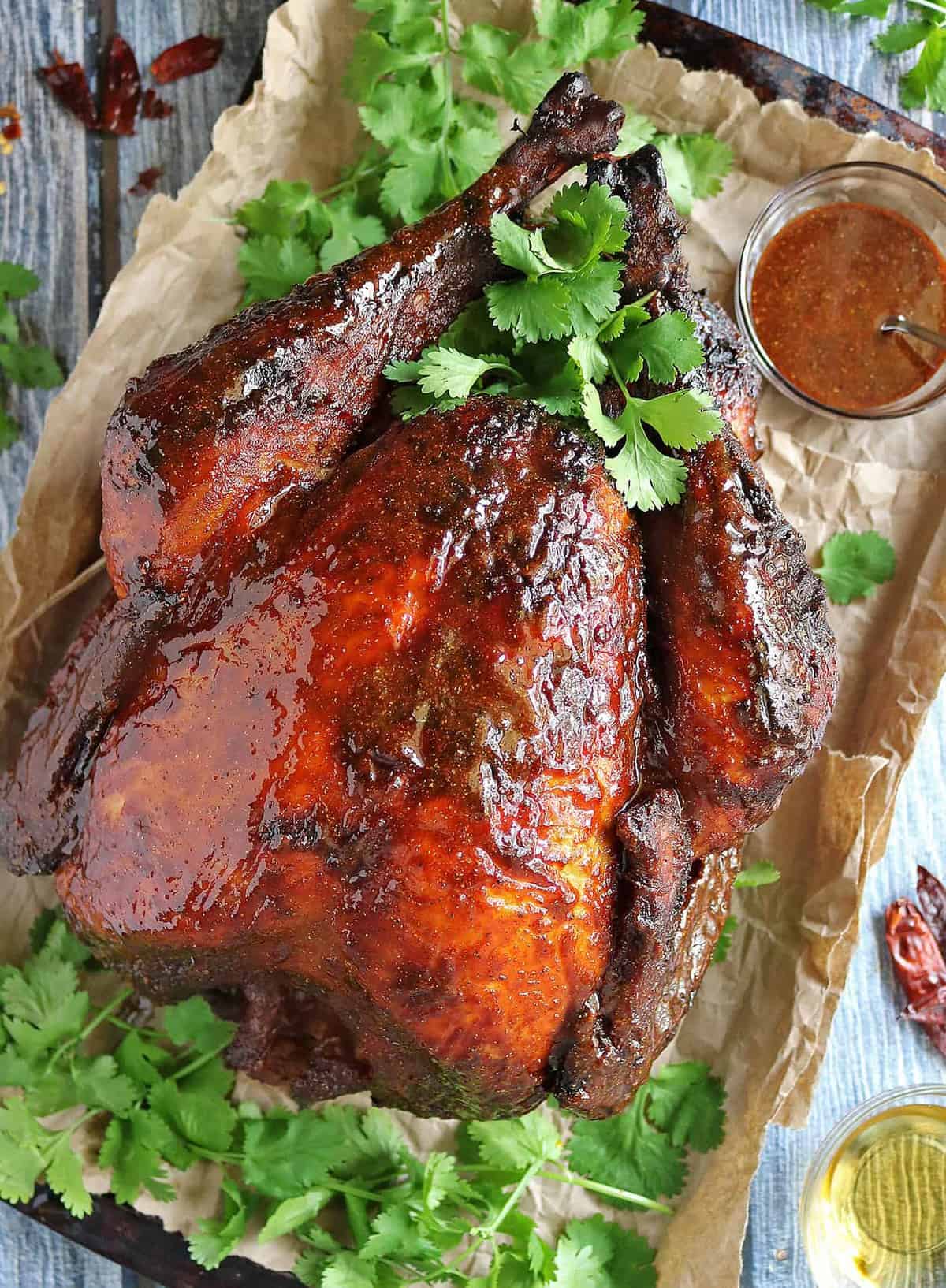 Butter and Herb Roasted Turkey – Carrie's Experimental Kitchen
Is this your first time making Thanksgiving dinner? Well, rest assured, roasting a turkey like this Butter & Herb Roasted Turkey is a snap! Follow these simple tips on How to Roast a Thanksgiving Turkey.
Orange and Sage Spatchcocked (Butterflied) Turkey – Family Spice
Butterflying a turkey takes a little muscle, but there is plenty of crispy skin in this Orange and Sage Spatchcocked Turkey. And the cooking time gets cut in half, too!
Roasted Turkey Thighs Stuffed with Dried Cranberries, Mushrooms, and Sausage – Adore Foods
These Roasted Turkey Thighs Stuffed with Dried Cranberries, Mushrooms, and Sausage is the perfect alternative to roasting a whole bird for Thanksgiving.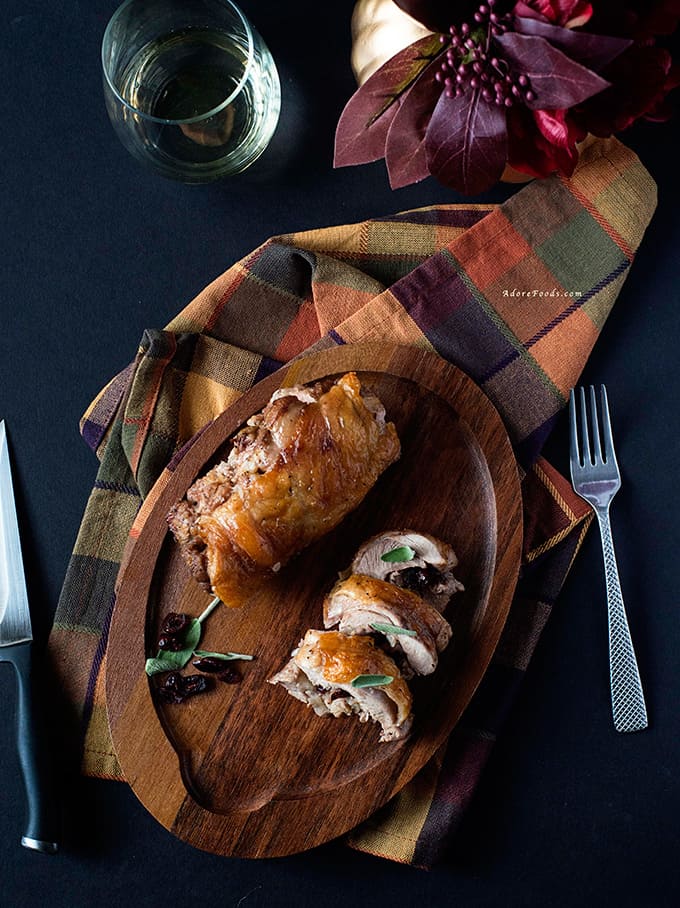 Epic Duck Fat Roasted Turkey – Bessie Bakes
Are you hosting Thanksgiving dinner and want to learn how to make a roast turkey that your guests will be swooning over? Well then, this EPIC duck fat roasted turkey recipe is guaranteed to deliver an unforgettable turkey dinner!
Emergency Turkey and Gravy – The Hungry Waitress
This emergency turkey and gravy came about when I was thinking of my family's busy schedule this year. Not only is my dad's birthday on Thanksgiving, but Nolan's is the day after. Then there is my sister's wedding coming up too. It's going to be a crazy few months. I wanted to challenge myself and my mom to come up with a fast, easy turkey for this year. We were incredibly surprised how well these birds turned out!
Easy Herb Butter Instant Pot Turkey Breast – The Hungry Bluebird
Easy herb butter Instant Pot turkey breast for Thanksgiving. Bone-in turkey breast rubbed with a garlic-herb butter that cooks up juicy and moist in no time in the pressure cooker, with gravy in minutes, all in the Instant Pot. Free up the oven for everybody's favorite part of Thanksgiving ~ the sides!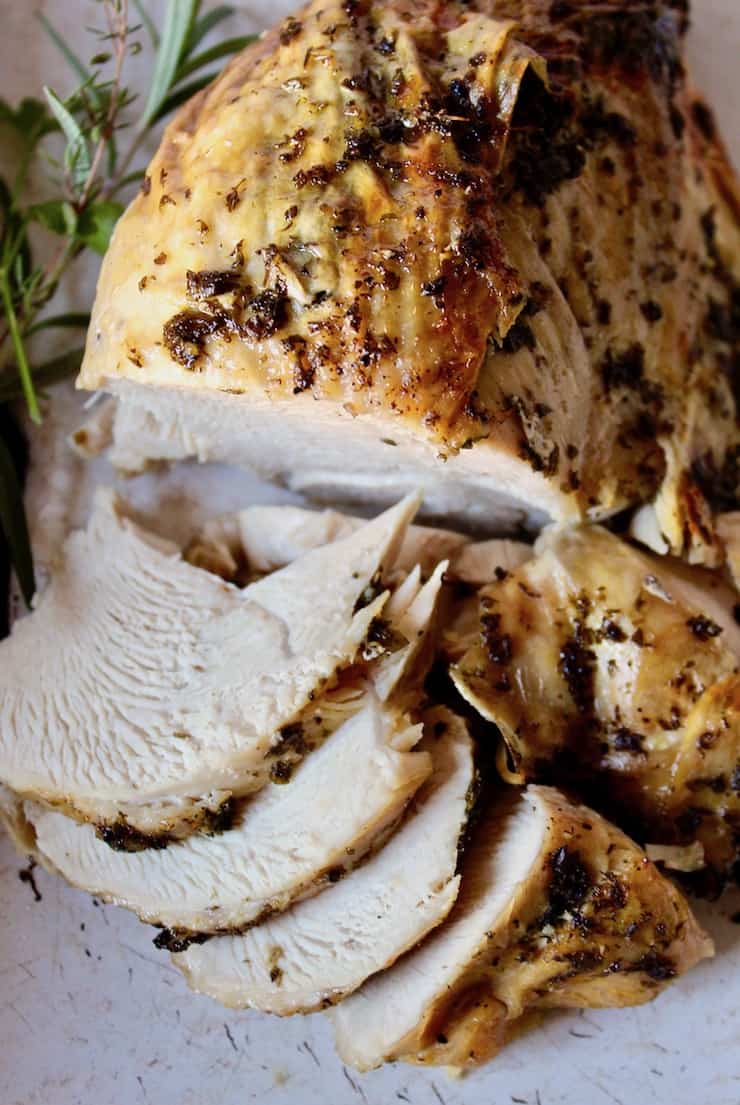 Maple Bacon Roasted Turkey – Carries Experimental Kitchen
I'm all about easy, especially when it comes to cooking meals for the holidays. This recipe for Maple Bacon Roasted Turkey is the perfect example of one of those recipes that take minutes to prepare; then let the oven do the rest of the work.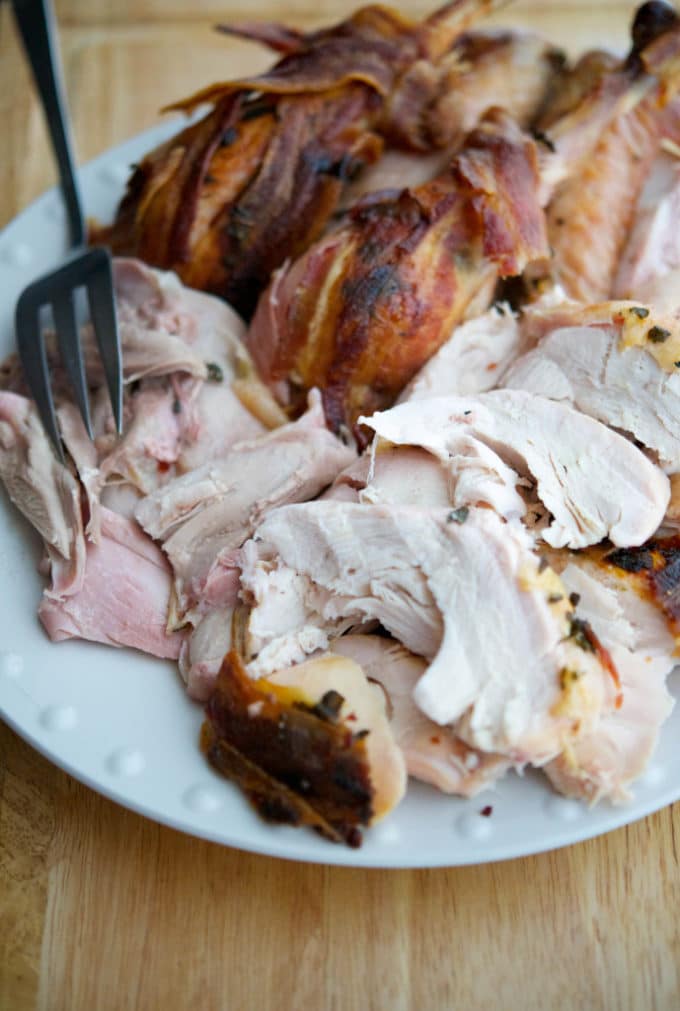 Instant Pot Turkey Breast with Delicious Homemade Gravy – This Old Gal
Instant Pot Turkey Breast with delicious homemade gravy is moist and tender and cooks in under an hour in the pressure cooker. Low carb and gluten-free.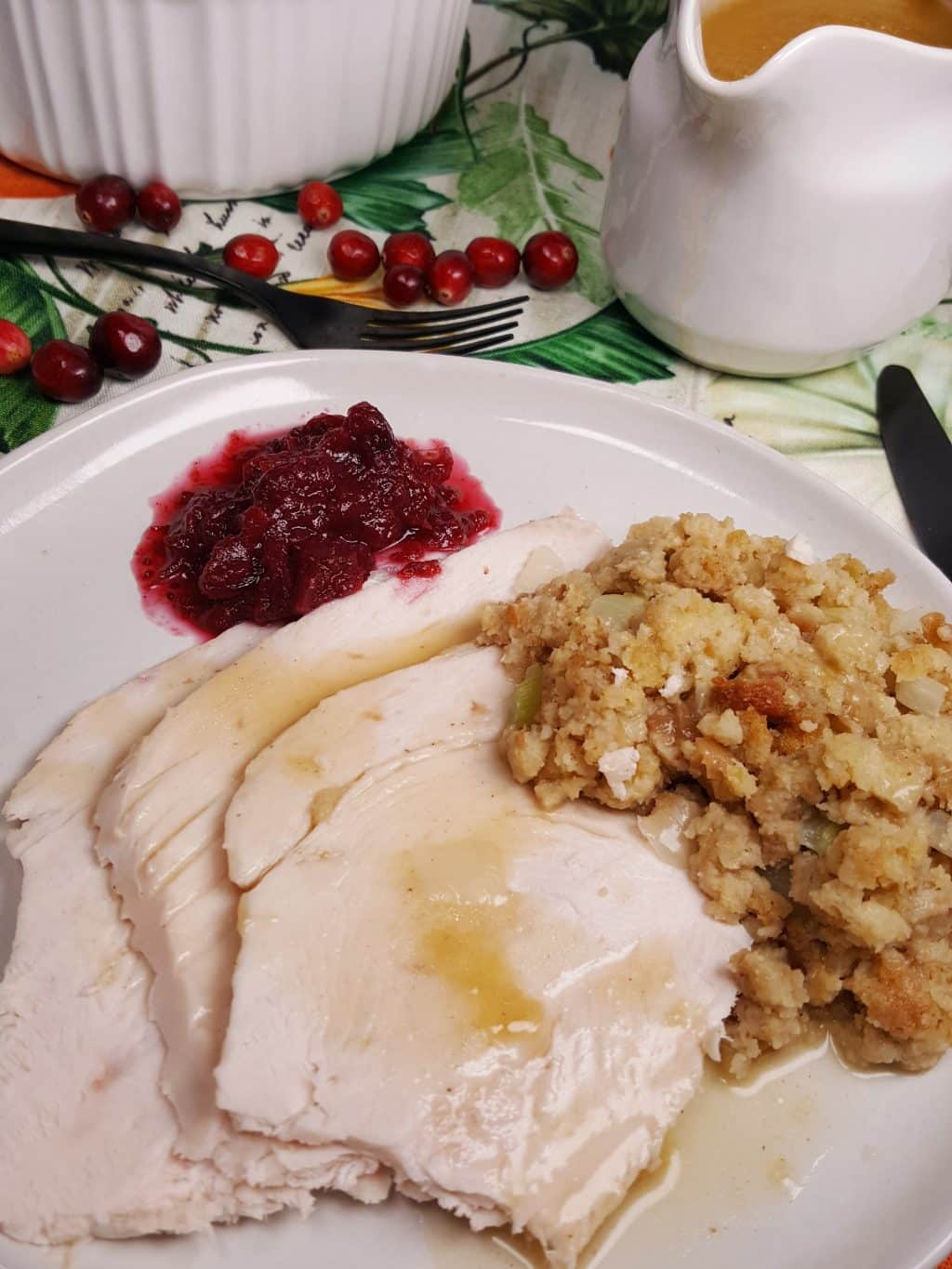 Turkey Breast Roulade – Pudge Factor
For an elegant main course for the holiday season, you should try this delicious Turkey Breast Roulade. It has everything you would want – amazing stuffing (my Mushroom Wild Rice Dressing to be exact), moist and perfectly cooked turkey breast, and a sauce that's out of this world! Because it's in a neat roll, there's no tricky carving. Just slice and serve!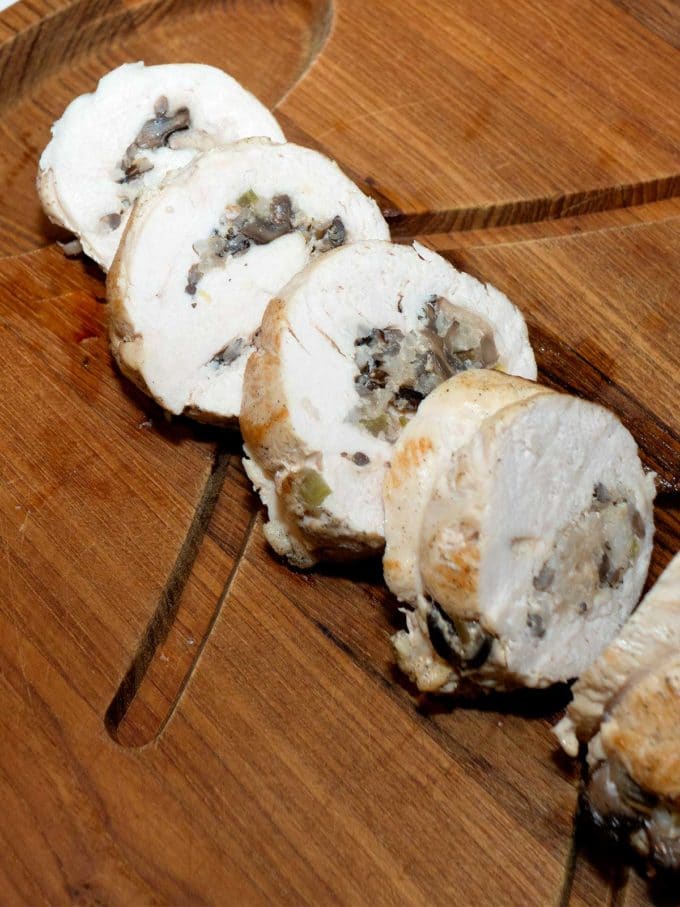 Upside Down, Inside, Outside Turkey – Syrup and Biscuits
Use my method for Upside Down, Inside, Outside Turkey, and dry turkey will never plague you again.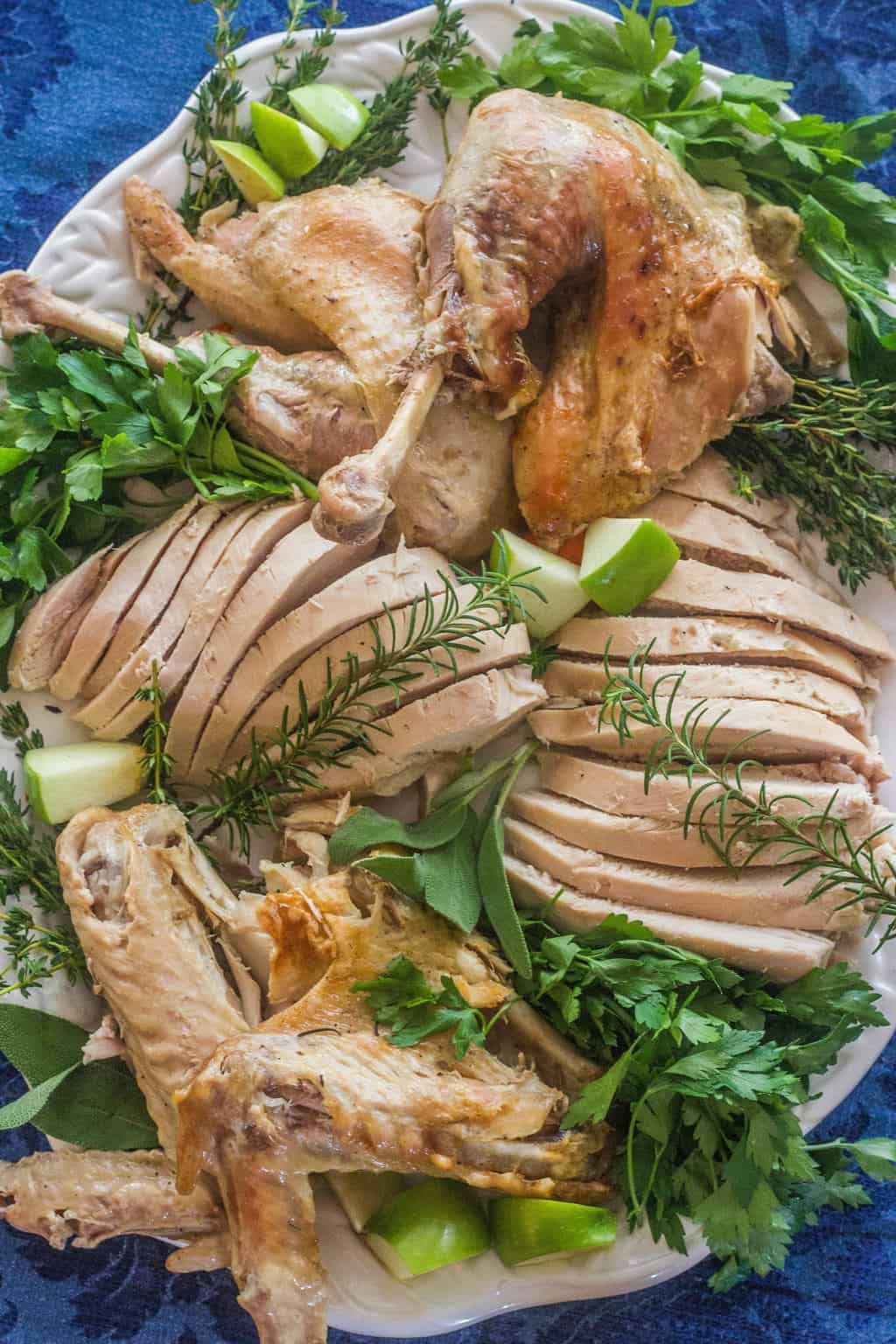 Roasted Turkey Breast with Sweet Potatoes and Cranberries – Grits and Pinecones
The answer to your Thanksgiving Dinner prayers! An amazing, delicious, one-skillet turkey dinner that cooks in an hour and serves four people.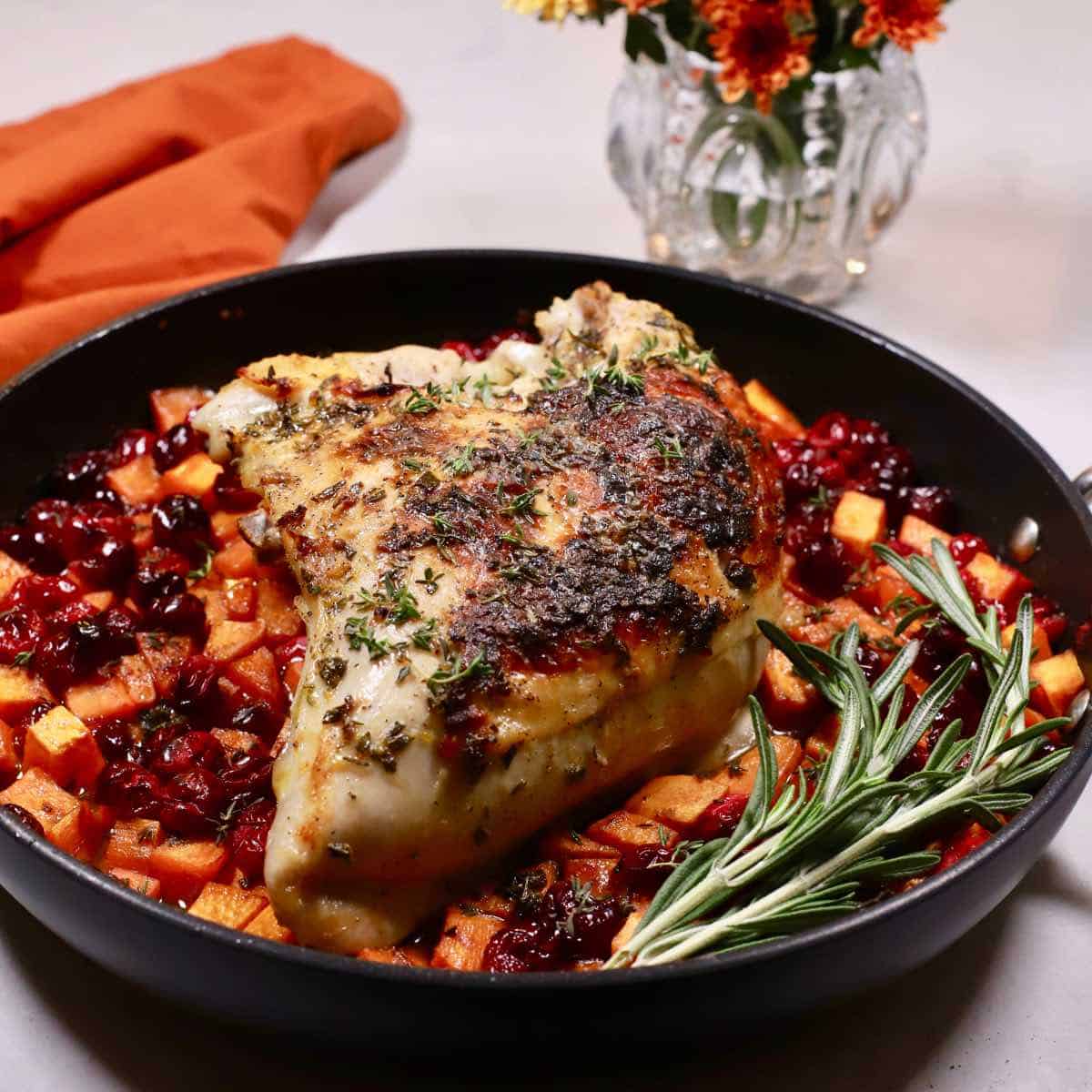 Roasted Savory & Citrus Turkey (Amaze Your Guests) – Platter Talk
Herbs and fruit go together to make Roasted Savory & Citrus Turkey from Platter Talk. The finished product is anything but ordinary. This Citrus Turkey has a taste and flavor that you won't ever forget.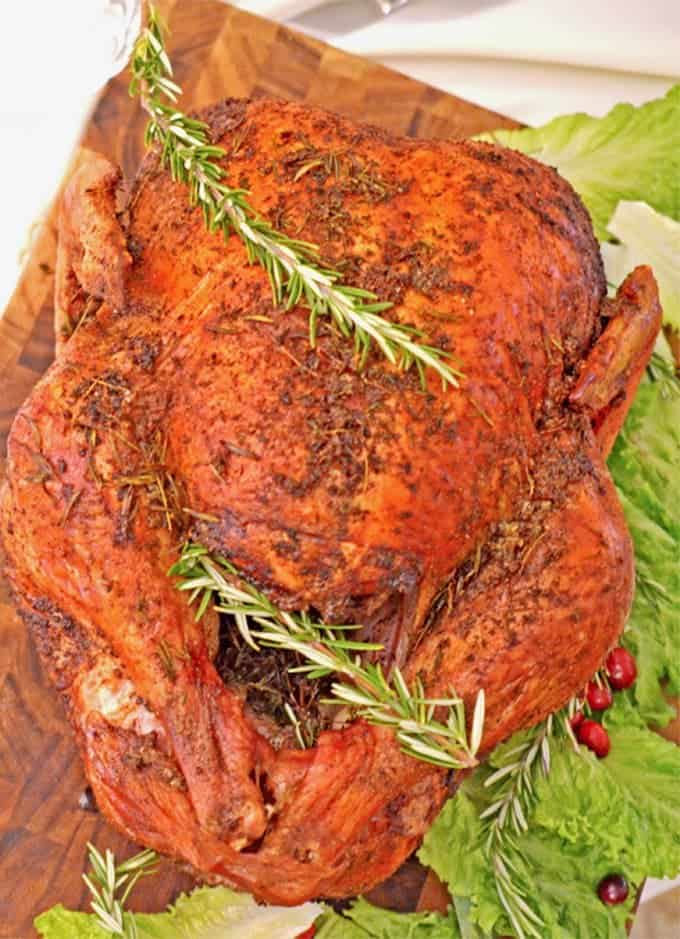 Grilled Turkey Breast – Julia's Simply Southern
In this post, I am sharing how to make a brined Grilled Turkey Breast. This turkey breast is juicy, delicious, and perfect for a small Thanksgiving or Christmas dinner. A turkey breast is a great option for intimate holiday meals. They don't take up valuable oven real estate either.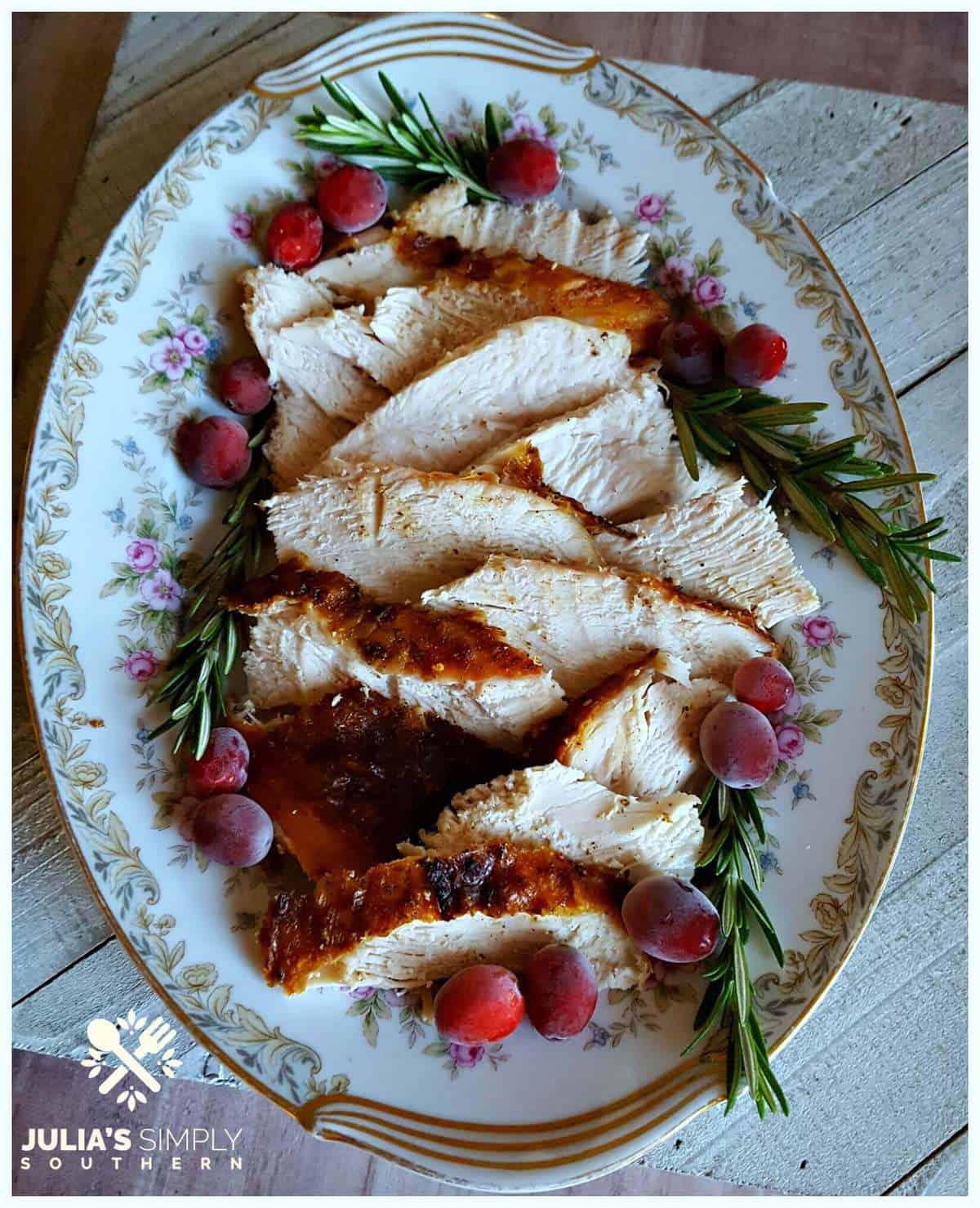 Dry-Brined Fried Turkey without Oil – Grits and Pinecones
Crispy outside, juicy inside, Dry-Brined Fried Turkey without Oil, is a recipe for an easier, faster, and healthier way to deep fry a turkey in an oil-less turkey fryer. Dry brining adds flavor and moistness throughout and cajun seasoning spices things up ever so slightly for a Thanksgiving turkey recipe you will never forget!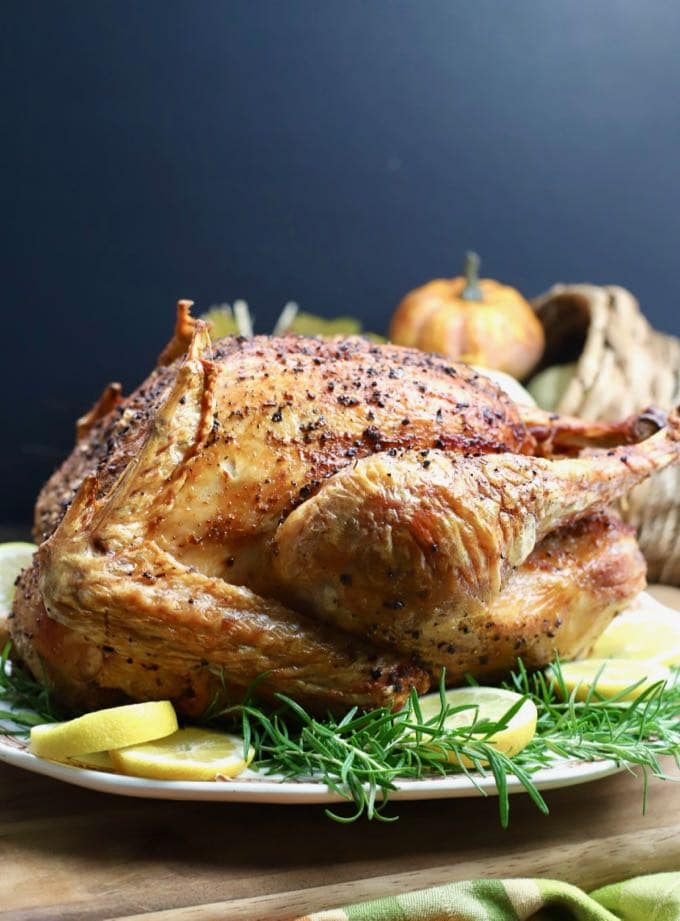 Turkey Cutlets with Gravy and Cornbread Dressing – Grits and Pinecones
This easy Thanksgiving feast for four features tender, pan-seared turkey cutlets, topped with flavorful pan gravy and a tasty and super simple cornbread dressing. It is the perfect meal for a smaller gathering, and best of all, it only takes 30 minutes to prepare.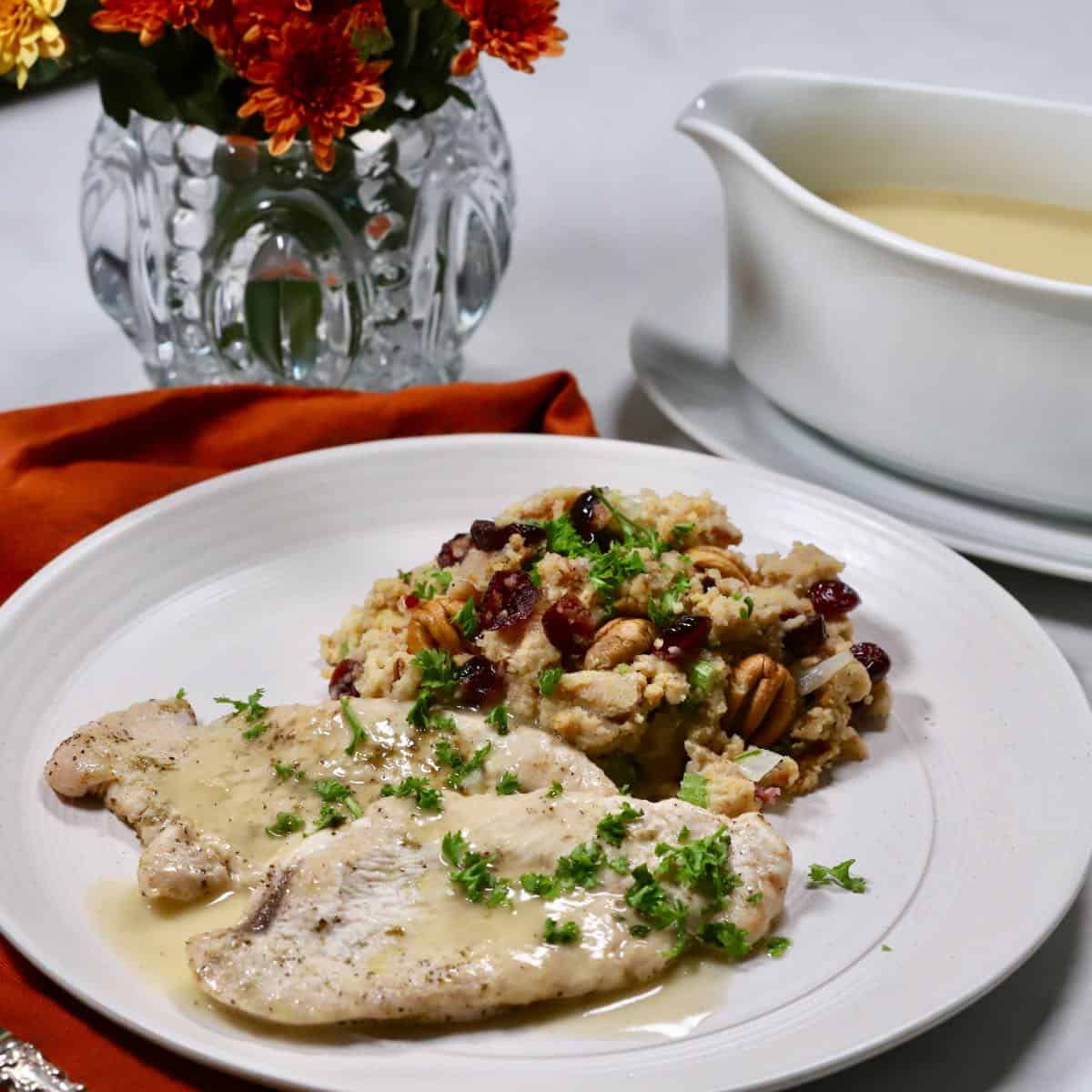 Well, what do you think? How do you usually cook your turkey? Do you typically roast a whole turkey for a crowd, or just cook a turkey breast for a few?
I know all of these recipes look delicious? Now the hardest part will be figuring out which one to make.
★ If you make any of these turkey recipes, please leave a comment and let me know which one you chose. I would love to see how you liked it! Thanks so much for visiting Grits and Pinecones!
Need even more Thanksgiving dinner menu ideas? Check out these roundup posts:
27 Best Thanksgiving Leftover Recipes and Menu Ideas
And, because Christmas isn't far behind, I thought you might be interested in these Christmas recipe roundup posts:
*This post was originally posted on November 19, 2016. Republished on November 9, 2019, to include twelve new recipes.