Whether you call it dressing or stuffing one of these 12 Best Thanksgiving Stuffing Recipes deserves a place of honor on your Thanksgiving dinner table!
No matter whether you stuff your turkey, or serve the dressing along with it on Thanksgiving, everyone has their favorites. Moist and flavorful, these 12 Best Thanksgiving Stuffing recipes from top bloggers have something for everyone including gluten-free options!
If you are looking for the perfect dressing for Thanksgiving, you are in the right place. Southern Make Ahead Cornbread Dressing with Sausage is the perfect dressing and a perfect Thanksgiving side dish. It's perfect because it's delicious, it can be made ahead, it freezes beautifully, it's simple and easy to make, and, did I mention when it's cooking the aroma wafting through your house is intoxicating!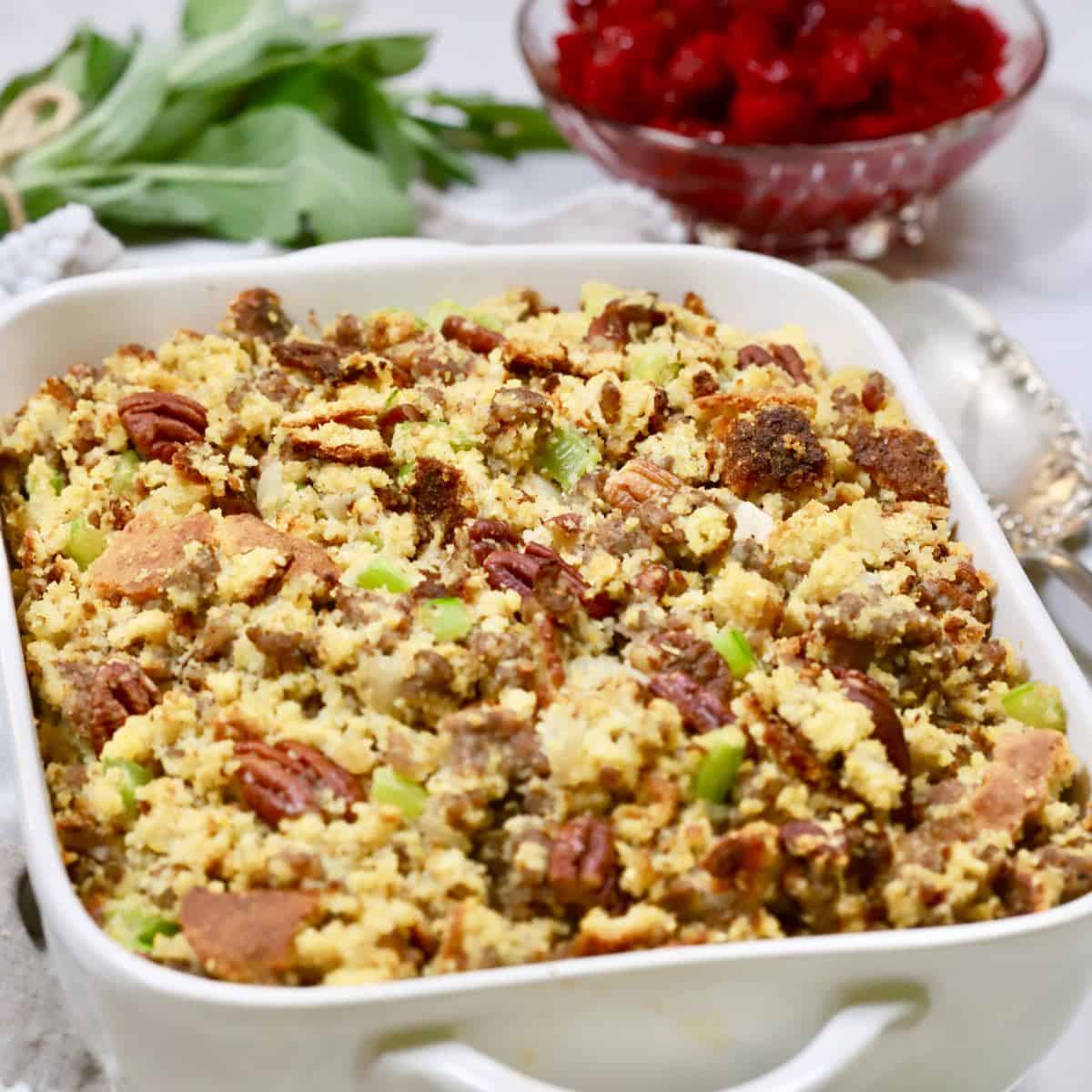 Dressing or Stuffing – which one is it? Well, in the South, it's generally Dressing whether it goes into the turkey or not. However, because this is replicating what the Master Taste Tester remembered from growing up in England, we'll call it Stuffing, even though it doesn't go into the turkey!

Breathe in…and you'll almost be able to smell the savory sausage, onions, and celery… the sweet cranberries and figs, the toasted pine nuts and the scent of freshly chopped rosemary that the heat of the pan just released into the air. It smells like Thanksgiving!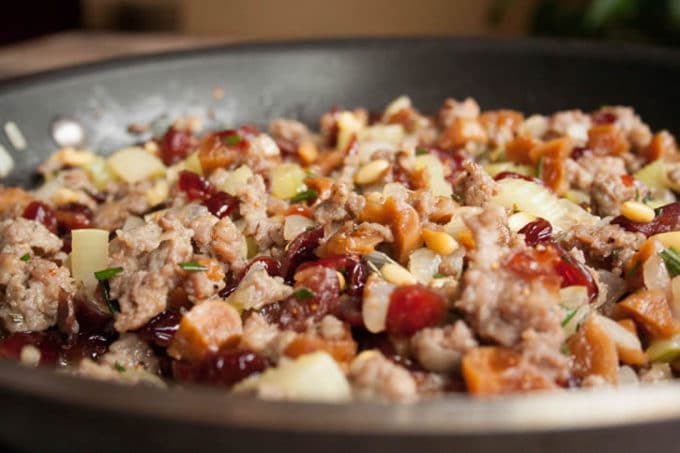 This cornbread stuffing, or as Southerners call it…dressing, is a version of my grandmother's beloved recipe. The main difference is that my grandmother added a few crumbled biscuits to the mix, which is what I've grown up with and devoured every Thanksgiving. This year I decided to make a stuffing/dressing that was an all cornbread base so that it was gluten-free.
Whether you use this delicious Mushroom Wild Rice Dressing as a stuffing or a side dish, it is sure to keep people coming back for seconds. It's a snap to put together, can be made ahead of time, and reheats beautifully. Who could ask for more?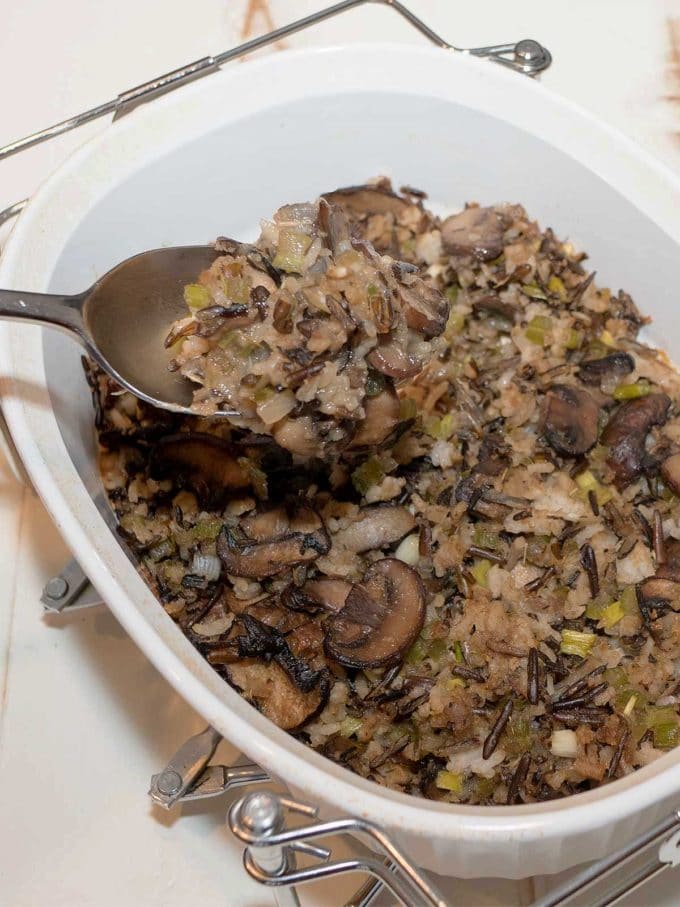 Do you call this stuffing or dressing? Whatever you call it, it's delicious. Mimi's cornbread dressing is my favorite thing about Thanksgiving. The recipe comes from my grandma Mimi. She was a great entertainer and a great cook.
Without a doubt, the dressing is my favorite part of Turkey Day. I mean, it's full of carbs. How could you not love it?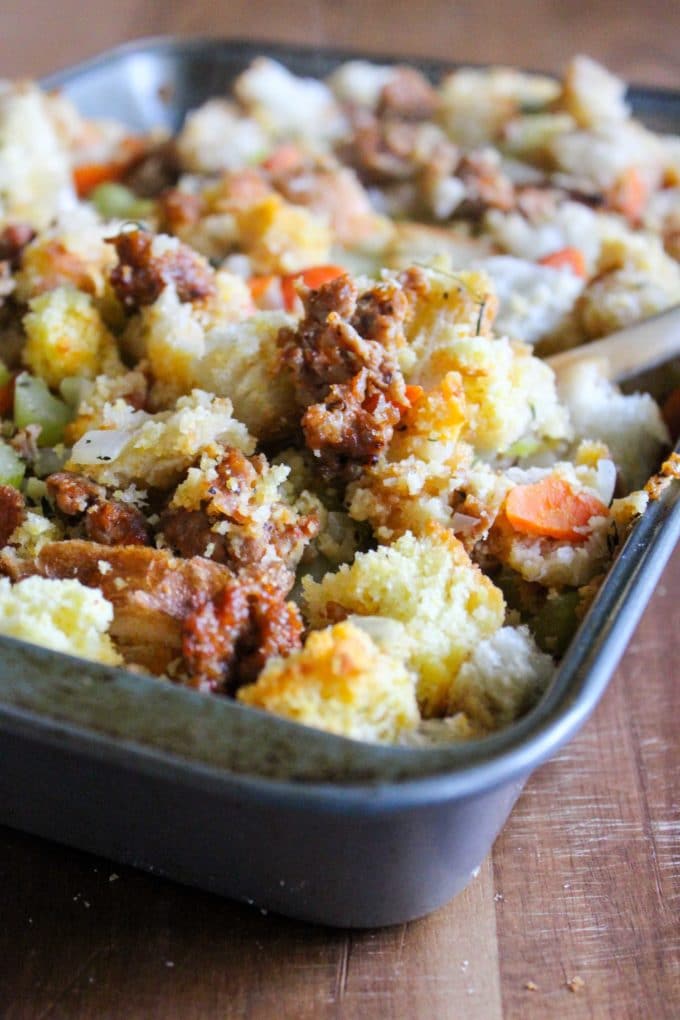 Italian sausage pear pecan stuffing is a sweet-savory side, combined with fresh sage, thyme, garlic, and onions. A perfect dish to go with your turkey!
Sourdough sun-dried tomato artichoke stuffing with parmesan is a unique and delicious take on a holiday staple! This recipe is sure to be a crowd-pleaser this Thanksgiving or Christmas!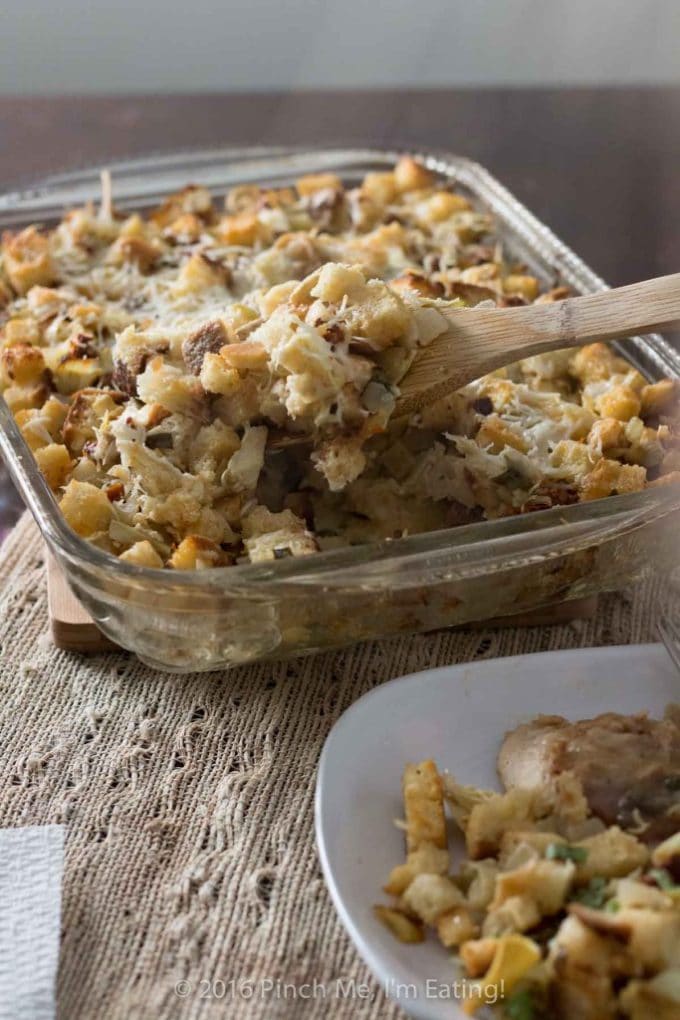 Stuffing, oh, stuffing, another one of my favorite Thanksgiving side dishes! This butternut sausage stuffing is gluten-free, savory, and full of flavor. You can use any of your favorite gluten-free breads with this recipe. The sweet Italian chicken sausage brings out additional flavor, along with the chicken broth, butternut squash, celery, onions, and seasonings. I promise you that removing gluten products from your diet does not mean you have to compromise on flavor.

There are so many things to love about Traditional Southern Cornbread Dressing and, in addition to the taste which is divine, the other great things are that it's really easy to make and both the cornbread and the dressing can be made well ahead of the big day and frozen.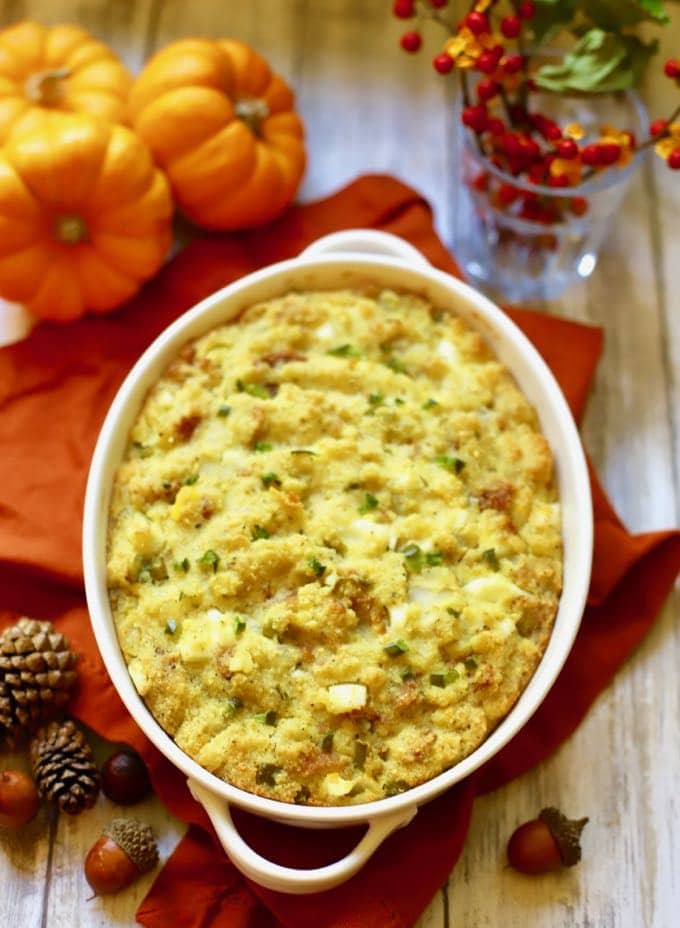 If you want to shake things up just a bit this Thanksgiving and try something new, this delicious Sourdough Bread with Apple and Pecan Dressing side dish should be given serious consideration.
Well, which is it, dressing or stuffing at your house? And which of these delicious Thanksgiving dressing or stuffings recipes will you be making this year?
Need even more Thanksgiving dinner menu ideas? Check out these roundup posts:
Please follow me on Pinterest, Facebook, and Instagram. And, to be the first to receive new notifications of new posts by email, enter your email address in the Subscribe box. Thank you so much for visiting Grits and Pinecones!