Celebrate Memorial Day weekend with my collection of 36 Easy Memorial Day Recipes for 2023.
Whether you are grilling and planning a backyard BBQ or cookout, a fun party for a crowd, or need a dish to take to a Memorial Day picnic or potluck, there is no need to stress out. You will find everything you need right here! 
From easy main dishes that can be cooked on a grill to crockpot favorites, make-ahead casseroles, salads, and side dishes, light and refreshing desserts, and healthy or vegetarian food ideas, I have you covered.
This comprehensive Memorial Day collection includes easy recipes and menu ideas; I've even included options for those of you without a grill or if it turns out to be a rainy day.
For this post, I've teamed up with some of the top bloggers in the country to bring you the best of the best, including popular recipes, menu suggestions, and food ideas for any Memorial Day gathering.
You are guaranteed to garner rave reviews from your family and friends with dishes that will satisfy even your pickiest eaters. 
Of course, these awesome recipes and menu ideas would also be perfect for celebrating the Fourth of July, Labor Day, a graduation party, or a family cookout. They would also be great for casual summer barbecues too!
Southern Potato Salad – Grits and Pinecones
There are probably as many recipes for potato salad as there are picnics, but this recipe for classic Southern Potato Salad is a reader favorite with over 800,000 views! And, I predict it will quickly become yours too.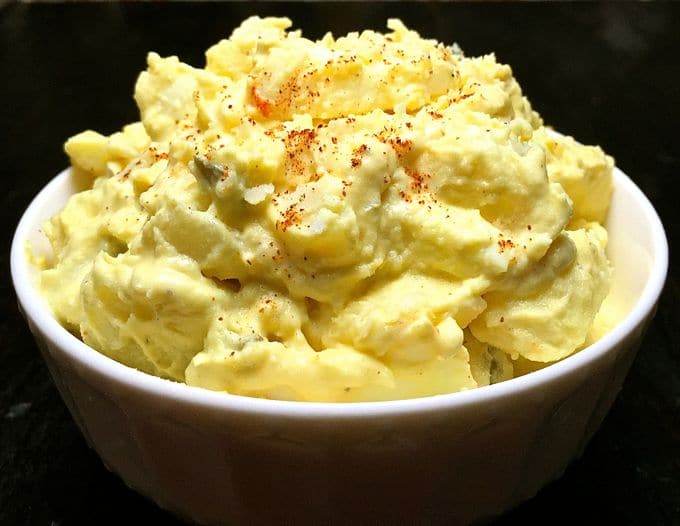 Smoked Burgers – Grits and Pinecones
Smoked Burgers, which are prized for their rich meaty flavor, feature ground chuck patties that are smoked low and slow in a grill or smoker. Then they are reverse-seared in a cast-iron skillet to give them a great crust on the outside and juicy, tender beef on the inside.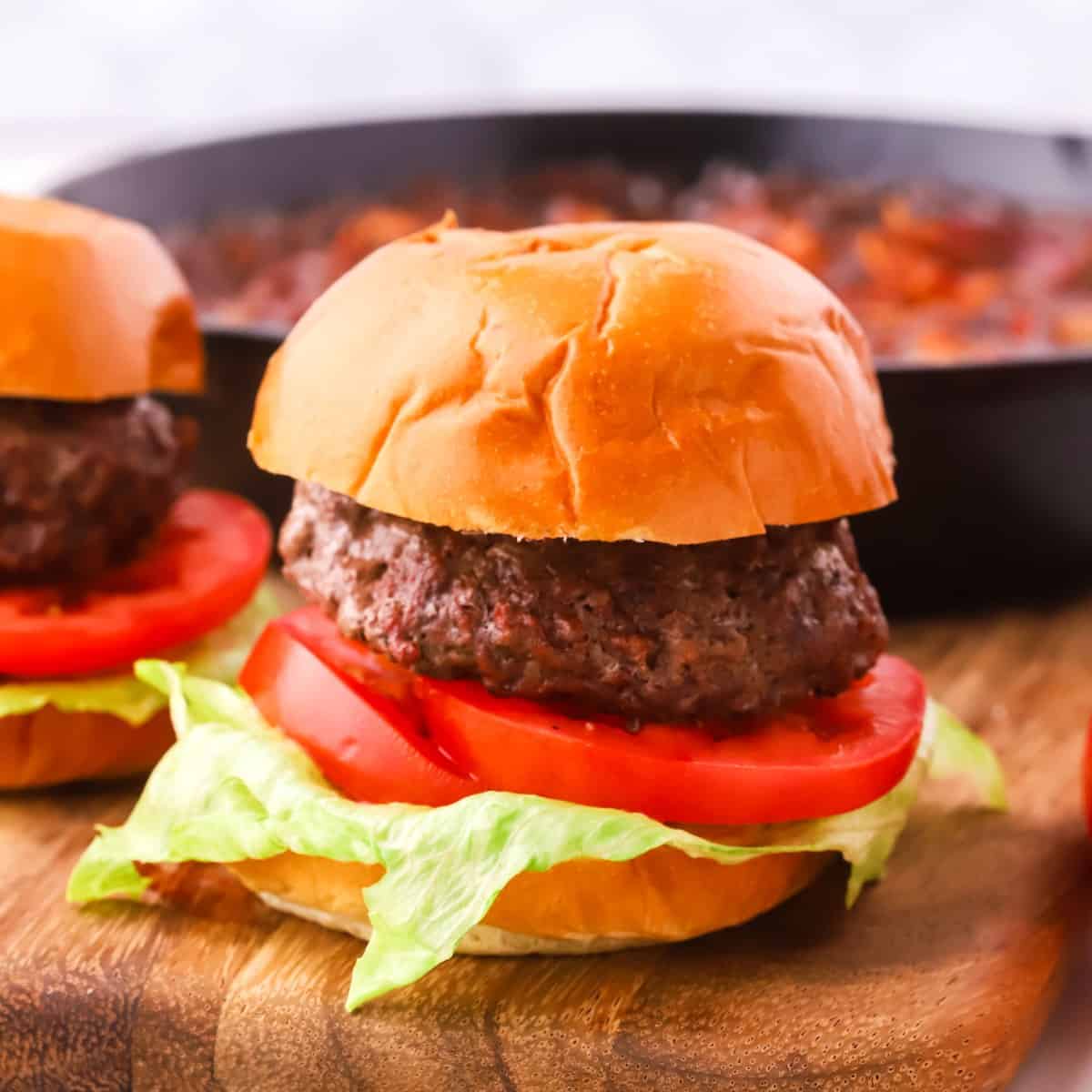 Smoked Baked Beans – Grits and Pinecones
A quintessential BBQ side dish, Smoked Baked Beans made with brown sugar and bacon are smoked low and slow in a cast-iron skillet for a rich smoky flavor. Absolutely delicious and supremely easy to prepare, this foolproof recipe always gets rave reviews.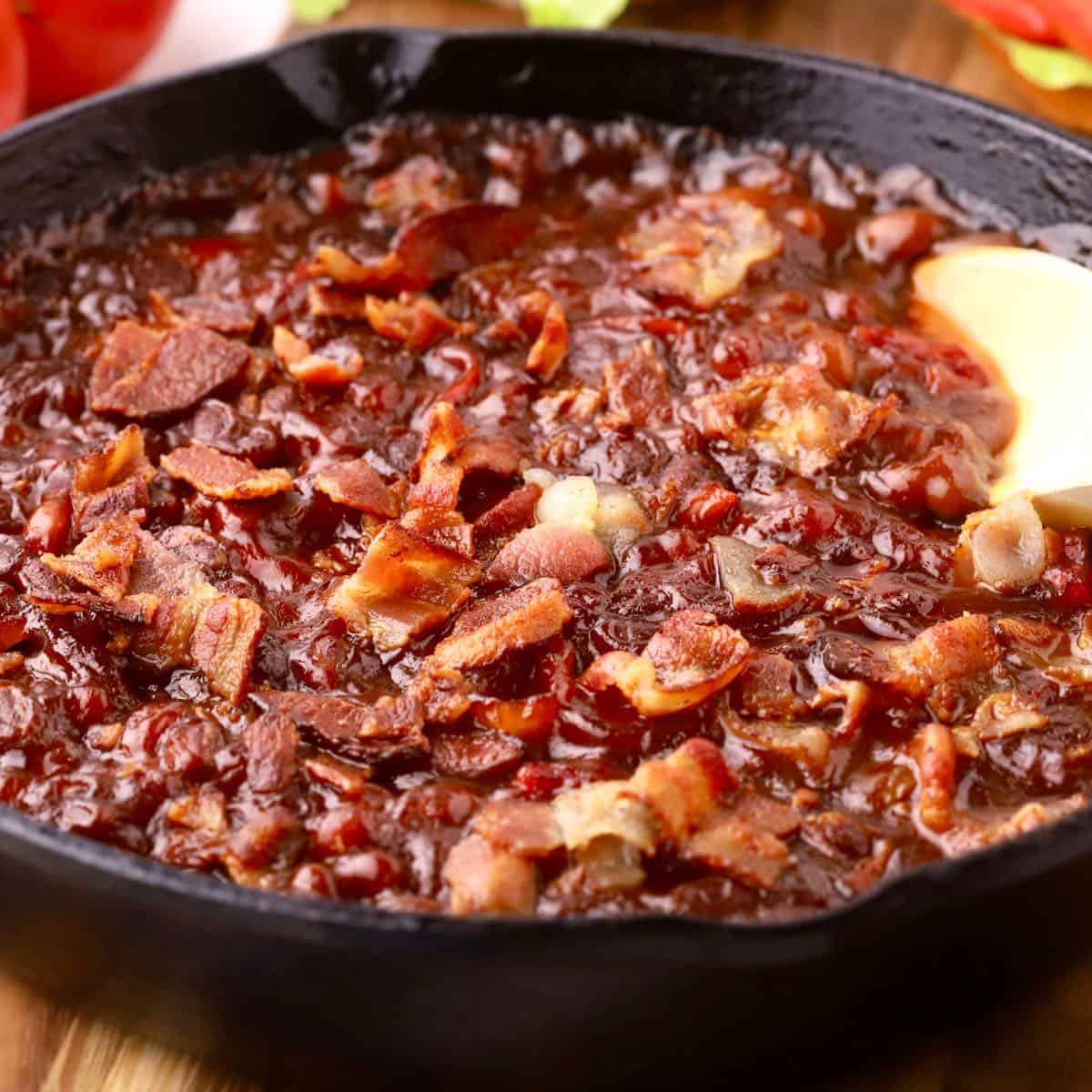 Mango Lime Grilled Chicken – Platings and Pairings
Mango Lime Grilled Chicken Features a Sweet and Spicy Mango Lime Marinade that caramelizes perfectly on a hot grill. It's a perfect Memorial Day recipe!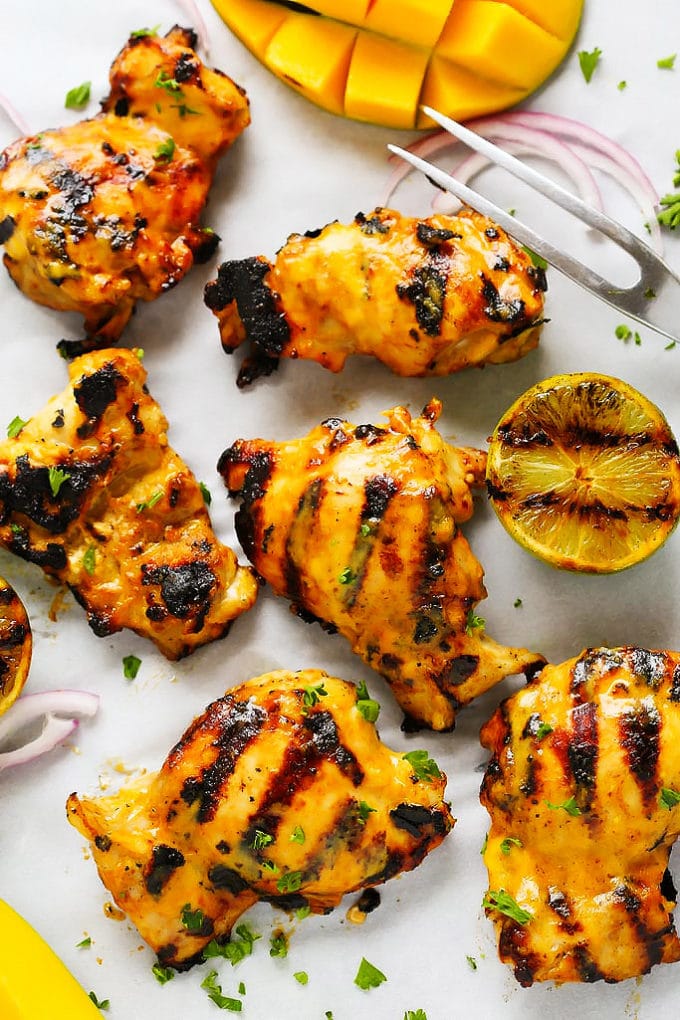 Southern Cucumber and Tomato Salad – Grits and Pinecones
Southern Cucumber and Tomato Salad is a classic southern salad full of fresh, healthy summer cucumbers and tomatoes which have been marinated in a simple, luscious salad dressing!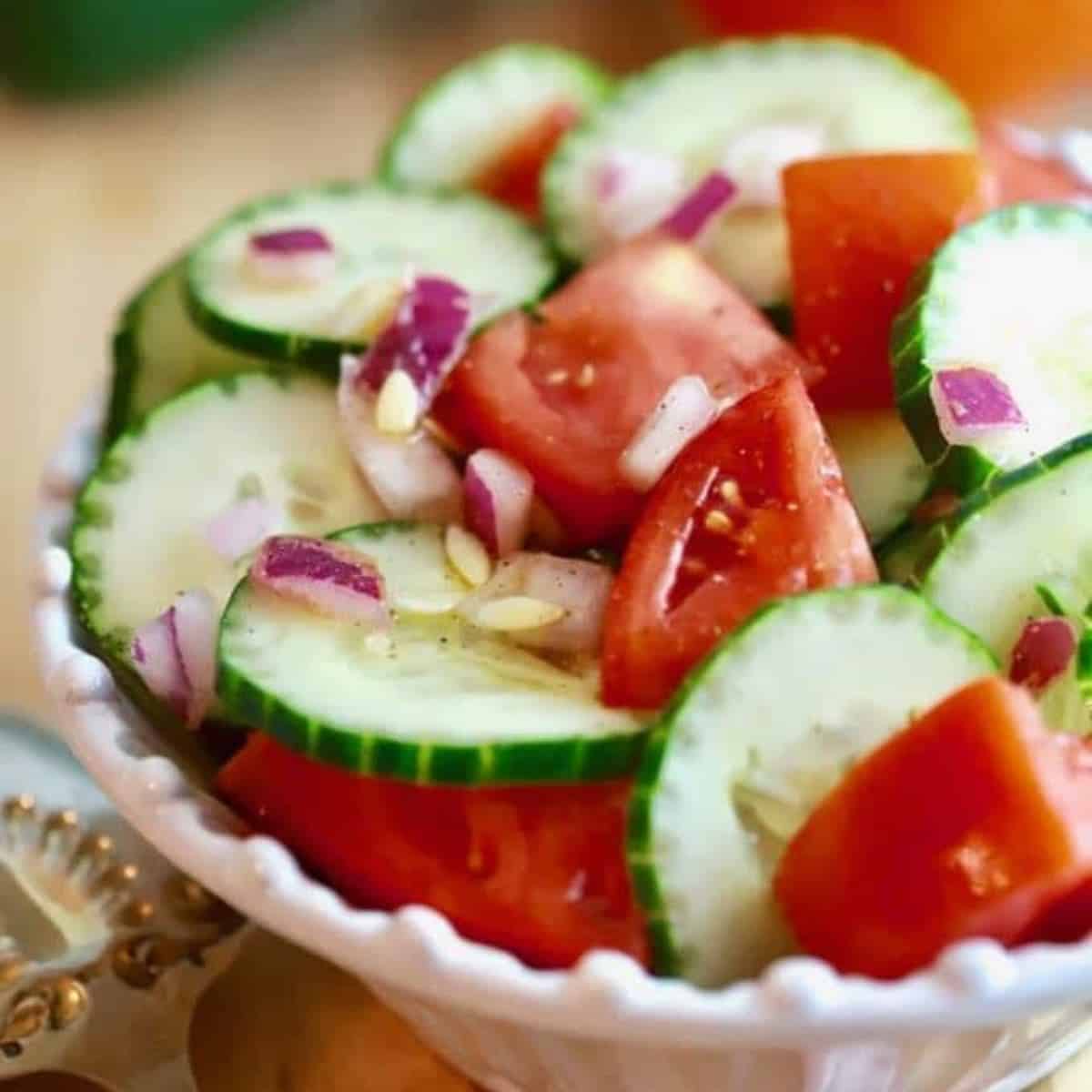 The Best and Easiest Grilled Chicken – Grits and Pinecones
Nothing brings out the flavor of chicken like grilling, and this recipe for grilled chicken is finger-licking good!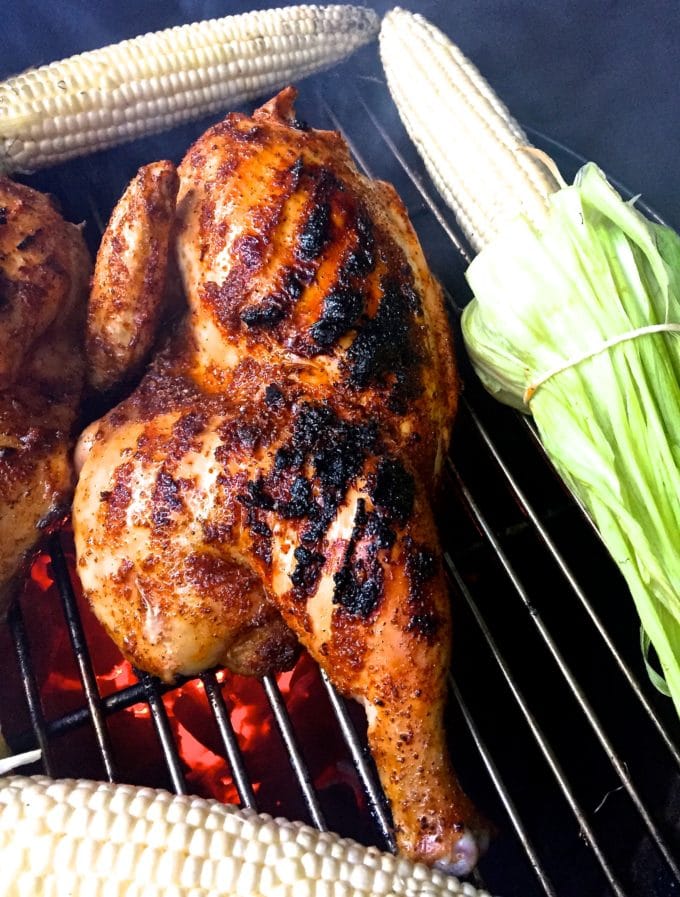 Best Cold Broccoli Salad with Bacon and Cranberries – Savory Tooth
Enjoy this creamy cold broccoli salad with crispy bacon, dried cranberries, sunflower seeds, diced onions, and mini heirloom tomatoes.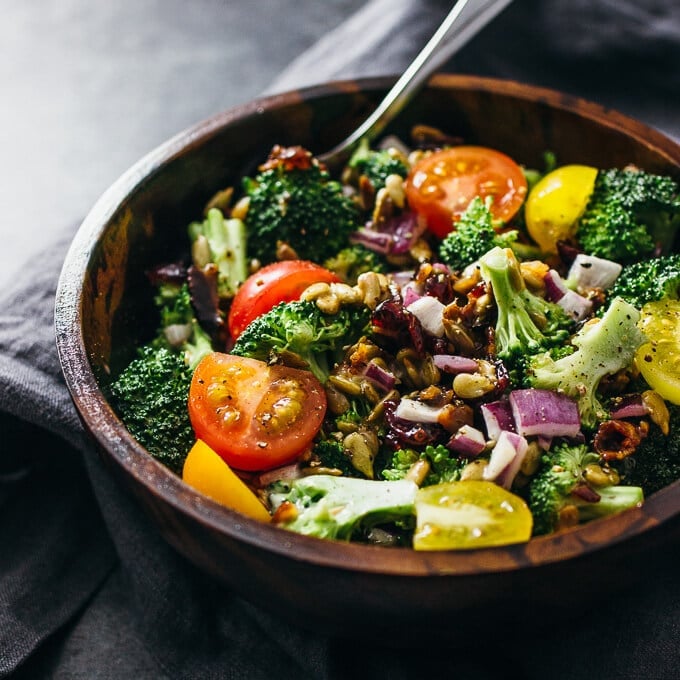 Grilled Beer Can Chicken – Grits and Pinecones
Grilled Beer Can Chicken is a fun and different way to achieve perfect grilled chicken that will have your friends and family thinking you are a prize-winning BBQ Pitmaster! It's the ideal Memorial Day recipe!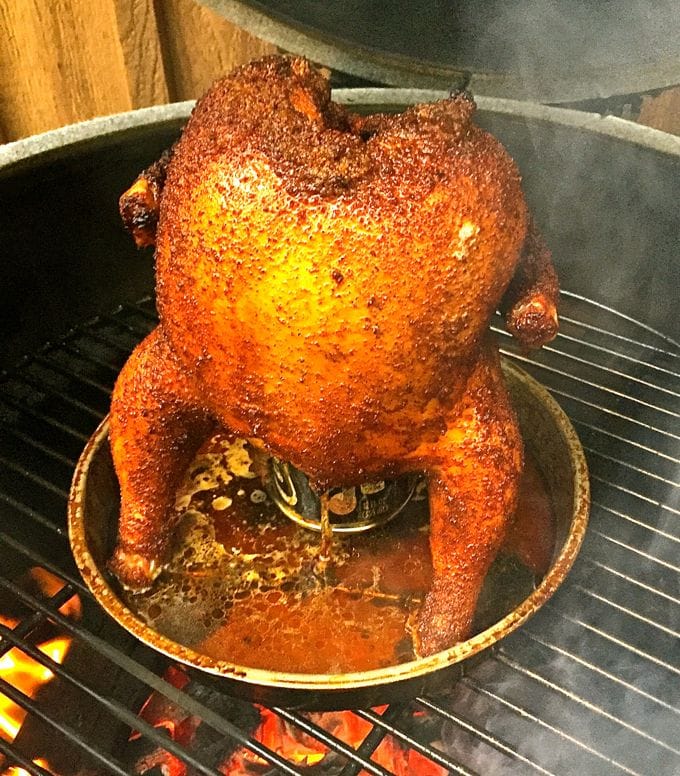 Smoked Sweet Potatoes -Grits and Pinecones
Sinfully delicious, Smoked Sweet Potatoes topped with Maple Bourbon Butter will rock your world with their sweet and savory smoked potato goodness. The light smoky flavor goes beautifully with the delicate sweetness of the potato, and this incredible side dish is super easy to make.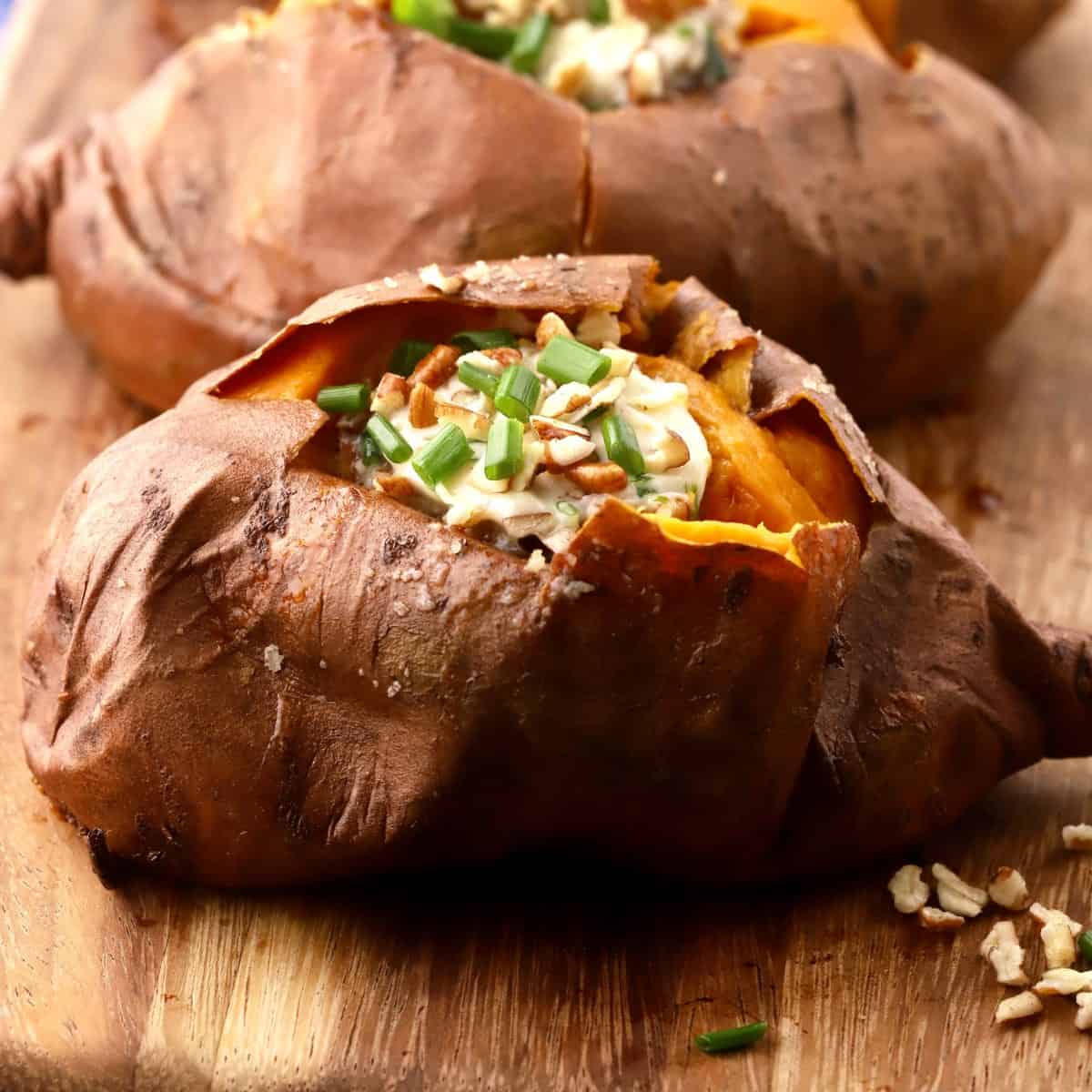 Quick and Easy Coleslaw – Pudge Factor
Quick and easy coleslaw is full of creamy goodness, with the perfect blend of sweet and sour. It's consistently amazing and goes well with so many dishes. What's even better is that the food processor does most of the work.
Smoked Spatchcock Chicken – Grits and Pinecones
Smoking a chicken slowly at a low temperature not only gives it a pleasing smoky flavor, but spatchcocking also helps to flatten it, allowing it to cook evenly and perfectly every time. This smoked split whole chicken is easy to prepare and simply delicious.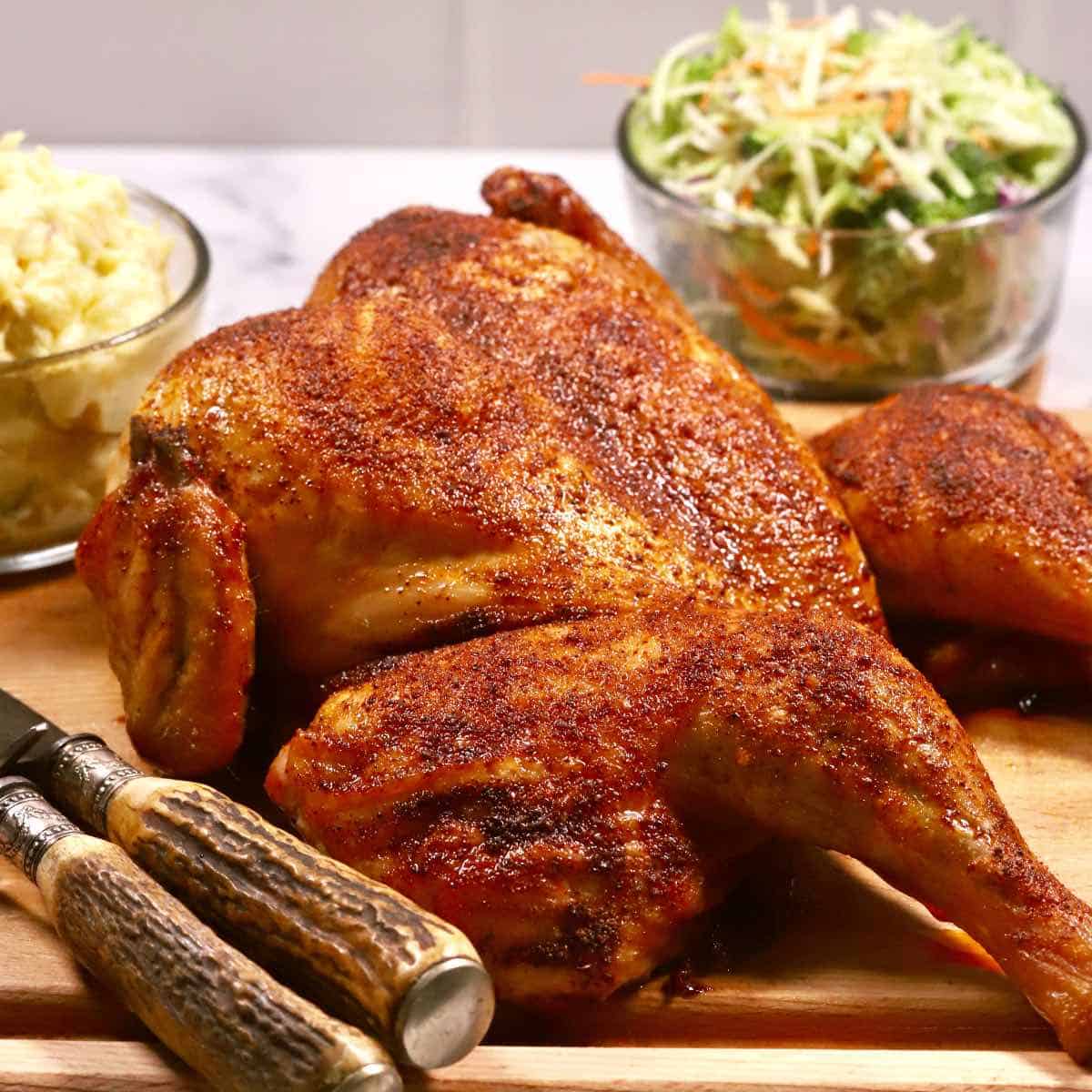 Grilled Corn on the Cob with Creamy Avocado Dressing – Happy Kitchen Rocks
Perfectly Grilled Corn on the Cob is very juicy and pairs so well with creamy vegan avocado dill dressing. Easy and impressive recipe for your summer barbecue!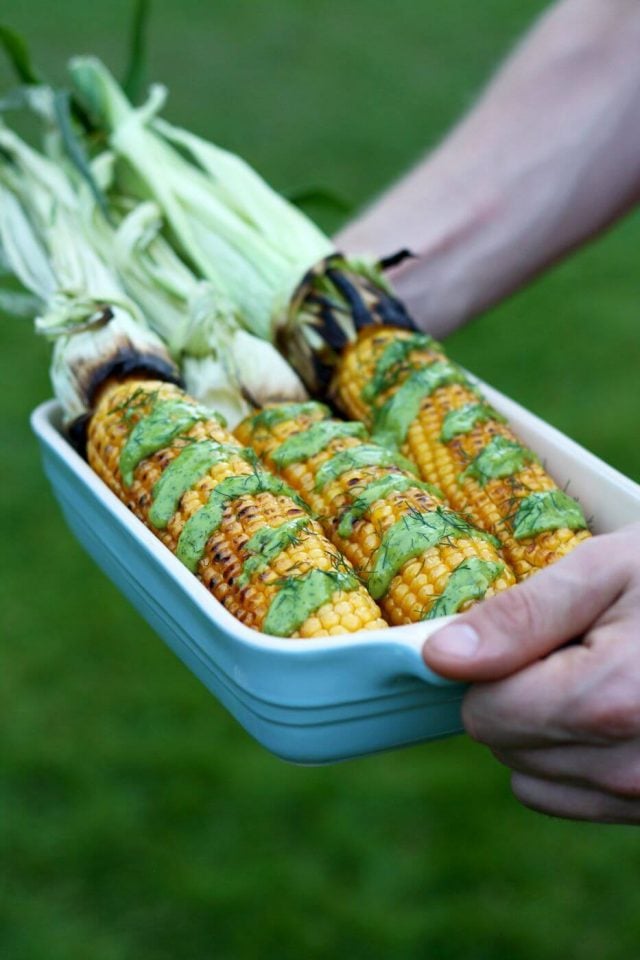 Amazing Grilled Vegetable Kabobs – Grits and Pinecones
Amazing Grilled Vegetable Kabobs are just that, amazing! Sweet, smoky, caramelized grilled veggies packed with flavor and cooked on a skewer are the ultimate BBQ side dish. Quick and easy to prepare, vegetable kabobs, aka veggie skewers, are quick to disappear too. Even your pickiest eaters will love these grilled vegetables!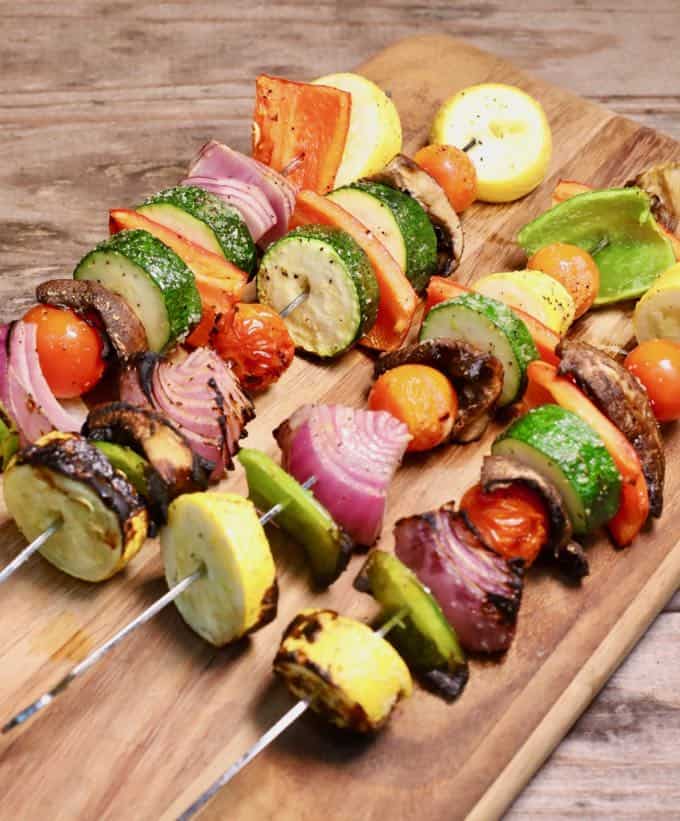 Gourmet Hot Dogs – Kleinworth and Company
Did you know that during Hot Dog Season, which is from Memorial Day through Labor Day, Americans eat about 7 billion hot dogs, according to the National Hot Dog & Sausage Council? That's about 818 hot dogs consumed every second during that season!!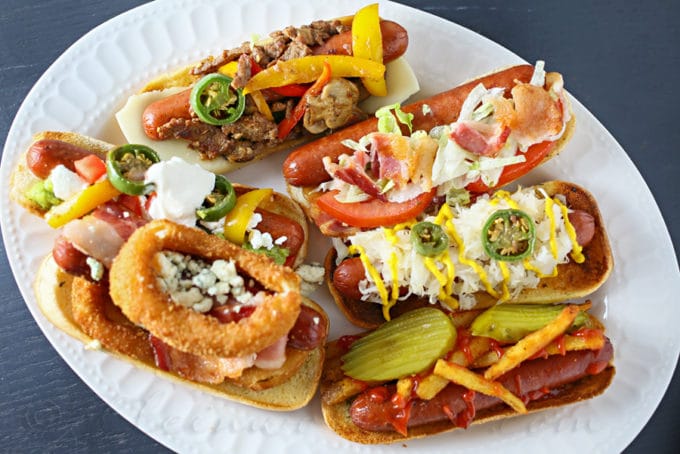 The Best Oven-Baked Baby Back Ribs and Dry Rub – Grits and Pinecones
Don't let a rainy Memorial weekend spoil your plans, oven-baked baby back ribs are mouthwateringly juicy, fall off the bone tender, and when slathered with tangy barbecue sauce, just plain finger-lickin' good!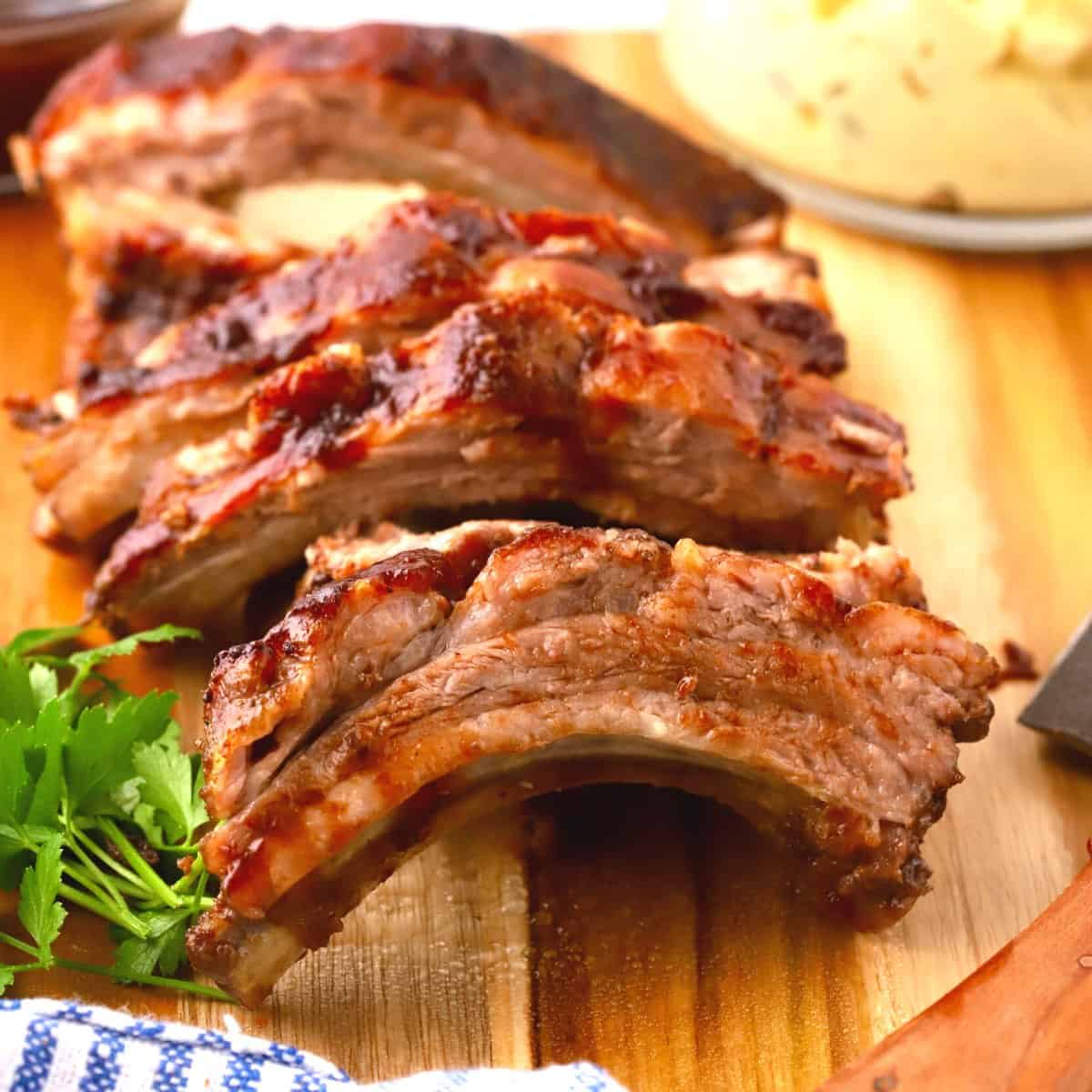 Easy Mixed Berry Sherbet – Grits and Pinecones
Easy Mixed Berry Sherbet is a sweet, tangy, and delicious ending to any cookout. Just the thing to help you cool off on a warm summer evening.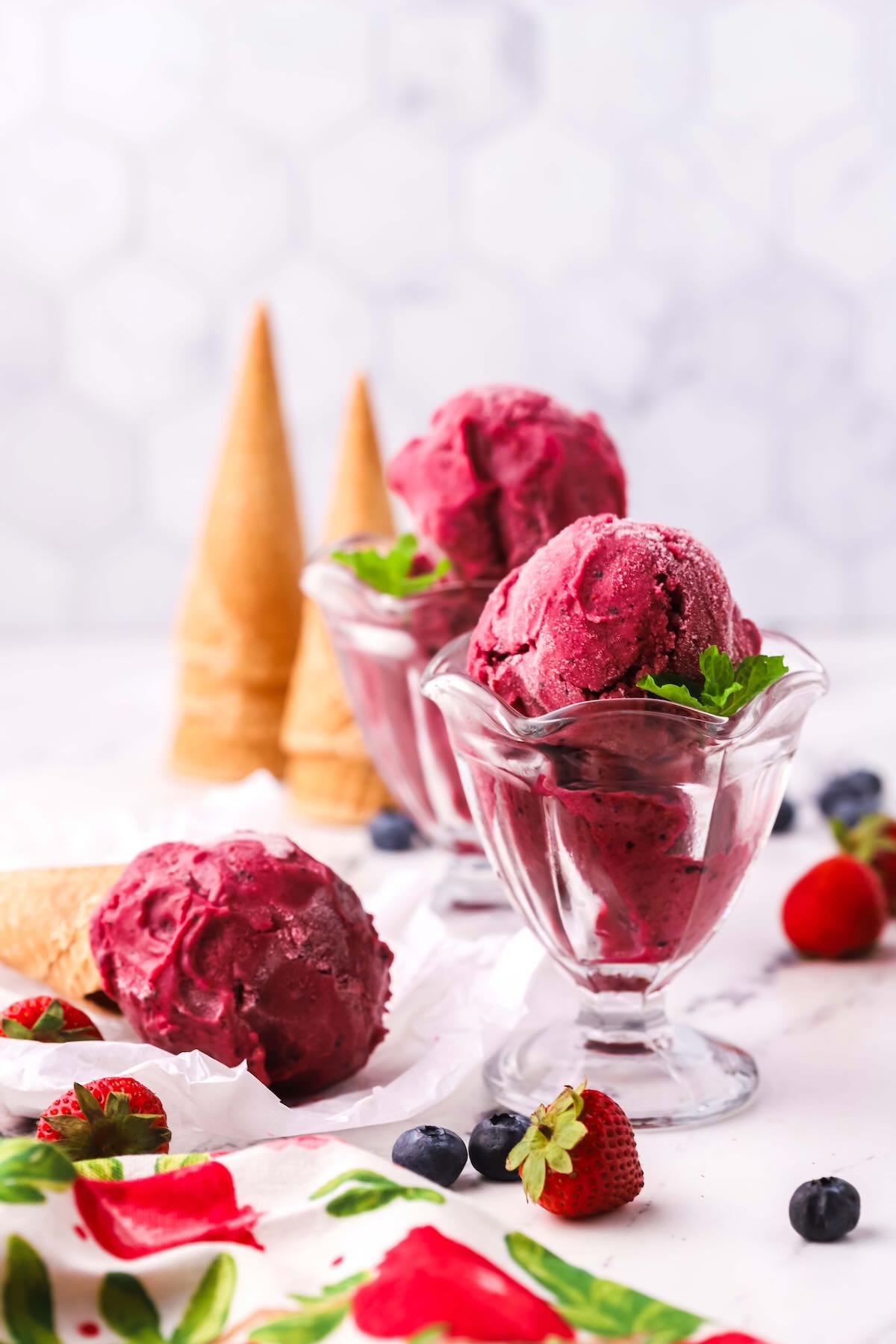 Balsamic Baby Back Ribs – Taste and See
These Balsamic Baby Back Ribs are fall-off-the-bone tender and slathered in a garlicky, brown sugar, balsamic sauce with just a touch of "cayenne kick." Finger-licking good and perfect for summer grilling!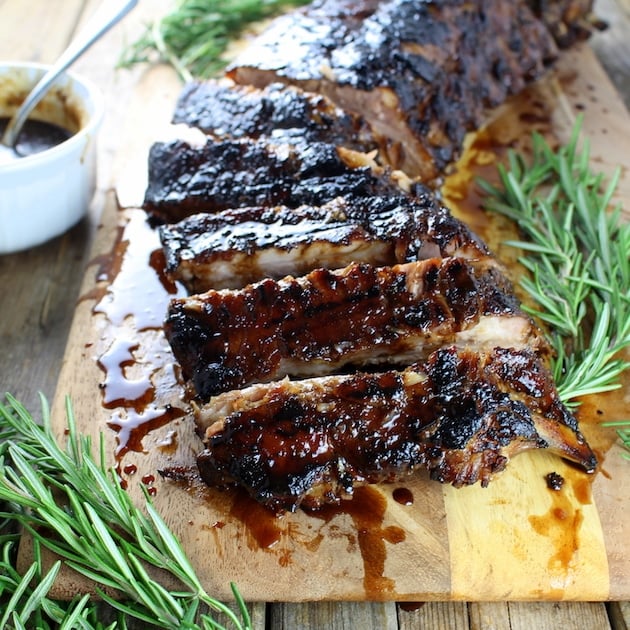 Southern Deviled Eggs – Grits and Pinecones
Quick and easy Southern Deviled Eggs are devilishly delicious. The tasty filling is full of rich egg flavor and loaded with creamy mayonnaise, spicy yellow mustard, dill pickles, and my secret ingredient, dill pickle juice.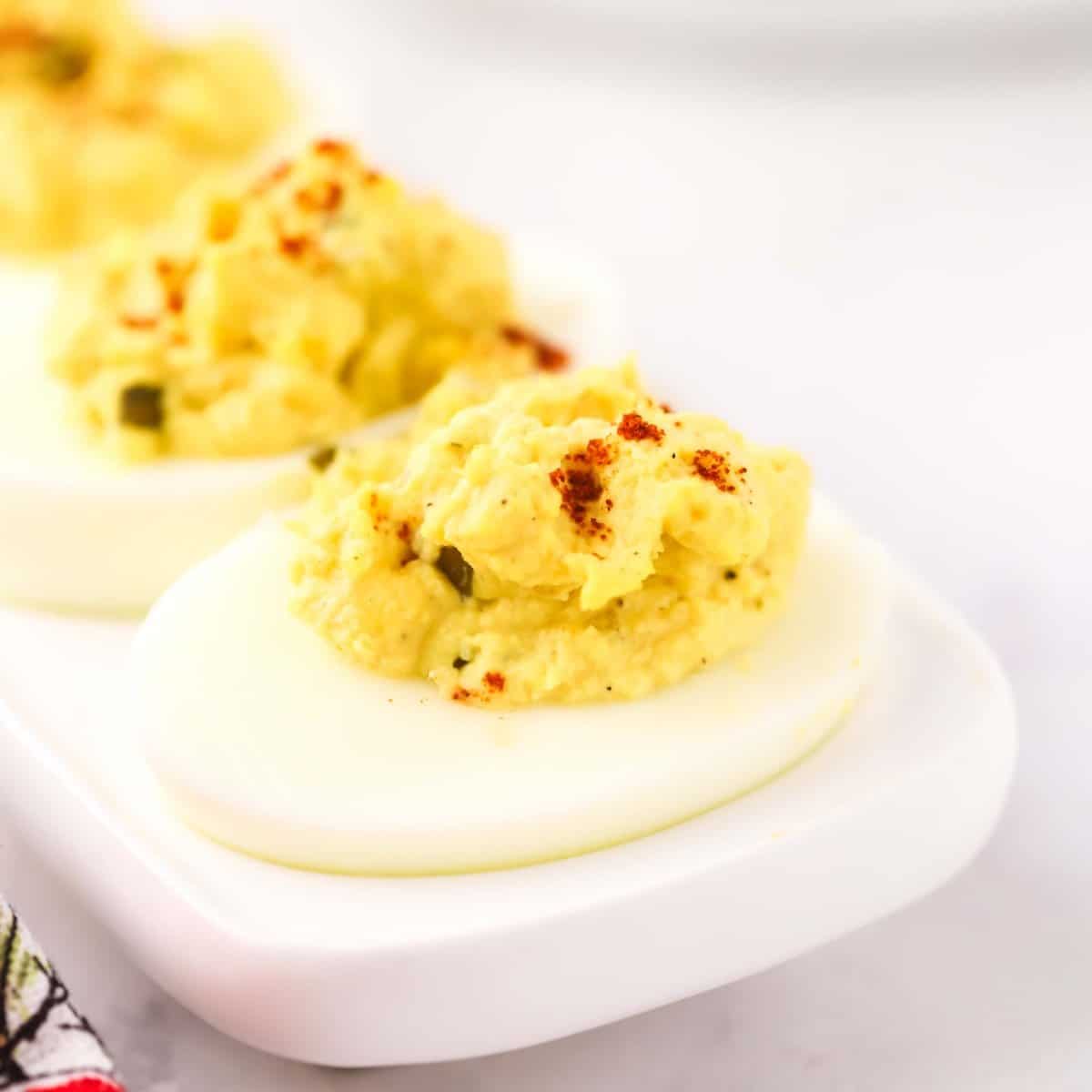 Homemade Strawberry Lemonade with Freshly Squeezed Lemons and Strawberry Slices – Melanie Cooks
Nothing compares to the freshly squeezed lemonade made with REAL lemons! And when we add freshly sliced strawberries and their sweet sticky juice, that's simply epic!
Jalapeno Bacon Cheddar Burgers – Meatloaf and Melodrama
Jalapeno Bacon Cheddar Burgers are glazed with tangy BBQ sauce and topped with cheddar cheese, crispy bacon, and spicy jalapeno peppers. They're perfect for your next summer cookout!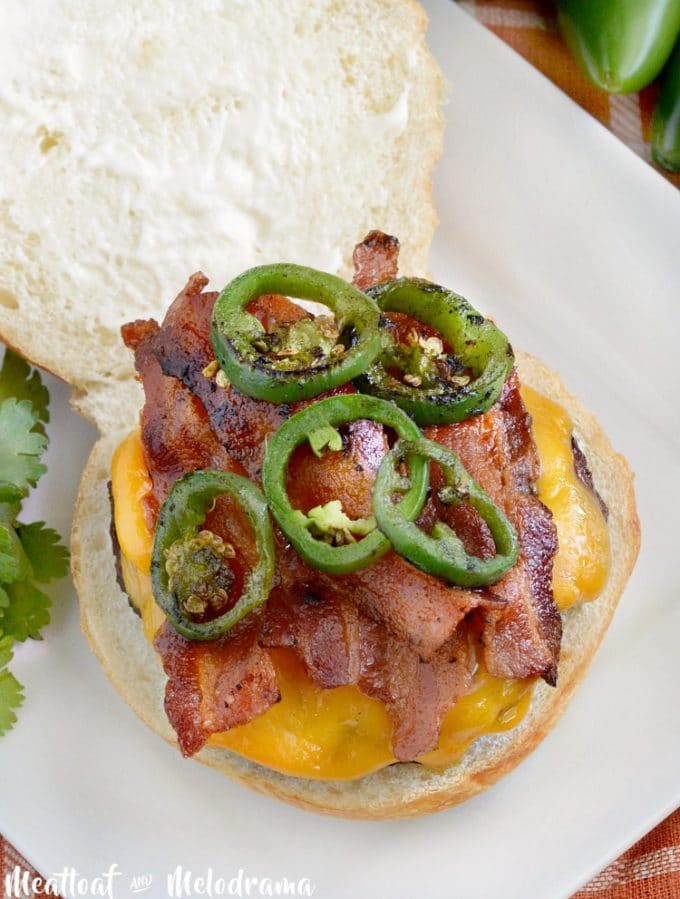 Cucumber Dill Salad (Gurkensalat) – Pudge Factor
Cucumber Dill Salad or Gurkensalat is an incredible salad that is easy to make. It's not only tasty but also very refreshing, making it perfect for a backyard barbecue.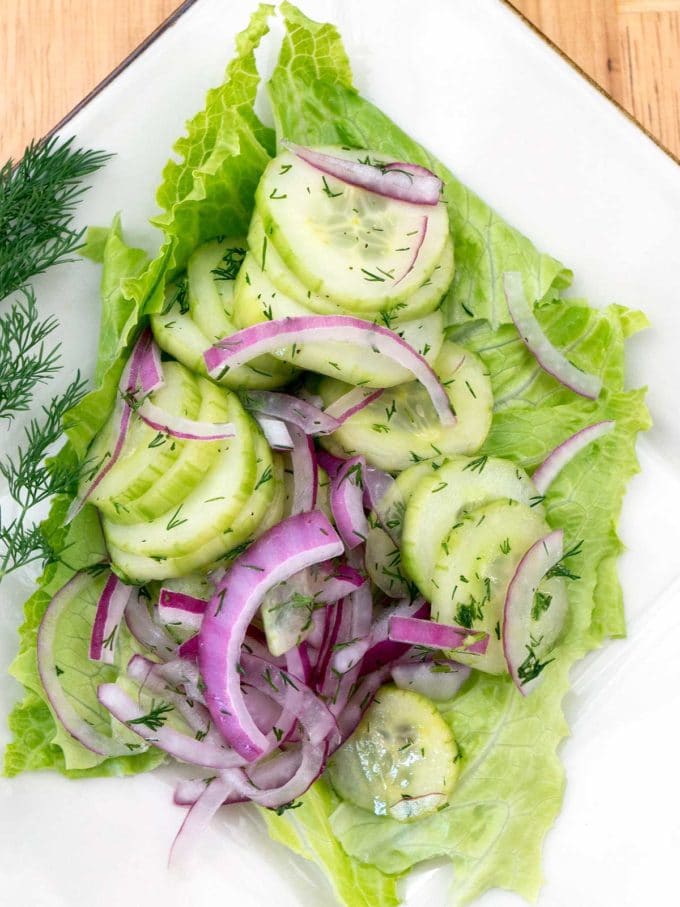 Southwestern Hamburger with Sweet Guacamole – A Cedar Spoon
This Southwestern Hamburger with Sweet Guacamole is sure to be a hit at your next backyard party this summer. Southwestern flavors are added to hamburgers and paired with delicious guacamole of avocados and pineapple. These are a real crowd pleaser!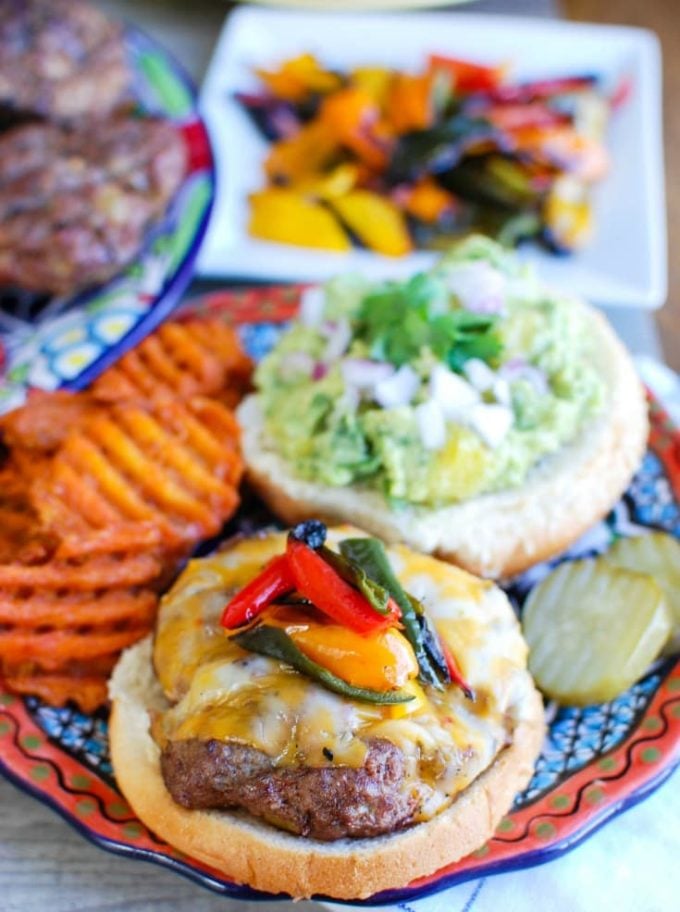 Strawberry Cheesecake Bars – The Seaside Baker
These strawberry cheesecake bars will be a hit at your next summer picnic! Creamy, rich, and piled high with fresh glazed strawberries.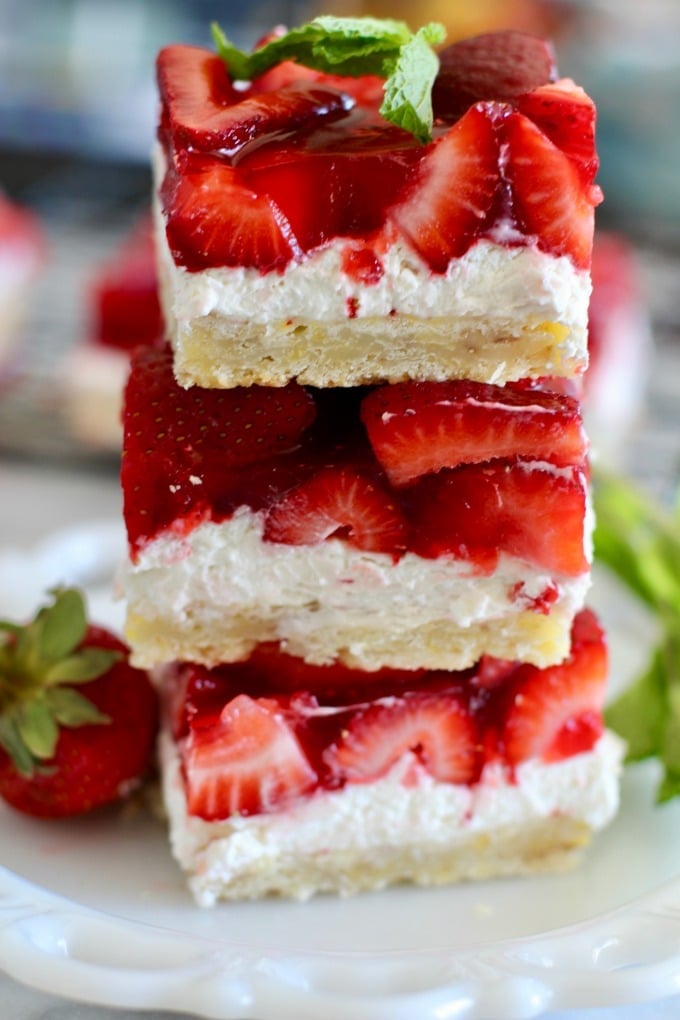 Summer Pasta Salad – Grits and Pinecones
Summer Pasta Salad is a delicious, healthy, veggie-filled salad loaded with summer squash, zucchini, carrots, scallions, edamame, broccoli, and cherry tomatoes! Perfect for a backyard BBQ or a potluck supper.
Southern Broccoli Salad – Grits and Pinecones
A healthy, delicious, and flavorful salad, easy Southern Broccoli Salad is a summer favorite that is often served at barbecues and neighborhood picnics.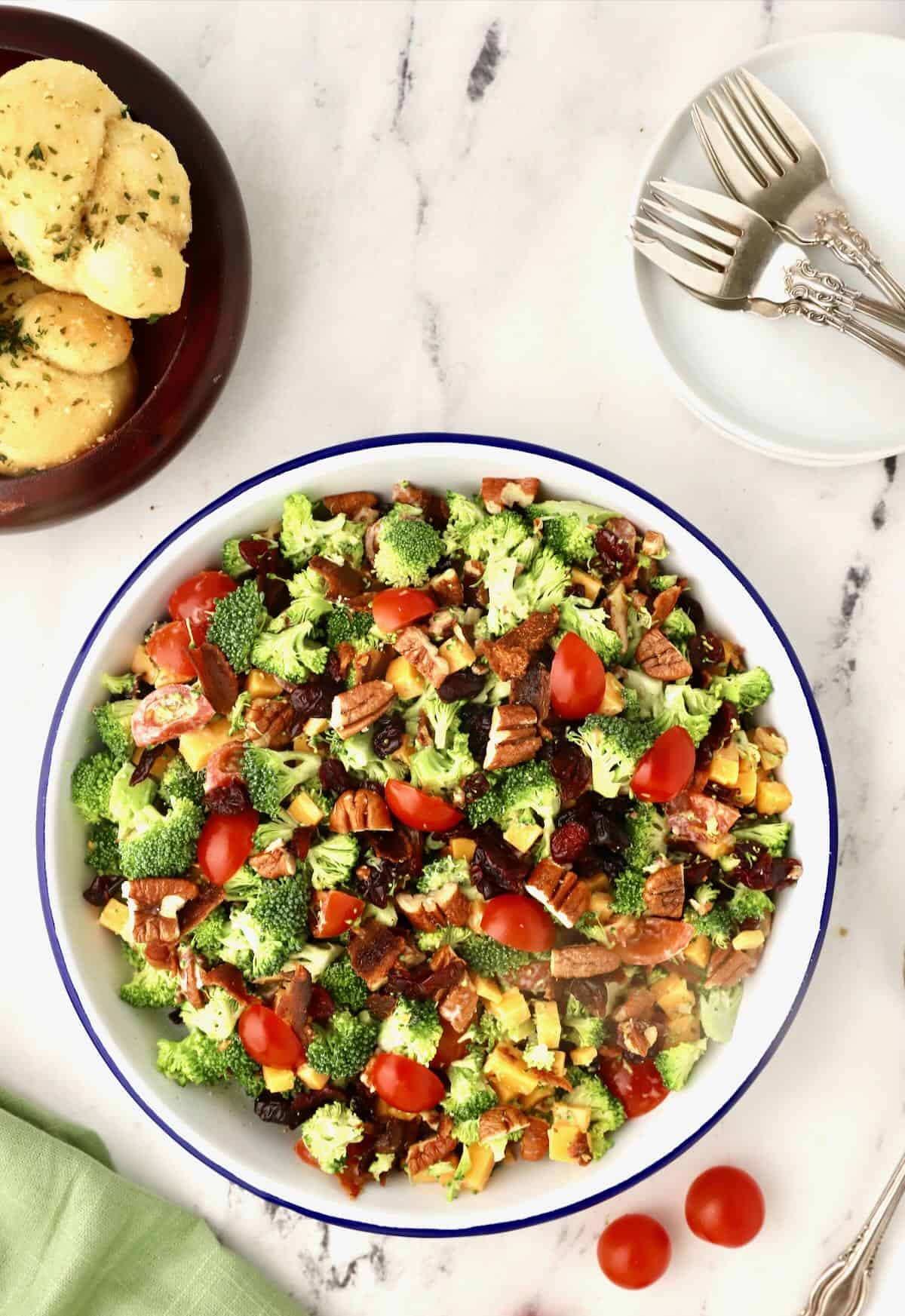 Spicy Red Quinoa Salad – Pass Me Some Tasty
A delicious salad with vegan protein, delicious veggies, and a spicy kick of flavor. Great as a meal in itself or as a side dish. Also tasty with grilled shrimp or chicken added on top.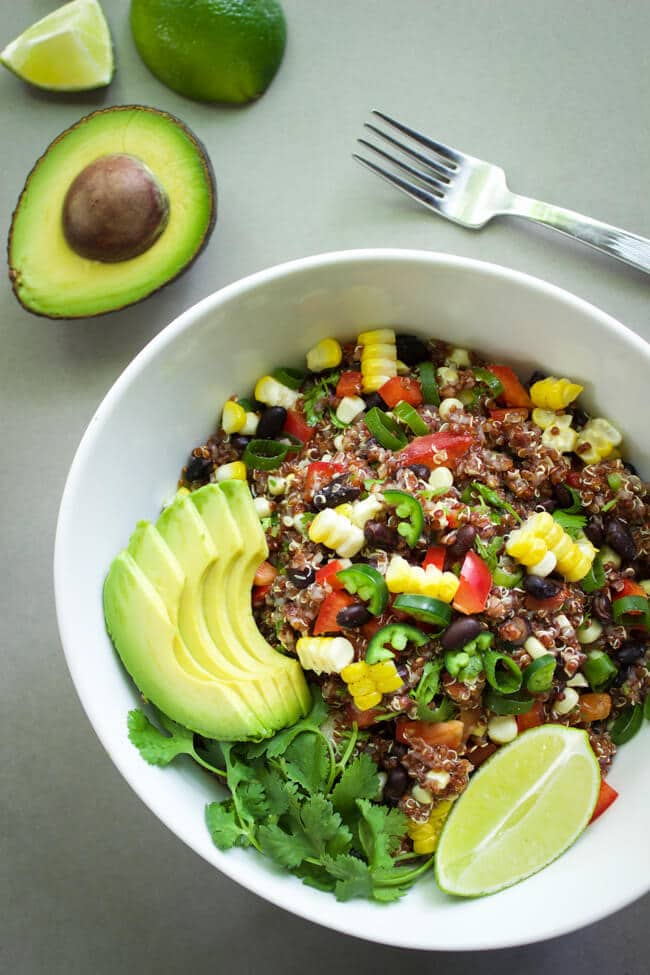 Red, White, and Blue No-Bake Icebox Cake – Grits and Pinecones
What better way to observe Memorial Day than serving this easy and delicious, make-ahead, Red, White, and Blue No-Bake Icebox Cake! This no-bake cake is filled with delightfully juicy blueberries and fresh sweet strawberries!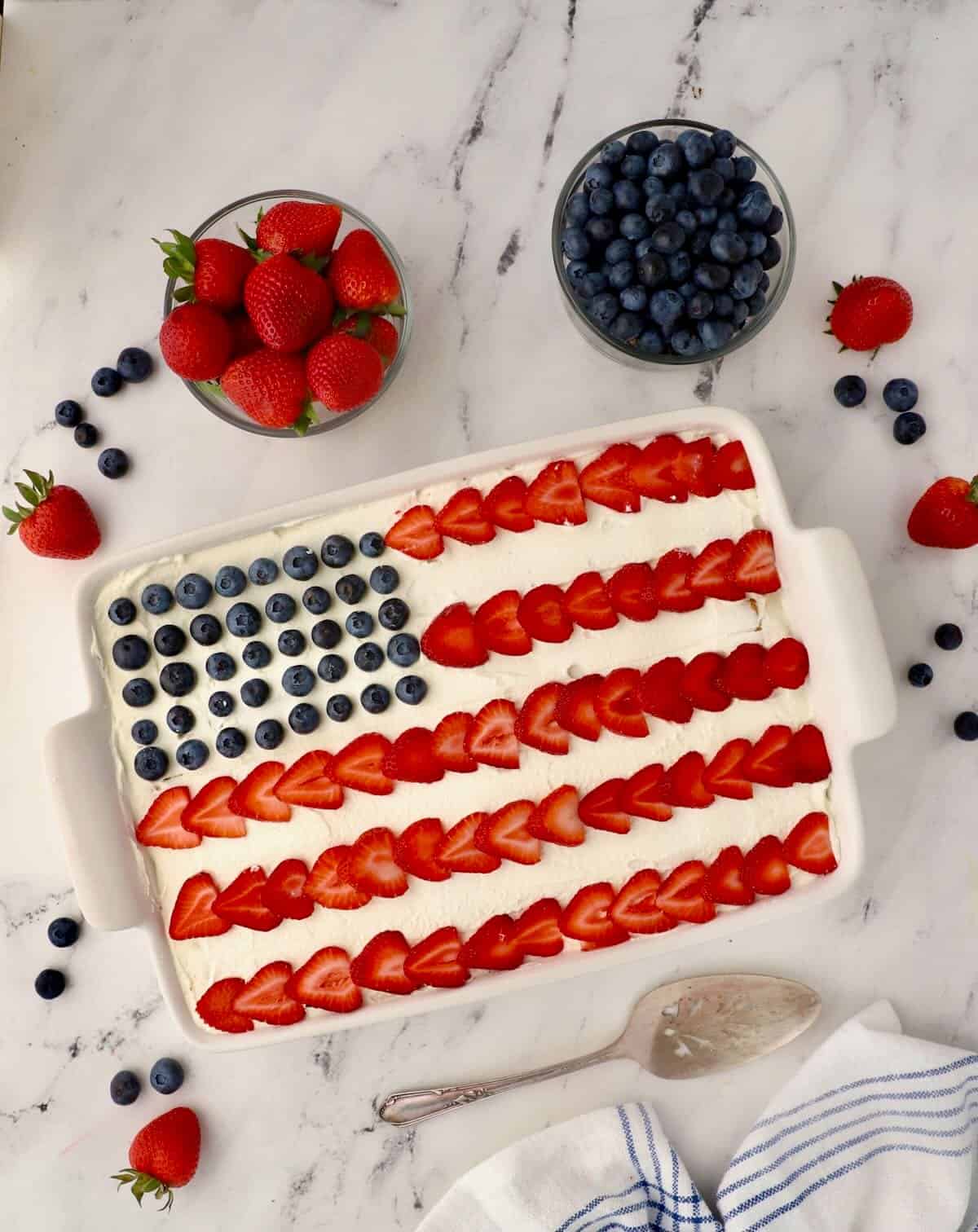 Argentinean Beef Kabobs with Chimichurri Sauce – Organic Kitchen
How could you not love Argentinian Beef Kabobs grilled to perfection and slathered with flavorful chimichurri sauce?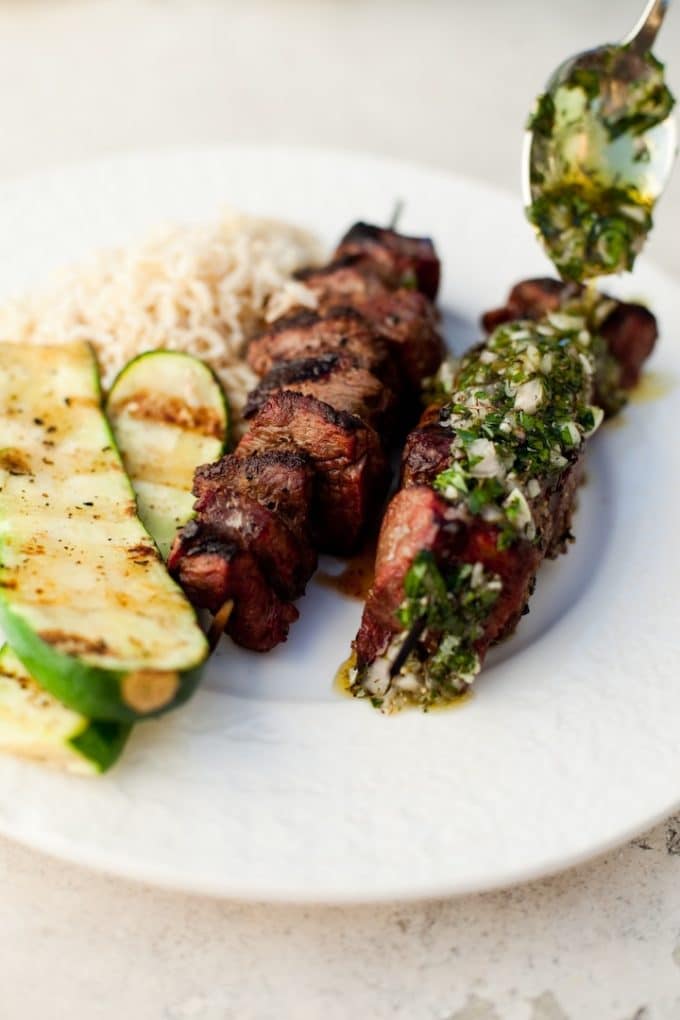 24 Red White and Blueberry Yogurt Popsicles – The View From Great Island
Show your colors this summer with these healthy Red White and Blueberry Yogurt Popsicles! Kids of all ages love these berry-licious frozen treats…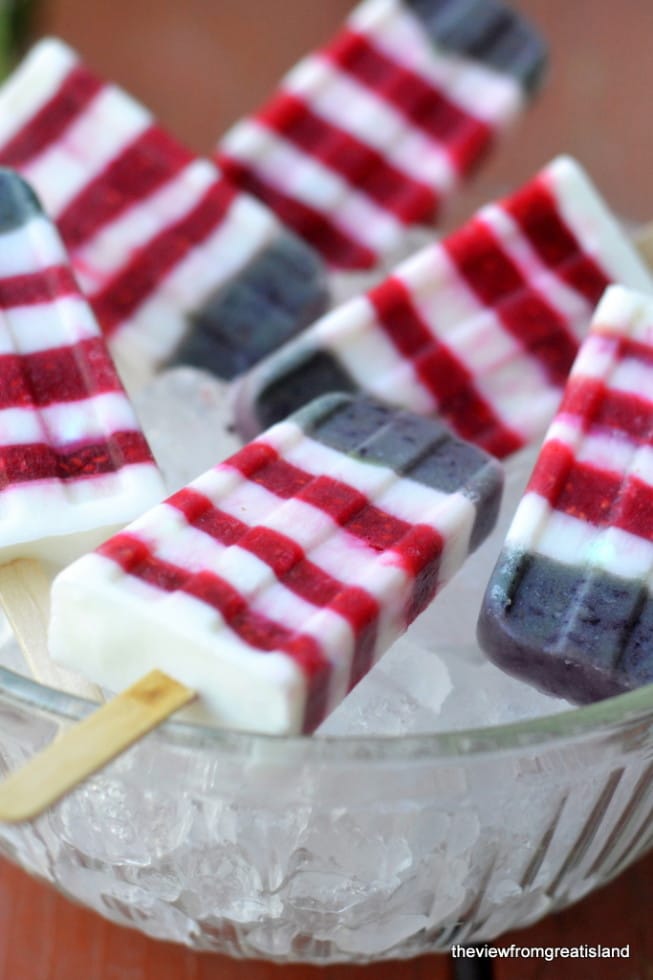 Chocolate Raspberry Cheesecake Delight – Together As a Family
Chocolate raspberry cheesecake delight is an almost no-bake dessert with three delicious layers! A chocolate graham cracker crust, creamy sweet cheesecake middle, and topped with raspberry pie filling.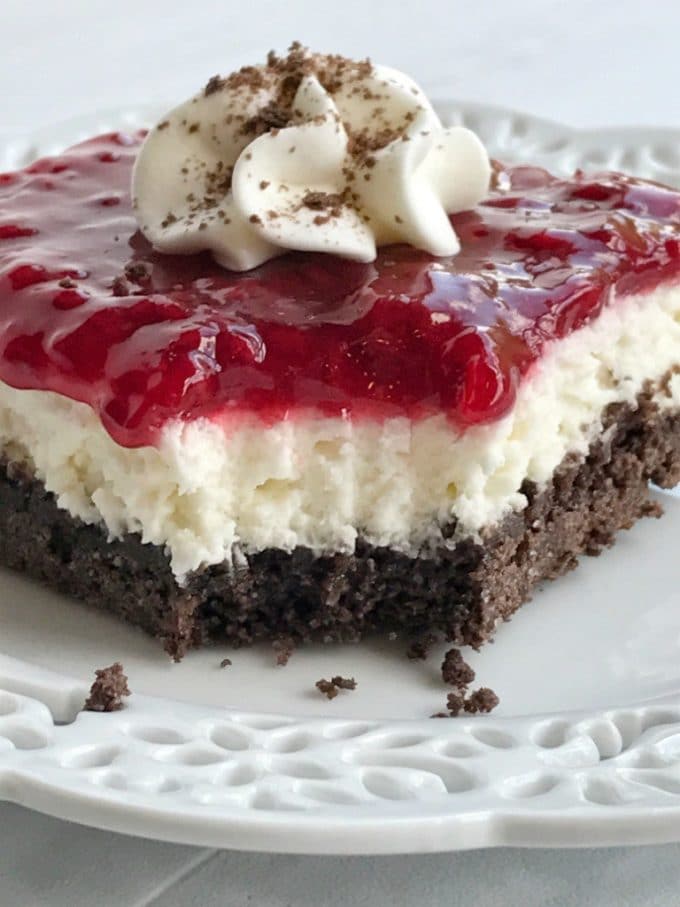 Super Quick Balsamic Grilled Vegetables – Herbivore Cucina
Lots of vegetables, a simple marinade, a super hot grill, and this post. All you need to make your summers memorable.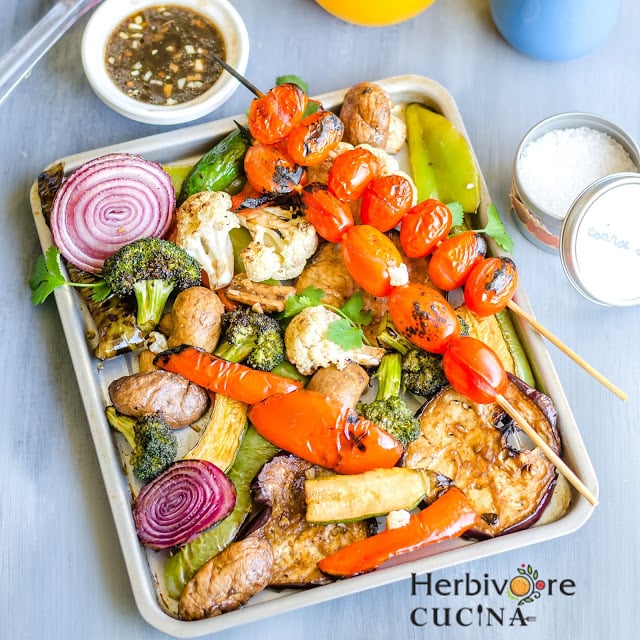 Grilled Pork Tenderloin Sandwiches with Tangy Slaw – Buy This, Cook That
These Grilled Pork Tenderloin Sandwiches are good. Scratch that. Great! The tender and moist pork is full of flavor; the tangy slaw gives this sandwich the right amount of crunch, and let's not forget about the buttered and toasted bakery rolls.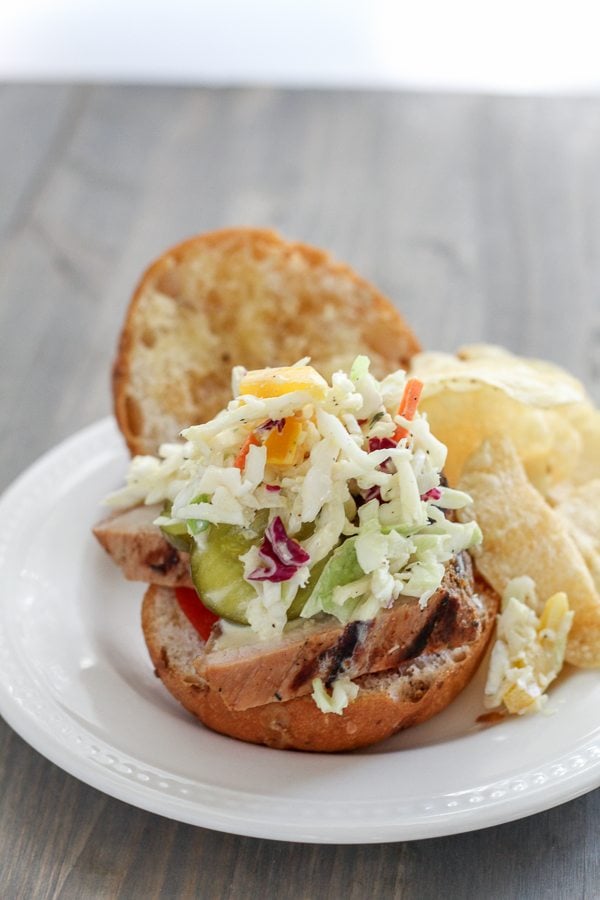 Red, White, and Blue Ice Cream Pie – Grits and Pinecones
End your cookout on a sweet note with my cold, refreshing and patriotic Red, White, and Blue Ice Cream Pie with a Biscoff cookie crust dessert.
Potato Broccoli Salad with Vinaigrette – Grits and Pinecones
Potato Broccoli Salad with Vinaigrette is a lighter, delicious, and healthy change from classic or traditional potato salad. The addition of broccoli and cherry tomatoes ramps up the nutrition value, and the use of a tasty vinaigrette instead of mayonnaise and eggs reduces the calorie count.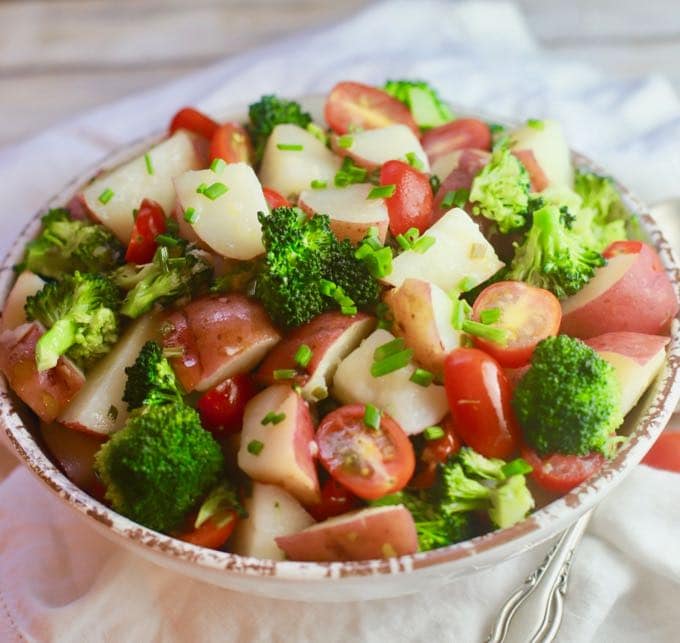 Watermelon Feta Salad with Basil & Blueberries – Grits and Pinecones
Every bite of this make-ahead, cold and refreshing Watermelon Feta Salad with Basil and Blueberries tastes like a party in your mouth! It features a winning combination of sweet ripe watermelon, tangy feta cheese, juicy blueberries, fresh basil, and an optional tangy homemade vinaigrette dressing.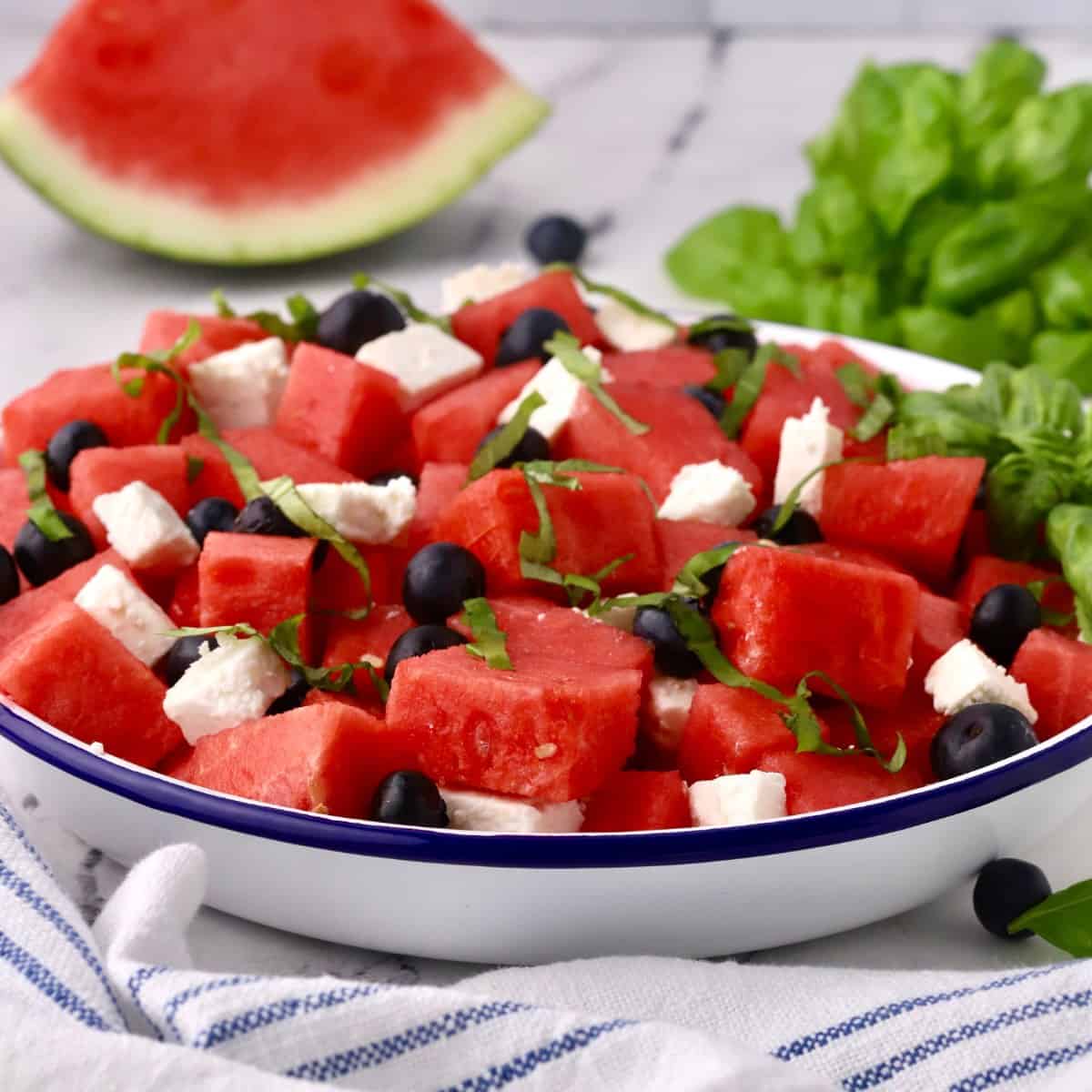 Easy Watermelon Lemonade Ice Pops – Grits and Pinecones
Easy Watermelon Lemonade Ice Pops has to be the easiest recipe ever! With only two ingredients, fresh yummy watermelon, and frozen lemonade concentrate, plus two steps, you can have a delicious, light, and refreshing treat that your kids will love.
Frequently asked questions:
What is Memorial Day?
Memorial Day, which was formerly known as Decoration Day, became an official federal holiday in 1971, and is observed on the last Monday in May. For 2023, that date is May 29. The purpose of Memorial Day is to honor men and women who served in the U.S. Military and who died in service to our country.

Many Americans also observe Memorial Day by visiting cemeteries or memorials, and some restaurants and military groups offer free meals to veterans. Each year on Memorial Day, a national moment of remembrance takes place at 3:00 pm.

While Memorial Day is a day of somber reflection, because that weekend is also considered the unofficial start of summer, many families celebrate by holding outdoor picnics and barbecues.
What is traditional Memorial Day food?
Traditional Memorial Day food includes anything cooked on a grill, such as grilled burgers and hot dogs. Grilled chicken and steaks are also popular.

As far as side dishes, potato salad, pasta salads, and other cold and refreshing salads pair perfectly with grilled main dishes. Frozen desserts, such as homemade ice cream or icebox cakes, are also very popular.
What should I bring to a Memorial Day gathering?
When pondering the "what can I bring" question, keep in mind it's best to choose a simple dish that can be made ahead. It should also be portable and travel well. Also, try to choose a fuss-free recipe that can be served cold or at room temperature.

Sides such as potato salad, cucumber and tomato salad, seven-layer salad, cornbread salad, broccoli salad, deviled eggs, and coleslaw are great choices. Main dishes such as fried chicken, grilled chicken, pulled pork, or baked ham reign supreme, and for dessert, a homemade pound cake, strawberry trifle, cookies, sheet cakes, cupcakes, or even something as simple as a chilled watermelon will provide a sweet ending to any cookout.
More easy summer recipes:
It's summer and I'm guessing the last thing you want to do is be stuck inside a hot kitchen cooking. Check out these quick, easy, and mostly make-ahead recipes!
If you need more ideas for the grill, check out all of my recipes for grilling and smoking here.
⭐️⭐️⭐️ ⭐️ ⭐️ If you make any of these recipes, please leave a comment and give it a star rating. I would love to know how you liked it!
Thank you so much for visiting Grits and Pinecones. I hope you come back soon!